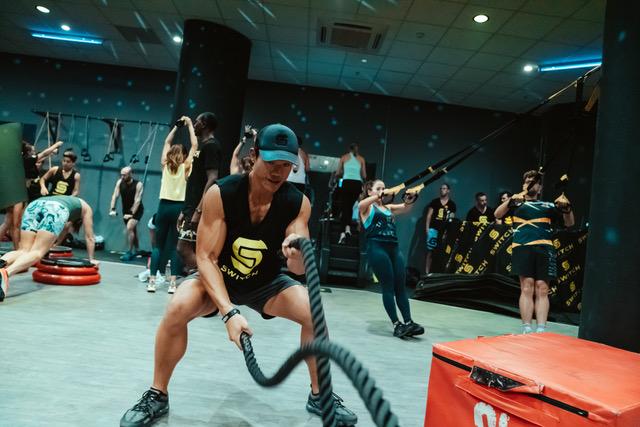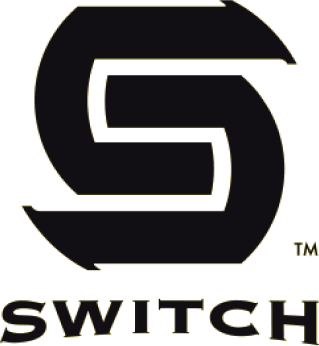 Location

Sandton, South Africa

Services offered

HIIT, strength, and yoga in a group class format

Most-valued Glofox features

Glofox On-Demand content and lead management tools
About Switch Playground SA
Switch was founded in Cape Town by Steve Uria, a fitness expert who created Switch with the aim of bringing out the best in each member. Steve's roots in Special Forces Military training provided him the foundation to push beyond preconceived limits, and so he created Switch which combines fitness technology with state-of-the-art facilities, lighting, and sound to create a unique group fitness environment for all Switch members.
With Steve relocating to the US, new team members were recruited. Devon Miller came on board as a marketing manager and spearheaded the marketing efforts of Switch South Africa and together, with a tightknit team of three managers and one head trainer, run the Switch South Africa operation with roaring success.
"With Glofox advocating this move to online, we quite quickly evolved to provide online packages and now we've got a full strategy around virtual classes. Without a doubt, we're going to build it into a hybrid model going forward"
The challenge? Finding a solution which could manage all aspects of the business, from payments to lead management
For Devon and his team, a slick user experience, to match the brand was a top priority:
"A key area for attention for fitness businesses like ours is providing members with an experience that they want to relive. It's more than just going to work out, they're looking for the whole package and that encompasses how you've booked your workout. your class, and feelings you experience upon leaving the class. Finding software to enhance this customer journey was important to us."
However, with online payments as a must-have, Devon and his team struggled to find a suitable match in the traditional gym management software systems they were familiar with:
"We were looking at the most dominant gym management software provider in South Africa and had spoken to a number of companies and we just weren't convinced that these platforms could cater to us. They didn't have the integrated online payment system that we knew we wanted to deliver that slick user experience."
How Has Glofox Helped?
Glofox has played a key part in helping Devon and his team to shift to delivering classes online and opening up and recognizing a brand new revenue stream to keep members engaged during the lockdown period, and beyond.
"With Glofox advocating this move to online, we quite quickly evolved to provide online packages and now we've got a full strategy around virtual classes. Without a doubt, we're going to build it into a hybrid model going forward"
Not only has Switch On(line) continued to continue motivating and engaging members along their respective fitness journeys, they have also given members the opportunity to reconnect and experience a sense of community despite the restrictions in place:
"Two of our community members have started using our classes as their time to reconnect with one another. One of the sisters lives in Switzerland and the other here, in South Africa, and they will book into a class together and simultaneously share the Switch (On) experience, despite the miles between them."
Switch is continually driving growth and attracting new members, and these are an area of focus for Devon. Along with social media, Devon uses the lead capture form to bring new clients to the studio.
"The lead capture form is invaluable to any business looking to acquire new leads and the lead filters for tailoring follow-ups. The free trial is the first thing anyone sees on our website. It's proven to be really successful – with many leads converting to memberships and working out with us consistently. We don't have a high turnover. Once a customer experiences Switch, and the energy and experience we provide, they stay."
What's Next?
Devon and his team are set on growing out their community and plan to continue to expand the Switch offering by providing even more value to their members using Glofox On-demand Content and online classes. The Switch team has also expanded their revenue streams by offering corporate team-building exercises which they will continue to build out upon reopening of their studio.
"For us, the next few months will continue to be about growing by bringing people together. The biggest learning we've picked up is that people still want to connect. They want that energy and they want to know that we're in it together and are supporting one another. We are in a great position to help people to do that and whether it is in-studio, online, or within a corporate setting, the Switch Studio team is excellently primed to deliver on this!"
Get a quote
Take advantage of our flexible pricing structure. We'll show you the product and answer all your questions in 30 minutes.
Cut costs by 50%. Save thousands with glofox, compared to other management platforms.

Increase revenue by 133%. Our average customer more than doubles their revenue within eighteen months of implementing our platform.

Easy to understand pricing with no surprises.