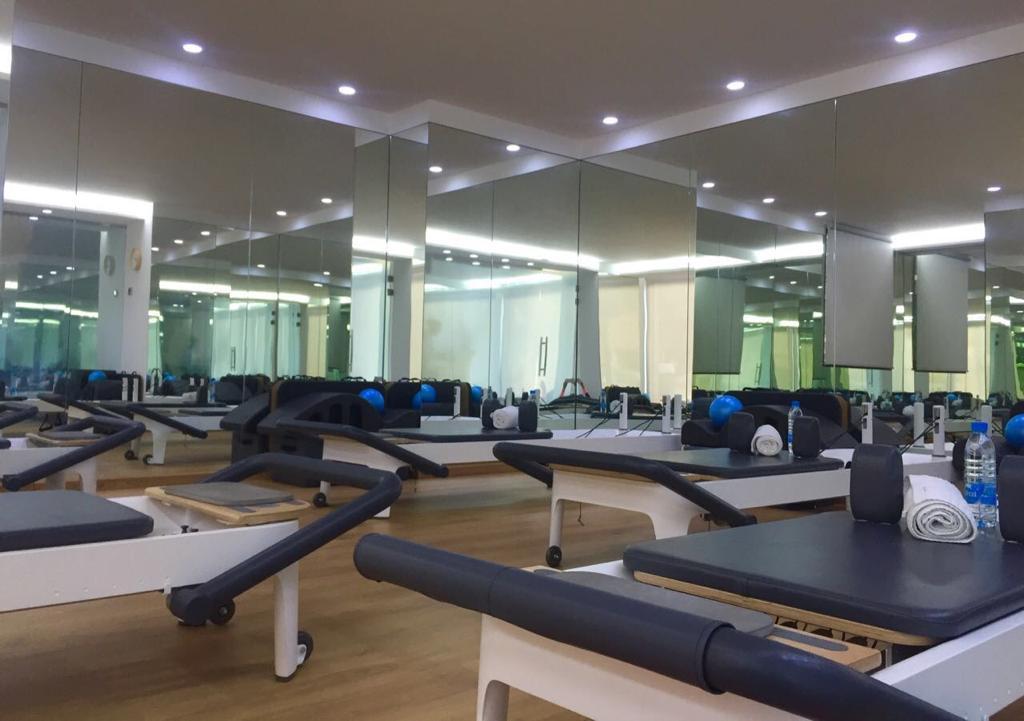 Location

Lebanon and Ivory Coast

Services offered

Reformer Pilates

Most-valued Glofox features

The Glofox app and a high level of customer support
About Posto Nove
Back in 2013 Posto Nove studio originally offered a variety of semi-private classes including Muay Thai, spinning, pole fitness and dynamic reformer Pilates amongst others. However, controlling the quality of the classes, and trainers, across several disciplines proved to be very challenging.
The studio decided to focus on reformer Pilates and one of the partners and the head of training took charge of the quality of the trainers and the training.
In 2016, when Posto Nove became a studio specialized in reformer Pilates, the studio began to grow in popularity.
"We grew organically due to the quality of the experience our clients were getting. They were looking for a workout that yielded tangible results both in shape and feel. We continue to work very hard on delivering this day in day out."
With continued and growing success, franchising opportunities came about to take the Posto Nove brand and experience abroad. Soon after, in 2017, Posto Nove Abidjan opened its doors in the Ivory Coast.
"Our recommendation to someone starting out is to get a robust management software like Glofox as soon as possible."
The challenges?

Finding the right way to manage the business.

Posto Nove grew steadily as a result of the quality and consistency of the workouts, amenities, and the overall experience. However, managing a growing business requires using the right tools. In the beginning, the tools that were used were rather basic:
"We were using Google Calendar and Excel… It was hell."
The hunt started for an efficient way to manage these studios, as well as a member app that would match the brand's high-end product standards. Their struggle brought them to a few of Glofox's competitors, which they found unfriendly in terms of platform and customer service. The team even worked to build a custom mobile app solution, but soon realized it was too much of an undertaking:
"We wasted a lot of time and money and ended up getting nowhere". Finally, Posto Nove got in touch with Glofox in 2016 and found the right solution for their business. "We couldn't imagine life without Glofox."
How has Glofox helped? Making management easy and keeping standards high
Glofox has allowed Posto Nove to facilitate and improve the premium member experience offered at all of their studios.
"The member app is one of the most important features for our studios. The majority of our clients use the app to manage their bookings. They love it – the UX and UI are very good"
The Glofox member app allowed the Poste Nove studios to continue providing the high-end experience that their customers expected, and which had made them so successful in the first place. In addition, setting up a robust system led to standardization across all the studio franchises, making life much easier.
What's next for Posto Nove?
Posto Nove is showing no signs of slowing down. They are currently working on their next franchise for another location in Lebanon, and are in talks to expand the studio's presence to Europe.
"Our recommendation to someone starting out is to get a robust management software like Glofox as soon as possible. Our growth would have been much faster had we used the software earlier."
Get a quote
Take advantage of our flexible pricing structure. We'll show you the product and answer all your questions in 30 minutes.
Cut costs by 50%. Save thousands with glofox, compared to other management platforms.

Increase revenue by 133%. Our average customer more than doubles their revenue within eighteen months of implementing our platform.

Easy to understand pricing with no surprises.