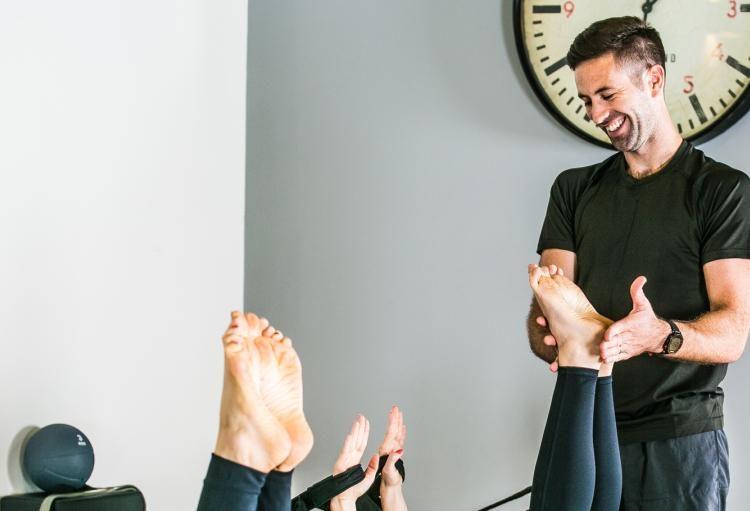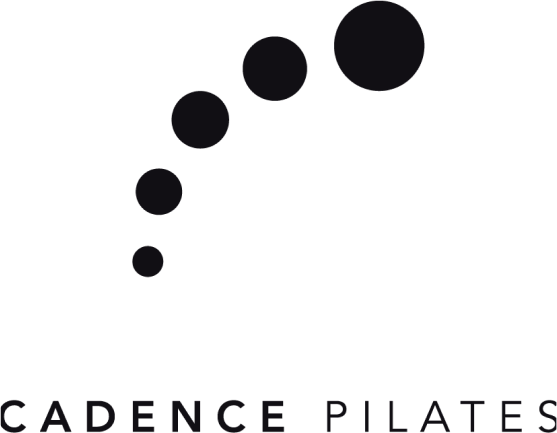 Location

Adelaide, South Australia

Services offered

Pilates classes and physiotherapy-led rehab classes

Most-valued Glofox features

The Glofox Member App with Community Section
About
Katie and Jon Joyce opened up Cadence Physio five years ago and then launched Cadence Pilates 2 years later. The studio initially started as a Physio practice but the pair naturally progressed into providing mat pilates and then branching out into reformer pilates. With much of their initial clientele coming through from the physio side of the business for recovery or rehabilitation, it is a space where clients may initially come for rehab but remain members. For members what they experience is the advantage of the expertise offered at Cadence Pilates for all things strength, mobility, and core stability.
Having initially started with one studio, Cadence Pilates became popular in the area and grew quickly. With a large number of clients coming from a nearby town, Katie and Jon decided to plant another studio there to cater to those clients and have grown organically as their member base grew with them.
"Our app is powerful in that you have your library of content that members can access in seconds. Restricting this premium content to paying members has been a real incentive to encourage members to buy their membership."
The Challenge? Finding Software that was streamlined easy to use
Cadence Pilates grew steadily as a result of the quality and consistency of the classes and the expertise that was always on hand, adding to the member's overall experience. However, managing a growing business requires using the right tools. In the beginning, the software provider was rather complicated:
"As we moved from 1 studio to 3 studios very quickly the previous provider was not able to provide us with a system that could be easily translated across 3 studios. Glofox was able to provide a streamlined system that easily integrated the 3 studios and great value for money. The Glofox personalized app was also another reason for the change and ability to have all 3 studios accessible on our own branded app."
How Has Glofox Helped? Helping Cadence Pilates to Deliver Value Virtually to their Members
Glofox has helped Katie and Jon to tackle the challenges associated with remote fitness and pivot their offering to provide virtual classes to keep their members engaged during lockdown.
"We restructured our offering to provide at-home mat pilates and once that was decided the rest was easy with Glofox. We can just set up a class and know that the rest will be taken care of, with a link sent to our members to access the class."
Katie and Jon are fully committed to their studios and members and are passionate about continuing to provide value to the Cadence Pilates community, even with social distancing in place. Katie and her team have continued to provide the high-level offering they are known for, despite restrictions in place which is something their members have been thankful for:
"Our app is powerful in that you have your library of content that members can access in seconds. Restricting this premium content to paying members has allowed us to give greater value and retrain member engagement through a challenging time."
With Cadence Pilates at an exciting stage of business, driving growth and attracting new members has been an area of focus for Katie and Jon. Along with social media, they use the lead capture form to bring new clients to the studio.
"I think it's very easy to use the filters on the clients and leads tabs. I've been using this tool a lot as it is so much more impactful to narrow down your groups based on key characteristics and then carry out actions specific to this segment. It means we save time but also ensure we relay the right message to the right person."
What's next for Cadence Pilates?
Katie and Jon plan to continue to provide value to their members in the form of on-demand video content and online classes. They also have plans to further build out their brand, by investing in their studios and offering even more services within the rehabilitation and recovery space of the business.
"We want to continue with the holistic approach to health and well-being. We've started dreaming about things that we could add to our service such as additional mat pilates classes and potentially developing an offering around recovery as well. We want to be a place where you go to make sure your body is being cared for so that you can get the best out of your body."
Get a quote
Take advantage of our flexible pricing structure. We'll show you the product and answer all your questions in 30 minutes.
Cut costs by 50%. Save thousands with glofox, compared to other management platforms.

Increase revenue by 133%. Our average customer more than doubles their revenue within eighteen months of implementing our platform.

Easy to understand pricing with no surprises.