Finding the best gyms in Orlando is no easy feat – the city is vast, and there are plenty of great options to choose from. 
Whether it's personal training, boot camp, the latest group fitness classes, or yoga – there's something guaranteed to give every fitness fan a great workout.
We've previously curated the best gyms in Vegas, London, New York, LA, Chicago, and Toronto. Now it's Orlando's time in the spotlight. These are the ten best gyms to get your heart pumping in Orlando.
1. Pure Barre
Website: www.purebarre.com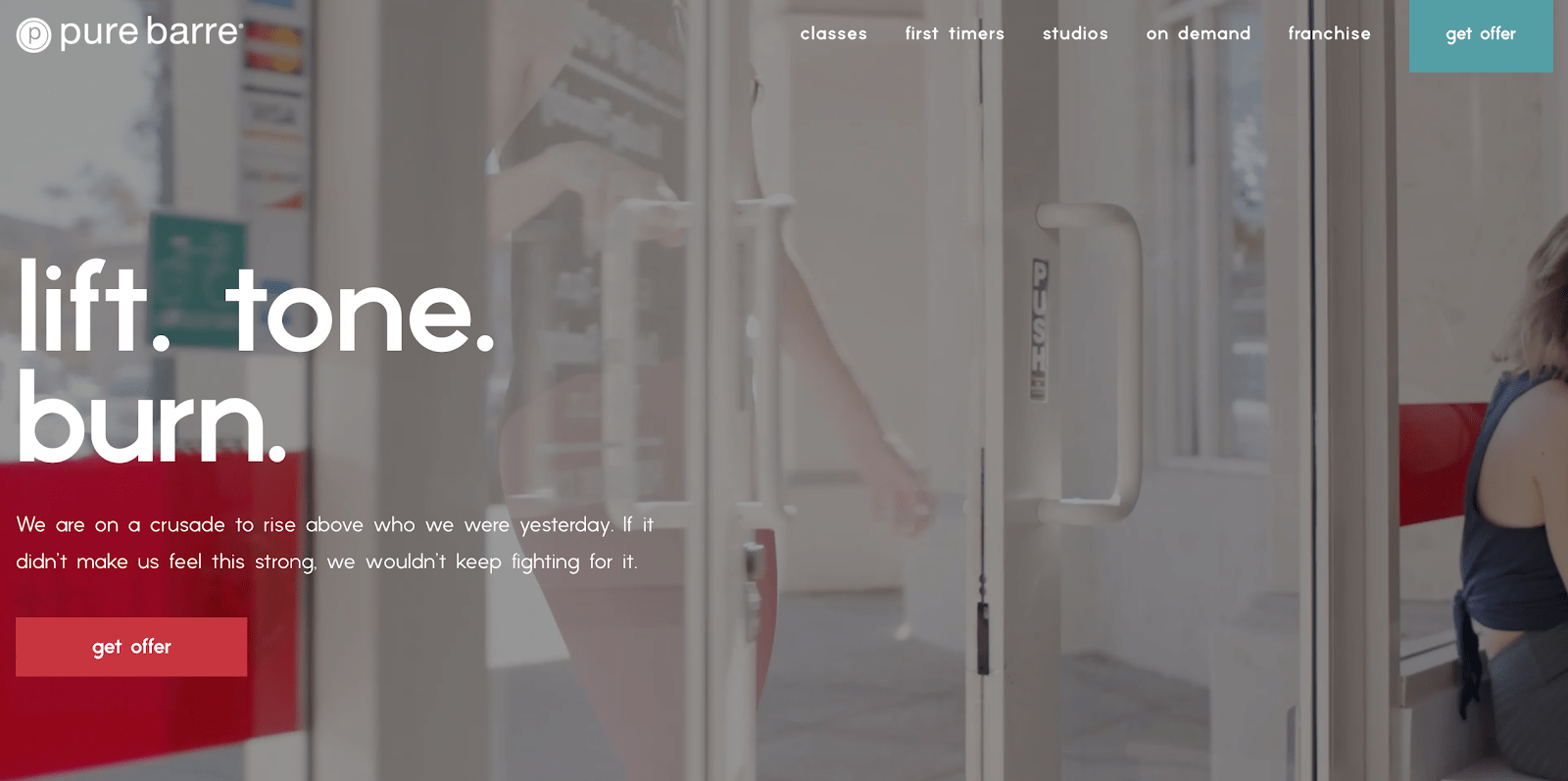 Lift tone and burn at Pure Barre. Classes are led by highly trained teachers who will guide you through a sequence of low-impact, high-intensity movements for a total body workout designed to strengthen and tone your body.
All fitness levels are welcome as classes vary; opt for the foundations class if you're new to Barre. The session is tailored to introduce beginners to the basic movements of the class and build confidence.
The studio's Classic class is 50-minutes long and delivers promises to deliver fast effective results. Pure Reform focuses on resistance training, and Pure Empower is cardio-focused – so there's a class to suit everyone. 
There are two studios in Florida – one down on West Sand Lake Road and one up on North Mills Avenue. 
2. Spectrum
Website: http://spectrumsp.com/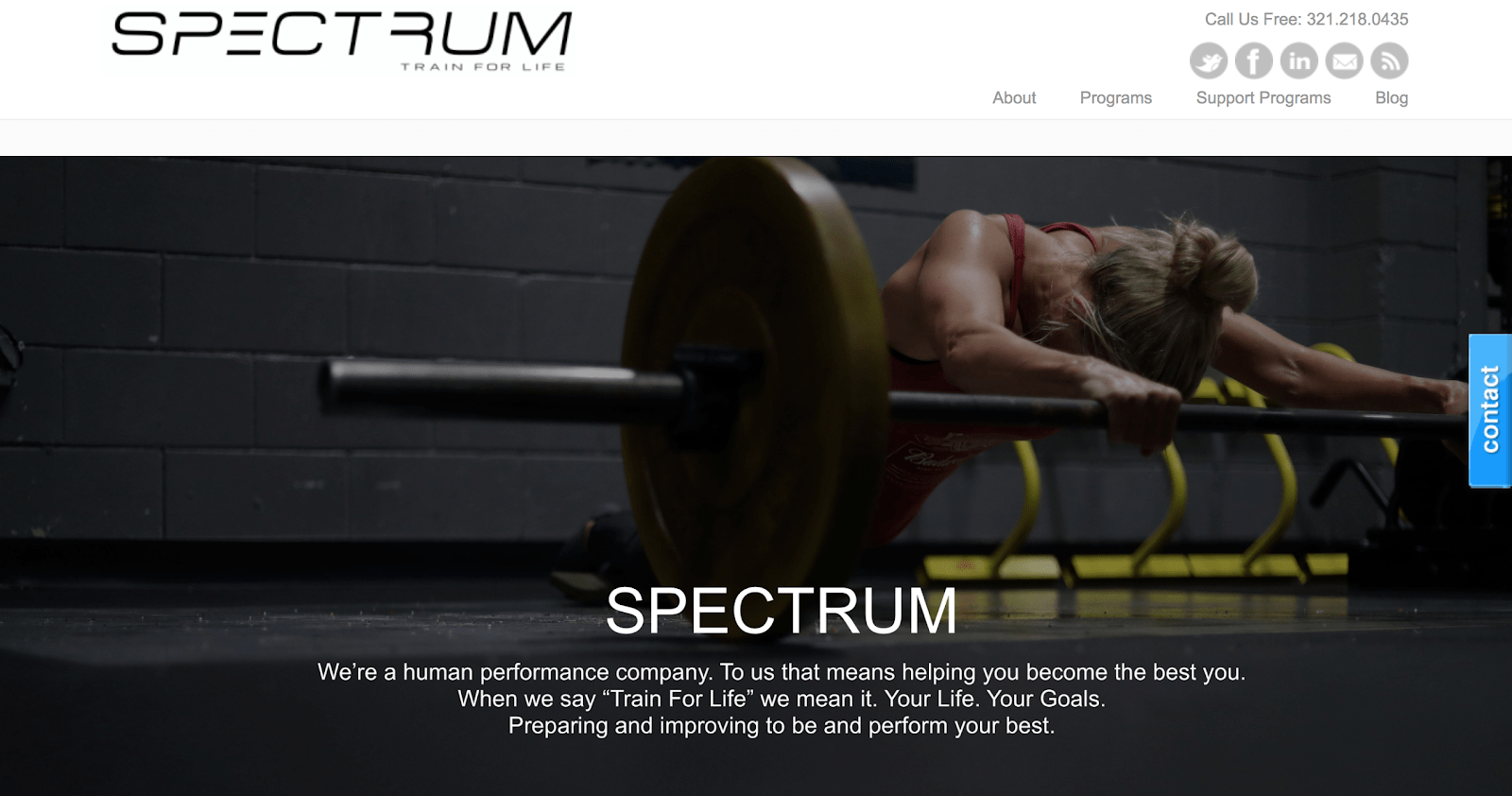 Founded in 2005, Spectrum has become a pioneer in human performance training in Orlando. The studio offers a diverse range of programs tailored to enhancing sports performance. 
If you're ready to take your fitness to the next level – this is the studio for you. There are four key sectors that training focuses on including, Sports Performance, Fitness, Corporate Performance, and Physical Therapy. Training and programs are supported with nutrition, return from injury, and massage programs.
Opt for a customized session to talk through your goals and fitness interests with a trainer, or jump in with the fitness classes. There are six to choose from, each designed to give different parts of the body a killer workout that's fun and rewarding. 
3. Dance Trance Orlando
Website: http://dancetrancefitness.com/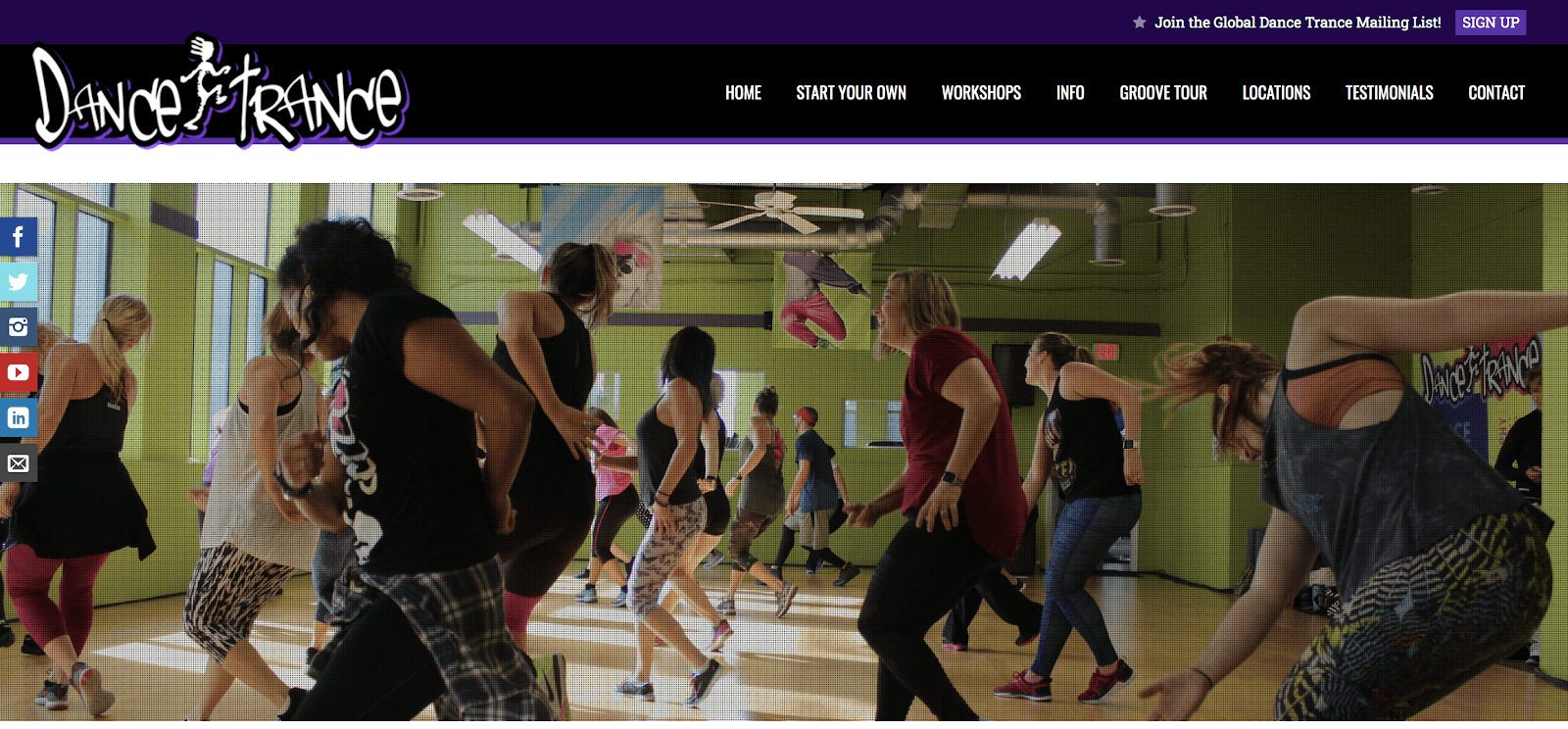 Created for people who love music and dance – Dance Trance is not your typical dance fitness program. It's a business that's built on passion and community – each studio also invites members to join them on social media, encouraging people to get to know each other through a community that extends beyond class. The Dance Trance Program also includes a range of events, including an annual dance fitness cruise, 'Dance in the Dark' for Halloween, and a host of themed sessions and parties throughout the year. 
With several locations, classes vary but welcome all skill levels and provide an array of music genres. Classes change daily, so you'll never find your workout repetitive. The signature Dance Trance routine involves uniquely choreographed combinations, set to original music by a unique recording artist. Choreography is designed for students to pick up combinations that will repeat throughout the class.
Unlike most traditional dance studios, you won't find the instructors at Dance Trance using microphones – there are no voice commands during class. The session is all about the music; members will move to the beat and follow hand signals displayed by the instructor.
4. The Peaceful Peacock
Website: https://peacefulpeacockorlando.com/
Through the practice of yoga, massage/reiki, and Ayurveda, The Peaceful Peacock is a space with classes, services, and community events intended to inspire members to live balanced and positive lives. 
Yoga classes vary from basic introductions to yoga as a whole and flow, as well as a range of classes that you can move up to – or jump straight in with depending on your previous yoga experience.
Sessions range in length, so there's always time to squeeze in a class. Escape during lunch to Power Lunch 45 or find time to slow down for Mindful Movement – 75 minutes of slow flow designed to build an in-depth foundational understanding of the yoga poses and practice.
Make the most of the studio's new student offer when you book online and get 30 days for $40.
5. American Top Team Longwood
Website: https://www.attlongwood.com/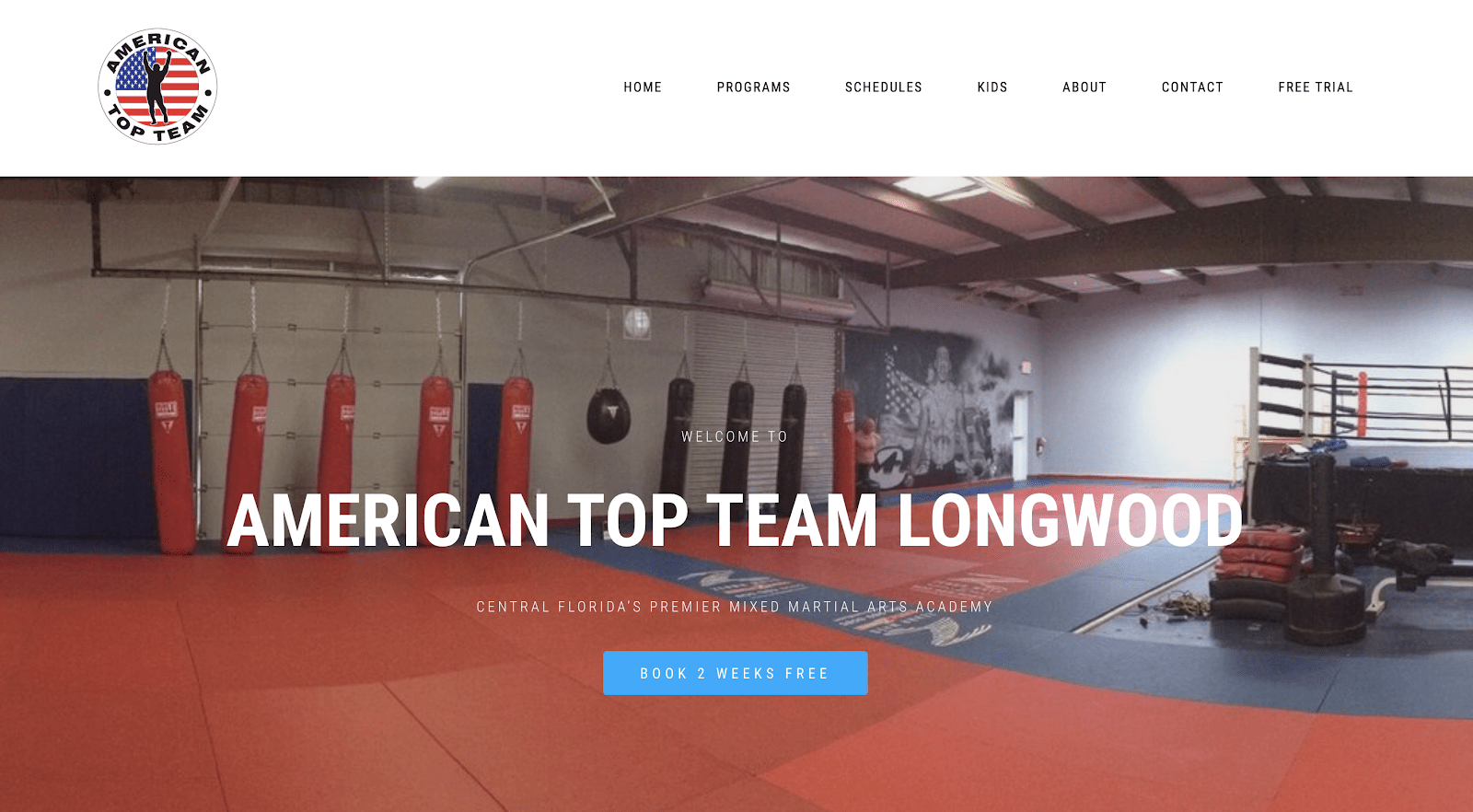 This martial arts academy offers a range of classes including Brazilian jiu-jitsu, MMA, boxing, and muay Thai.  
The beginner level Muay Thai class is the school's most popular beginner program – the perfect choice for those new to martial arts training. 
If you're looking to take your combat sports training to a whole new level, MMA is the program for you. The instructors are all professional MMA veterans with an abundance of knowledge and expertise in the sport. The program combines key elements of wrestling, muay Thai, conditioning, and Brazillian jiu-jitsu.
With programs starting at the beginner level, The Brazillian jiu-jitsu program has a structured belt grading system following the IBJJF for all classes, including kids. Reach new goals by following the curriculum and progress according to your belt level as you learn advanced techniques and self-defense along the way. 
The Customer
Engagement Playbook
for Your Fitness
Business
Discover more
The school also offers classes specializing in women's fitness. The yoga class is focused on improving strength and athleticism, as opposed to flexibility alone. Women's kickboxing is led by instructors with professional martial arts experience and designed for those who want a tough workout. Finally, Boot Camp is reserved for women who want an intense workout with no distractions.
6. Fit Body Boot Camp
Website: https://fitbodybootcamp.com/9839-orlando-fl/
Fit Body incorporates strength training and cardio-based workouts alongside a structured nutritional program that promises fantastic results. 
Certified personal trainers will lead you through 30 minutes of HIIT style and active rest training to provide constant movement and boost your metabolism. 
Promising the best 30-minutes of your day, the studio welcomes all fitness levels to take part, as coaches are there to guide you and tailor exercises based on your experience and confidence.
Sessions will usually have between 20-30 members take part and up to 3 instructors present, meaning you can get ample attention should you need it.
Sign up online and get your first week free.
7. Box HIIT
Website: http://www.boxhiitorlando.com/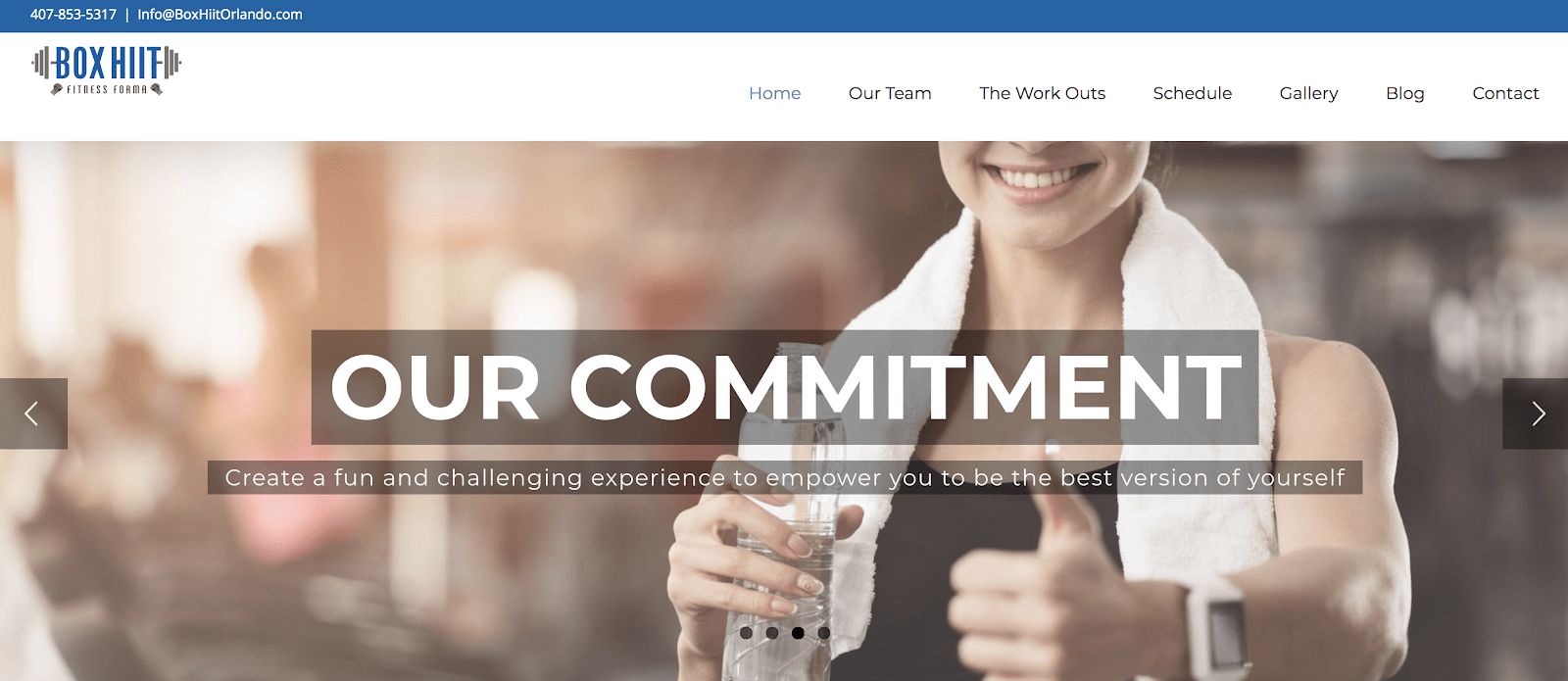 Box HIIT provides a fun and challenging experience that will push you to new fitness levels.
Workouts are designed to suit all fitness levels, from beginners to athletes, you can expect an engaging and challenging experience. Box HIIT 50 combines, you guessed it, boxing and HIIT. This 50 minutes class includes six three-minute rounds of boxing with one-minute of strength training between each. Expect medicine balls, suspension training, and more to put you through the paces in this workout.
The Forma 60 class incorporates functional training and HIIT to maximize calorie burn. Forma in Italian means shape, form, fitness, and no matter what your Forma goals may be, Box HIIT is here to help you reach them. Designed to build strength and burn fat, this total-body workout lasts 60-minutes, and you're guaranteed to leave feeling a sense of achievement. 
As well as group classes, this studio also has an open gym area with a range of cardio and strength training and cardio equipment. So, if you fancy changing up your routine or can make it to a class, this place has you covered. 
8. Aiguille Rock Climbing Center
Website: http://www.aiguille.com/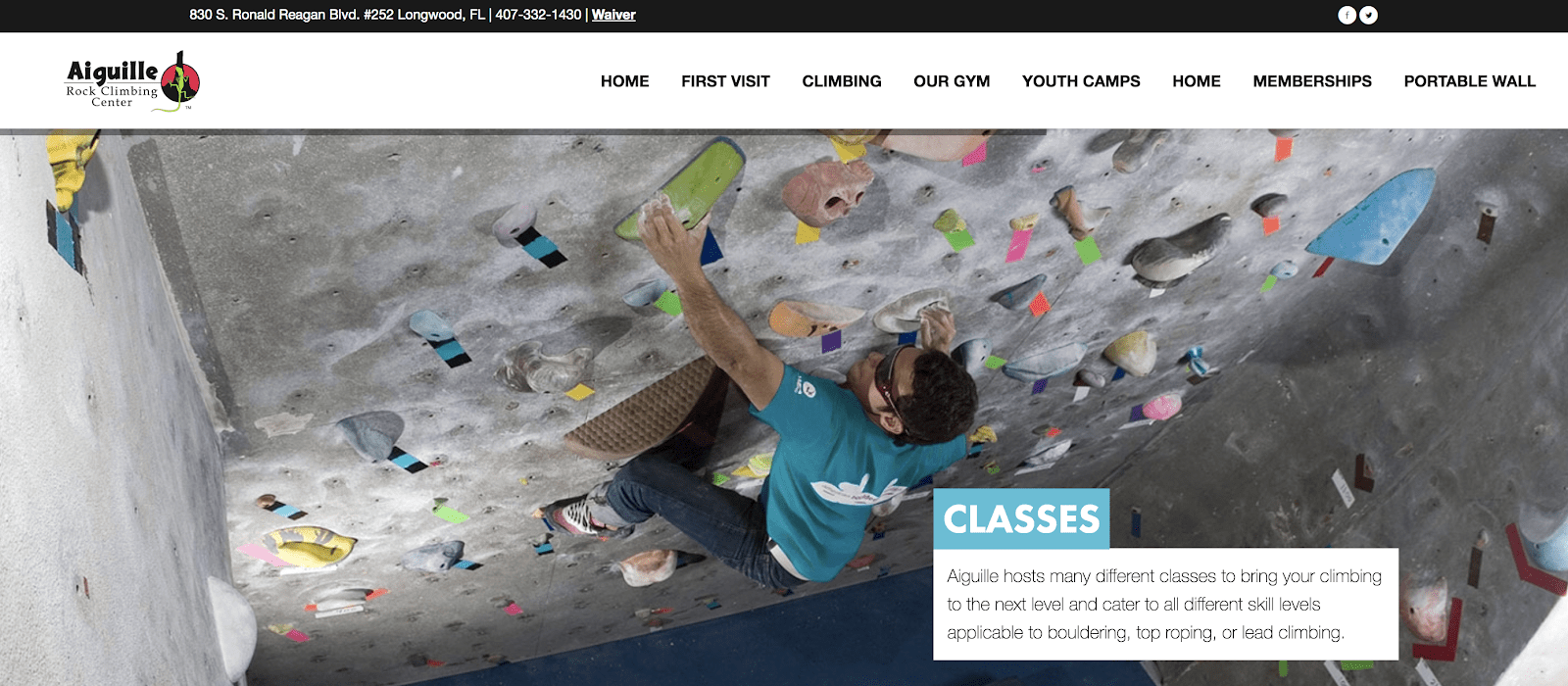 Maybe you're a seasoned climber looking to develop your skills. Or perhaps you're a newbie and want to try a different kind of workout. Either way – climbing or bouldering won't disappoint. With 10,000 square feet of climbing walls up to 36 feet high, Aiguille is the only dedicated climbing facility in Orlando. 
First-timers can expect a thorough introduction to climbing, covering everything from health and safety to a first time belay course. 
Persuade some friends to join for this fun activity and put your upper body through the paces. On Sundays and Mondays, you can also opt to extend your workout at one of Aiguille's yoga classes.
9. Sweat
Website: http://www.sweatyourassoff.com/
Commitment, effort, sacrifice is the mantra at this unique studio. Choose from a range of classes that vary, including Turn and Burn, Spin Core and More, Manic Madness, and Cardio Craze, to name a few. 
Expect 60-minutes of spinning to pumping music at Turn and Burn, or take interval training to a whole new level at Spin/Row/Climb. Expect to be on (and the off) your bike, climbing stairs equivalent to a stadium, then rowing it out. This hour-long class delivers the perfect balance of muscular strengthening and aerobic endurance, all in one workout. 
If you don't feel like joining a class, reserve a spot at the open gym to work out on your own and access a range of cardio equipment and free weights. 
If you've only got half an hour to spare, Sweat has you covered with Xpresso Spin, or check out Spin Core and More for cardio training and core conditioning. 
10. Cyclebar 
Website: https://www.cyclebar.com/location/winter-park
If Spinning's your game – this is the studio for you. No matter where you're at in your fitness journey, there's a bike for you. 
Class instructors are equal parts coach, DJ, and motivator – there to help you improve your performance and push through to new goals. With the studio's own 'CycleStats' data, key metrics from your performance are recorded and emailed to you after every ride so that you can track your progress and performance. 
Choose from 4 different classes; Classic, Performance, Connect, and Themed. You can also book classes for private and corporate events, as well as events to raise proceeds that benefit a cause.
Expect a rocking mix of endurance, strength, hills, and drills in the Classic class where there's something for everyone or up your game with a motivating Performance ride. Connect is a class focused on music – monitors are turned off, and you ride to the beat. 
The Customer
Engagement Playbook
for Your Fitness
Business
Customer engagement is the way in which a brand
connects with its customers on a deeper level than a
simple business and consumer relationship.
Discover more