When it comes to the best workout classes in Los Angeles – there's plenty to choose from. 
We know that boutique fitness isn't just a trend, and there's no shortage of fitness studios in LA. Trendy new workouts, studios, and personal trainers are constantly emerging on the city's radar. The fitness scene in Los Angeles is as diverse as the city itself.
From the latest celebrity trends to trampoline cardio, to night club inspired cycle studios: The options available from LA's exciting fitness scene are sure to rev up any workout. 
So whether you're a seasoned LA gym-goer changing up your fitness goals, new to the city or just passing through, each of the classes in this article offers a great workout. 
Some are new to the scene and some you'll be seeing more of as they continue to grow. But all of them are guaranteed to get your heart pumping.
In this article, we'll look at 10 of the best workout classes in Los Angeles.
1. F45 Training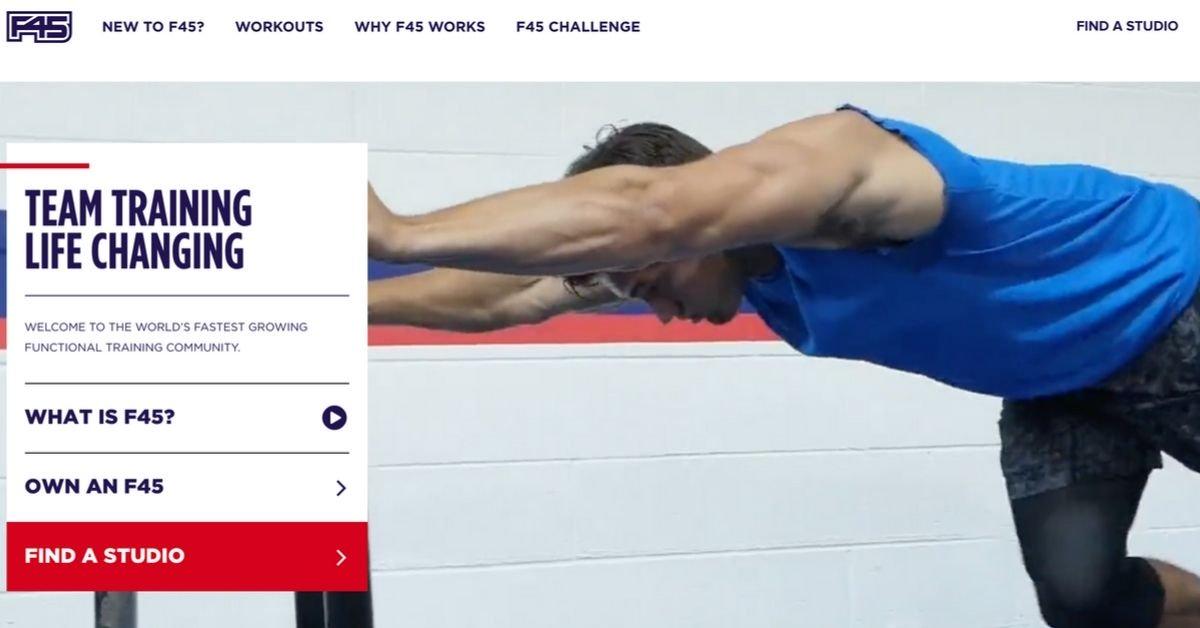 No list of best workout classes in Los Angeles would be complete without F45. No matter where you are in the, you'll be able to find one close by – the studio is the world's fastest-growing functional training community.
The brand's signature mix of circuit and HIIT style workouts focus on everyday movement, so people of any fitness levels are welcome. Born in Australia, F45 combines 3 different fitness training styles into one 45-minute class. The circuit training is designed to unify the muscle groups we use daily, helping you to move and feel stronger in all aspects of life. Get ready for heart-pumping intervals, cardio exercises, and strength training.
The studio only recruits the city's top instructors and trainers to lead classes, and they're there to help you every step of the way. They're giving you words of encouragement, pushing you to go further and ready with a sweaty high-five at the end.
If you're new to F45, get started with a free week trial pass when you book online. 
2. Speedplay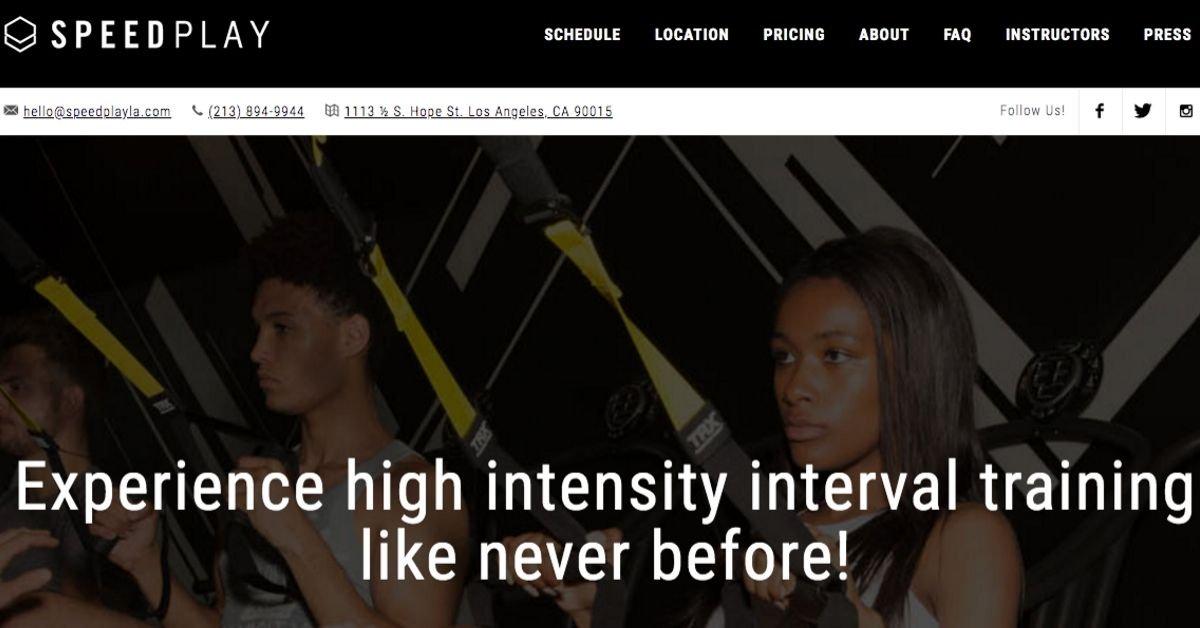 These HIIT classes are not for the faint-hearted. Speedplay has created the perfect blend of treadmill running, rowing, and strength training to get you burning up to up to 900 calories per 50-minute class. Reap the long-lasting benefits of high-intensity interval training in addition to your workout; you'll be burning calories up to 48 hours after your session.
Expect a fast-paced program with a killer playlist guaranteed to make you feel the burn. The studio uses manually-powered treadmills, so you'll have to push yourself if you want to get the most from the workout!
Speedplay has several membership options where you can purchases classes in bundles. If you haven't been before, grab your first class for $15 when you book online. 
3. SoulCycle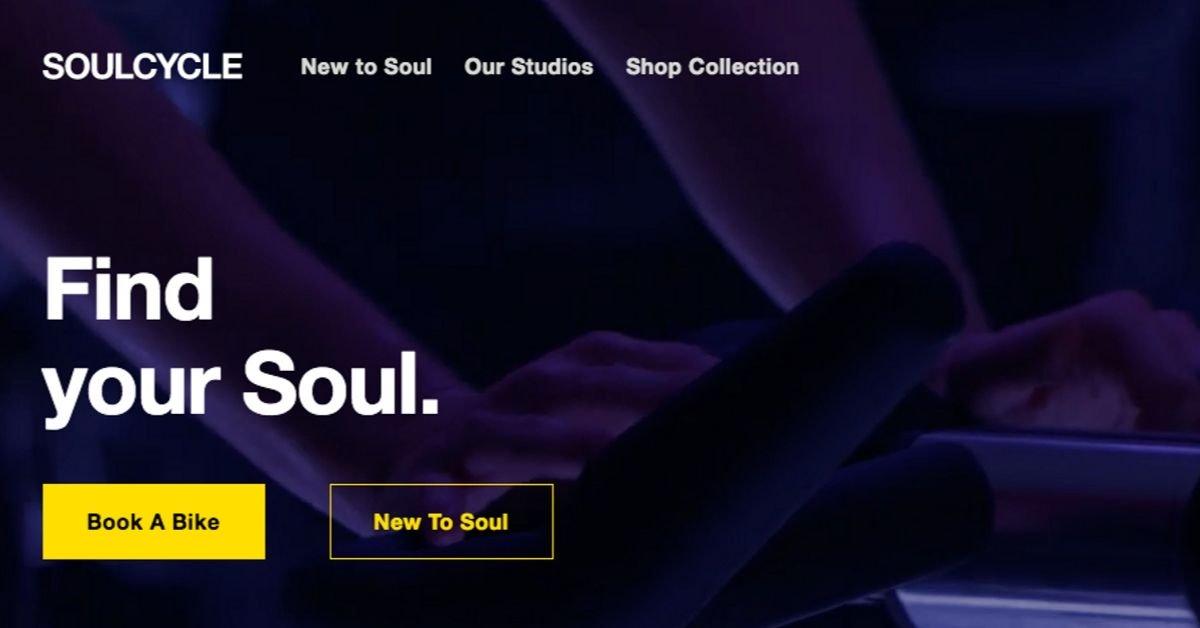 One of the best-known boutique fitness franchises in North America – SoulCycle is a cardio workout guaranteed to get you feeling good. 
Founded by game-changing duo Julie Rice and Elizabeth Cutler, SoulCycle is reshaping indoor cycling. 
Offering an alternative fitness experience to the weightlifting culture of gyms, SoulCycle is set to pumping dance music and lit with candles. The class feels like a dance cardio party: it's dark, loud, sweaty and fun! Leave your phone in your locker when you check-in; switch off and surrender to the beat of the music. You'll get lost for 45 minutes and leave feeling so motivated; you'll be ready to do it all again. 
If you're already a SoulCycle fan and are tempted to try something new, check out their latest class; SoulActivate. The amazing workout features an intense 60 minutes of HIIT and strength training. 
4. The Wall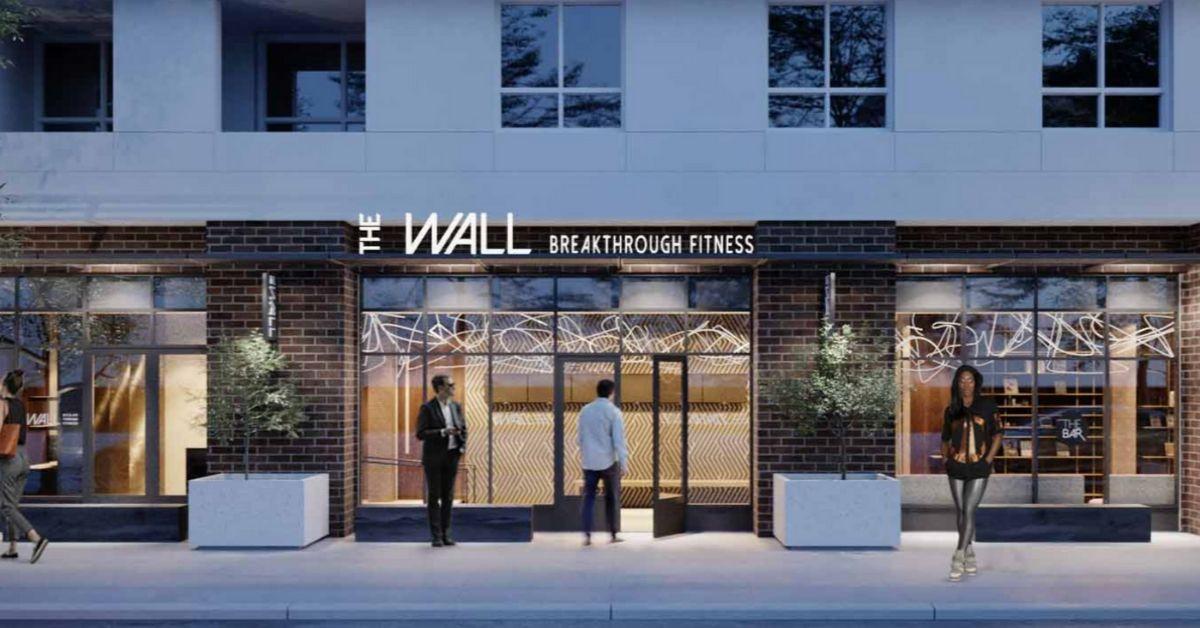 Founded by celebrity personal trainer Jason Wiberlean following a series of successful pop-up classes in 2017, The Wall opened in 2018 as LA's first fully registered green fitness studio. Push through your limits and break down your walls with these unique hybrid classes of cycling and weight training.
The signature 123STACK class features 10 minutes of ab-strengthing core work, 20 minutes of muscle-toning strength work, and 30-minutes of heart-pumping cardio. Each section of the class takes place in dedicated areas; you'll spend your first 30-minutes in 'The Core' with an open floor plan and nothing to hold you back. After that; finish cycling to the beat of the music in 'The Vault' studio. As well as 123STACK, choose from a variety of resistance-only or cycling workouts. Work up a sweat, increase your strength, and feel the burn.
A session at The Wall is an experience from the moment you enter the studio, which hosts its juice bar offering a selection of cold-pressed juices and plant-based meals. The luxury changing rooms alone are worth a visit. Lockers are equipped with a USB charger to keep you in action, and designer bath products from Gazelli will have you fresh after class. 
There is a range of class packages to suit your budget and regime. If you're new to The Wall, grab an Intro pass for $30 – a one week pass where you can take up to 3 classes.
5. Lit Method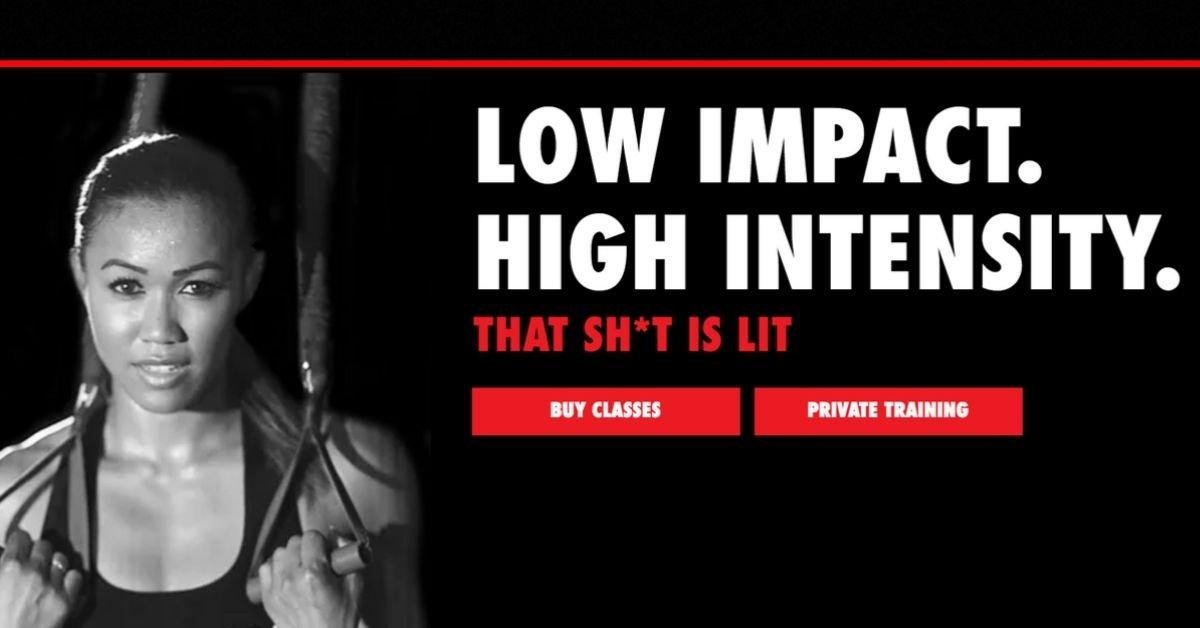 You've heard of HIIT, welcome to Lit: Low impact high-intensity training. Founders Justin and Taylor have backgrounds in personal training and physical therapy, so naturally, these are at the core of The Lit Method.
This boutique fitness studio has designed a technique that provides people with a workout focused on building their bodies, not breaking them – making it one of the best workout classes in los angeles. 
The unique fitness experience eliminates running, jumping, and weights and instead delivers a high intensity, low impact workout that focuses on injury prevention. Classes incorporate a mix of water rowing, resistance training, TRX, and foam roller. This method effectively delivers high intensity, low impact exercises that minimalize the impact on the joints, and help with recovery. 
The Customer
Engagement Playbook
for Your Fitness
Business
Discover more
New clients can purchase their first class for $20 online, after this its $30 per single class.
6. Up Flying Yoga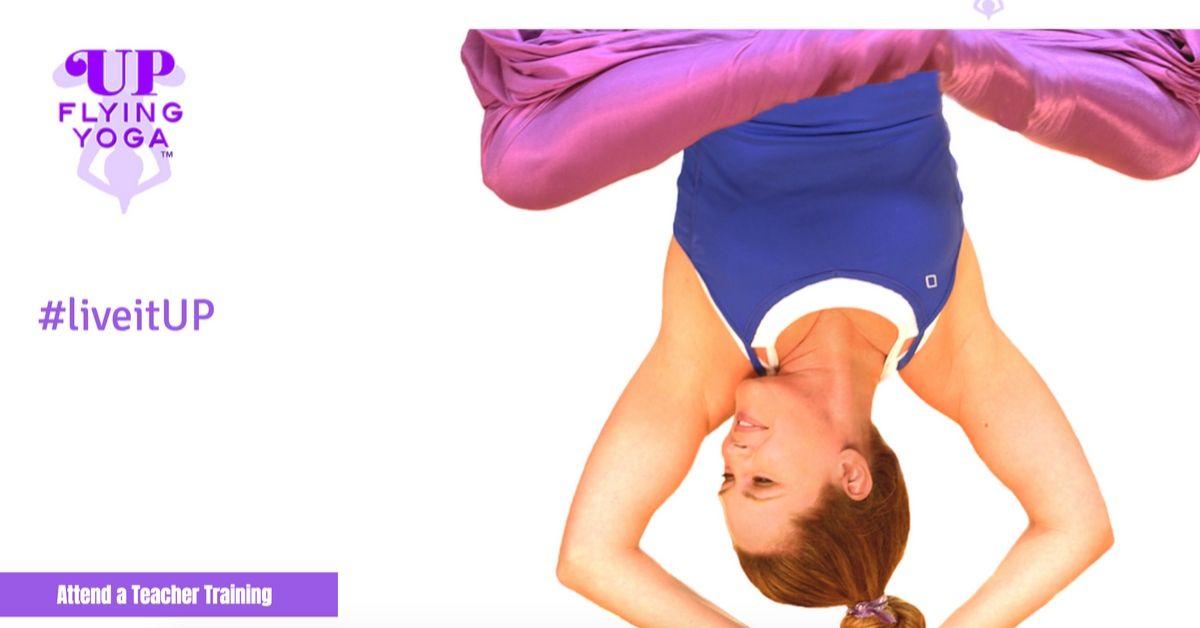 Up Flying Yoga is a workout above the rest. The unique Yoga workout uses aerial arts to focus on flexibility, core strengthening, and stretching your spine. 
The class aims to improve the above and aid body positioning and alignment; as the aerial nature of the exercise enables the body to reach new positions.
Expect your own hammock, silks, and hoop for the duration of the session, which will include two instructors. One will be ground-based and guiding you through with instruction; the second will be close by in a hammock to physically help you adjust into your next pose. Above all; expect fun.
For experienced Yogi's; this class is perfect for trying a new style. Up Flying Yoga welcomes yogis of all experience, with beginner classes to get clients comfortable with their hammocks.
New clients can book their first 3 classes for an introductory offer of $59. In addition to classes, you can take it one step further and book out the studio for your own private Up Flying Yoga party.
7. LEKfit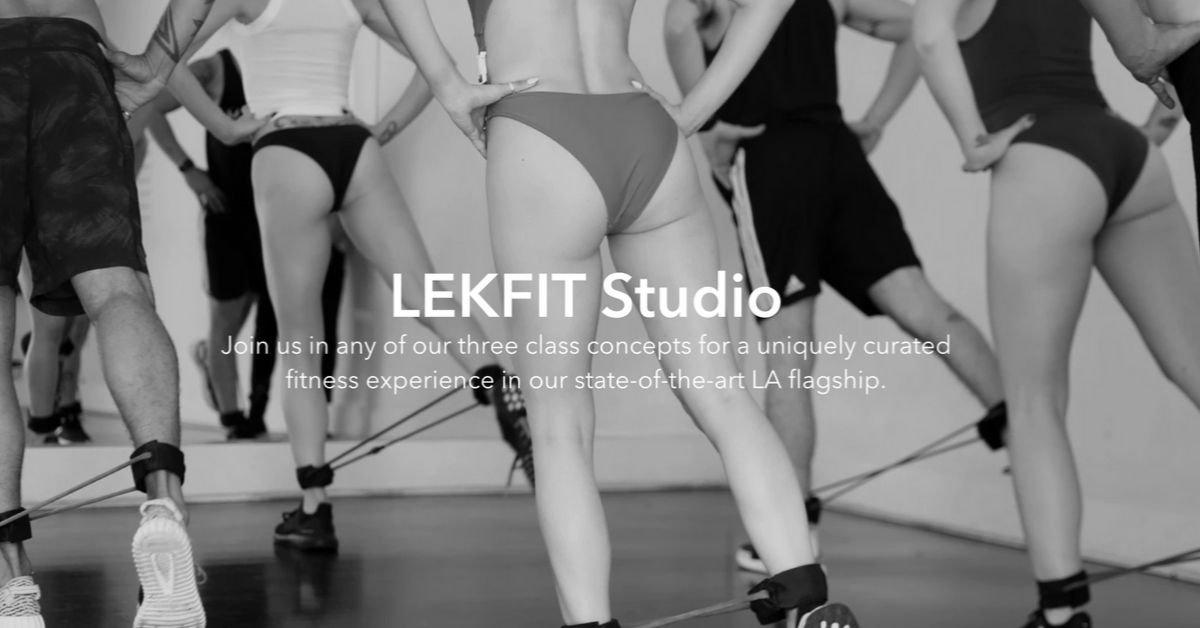 Celebrity fitness instructor Lauren E. Kleban created the LEKfit method to address a gap in boutique fitness for more efficient and effective workouts that promoted health and longevity. 
Available exclusively at its state-of-the-art flagship studio in LA, LEKfit classes are uniquely curated to involve a full-body workout. 
A favorite with celebrities, exercises combine intervals of low impact, high intensity, fat-burning cardio with muscle sculpting to strengthen, tone and sculpt. The LEKfit method believes that a well-rounded workout involves working the entire body while strategically focusing on specific parts. As a result, you can choose from 3 tailored classes: Boost and Hype are cardio-focused and Define focuses on full-body sculpting. 
All workouts are powered by music to get you in the zone, creating a fun fitness experience to encourage you to work up a good sweat. From the perfectly curated playlists and celebrity buzz on social media, LEKfit has subsequently experienced 10 x growth in subscribers over the last two years.
Single classes are available to book online for $35, with class packages coming soon. 
8. Crunch Fitness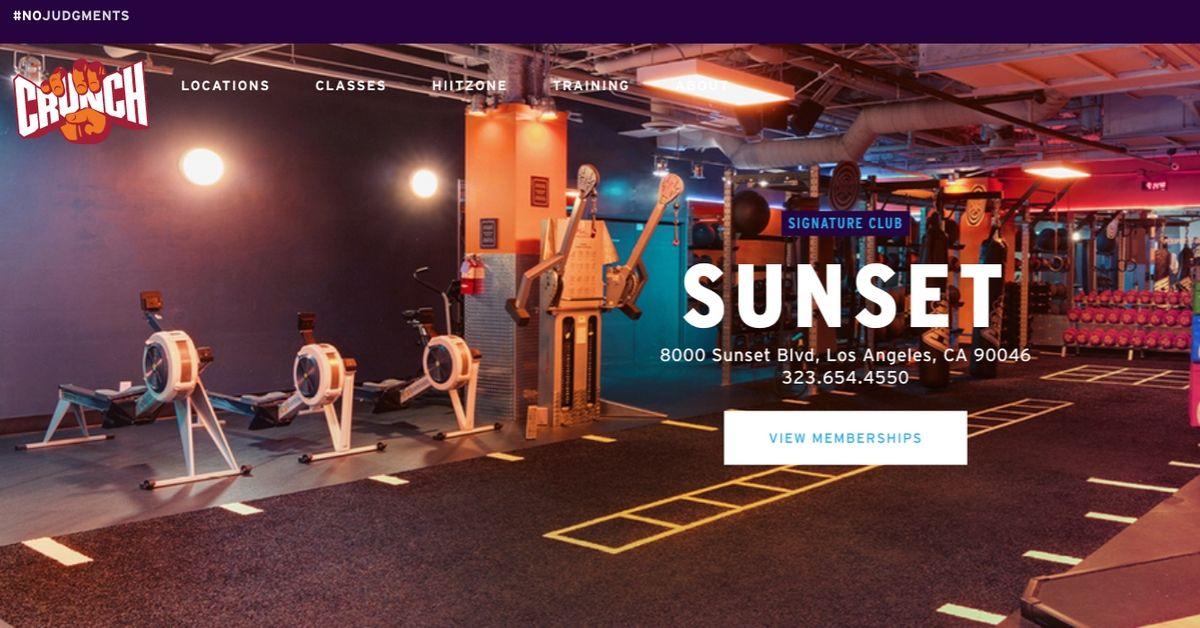 Fuelled by a drive to create a community fitness experience with no judgments, Crunch Fitness fuses fitness with entertainment to make exercise seriously fun. 
Best known for its personality and group fitness and training programs, Crunch Signature gyms come with sweat-inducing equipment and a vast selection of group exercise classes. The signature gyms feature dedicated spin and yoga studios, state-of-the-art equipment and full-service locker rooms. 
Access the gyms Sunset location in LA for $85 a month an gain unlimited access to all the features that the studio has to offer. Sign up online for a free gym day pass to check out some of the classes. 
9. Prevail Boxing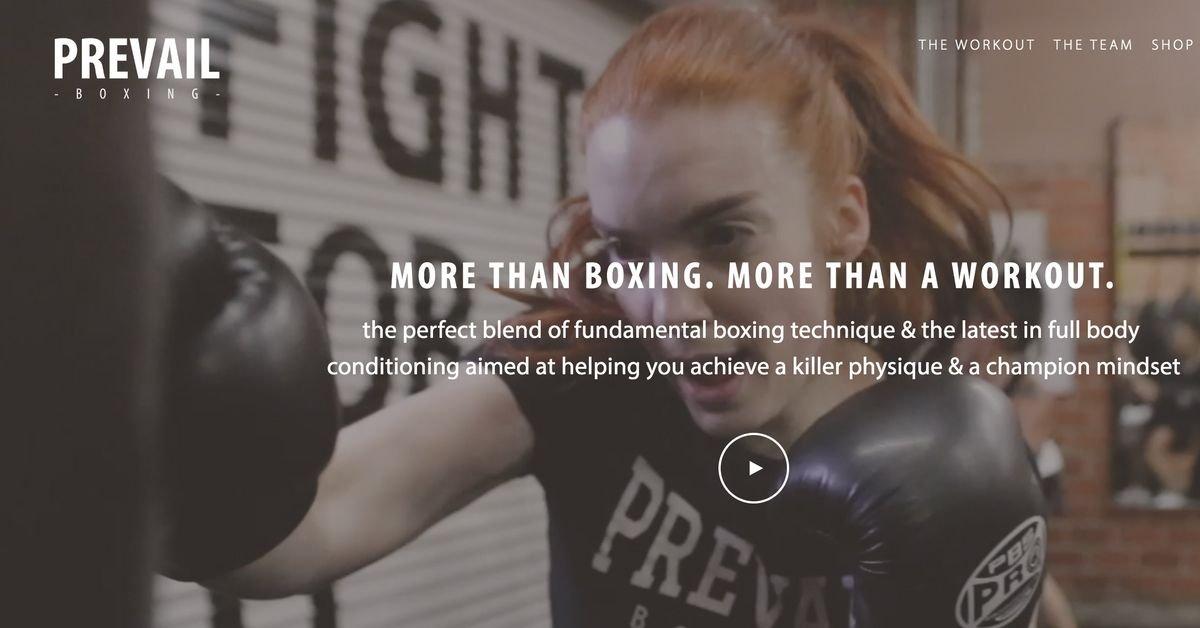 LA's premier boxing studio provides a perfect blend of fundamental boxing techniques and the latest in full-body conditioning. The program is designed to help you achieve a killer physique and a champion mindset. 
Expect high-energy group classes that will push you to your limits with a range of options depending on your goals. Go for 'Sweat Stronger' to build lean muscle with added resistance, including weights, rowing machines TRX, and more. 'Sweat Leaner' will have you working at a steady, non-stop pace from start to finish. 'Sweat Faster' blends boxing and HIIT for the ultimate metabolic conditioning. 
Classes welcome members of all levels except for 'Super Sweat.' This session is the ultimate boxing challenge, and 50 previous Sweat classes are required before you can join the intense class. Expect longer combos, more advanced features, non-contact partner work, and more challenging conditioning.
Choose from a variety of memberships or try a single class for $30. You can rent or purchase boxing gear from the studio directly. 
10. PlateFIT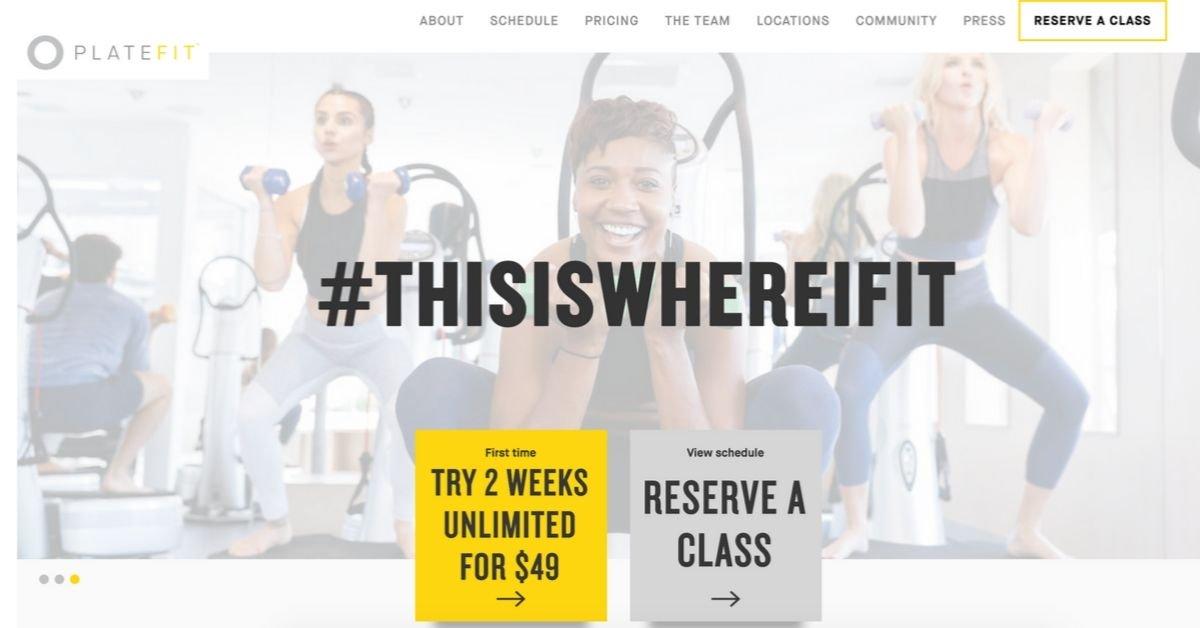 Science meets sweat at this multi-studio gym, with classes to intensify your workout in just 27 minutes. Traditionally used as medical devices, PlateFIT offers a variety of sessions that use a vibrating plate during the workout to activate muscle reflexes. The plates vibrate 25 to 50 times per second to intensify exercises and help you reach that calorie burn faster. 
You'll be feeling motivated with premium equipment, inspirational instructors, and a high energy soundtrack. Signature 27-minute classes aim to heal and recover muscles, elongate, and detoxify the body and increase strength. Choose a class that fits your goals with options, including HIIT, Bootcamp, barre, and TRX. 
Memberships vary, and you can try your first 2 weeks unlimited for $49.
In Summary 
To sum up, we know that boutique fitness is reshaping the fitness industry. There's a niche studio to meet every fitness need. The best workout classes in Los Angeles in this post are pioneering trends with their cult-like followings and emphasis on feel-good workouts. 
So get down to a class! It's fun to try something new and a great way to get inspired with ideas you can adapt and apply to your own fitness business. 
The Customer
Engagement Playbook
for Your Fitness
Business
Customer engagement is the way in which a brand
connects with its customers on a deeper level than a
simple business and consumer relationship.
Discover more