High-intensity interval training, boxing, martial arts – you name it, Chicago has it. Whatever you want to achieve from training, these are the best gyms in Chicago, and they're sure to help you meet and exceed your fitness goals.
Whether you're looking for an all-round health and fitness boost or have specific goals and want to change up your routine, with a huge range of fitness classes, there's a workout on this list to suit everyone. 
1. Barry's Bootcamp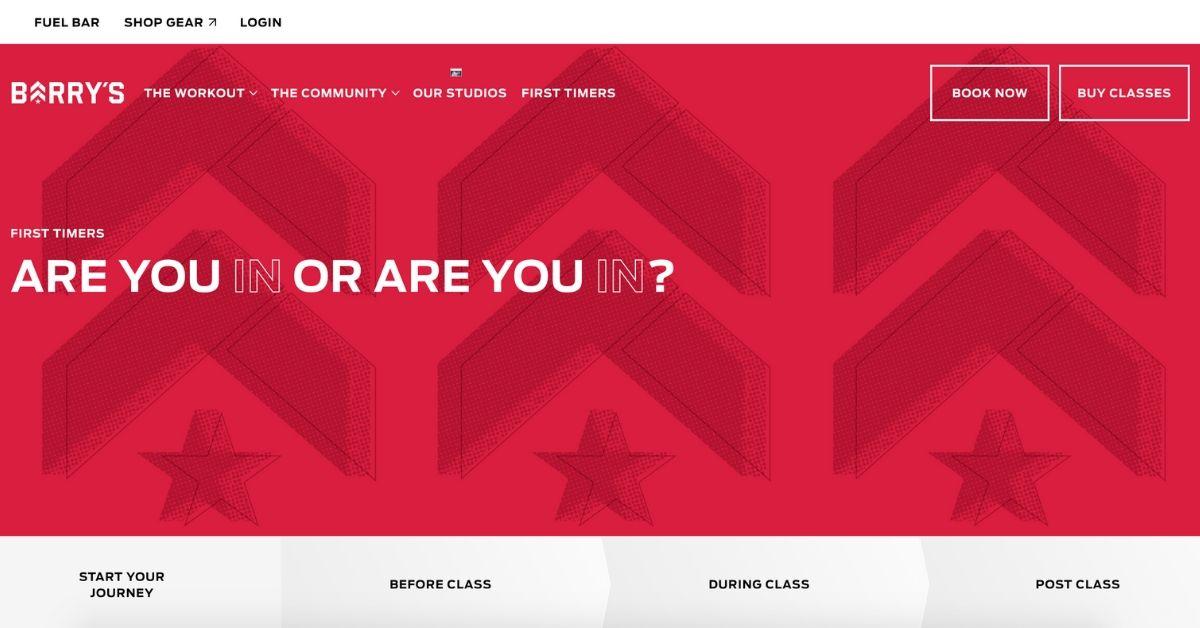 The group classes at Barry's promise to be so fun that you'll forget you're working out. 
Expect a dark room with low red lighting, pumping music, and high energy vibes as you move between sprinting treadmill intervals and intense strength training floor workouts. You can burn up to 1,000 calories during a 60-minute class and adjust your speed and weights to suit your fitness level, so everyone is welcome at Barry's. 
Workout in a group and expect motivating trainers and support as you push yourself to reach new fitness goals. 
There are currently two locations to check out in Chicago; Lincoln Park and River North.
2. CrossTown Fitness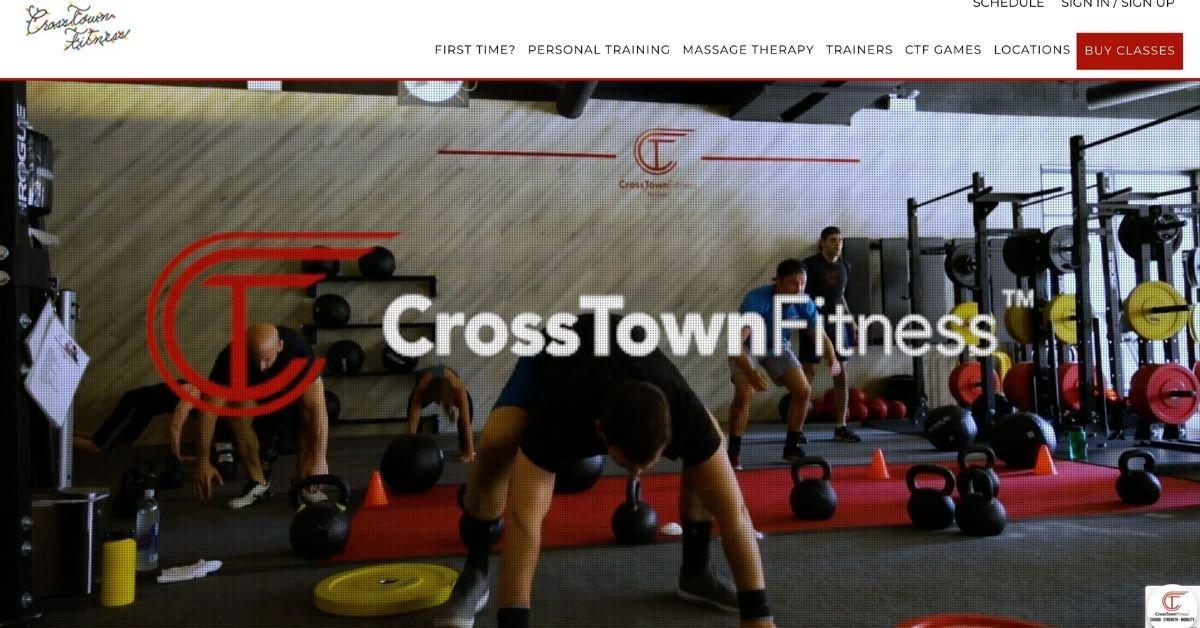 With over 200 classes a week to choose from, there's no excuse for skipping your workout with CrossTown. Its sheer variety makes it one of the best gyms in Chicago. Whether you're an athletic junkie or just beginning a new venture into the world of group exercise, CTF has classes to suit everyone. 
Workouts incorporate strength training and endurance exercises to challenge you in new ways. Classes are 50-minutes long and designed to include cardiovascular routines, mobility, and strength training.
Choose from a range of the studio's signature Total Body Classes and burn up to 1,200 during your session, or hone in on one area with the Premier Classes; Strength, Mobility, Run and Row. Classes are open to all levels and currently run from 3 locations across the city; Lakeview, West Loop, and Roscoe Village. 
3. Studio Three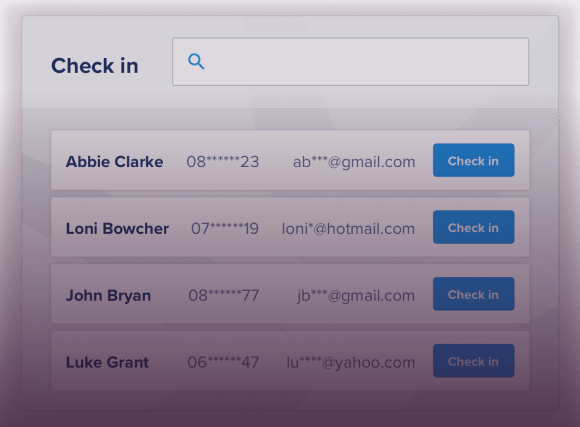 Three studios under one roof: Interval, Cycle, and Yoga make up the classes on offer at Studio Three.
Train like an athlete and burn up to 1,000 calories at Studio Three's signature TORCH Interval class. Expect bursts of intense exercises and active recovery periods to deliver strength, endurance, and power with intervals of rowing, running, and lifting. 
Prepare for concert lighting, stadium-style seating, and pumping music from the Cycle Studio. Classes are a fully immersive experience; you'll ride on a uniquely designed Studio Three Bike fitted with a metric system to deliver the information you need to push yourself. Opt-in to studio-wide challenges and watch as you get fitter as part of a community of athletes. 
Whether you're looking to feel powerful or balanced, the range of classes at Yoga Studio offers a dynamic approach to the ancient practice of yoga. Multi-level formats include both heated and non-heated rooms with a variety of vinyasa and strength-training classes to develop mobility, flexibility and increase strength and endurance. Take part in monthly workshops and quarterly challenges to keep you committed and on-track. 
At Studio Three, you'll be part of a small, committed, and engaged the community. Classes are versatile and can be tailored to suit any fitness level, so all are welcome at the studio's two locations; River North and Lincoln Park.
With luxurious and functional amenities, the studio has its full-service cafe, providing the perfect place to refuel after class. This forward-thinking studio also offers childcare facilities, which you can purchase online when booking a class. 
4. TITLE Boxing Club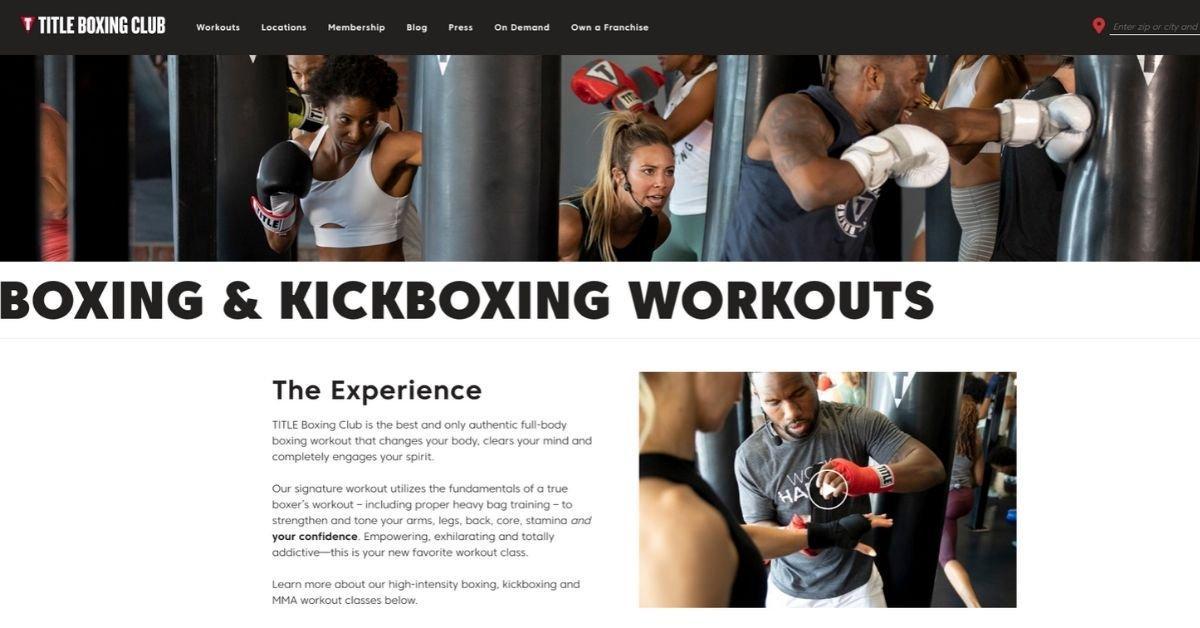 TITLE Boxing Club has classes designed to give you a full-body workout. Sessions focus on boxing, MMA, and Kickboxing to strengthen and tone, improve stamina – and grow your confidence. 
Choose the format that suits your schedule with classes varying from 30, 45, 60, or 75-minute sessions at four locations; Lincoln Park, South Loop, West Loop, and Wicker Park.
Experience high-intensity interval training to sculpt and burn at the TITLE Boxing class. With a powerful combination of boxing rounds, including jab, cross hook, and uppercut combos – be prepared to sweat through this rewarding and challenging workout. 
Focusing on legs, glutes, and calves, there's no better way to kick-up your lower body workouts than with the studio's Kickboxing class. Expect kicking and punching combos for a challenging and dynamic experience. If you're a kickboxing newbie, sign up for the studio's TITLE Techniques class to learn the basics before you dive in.  
The Mixed Martial Arts influenced class is the newest edition to the TITLE schedule. Available at select locations, this workout is designed to elevate your fitness levels with a blend of boxing and kickboxing to strengthen and condition. These classes are for more experienced levels, so its best to get familiar with the studio's other sessions if you're a newbie.
5. Sweat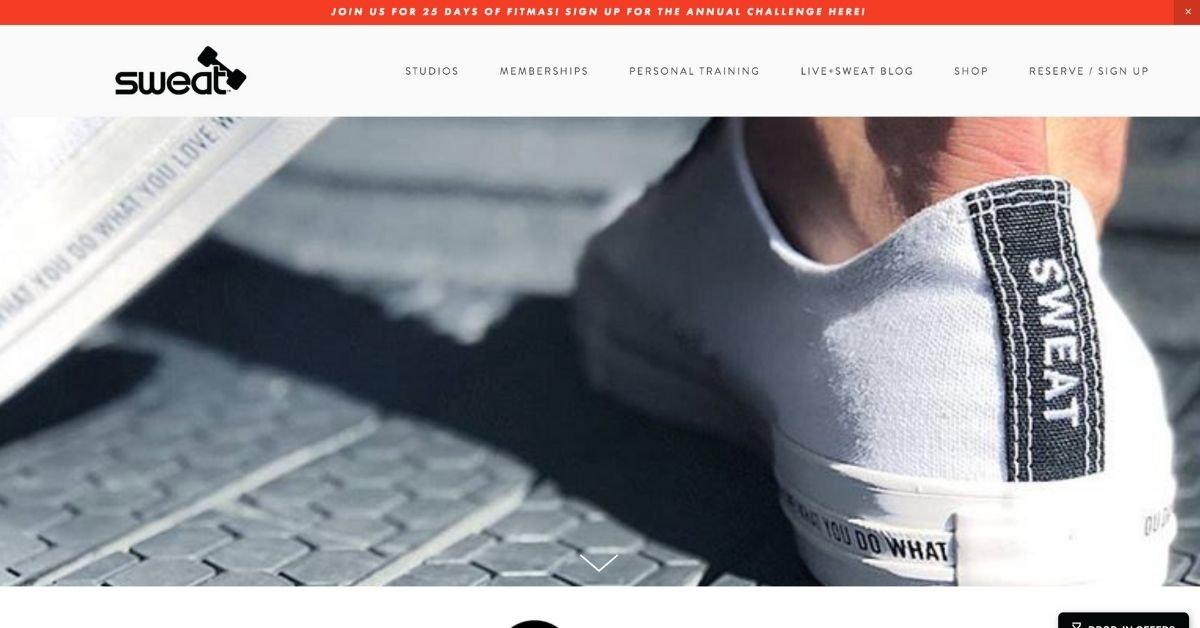 We all know by now the benefits of HIIT training, but Sweat is not your average HIIT class. Innovative strength training combined with HIIT will have you sweating it out for 60 minutes and burning up to 1,000 calories per session.
Expect heavyweight training and intense cardio, with classes designed to focus on different muscle groups each day. 
Workouts vary, so you'll never do the same one twice, or know what to expect! Purpose and intent sit at the core of each session: 
Mondays focus on arms and core.
Tuesdays are for total body torching.
Wednesdays will have you feeling that leg day burn.
Fridays are for cardio and core.
Thursdays are a total body strength circuit.
Saturdays/Sundays – mix it up at the weekend with Total Body and Total Body Strength Training.
Go at your own pace by choosing the weights and intensity that best match your fitness level. You'll be spurred on by top certified trainers, encouraging you to give all that you've got for a killer workout.
Sweat it out at one of two Chicago locations; Gold Coast and Lincoln Park.
The Customer
Engagement Playbook
for Your Fitness
Business
Discover more
6. [Solidcore]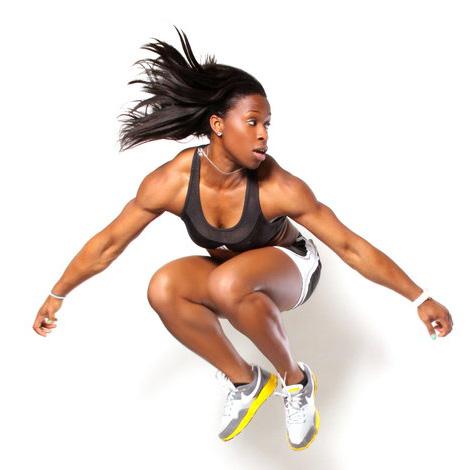 This is a next-level reformer/megaformer/pilates workout. [Solidcore] offers efficient and effective exercise for burning fat and building lean muscle. Expect 50-minutes of slow, controlled resistance training designed to break down your slow-twitch muscle fibers to develop long, lean muscle tone.
You'll spend the duration of your workout on the studio's custom-designed machine – [sweatlana]," and classes are small, so you'll receive personalized attention throughout, with instructors there to guide you with hands-on assistance and verbal instruction. 
They'll offer up modifications for each exercise, so you'll feel confident with whatever you're working on and comfortable to power through and push yourself.
The studio offers a range of standard and muscle-specific classes and recommends its beginner class for those who are new to working out or trying [solidcore] for the first time. 
After your beginner class, you can work your way through the muscle-specific sessions. Core30 is your go-to if you need to squeeze in a quick workout on a tight schedule! 
With six locations across the city, you're sure to find one conveniently located: Boystown, Buffalo Grove, River North, Vernon Hills, West Loop, Wicker Park. 
7. ENRGi
Burn calories, build muscle, and recover faster with ENRGi's unique 3-step process; workout, recover, repeat. Fitness is a journey, not a destination at ENERGi and formats are designed to help you feel energized and recover faster, with a regime that means you'll always feel ready to take on your next class. 
Located in the heart of the city at River North, this studio is your one-stop-shop for varied group workouts, with almost every piece of exercise equipment you can think of. Each class has a different focus, meaning you can train up to 5 times per week without overtraining.
With a firm belief that recovery is equally as important as a workout, the classes at ENERGi have a recovery segment included. If you're really feeling the burn, you can even skip class and opt straight for a recovery session. 
8. The Barre Code
With a wide range of styles, custom-curated playlists, and an emphasis on motivation, The Barre Code provides comprehensive training centered around cardio, strength, and restoration.
Get a full-body workout at the brand's trademark Barre Code class, focusing on strength with dynamic full-range movements and targeted isometrics to make you feel the burn. Finish off the 50-minute session with a deep stretch to have you ready to take on your next class. 
If you're looking for a new cardio-fix, check out Barre Brawl, a class that combines cardio kickboxing combos with a focus on technique, mobility, and strength. 
Get the best of both worlds with BarRestore, a full-body workout with long holds that will work your muscles to fatigue, followed by deep stretches and meditation. The class is designed to develop stamina and endurance, prevent injury, and release tension. 
Get down to your closest studio at one of four locations across the city; Michigan Avenue, River North, Gold Coast, and Lakeview. 
9. Flywheel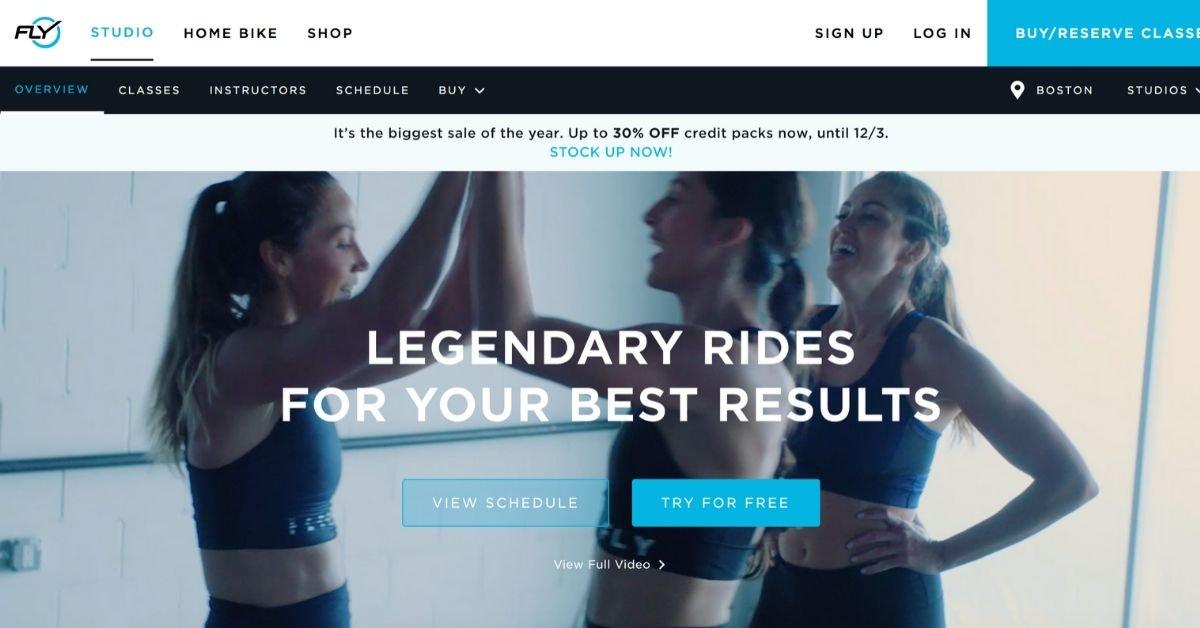 Pumping beats and high-energy instructors make classes fly by at this studio. Choose from 3 classes depending on your fitness levels and what you want from your workout.
'Method' is the brand's signature class, featuring a high-intensity interval training ride. Expect to sprint through fast flats, climb substantial hills, and race against others in this killer session, with an upper-body segment for a total-body workout. 
If you're ready to level up, 'Power' is the class for you. Push yourself further with steeper hills, longer races, and fewer recovery periods between intervals. Anyone is welcome at this class, but you might want to give 'Method' a go first. 
'Tempo' fuses core-strengthening movements with rhythm riding for a seriously fun workout. Fast and challenging, you'll get back whatever you put in from this results-driven ride.
Expect friendly, motivating staff and amenities that go the extra mile with complimentary towels, water, cycling shoes, and fruit. 
Flywheel currently has two locations in Chicago; Old Town and River North. 
10. Shred415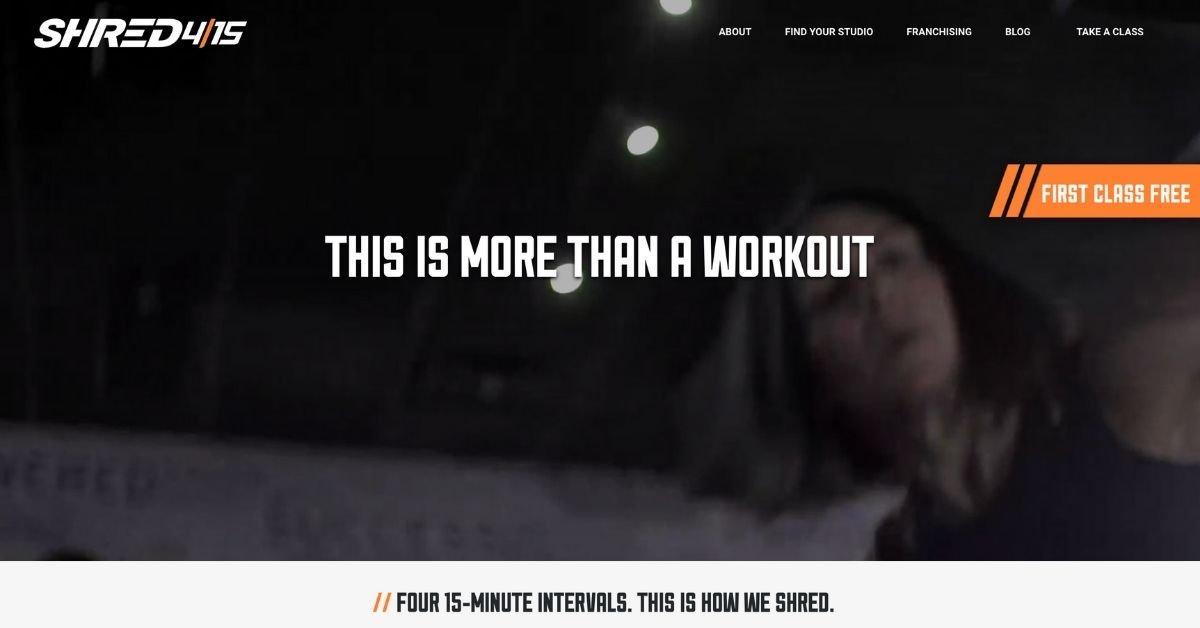 Enthusiastic trainers and pumping music make for a class filled with pulsing energy at Shred415. Consisting of four 15-minute intervals, expect treadmill drills and floor work with strength training and bursts of cardio.
You'll burn between 500-1,200 calories with hardcore classes combining dynamic running drills with HIIT intervals for a total body workout. Instructors will help you find your pace and weights, so all fitness levels are welcome. 
The standout class at Shred415 is different from any other studio on this list. Designed especially for kids, ShredKids is a 45-minute session that focuses on coordination, balance, and agility for 8-12-year-olds. 
With 7 locations spread across Chicago, you're never too far from a studio; Northfield, Hinsdale, Deerfield, Lincoln Park, Old Town, South Loop, and Wicker Park. 
The Customer
Engagement Playbook
for Your Fitness
Business
Customer engagement is the way in which a brand
connects with its customers on a deeper level than a
simple business and consumer relationship.
Discover more