Searching for the best gyms in Las Vegas may not be the first thing on your itinerary if you're visiting sin city – but it's handy to know your options!
Whether it's personal training, boot camp, the latest in group fitness boxing, or even rock climbing – there's something for every fitness fanatic in vegas guaranteed to deliver a great workout.
We've previously curated the best gyms in London, New York, LA, Chicago, and Toronto. Now it's time to shine the light on Las Vegas. 
So whether you're a regular to the city's fitness scene wanting to change up your routine or just passing through, each of the classes in this article offers a great workout. 
1. Sweat Pilates
Website: www.sweatpilates.com
"Sweat out the bad. Breathe in the good" with Sweat's range of pilates classes. The brand combines different fitness modalities with pilates to deliver a great low impact workout to rehabilitate and overhaul your body.
Classes don't compromise flexibility for strength, and you'll get your fill of both with core-focused movements on the studio's signature Proformer. 
2. F45 Training
Website: www.f45training.com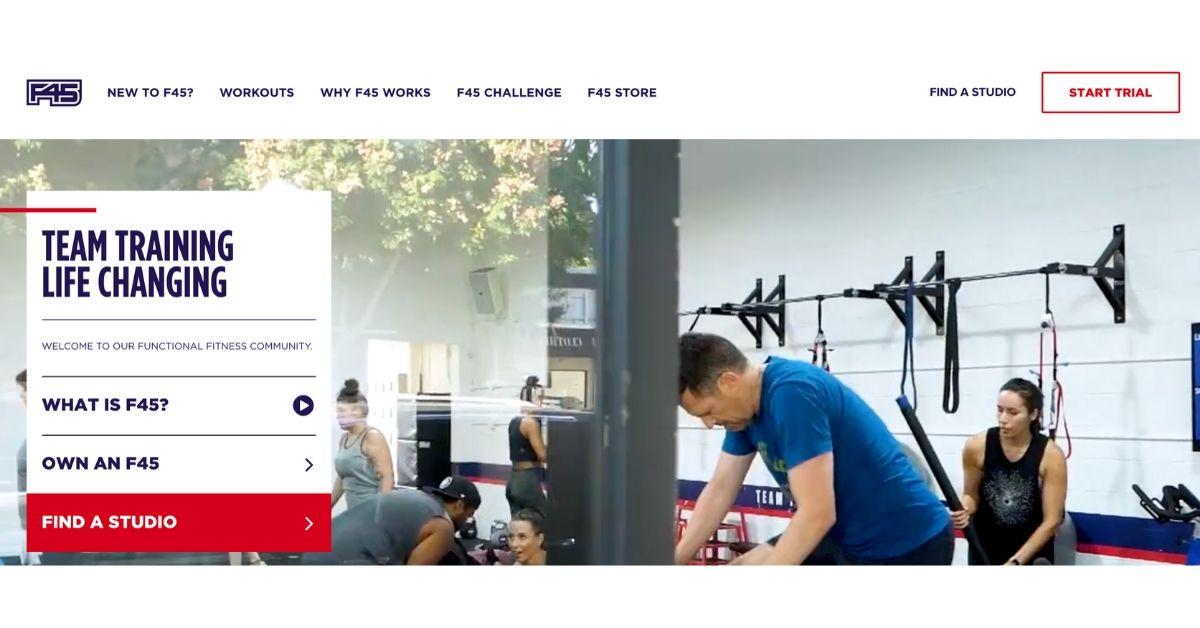 No best gyms in las vegas list is complete without F45 training. It's the perfect go-to for a highly effective workout – wherever you are in the world! 
The brand's well-known combination of circuit and HIIT workouts hone in on everyday movement, so all fitness levels are welcome to join these functional training classes. Expect 45-minutes of fat burning and muscle building – the time will fly by, and you'll leave feeling accomplished… and sweaty.
3. The Ride
Website: www.theridecycling.com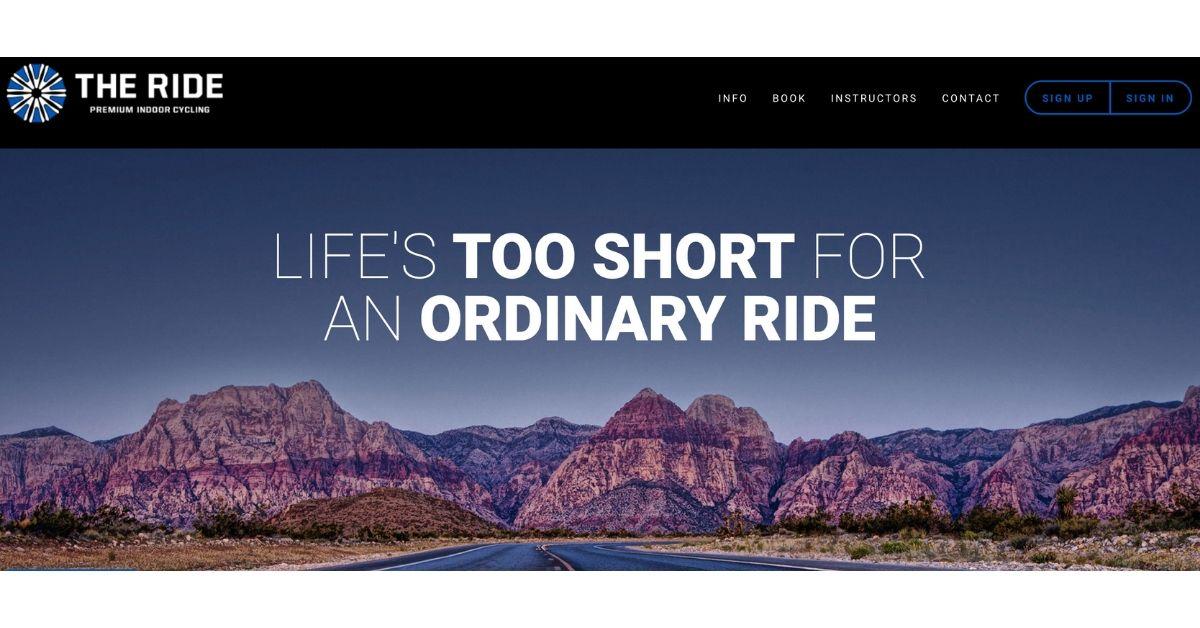 Cycling classes at this studio scream "Vegas". Like any Las Vegas show, each class is unique. You're part of the cast, riding to the beat and burning calories the whole time. The studio boasts classes are the Vegas party, without the hangover. The ride delivers a premium fitness experience with the best service and high-quality amenities.
Classes are high intensity with low impact. Expect an exhilarating workout focused on improving your fitness level well-being. A dynamic instructor teaches every class, they'll lead you through a rhythm-based workout that'll transform your mind and your body. 
4. Barre3
Website: www.barre3.com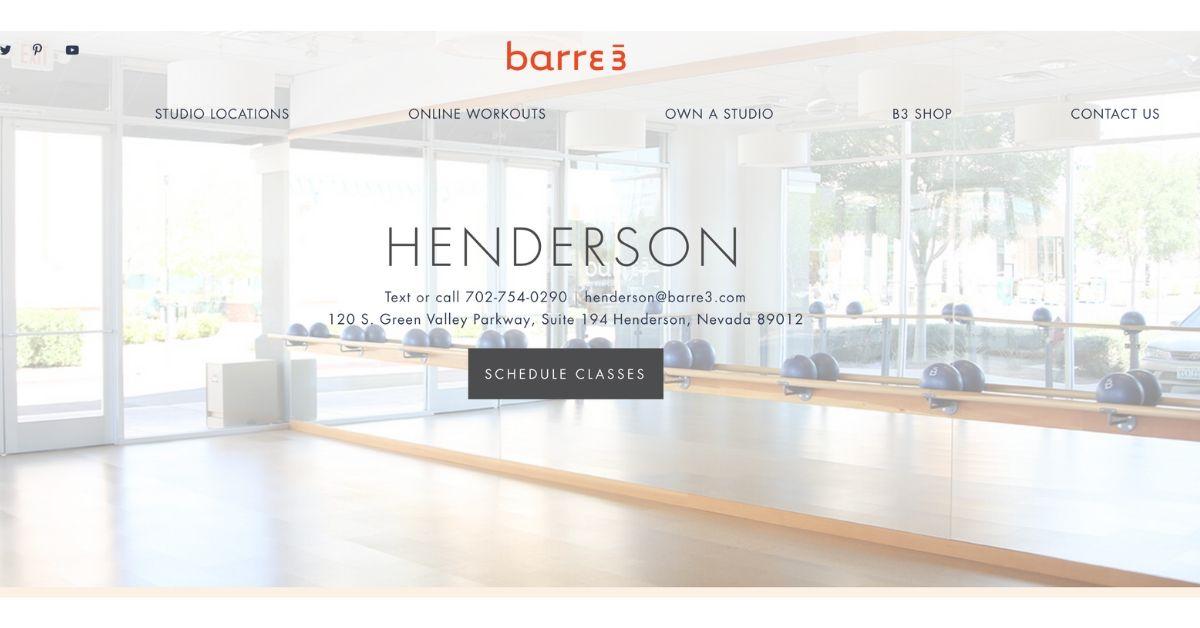 Barre3 combines yoga, pilates, ballet, and barre. Strengthen, lengthen, and tone your muscles in a variety of 60-minute classes. Each workout follows a carefully planned sequence for speedy, body shaping results and long term posture benefits.
All fitness levels are welcome, as classes are specially designed to make everyone feel welcome and have a great workout. The studio also has busy parents covered – purchase access to the Playroom for children under 18 and enjoy your workout, knowing the kids are having fun too. 
5. The Refuge Climbing and Fitness
Website: www.climbrefuge.com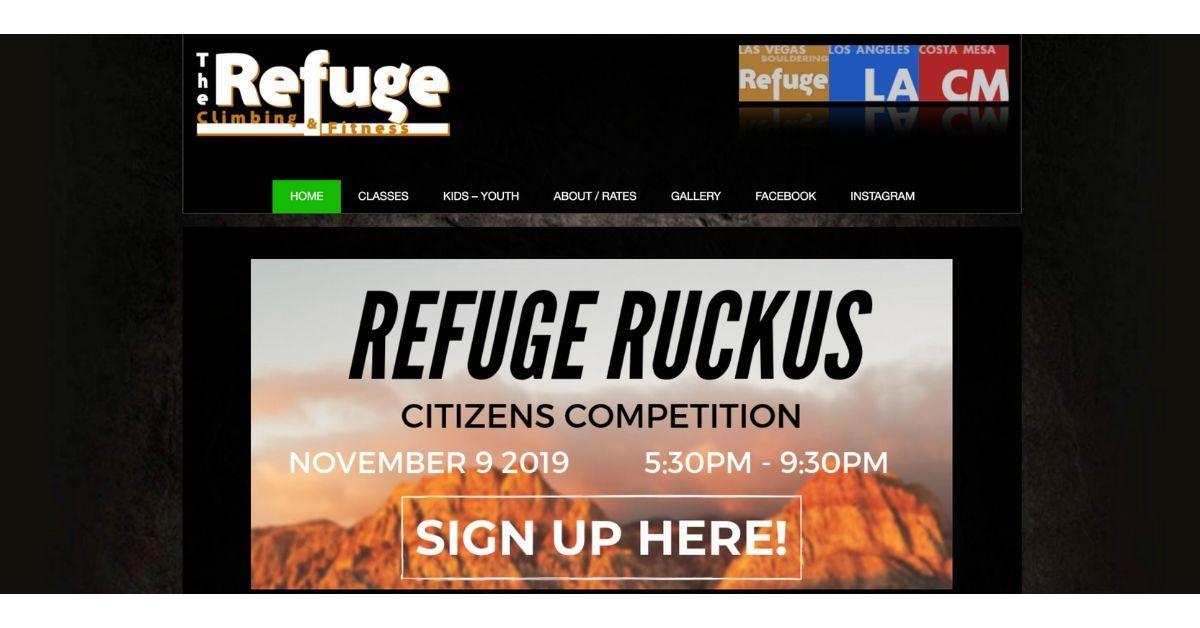 Perhaps you're already a seasoned climber looking to brush up on your skills. Or maybe you're looking for a different kind of workout. Either way – climbing/bouldering won't disappoint!
It's a fun activity, especially if you can persuade some friends to join you, and your upper body will get put through the paces.
The Refuge boasts 11,000 sq — Ft. of climbing wall with three auto-belay rope lines. Book an introductory session if you're new to climbing, and an instructor will show you the ropes. Get warmed up at the fitness area that's kitted out with weights, kettlebells, and cardio equipment. 
6. Body in Mind Pilates Studio & Fitness Boutique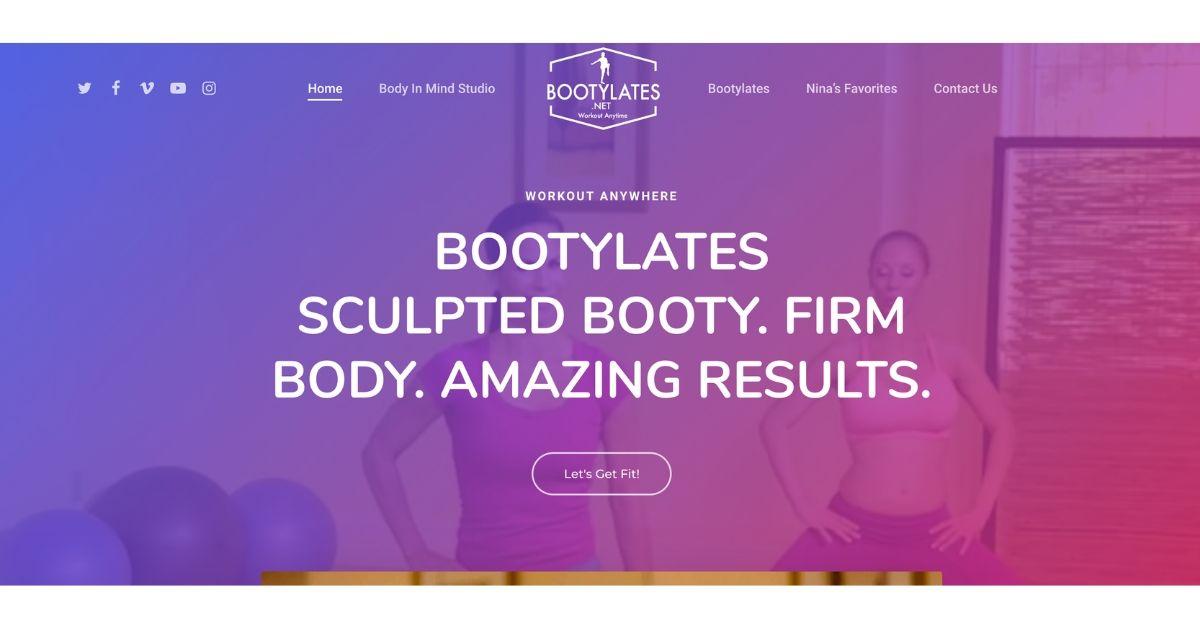 Website: www.pilatesvegas.net
Founded in 1998 by Nina Waldman, Las Vegas Personal Trainer and Bootylates Creator – expect a personalized touch to the member experience at this studio.
Body in Mind offers a range of fun classes for all ages and fitness levels. There are classes for kids, seniors, and even mothers to be. The studio's signature Bootylates program has helped hundreds of people reach their fitness goals, be it weight loss, sculpting, or toning. 
Get access to a variety of workouts and nutrition plans when you sign up. 
7. Tru Fusion Blue Diamond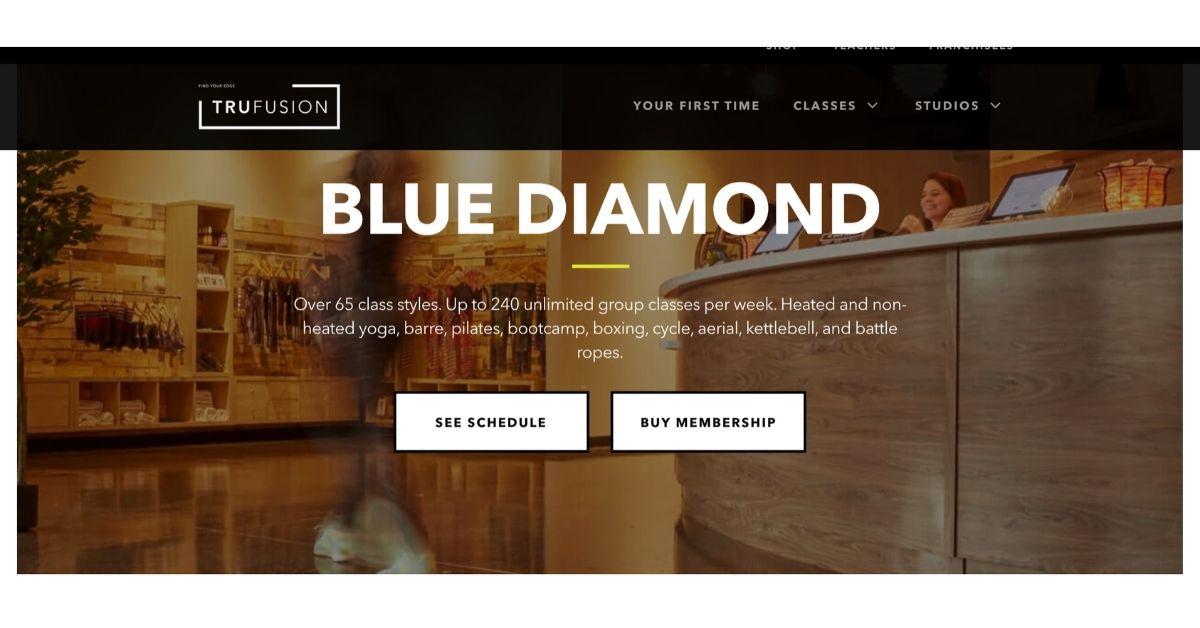 Website: www.trufusion.com
This studio is a go-to if you love a variety with your workouts. With over 65 class styles and up to 240 unlimited group classes a week, there's something to meet all of your fitness needs.
Class options are vast. Choose from Boxing, Barre, Bootcamp, Pilates/Hot Pilates, Cycling, Kettlebell, TRX, and Battle Ropes.
Class timings are also varied, so there's always time to squeeze something in, like the Battle Rope Express Class:
Expect 45-second intervals with 15-second rests in this fast and intense class. It's the perfect way to combine core training with cardio and upper-body power. And – all in just 30 minutes.
The Customer
Engagement Playbook
for Your Fitness
Business
Discover more
Freshen up after class with the luxe products in the locker rooms and head to the health bar to refuel. 
8. Power Hour 360
Website: www.powerhour360.com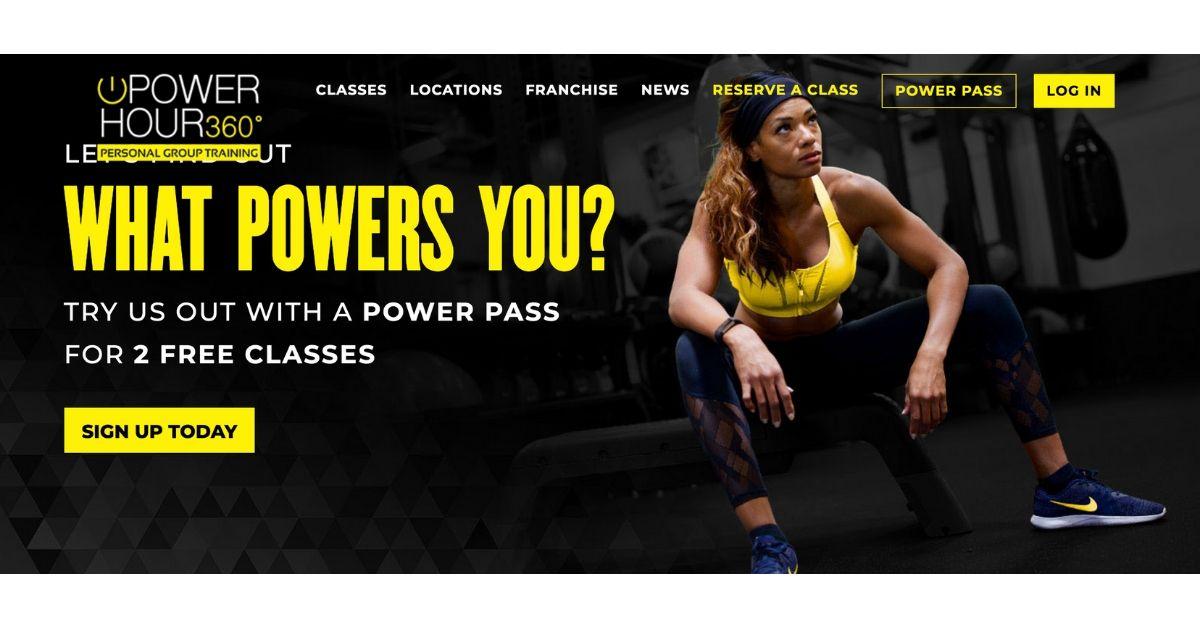 Power Hour 360 combines 30-minutes of strength training and 30-minutes of cardio to deliver an extreme full-body workout.
At the studio's signature class, Power Hour, expect a full hour of intense group training. The class includes a combination of cardio and floor workout that delivers an efficient and effective full-body workout. 
If you're feeling motivated, opt for Power Surge and double up on the signature class. Yep, that's right -two hours of intense training. Feel the burn for days after the session. 
Choose from two additional focused class options; Power Boxing or Power Circuit. 
9. Core Studios
Website: www.mycorestudios.com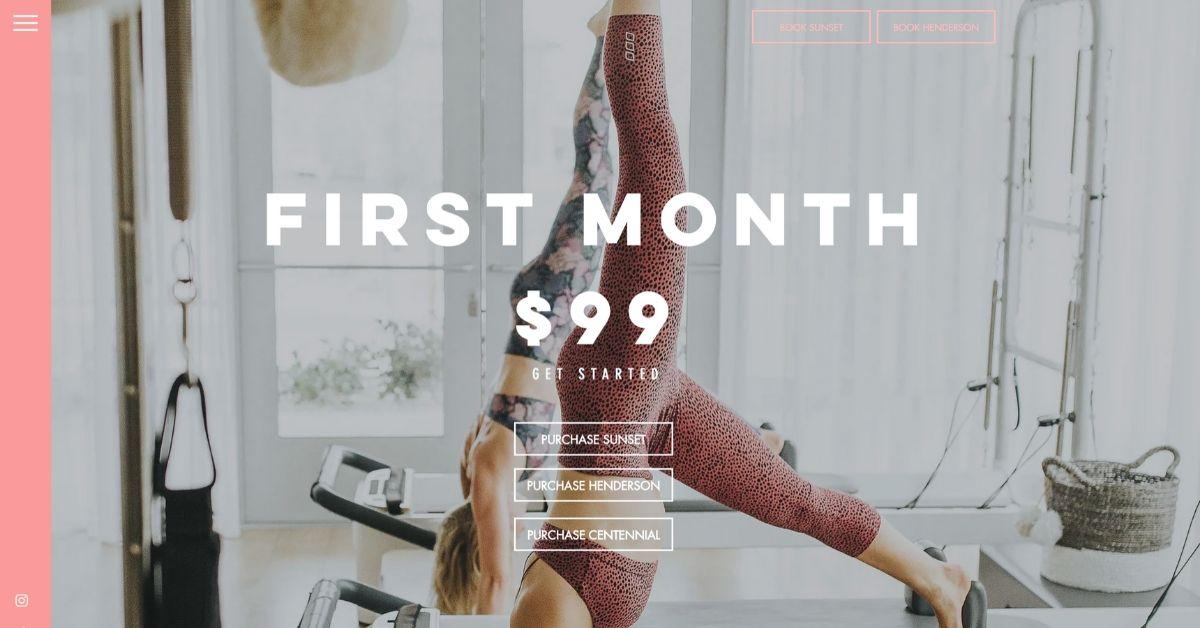 Core Studios offers Reformer Pilates and Cadillac classes.  
Expect 55-minutes of muscle shaking, resistance training that'll get your heart pumping. Traditional exercises combine with pulses, twists, and planks to help lengthen strengthen and tone your body. 
Fun and unique, the full-body workout is completed with the resistance of weighted springs, requiring consistent core engagement – for 55-minute straight. 
No two classes are ever the same, so you'll always be kept on your toes. 
10. SIL Fitness
Website: www.silfitnessstudio.com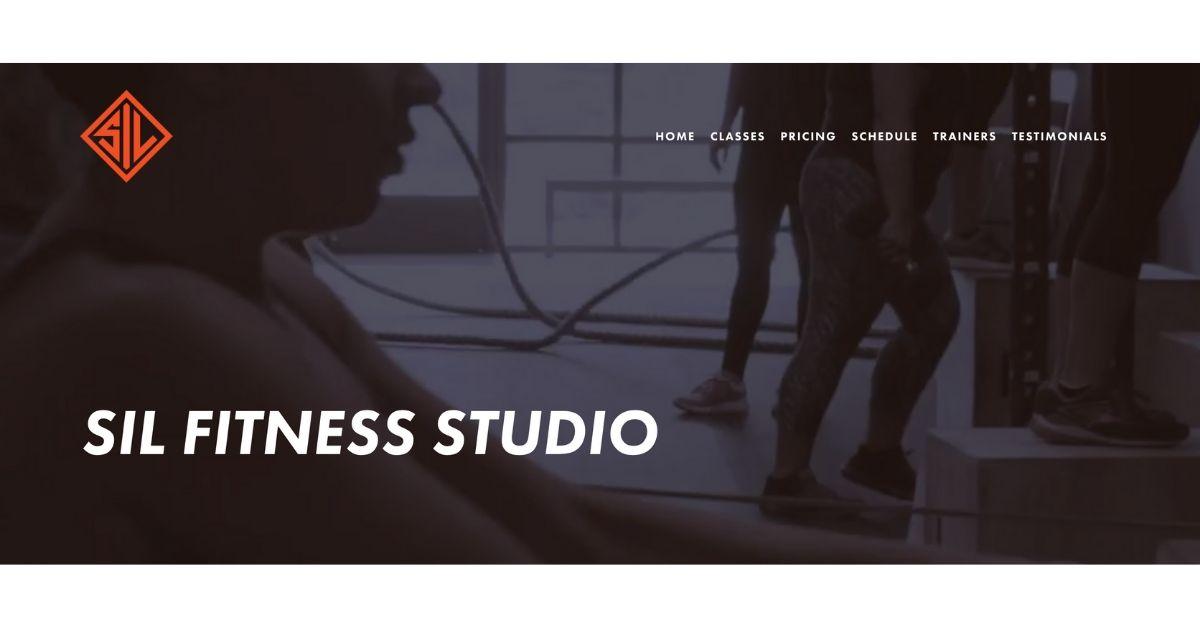 Stretch outside your comfort zone in a small group setting at SIL Fitness. Group classes focus on bodyweight movements and functional training, as you follow a carefully planned circuit. 
Choose from a range of progressive, fun, and challenging classes that are suited to all fitness levels. 
Classes range from 45-60 minutes, and options include cardio workouts, yoga, weight and balls (not for the faint-hearted!), and mediation with stretching. 
11. FSY Fitness
Website: www.fsyfitness.com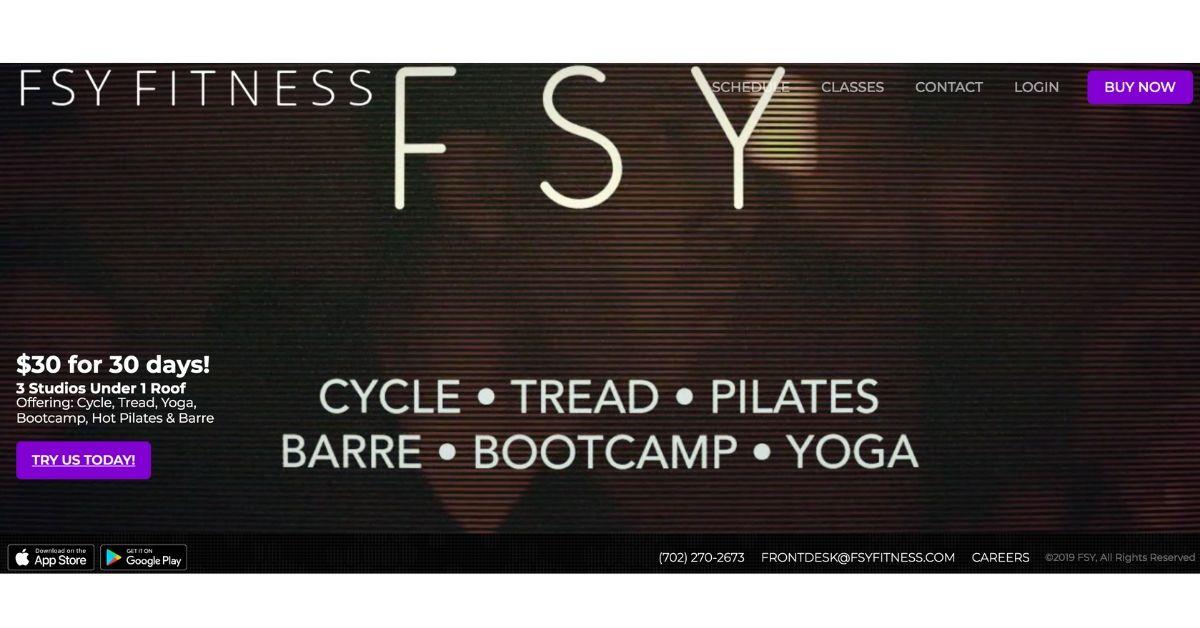 Let FSY Fitness challenge your mind and body with its range of grueling yet fun workouts. 
Choose from a range of classes, including Cycling, Barre, Bootcamp, Pilates, and Tread.
Tread is set in a dimly-lit room to high-energy beats. Expect a combination of strength training and muscle toning exercises with 3-10 minute intervals. The studio's Barefoot Bootcamp fuses hot pilates with kettlebells to improve mobility and build strength. It's a high-intensity workout that you've not seen before! 
Hot Barre welcomes members of all fitness levels – no previous experience is required. Work on forming long, lean, toned muscles, and improve flexibility with various bodyweight drills and mobility movements.
12. CycleBar
Website: www.cyclebar.com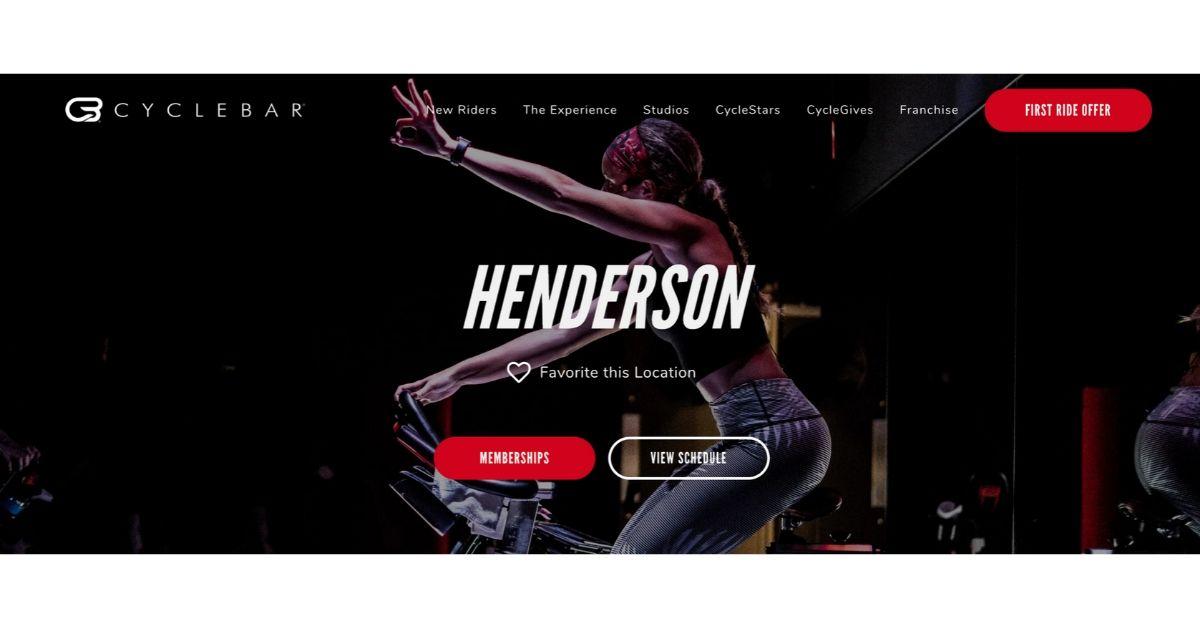 If you're trying out CycleBar – forget everything you know from your average spin class. Expect a heart-pumping party, with each ride led by an elite instructor with their own style. No two rides will be the same, with different music, intensity, and the overall vibe of the workout, always keeping you motivated to push further. 
The studio features amphitheater seating and high-performance custom bikes. Expect concert quality sound from the tailored playlists as you ride to the beat. Each bike comes with built-in performance tracking features so that you can view your RPM, watts, class rank, and calories burned. 
13. Omalza Fitness 
Website: www.omalzafitness.com
This gym comes with a unique focus on technique and a professional team. All of the trainers are active professionals in their areas of fitness expertise. At this strength and conditioning fitness gym, you'll be taken through cutting edge, fat-burning, muscle-building sessions by certified personal trainers with expert experience. 
See fast results, learn the newest techniques, and track your body fat percentage to avoid plateau with the gyms InBody machine. Classes include Bulgarian Bag, TRX, BootyPump, BodyPlylo, Deadlifts, Kettlebells, Boxing/Kickboxing, and Weightlifting.
There's a class to help you reach any of your fitness goals.
The Customer
Engagement Playbook
for Your Fitness
Business
Customer engagement is the way in which a brand
connects with its customers on a deeper level than a
simple business and consumer relationship.
Discover more