We've curated some of the best studios in L.A, Toronto, Chicago and New York. This time, we've scoured every zone in the city to bring you the best gyms in London.
From HIIT and dance to barre and spin; the fitness scene in London is booming at the minute. The rise of boutique fitness and popularity of health and wellness means more and more people are choosing to try a variety of different classes to mix up their exercise routine.
Each of these fitness classes has it's own appeal and advantages. So whether its high-intensity interval training, muscle mass, or cardio strength you're after: there's plenty of options and something for everyone.
Get your legs going at a spin class, pack a punch with some boxing, and get your heart pumping at one of these boutique gyms. These are the best gyms in London:
1. 1Rebel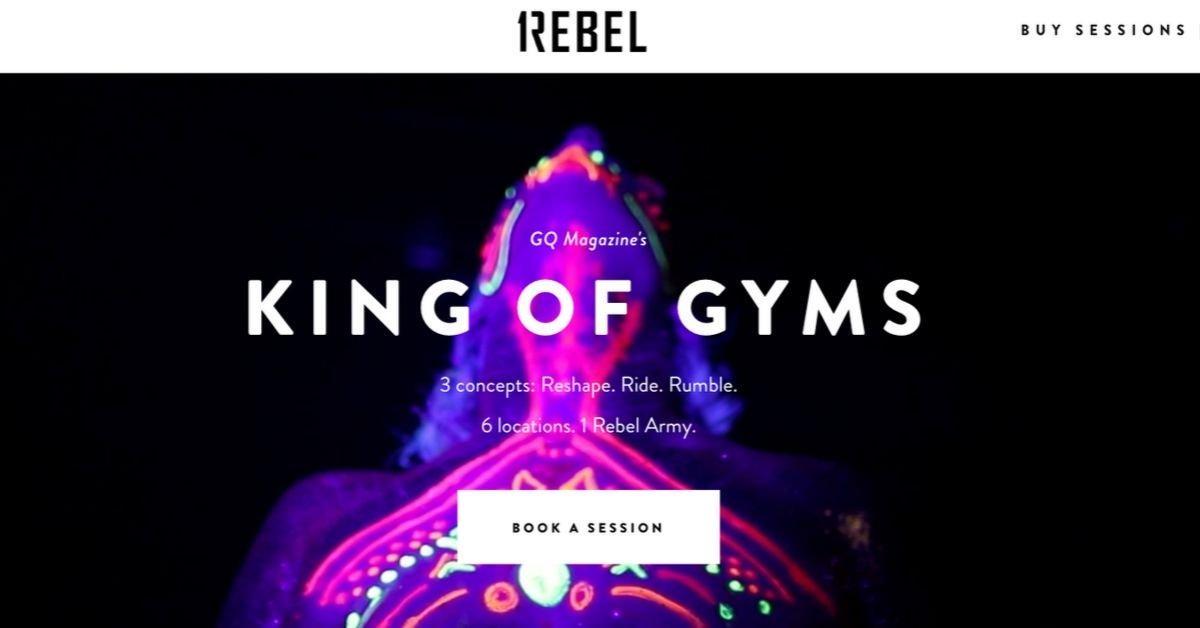 Where: St Mary Axe, Broadgate Circle, South Bank, Victoria, Angel, Bayswater
Bright lights, dark rooms, and multi-tiered flooring make 1Rebel's studios look more like nightclubs than gyms. 
Ride, as you may have guessed, is a spin class – but not as you know it. You'll find coaches take center stage on a podium, riding to their own curated playlist. Set to pumping music, be prepared for an intense 45 minutes of spin, with a short hand weight session to sculpt the upper body. 
If you're a fan of interval training, 1Rebels Reshape is not to be missed. Expect quickfire rounds of high-powered treadmill sessions in between dynamic weight sequences.
Experience boxing like never before at Rumble; a hard-hitting session with killer combos interspersed with strength and conditioning bodyweight drills specific to boxing. 
Price: Book a trial through ClassPass, or get your first single class for £12 when you book online.
2. F45 Training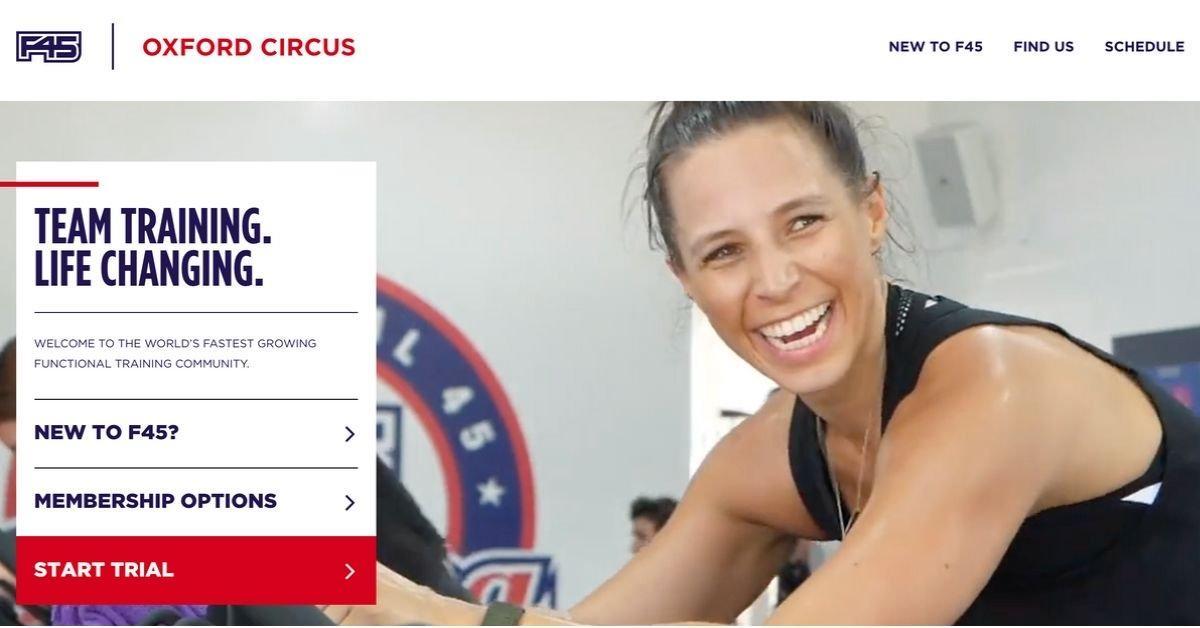 Where: With over 20 F45 training studios in London, take a class at Oxford Circus, Ealing, Tooting, and anywhere in between. 
Is any list of top studios in any city complete without F45? The world's fastest-growing functional training community is taking London by storm. The brand's signature mix of circuit and HIIT style workouts focus on everyday movement, so people of any fitness levels are welcome. The 45-minute workouts are perfect for fat burning and muscle building.
In the welcoming F-45 community, classes are full of variety and move quickly. So as long as you know where you're meant to be and what you're doing; each exercise will fly by. The workouts are designed to unify the muscle groups we use daily, helping you to move and feel stronger in all aspects of life. With a choice of over 30 different classes – get ready for heart-pumping intervals, cardio exercises, and strength training.
Price: Get started with a free week trial pass when you book online. 
3. Barrecore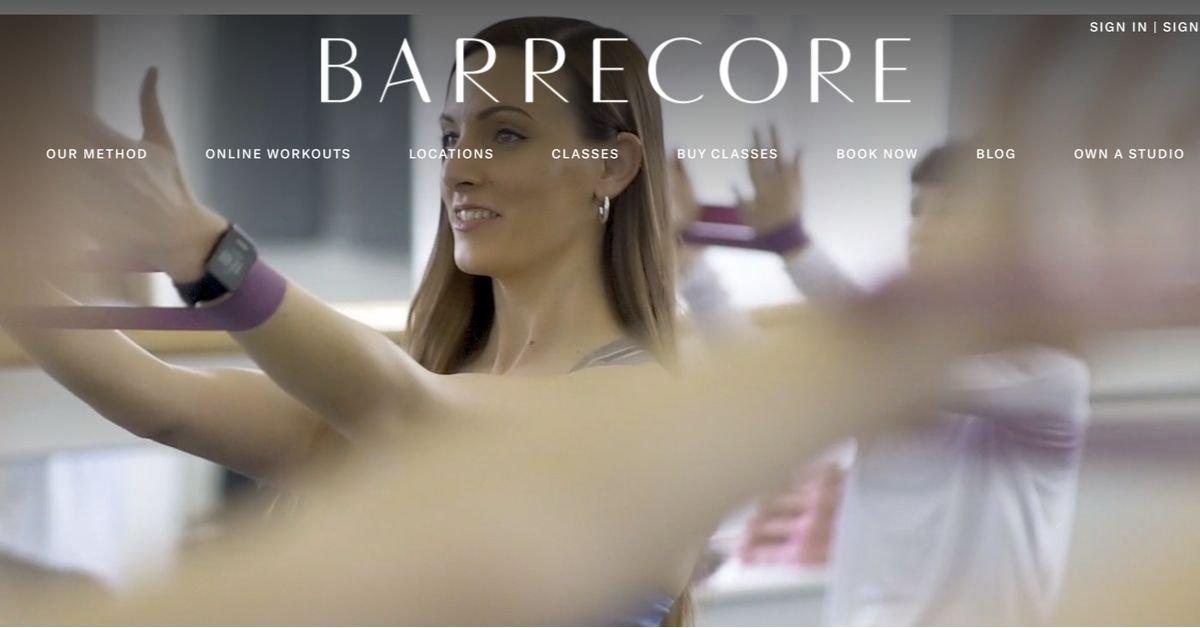 Where: Mayfair, Chelsea, Kensington, Wimbledon, Notting Hill, Wandsworth, Hampstead and Islington
Combining low impact fat-torching interval training with functional stretches; Barrecore is powerful yet graceful. 
Expect a fast-paced warm-up followed by full-body barre and floor work incorporating various props and weights. End with stretches and a final relaxation. To reap the full benefits of Barre, you need to keep your movements in class as small as possible – they should hardly be visible. You'll feel the effects much deeper in the muscles! 
Classes are structured based on expertise, with something to suit everyone. Choose from all-levels, intermediate, advanced, specialty, and one-to-one classes.
Price: Try a class from £28 when you book online. 
4. The Foundry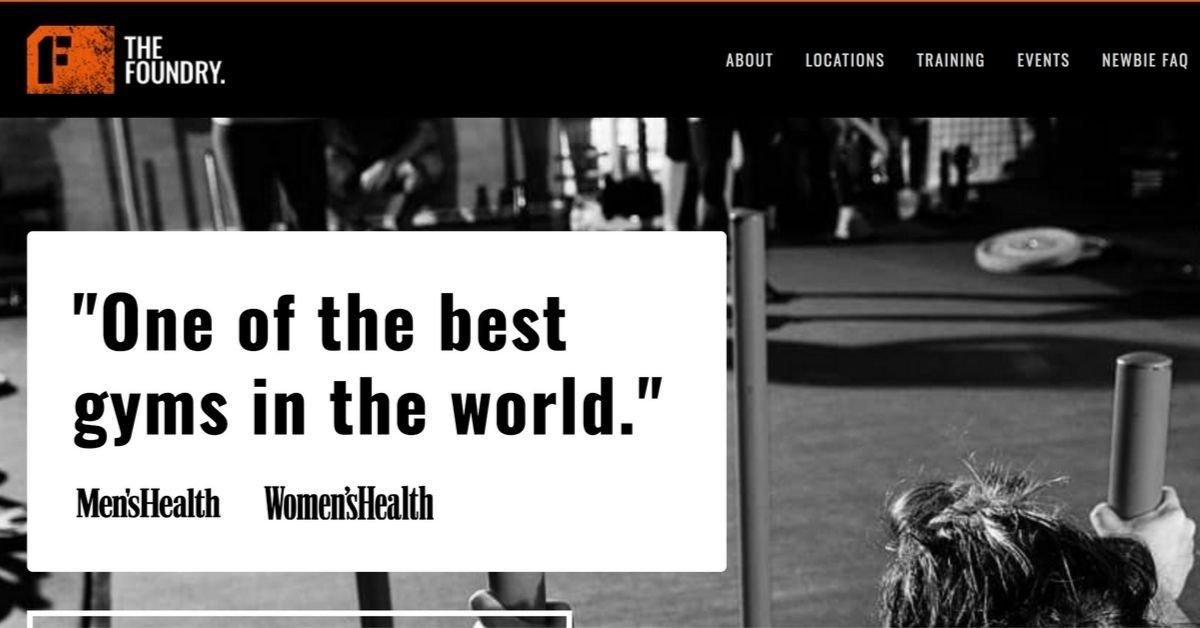 Where: Vauxhall, Old Street, Bank
The Foundry is a results-driven fitness community offering classes and semi-private personal training. 
You won't find generic fitness classes at The Foundry, but instead unique group-led coaching to target individual goals. Available at 3 London locations, choose from the classes below or opt for a semi-private personal training session, including up to 4 other members. 
Sweat at The Foundry is designed to burn fat while retaining lean muscle through a combination of HIIT and resistance exercises–but not through the typical split sprint/dumbbell. Instead, this is intense conditioning with test movements, machines, and all the old-school, rugged, practical equipment that you know and love in an incredibly cool room. 
City Strongman. Designed by Ben Gotting, this class uses all the toys seen for London's most intense fat-burning exercise on TV's "World's Strongest Man!" Think of hiking, pulling the sled, moving the prowler, and the dreaded Atlas Stones. Suitable for all ability levels, including novices who live an active but not inherently a strong man lives.
Combine is next-level group fitness, putting rivalry, collaboration and learning together. Teamwork is what pushes professional athletes – and it also makes a fun workout. This course gives you the opportunity to check yourself to see how you are stacking up against other teams and The Foundry Trainers.
Price: Pick up 3 intro classes for £30 when you book online. 
5. Sweat IT 
Where: Holborn
Sweat IT is a cardio and strength studio offering high-intensity, 50-60minute workouts. Designed to build speed, strength, and endurance, choose from 8 classes that vary daily and target specific areas. Run along to Pace and embark on a runner's paradise, check out Compound60 for a full-body workout and if you're feeling brave, opt for Guts & Glory; the 'hardest workout on the planet'.
If you're looking to build strength, tone your abs, and work up a serious sweat with some cardio, the Pillar Killer core, and abs class is for you. You'll spend half your time on the gym floor with exercises like mountain climbers, side plank dips, weighted sit-ups, and Russian twists. The other half of the session is dedicated to cardio, with treadmill and interval training. 
The Customer
Engagement Playbook
for Your Fitness
Business
Discover more
Price: Try a class for £21 if you're new, or make the most with a newbie bundle of 3 class passes for £30. 
6. Another Space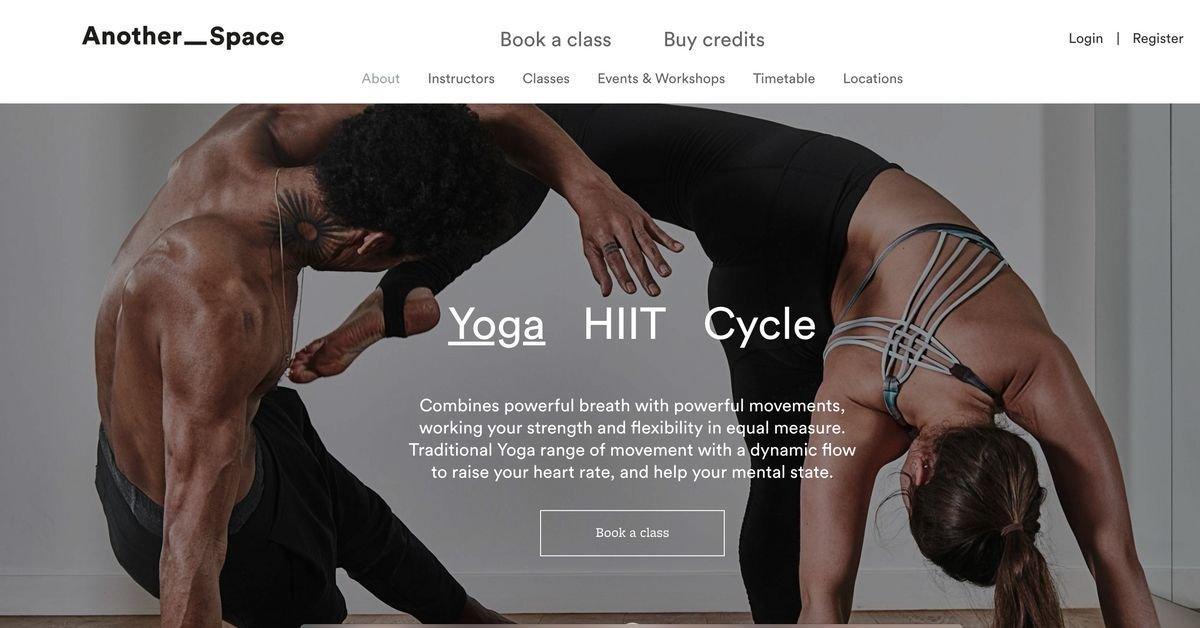 Where: Bank and Covent Garden
Swanky gym Another Space is a space like no other. Luxury interiors, motivational trainers and spacious changing rooms make for a one-of-a-kind experience.Expect a loaded timetable of 30-60 minute HIIT, yoga and spinning from this class-based studio. 
Yoga. Work on your strength and flexibility with a mixture of traditional and flow yoga to raise your heart rate and improve wellness.
HIIT. Punch to the beat in HIIT with high-energy punchbag work and toning strength exercises to fire up your metabolism. 
Cycle. Strengthen the core, tone the whole body, and feel the burn at the 'most focused cardio workout in town.'
Price: Choose from monthly subscription bundles, or purchase credits and use them as you like. Intro offer available for £35 when you book online. 
7. Core Collective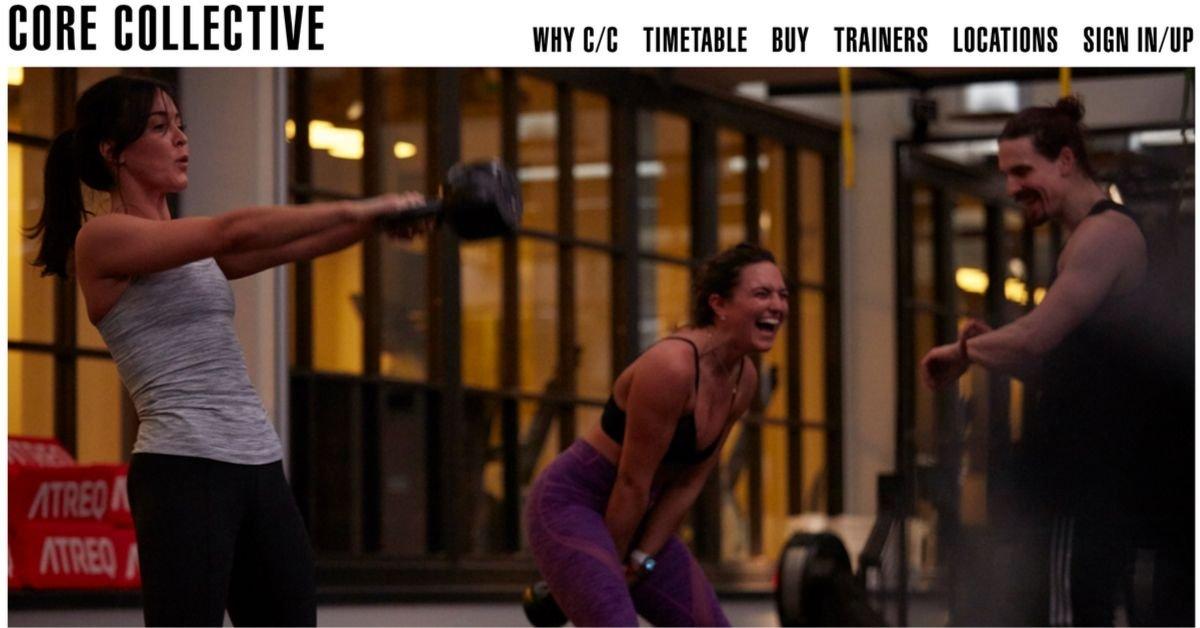 Where: Kensington, Knightsbridge, St John's Wood
Founded on the pursuit of self-improvement, not perfection, expect London's finest trainers to give you the best experience at these results-driven classes. Put your whole body to the test with a 45-minute TRX class, with long intervals to build muscular endurance and a strong core.
Get your all-round fitness fill at Lift + Row with 45 minutes of HIIT training geared towards cardio, strength, and endurance. Expect a sequence of weights and floor exercises with rowing intervals. Build muscle, burn fat, and push your resilience. Choose from a range of other classes, including Spin, Mat Pilates, Stretch & Mobility, and Circuits for sweat, strength, and full-body training. 
Price: Get a 5 class taster pack for £65 when you book online or check out the membership packages. 
8. The Engine Room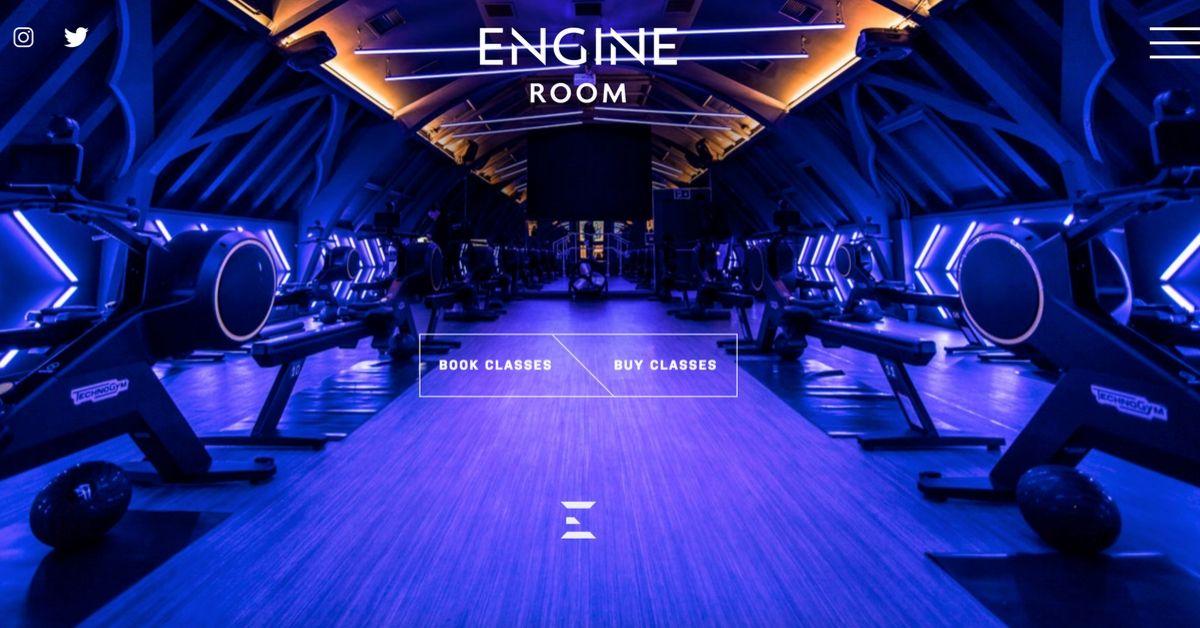 Where: Regent's Park
Located in a converted church, London's first fully-integrated boutique rowing studio is engineered to deliver results.
Get ready for blue strobe lighting, high-tech trackers, and thudding music. Workouts promise to have you using 85% of your body's muscles across 9 major muscle groups and burning up to 1000 calories per class. Expect high-intensity intervals on the rower combined with strength exercises on the floor. 
The programming at Engine Room carefully alternates muscle focus to make sure you get a balanced workout and proper recovery time between classes.
Choose from a range of class pack bundles. Pick up the intro offer of 2 classes for £21 when you book online. 
9. The Refinery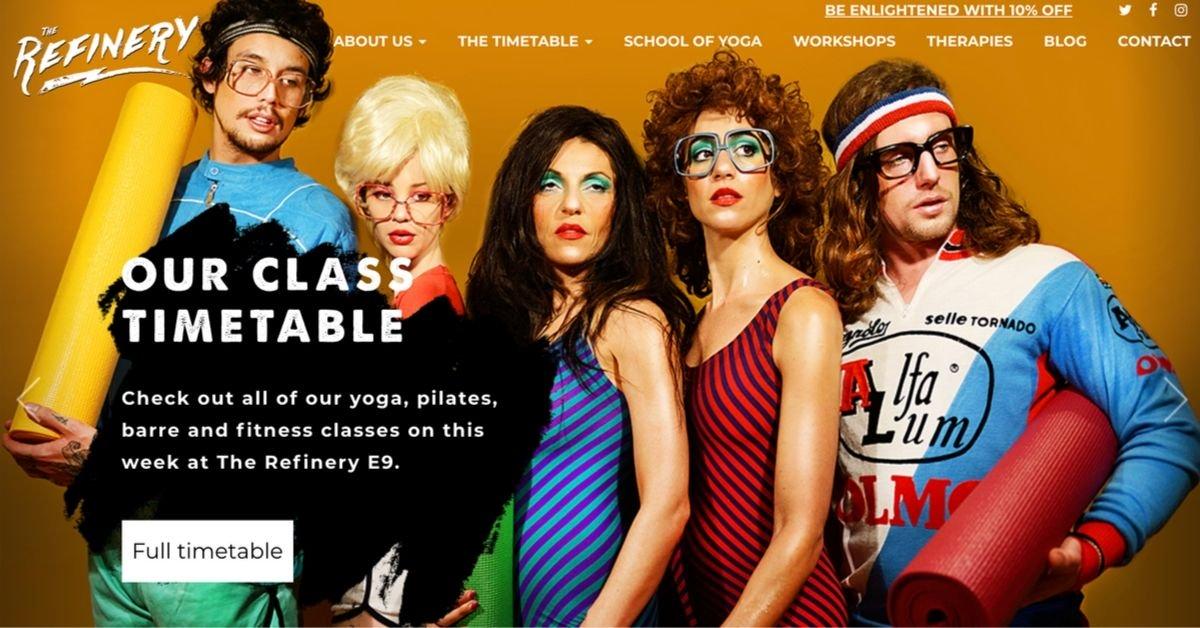 Where: Hackney
Founded on the belief that health, wellbeing, and exercise is for everybody, The Refinery is a welcoming environment offering Yoga, Bar Pilates, Meditation, and a range of gym classes.
Check out RUSH if you're a fancy a HIIT workout; the perfect mix of short-burst exercise at maximum speed. With a range of weights, each circuit targets a different part of your body, putting every muscle to the test.
From Tabata, cardio blast, bell training, intensity, and body conditioning; enthusiastic trainers will challenge and push you to build stamina and strength. Expect resistance bands, medicine balls, and weights to take classes up a notch.
Price: Choose from a range of class memberships, or opt for a bundle of one-off class visits. Try your first class for £5 when you book online.
10. Sweat by BXR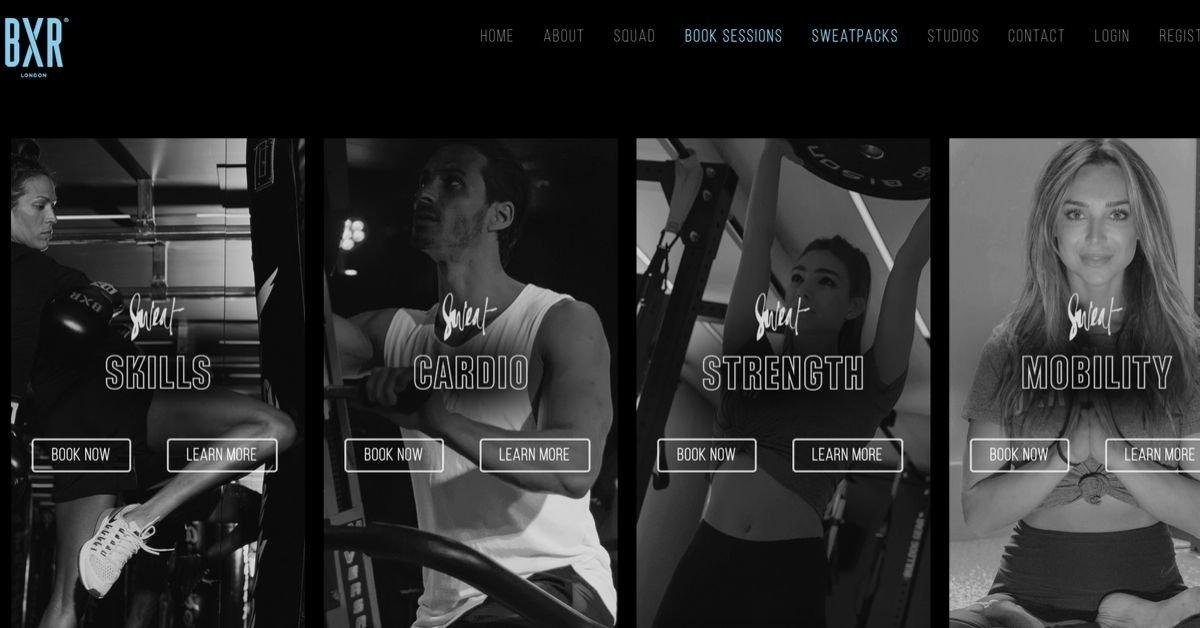 Where: Marleybone, Canary Wharf
Sweat by BXR provides a friendly, inspiring, and results-driven workout while adhering to the basic training principles of professional athletes. Train like an athlete with techniques designed by BXR's expert team.
Known for its signature Skills class, BXR has boxing at its heart. Experience high-intensity rounds of boxing, bodyweight exercise, and core drills paired with high energy music.
At the Strength & Conditioning studio, you'll find a mix of TRX suspension training, total body strength, and high-intensity body conditioning.
The Cardio studio is Europe's first-ever climb-focused group training concept. Climb to the beat for conditioning, push your endurance with the verticle mile and increase performance with the HIIT climb.
Finally, Mobility sessions focus on yoga and stretch to increase flexibility and activate and restore muscles.
Price: Choose from a range of 'sweatpacks' starting at 20 for one non-member gym class.
In Summary
Whether it's personal training, circuit training, or general exercise classes to improve your health and wellbeing; there's a niche studio in London to fulfill every fitness need right now. Fun, motivating and worth it; make the most of the incentivizing intro offers available and get down to one! 
The Customer
Engagement Playbook
for Your Fitness
Business
Customer engagement is the way in which a brand
connects with its customers on a deeper level than a
simple business and consumer relationship.
Discover more