Whatever your training goals; there's a wide range of gyms in Toronto that can help you reach them. Trendy new classes and studios are popping up all over the world as a result of the boutique fitness boom, and Toronto hasn't escaped it.
Whether its group classes at the latest boxing studio, a boot camp to get your heart rate going, or a cycling studio experience like no other – the options available from the city's exciting fitness scene are sure to rev up any workout. 
So whether you're a seasoned Toronto gym-goer changing up your fitness routine, new to the city or just passing through, each of the classes in this article offers a great workout. 
Some are new to the scene and some you'll be seeing more of as they continue to grow. But all of them are guaranteed to get your heart pumping. These are the 12 best studios in Toronto.
1. Orangetheory Fitness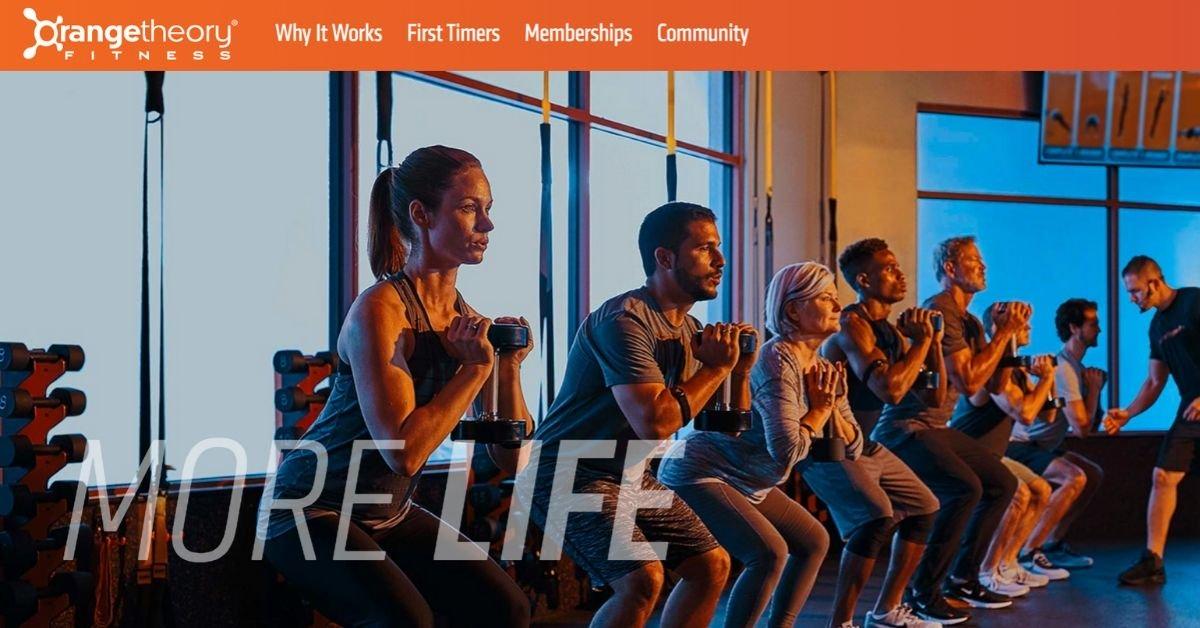 Orangetheory Fitness uses unique tech so you can get the most out of your workout. You'll wear a heart rate monitor so that the coach can tell you when to really push it. A session of 60-minutes combines cardio and weights. Classes tend to be very inclusive, and a variety of ages and abilities are welcome.
Dr. Joel French, Orangetheory's senior director of research, fitness, and wellness, explains how this makes the classes accessible to everyone: "The heart rate system allows everyone to push themselves to exactly where they need to be. You can have that elite athlete training right next to a grandmother, and they can get the same kind of workout in the same class."
Orangetheory claims that the "afterburn" of just one session will keep you burning calories for 36 hours after your workout.
Expect free weights, rowing, TRX training, and a 25-minute treadmill session. The brand now has 11 studios across Canada, with two in Toronto – one on the Danforth and one huge studio at Yonge and Eglinton.
2. F45 Training
No matter where you are in the world, you'll be able to find an F45 Training close by – the studio is the world's fastest-growing functional training community.
The brand's signature mix of circuit and HIIT style workouts focus on everyday movement, so people of any fitness levels are welcome. Born in Australia, F45 combines 3 different fitness training styles into one 45-minute class. 
Get ready for heart-pumping intervals, cardio exercises, and strength training. Think kettlebells, ladders, boxes and ropes and plenty of variety. F45 currently has over 3,000 different exercises, so the only thing you can expect to be the same in each class is the intensity.  There are currently fifteen F45 locations in Toronto, you can find your closest one here.
3. SoulCycle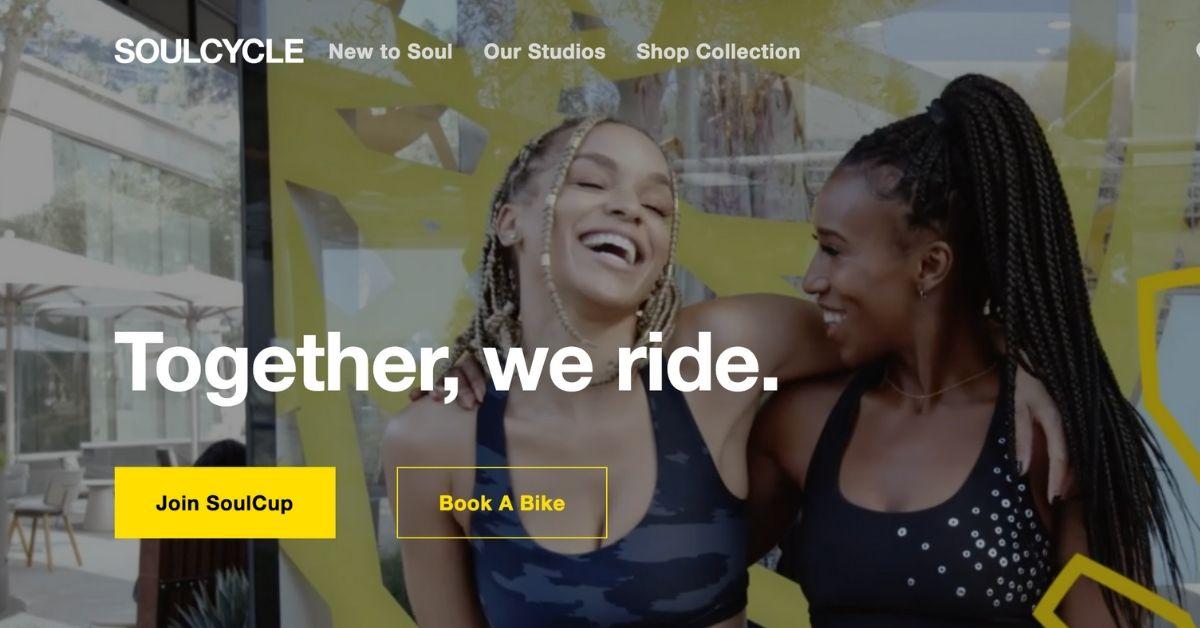 SoulCycle is a cardio workout guaranteed to get you feeling good. Founded by game-changing duo Julie Rice and Elizabeth Cutler, SoulCycle is reshaping indoor cycling. 
Think pumping music in a candlelit room – The class feels like a dance cardio party: it's dark, loud, sweaty and fun! With motivational instructors, you'll be pushing the limit to curated playlists for 45-minutes and leave feeling so motivated; you'll be ready to do it all again.
If you're already a SoulCycle fan and are tempted to try something new, check out their latest class; SoulActivate. The amazing workout features an intense 60 minutes of HIIT and strength training. Choose between two studios in Toronto, one on King Street and one in Yorkville. Check out the different studios here.
4. Misfits Studio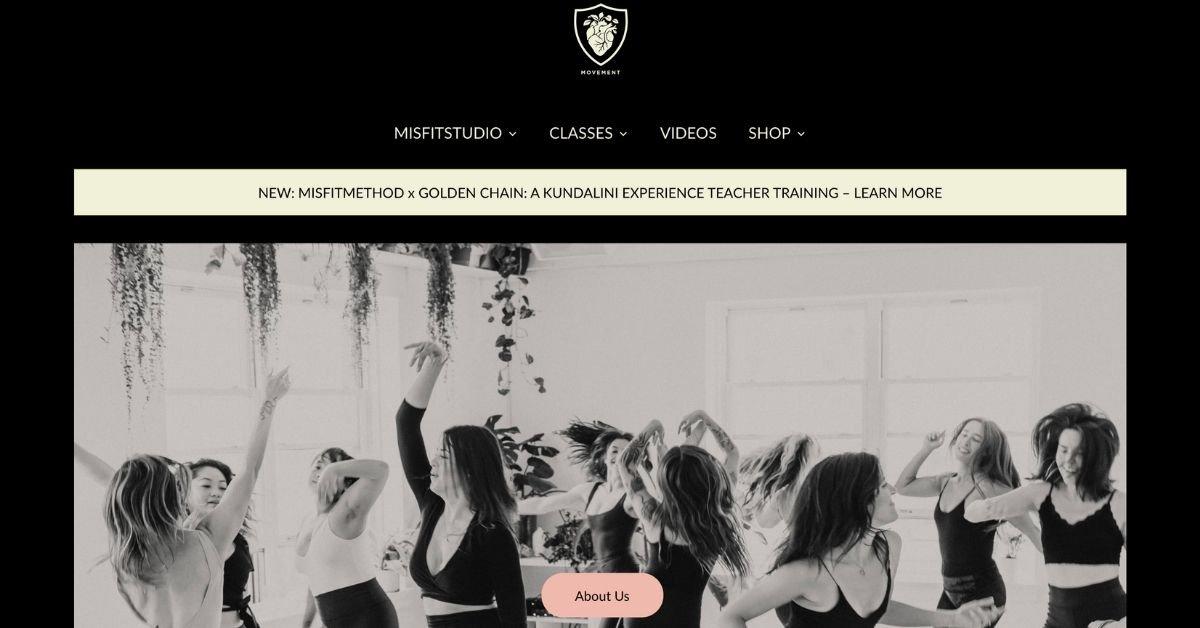 The MISFIT approach is defined as a "mind-body-soul experience" by the owner and founder Amber Joliat. The exclusive studio runs over 65 classes per week in Toronto's West End on Ossington. 
Trendy and soulful workouts combine dance, yoga, and pilates to get the most out of your body and improve fitness ability. 
For an intense workout, go for 'Get Hot' or 'Get Up' are your best options. Both classes are full-body workouts with a cardio intense focus and elements of dance.
5. Drop Boxing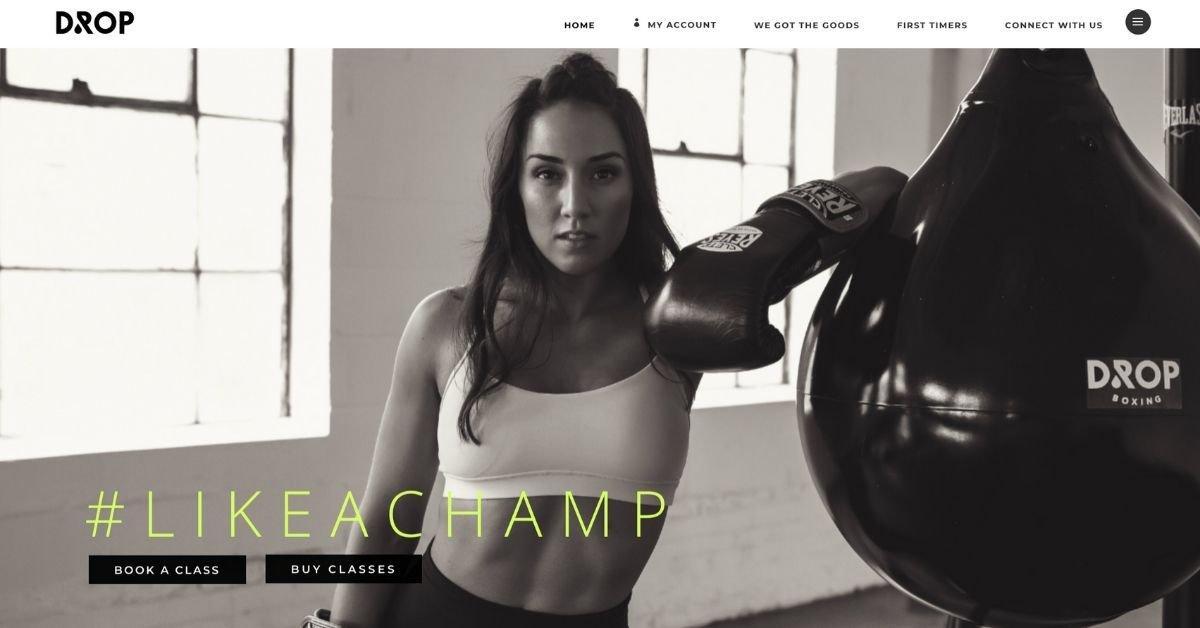 This boxing studio integrates cardio with boxing and strength training. Expect a killer 50-minute workout focused on endurance, strength and punch bags – set to a perfectly matched playlist. Opt for group classes, or go one-on-one in the studio's personal training room.
The DROP class is suitable for all boxing experience levels. Weights range from heavy to light, so you can choose which works best for you and all of the exercises can be modified to suit. Everyone is encouraged to go at their own pace, with the guidance of pro trainers. You'll be taken through the rounds of boxing, from simple 1-2 punch combos up to more challenging 6 punch combos.
6. Scullhouse Rowing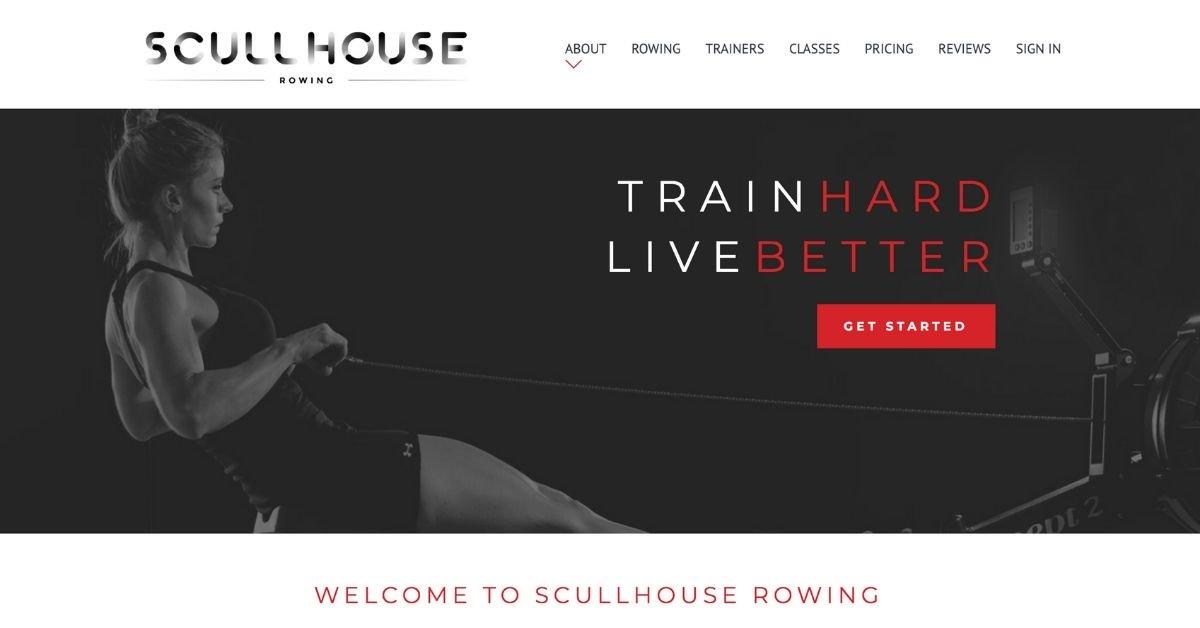 Scullhouse is one of the only dedicated rowing gyms in Toronto and welcomes all ages and fitness levels to its total body workout classes. According to the studio, rowing burns more calories per minute than running, cycling, or swimming and you'll use over 85% of the muscles in your body during class.
The Customer
Engagement Playbook
for Your Fitness
Business
Discover more
Expect 55-minutes of group rowing, with short intervals of HIIT mat training. Choose from four classes: Classic Row, Express Row for shorter intervals, Core Row for ab work and Row and Flow for a combination of rowing and yoga. 
Classes are high-energy, high-intensity, with a low impact and guaranteed to push you to new fitness levels. Row machines display your stroke and split time motivating you to push yourself further and the custom playlists, dim lights, and group energy make for a unique workout experience.
7. BOLO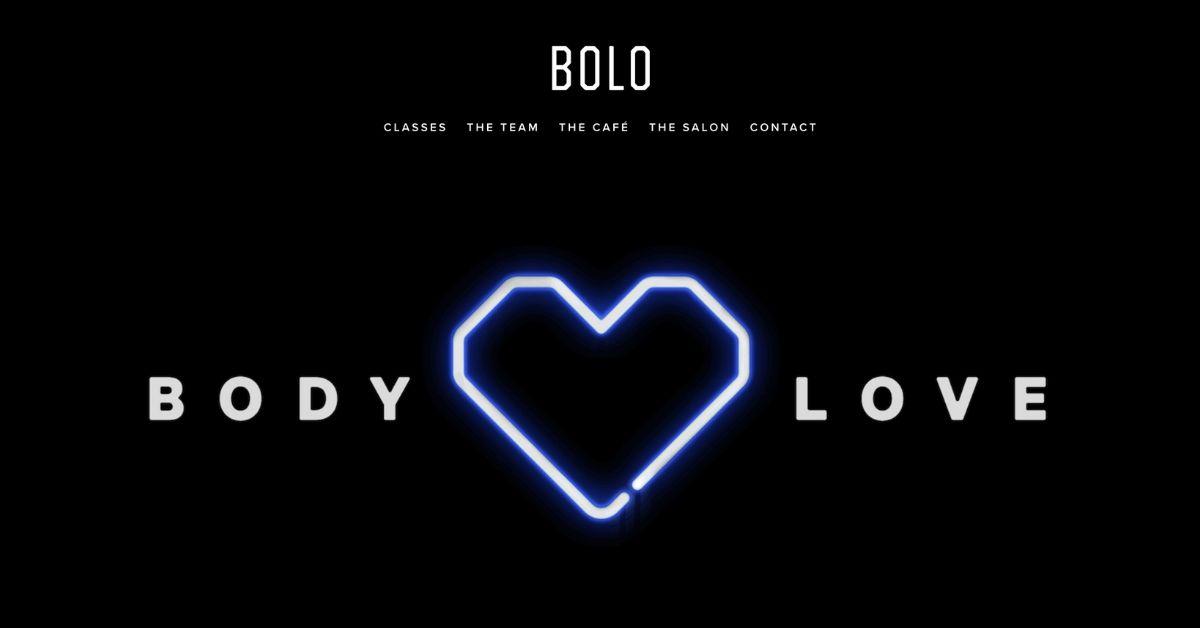 BOLO is an all-in-one boxing studio, blowout bar, and cafe. What began as a pop-up has become a permanent location and they're now one of the city's hottest workouts. 
The studio blends HIIT, core, and cardio with its main foundation: boxing. Classes vary with a range of high-intensity circuit training and yoga that incorporates boxing-inspired movements. They're suitable for all fitness levels, whether your a novice or experienced boxing pro. 
The studio's signature class 'Bolo Boxing' teaches the technical styles of boxing at a basic level – no experience required! 
8. Pure Yoga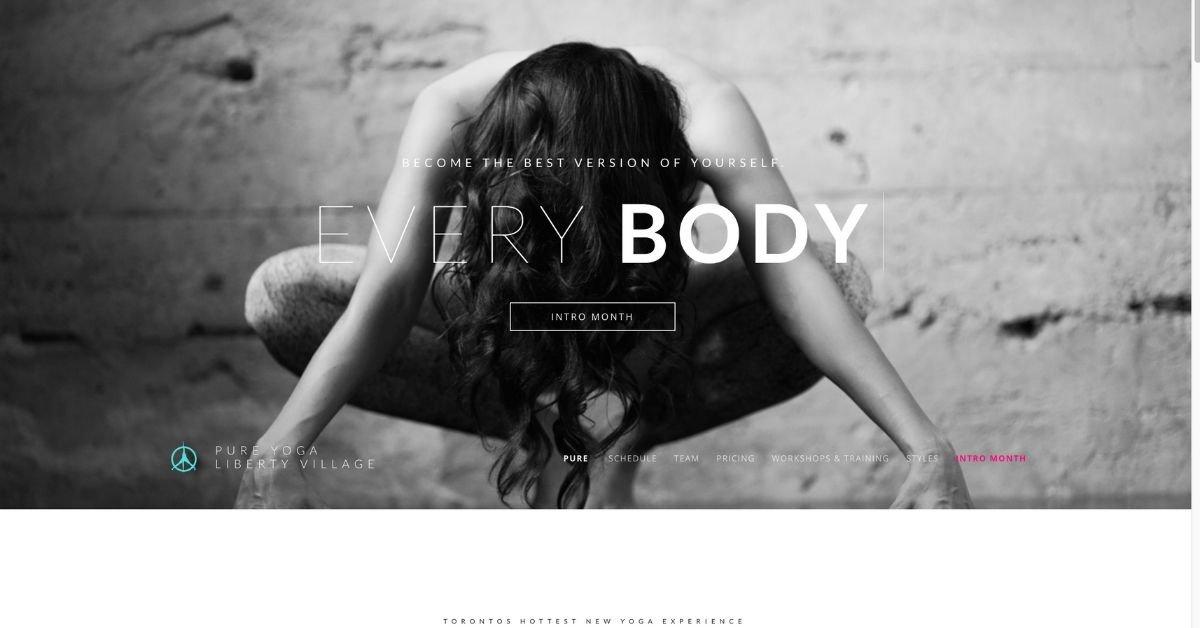 For an intense yoga workout to tone, improve strength and flexibility – look no further than Pure Yoga. Pure Yoga offers a range of Hot Yoga classes, workshops, and training. Exercising in a heated room elevates the heart rate, making the body work harder. 
The classes at Pure are popular, but you'll never find yourself in an uncomfortable packed out room. Known for its friendly vibe and top-quality teachers, expect flowing sequences with careful breakdowns of poses during your session. Guidance from instructors who are well-known in the Toronto yoga community will have you feeling relaxed and comfortable, no matter how much or little yoga experience you have. 
9. Apex Training Centre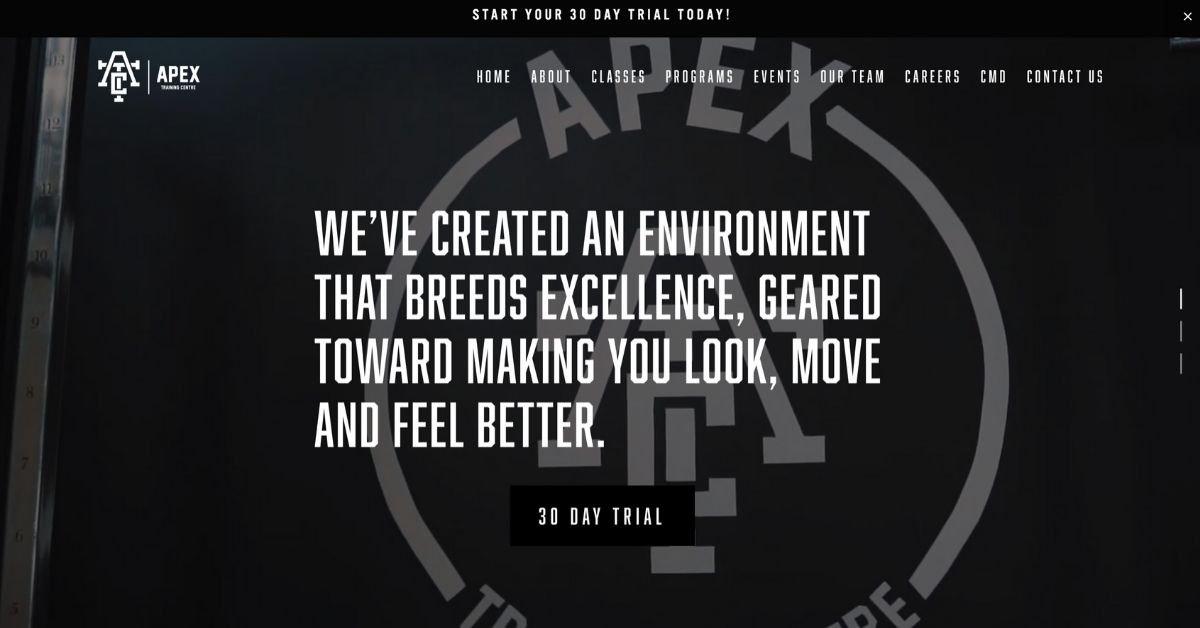 APEX Training Center is dedicated to supporting people on their fitness journeys. The studio comprises a 6,000 square foot warehouse room and includes an extensive list of high-quality equipment. 
Apex offers a range of 6 classes to choose from. With 'Group Training', expect to work with a trainer in a small group setting with a focus on strength training and functional conditioning.
The 'Apex 20/20' class is a 50-minute session, where you'll be pushed through a variety of circuit exercises. Expect 20 seconds of all-out moves followed by 20 seconds of rest. Leave dripping in sweat and feeling pumped for the rest of the day.
If you're looking for an intense challenge, check out 'Apex Strong' a 75-minute class using strongman elements to challenge members in a whole new way. Be prepared to flip tires, drag sleds and use sledgehammers as part of this tough yet rewarding workout. 
10. 6ix Cycle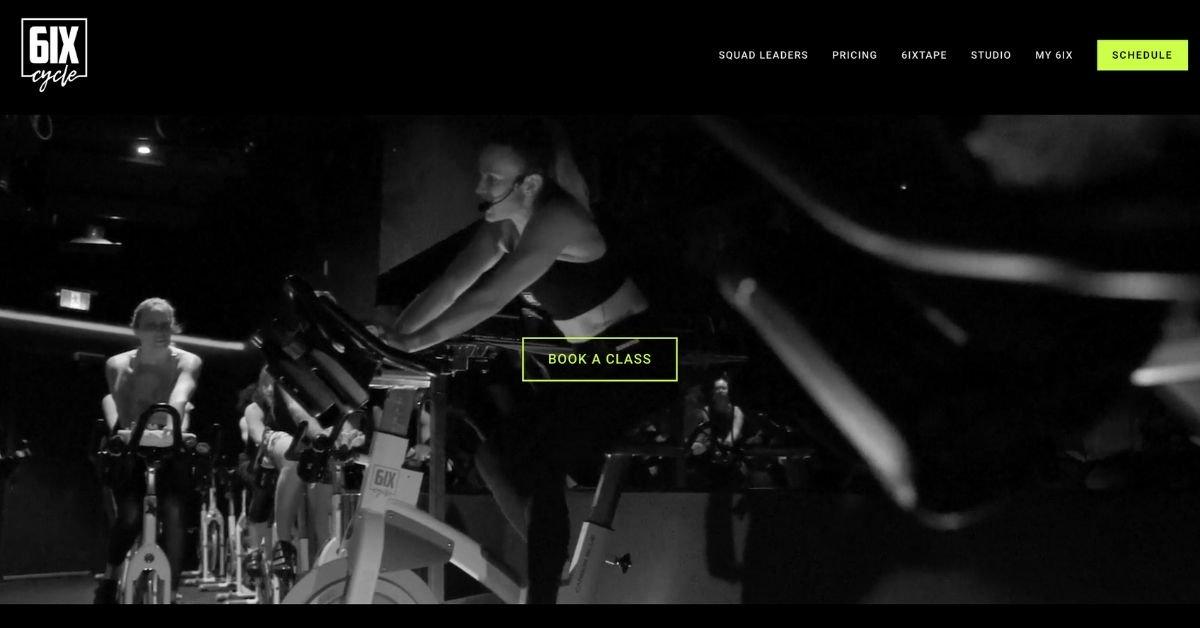 It's about more than spin classes at 6ix Cycle. The core values at this studio are built on community, vitality, passion, transformation, and strength. 
Far from your average spin class, sessions take place in a room that'll feel more like a Vegas night club.
Expect low lights, high energy, and big beats. Check out the latest playlists on the studio's website for a taste of what music to expect. 
You'll ride to the beat of the music and the energy will motivate and push you to new limits, and walk out stronger than when you walked in. 
11. One Academy Fitness
Voted Toronto's best gym, One Academy comprises a 10,000 square foot open space 
Each class is custom-designed with the most up-to-date research in Energy System Development and Strength & Conditioning techniques. 
Choose from a wide range of Strength or Conditioning classes, each tailored to target specific areas of the body or improve endurance. If you're feeling brave, check out the studio's signature 'Everest' class. Sweat through 90-minutes combining 400m to 1 km interval runs with lifts, exercises, and obstacles. The timed 3km, 5km, 7km, and 10km course options allow you to easily evaluate your progress. The class will never get easier – but you'll get stronger!
12. Academy of Lions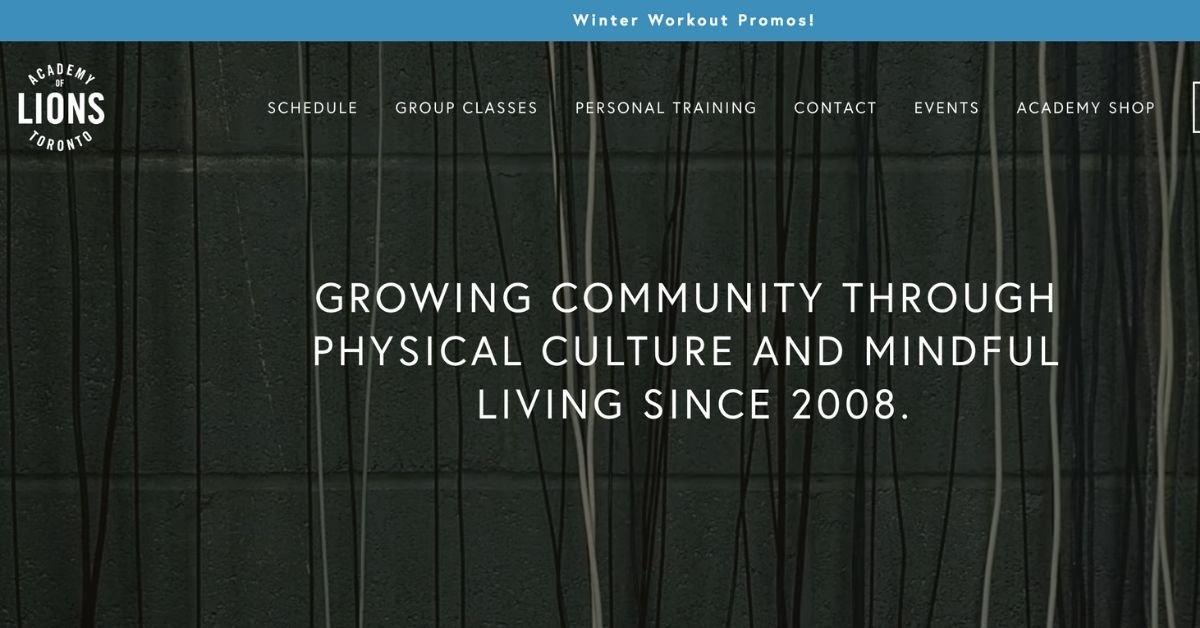 This CrossFit gym brings an 'old-school' vibe to fitness. The idea of CrossFit can be intimidating if you've never been before, but Academy of Lions keeps their approach as welcoming as possible, even offering a free class to come and try.
Expect to push your body with sprinting, gymnastics, and plyometrics with a focus on athleticism rather than fitness. With a range of activities, custom workouts are designed to mirror sporting events. Be prepared for climbing ropes, hitting hammer tires and lifting kegs. 
The Customer
Engagement Playbook
for Your Fitness
Business
Customer engagement is the way in which a brand
connects with its customers on a deeper level than a
simple business and consumer relationship.
Discover more