Sydney is home to some of the world's most enviable outdoor running routes, but the city's fitness scene doesn't stop with its exciting outdoor scenery – there are also hundreds of great fitness studios in Sydney.
From dance cardio to boxing and ballet bare, there are group fitness and one-on-one training options to suit everyone. We've previously curated some of the best gyms in numerous cities including New York, London, and LA. This time, we've put together a list to get your heart pumping in Sydney. Check out these studios for overall wellness boost, exceed your fitness goals, and meet like-minded people. 
The Shelter
Website: https://www.the-shelter.com.au/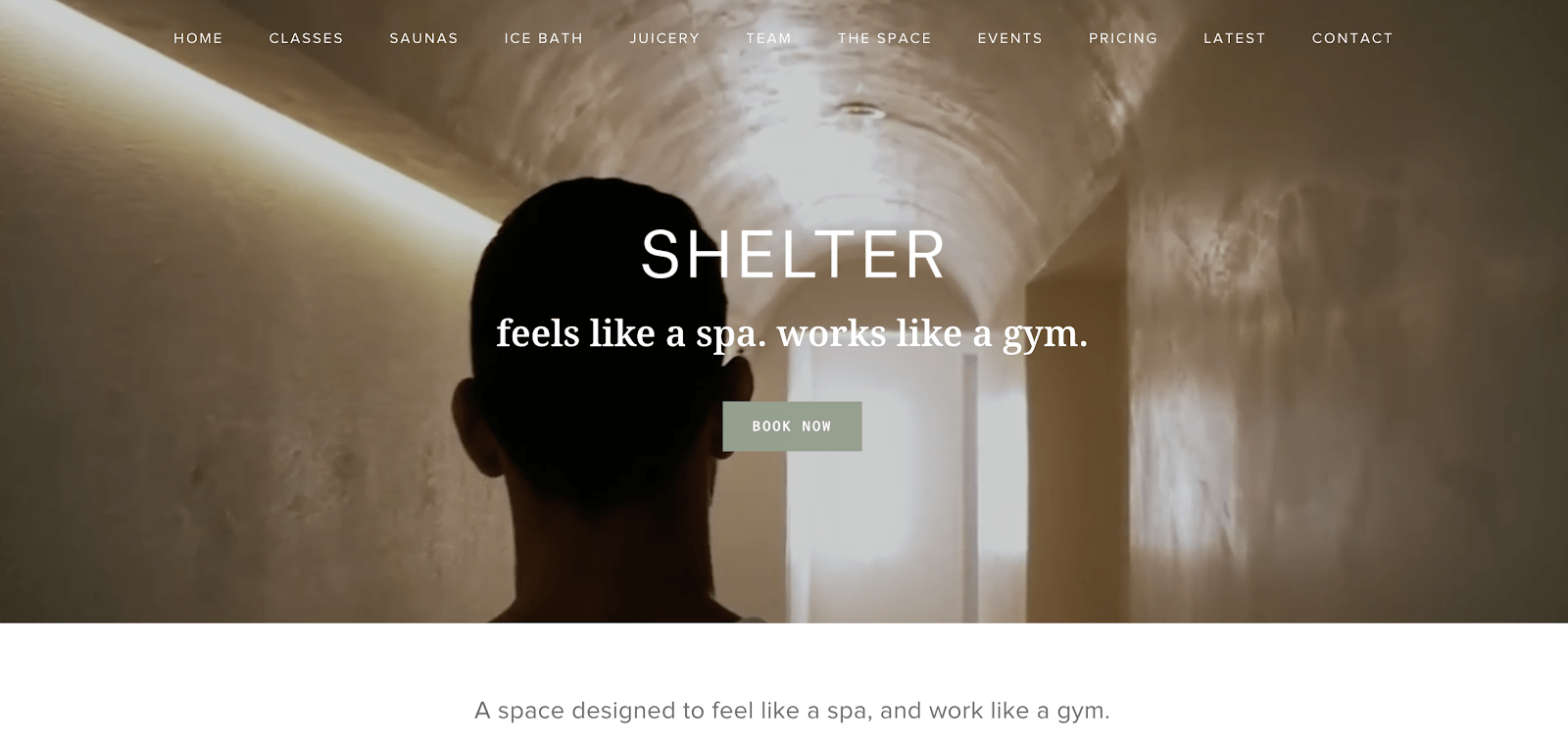 "To workout. To recover. To relax. To restore."
The Shelter combines five distinct wellness concepts under one roof with ice baths, traditional and infrared saunas, fitness classes, and a juice bar. Founder Ben Mills created the studio to be about more than exercise, with the vision of creating a one-stop-shop for health and wellness.

Choose from four classes, depending on your fitness goals. Get your cardio fix with 45-minutes of high-intensity indoor cycling set to pumping music at Ride. Throw some punches at Box; a low impact, high-intensity conditioning class split between boxing bags and floor work. For strengthening and toning, there's Sculpt, with a focus on body conditioning and pilates. Like Box and Ride, Sculpt is driven by rhythm and music. Work on your glutes and core with a combination of resistance bands, and light weights. Punch and Pedal is the studio's latest class, where you'll split between a bike and aqua punching bags for 45-minutes. 
12RND
Website: https://12rnd.com.au/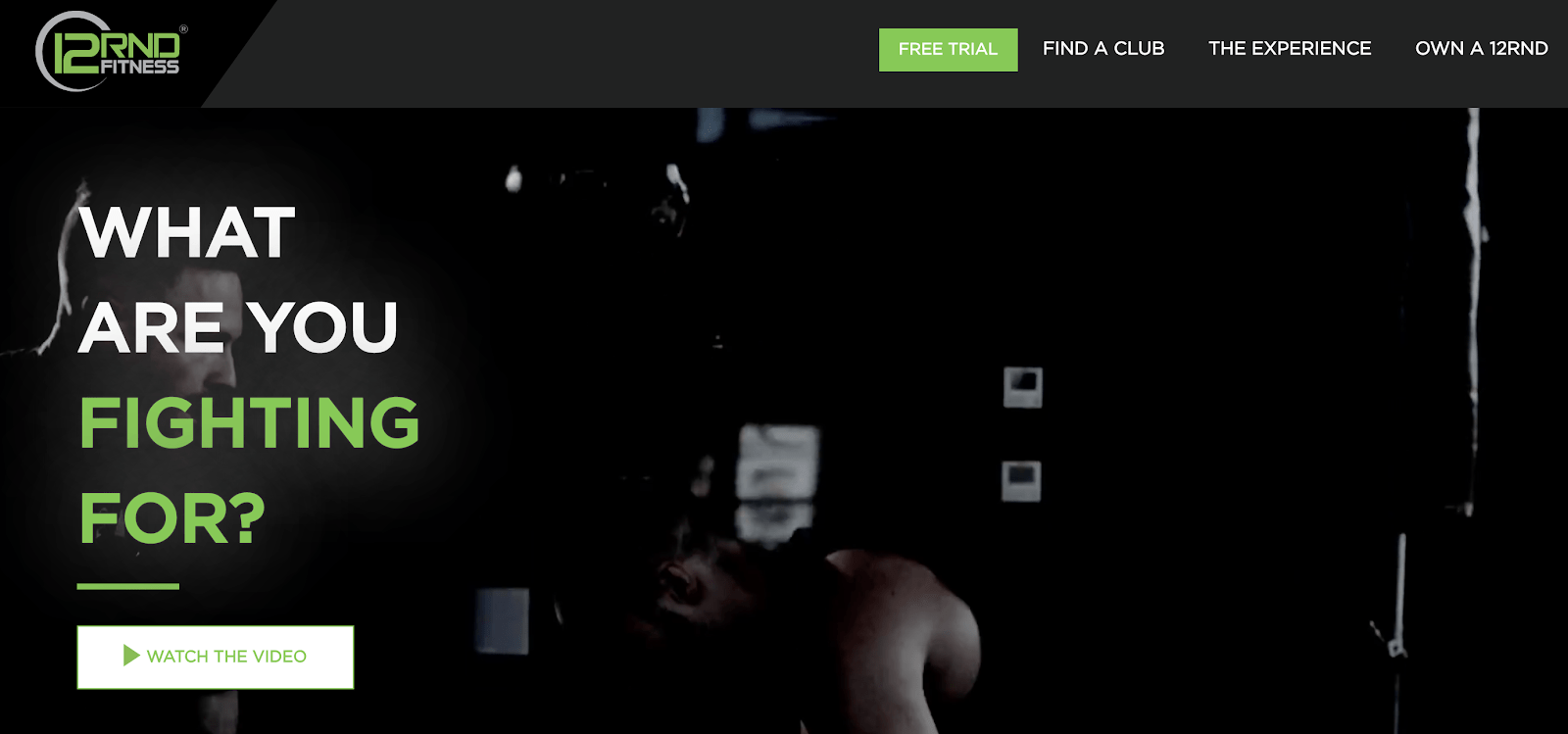 The circuits at 12RND replicate the physical demands of a 12 round championship, so you can train like a pro boxer – without having to be one. Each workout is 45-minutes, with twelve 3-minute rounds and 30 seconds rest in between.

Workouts are designed to deliver a functional and varied strength training program, with sports-specific cycles guaranteed to get you in fighting shape. 
You won't know a class timetable that operates like 12RND. Turn up ready to work out – and join the circuit based class any time you like. The gym uses a traffic light system to let you know what stage the workout is at:
Green light – a new round is starting
Amber light – 30 seconds left
Red light – rest
You can burn up to 750 calories during a 12RND workout, so expect to leave covered in sweat! Workouts are fun, fast and extremely varied to keep to you engaged and motivated throughout. 
Fit1
Website: http://fit1.com.au/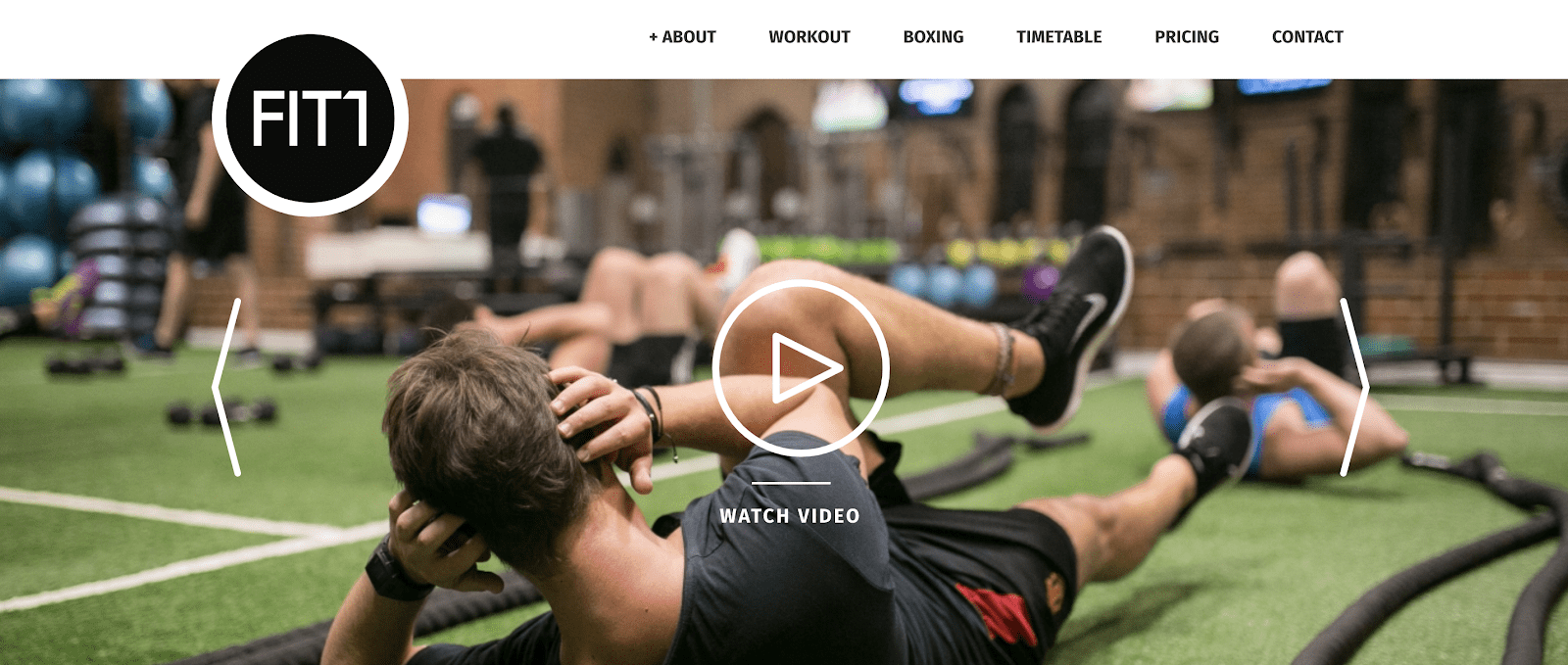 Fit1 is group training with a strong focus on form and welcomes people of all fitness levels. Every session is fun and upbeat with pumping music and motivating expert instructors. If it's your first visit to the gym, you'll be walked through the perfect exercise technique in each training zone to get you comfortable and confident for class. The aim of your first class is to learn and observe techniques and get your body moving. 

Expect varied circuits with varied equipment and the signature Fit In One class. You'll push twist, skip, bounce, crunch, squat and more for 45-minutes. Motivating instructors will guide you through. 

Whether you're a beginner or pro boxer, FIT1s boxing will challenge and motivate you. Expect cool combos, quick hands, fancy footwork, and fast box sets. You'll be paired one-on-one with your own floor bag and push to break through boundaries.

Cycology Club
Website: https://www.cycologyclub.com/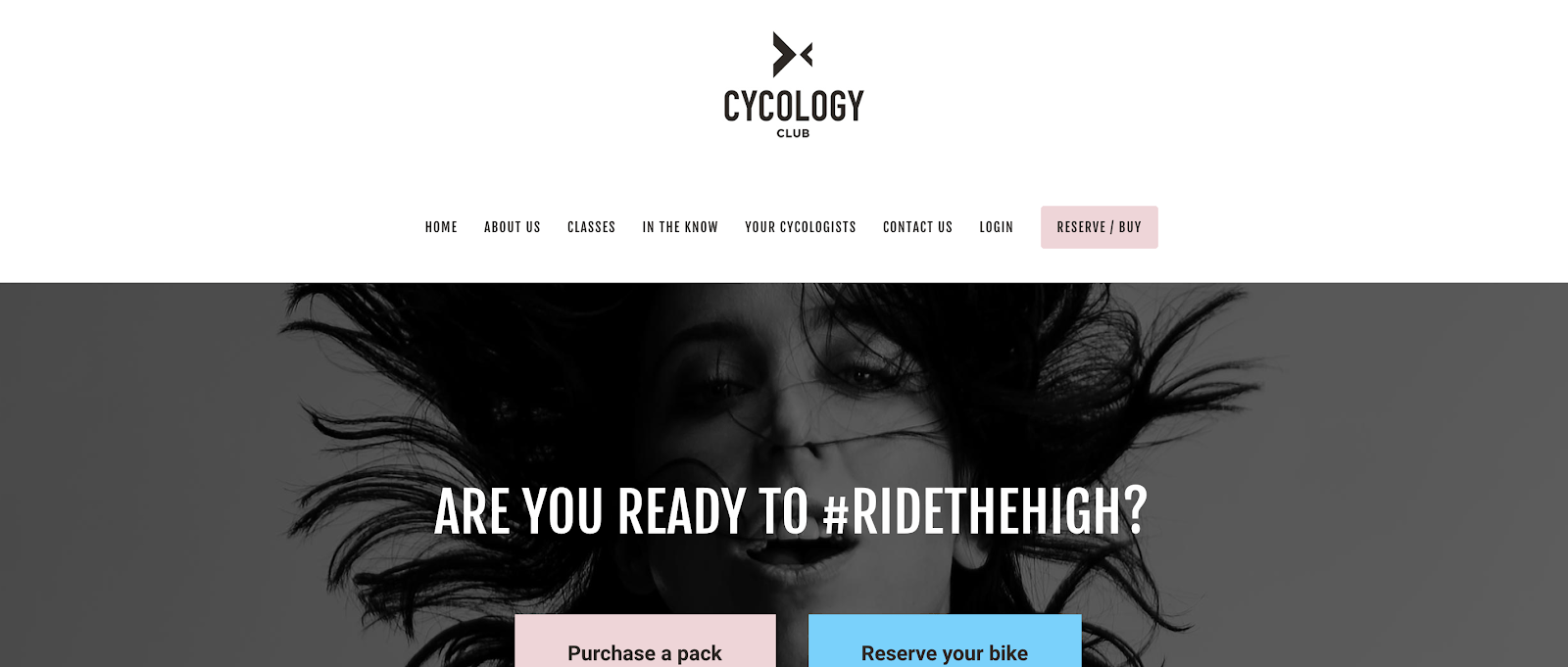 Ride to the beat of the music in a class that feels more like a nightclub than a studio. No two classes are ever the same, so you can always expect a new challenge to keep you motivated. Class instructors, known as 'Cyclogists' deliver sessions based on their own unique style and music. Expect upper body movement combined with choreographed weight tracks to strengthen and tone your muscles. 

The studio's signature standard class is 50-minutes long and runs multiple times throughout the day. You can also check their website for upcoming 'Themed Rides', which is a Standard class with a theme, usually centered around a particular event, artist, or celebration. 

Pre and post workout, Cycology's distinct 'M3' room is dedicated to meditation, mindfulness, and mobility. It's a space for you to restore, focus and stretch it out. 

PEAK Altitude Training
Website: http://www.peakaltitudetraining.com.au/
If you're ready to take your training to a whole new level – Peak Fitness could be the answer. Programs are used by professional athletes including top Australian NRL and AFL sports teams, as training at altitude is scientifically proven to trigger responses that aren't achievable with normal training. 

Altitude training can affect each person differently so Peak Fitness ensures member safety with its compulsory Baseline Assessment prior to beginning any programs in the training room. The assessment only takes around 15-minutes. After this, a qualified altitude trainer will discuss your results and offer their training recommendations. You can choose from a range of group and personal training memberships to suit.

The Customer
Engagement Playbook
for Your Fitness
Business
Discover more
Programs promise a wide range of physical results including a decreased resting heart rate, improved strength up to 9%, increased exercise-till-exhaustion time at 37% and an overall workout that's 25% more efficient than sea level.

Hustle Boxing
Website: https://hustleboxing.com/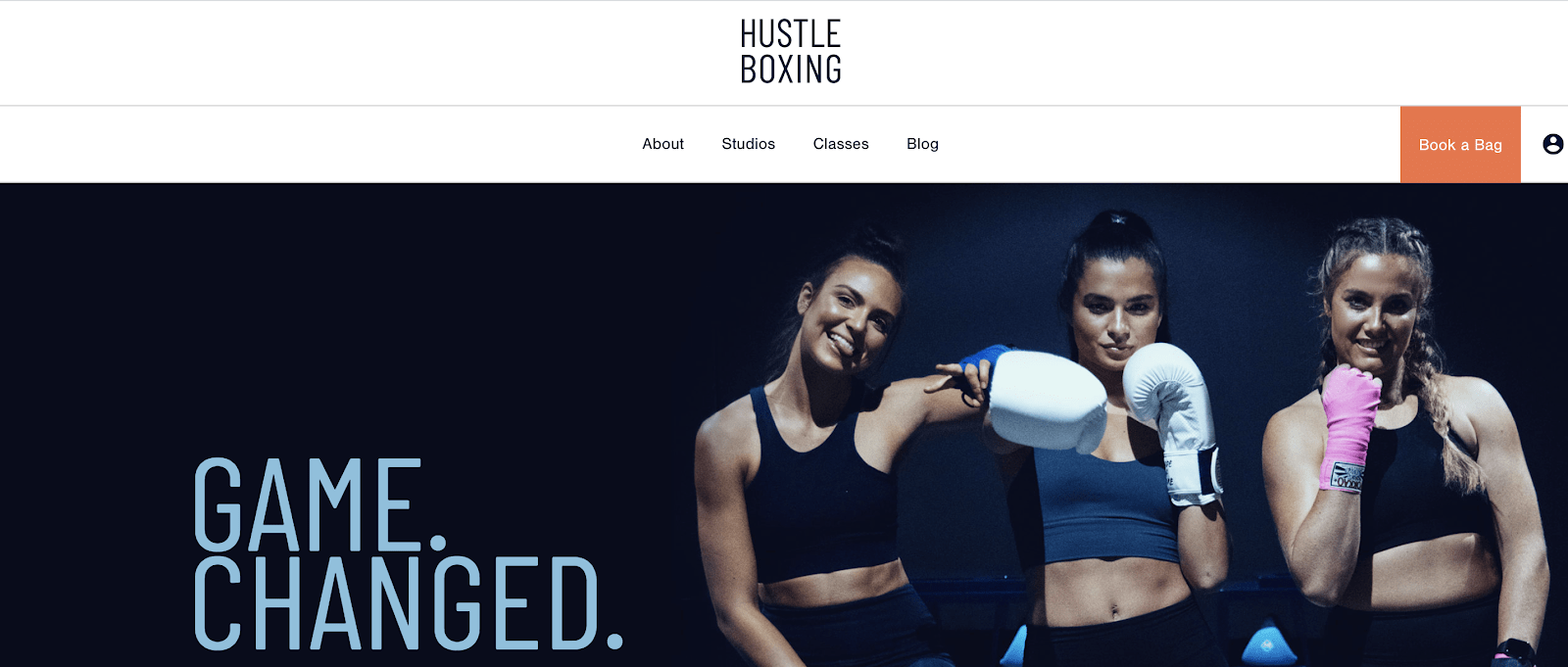 We don't train. We Hustle.

Hustle Boxing is HIIT like you've never seen before. Classes are packed with fun, attitude and custom beats. There are seven workouts, one for each day of the week and a total of 30 sessions a week. From Monday-Thursday, there are seven classes a day, six on Fridays and 2-3 on Saturday's and Sundays. 

Each workout is named after an iconic celebrity. Kickstart your Monday with 'Jagger' for a class packed with energy. Expect four rounds of boxing mixed with four rounds of Tabata for the ultimate speed conditioning workout.

Build serious stamina on Tuesdays with the full-body conditioning 'Lima' workout, Slam dunk Wednesdays with 12 full rounds at 'Jordan', slay Thursdays with 10 rounds of 'Queen B', get your speed fix with 8 rounds of 'Monroe' on Friday, hit intense double-time with 60-minutes of 'The GodFather' on Saturday. Finally, The Hustle will rock you on Sundays with 12 intense rounds mixing boxing and functional floor work at 'Freddie'.
Retrosweat Aerobics
Website: https://retrosweat.com.au/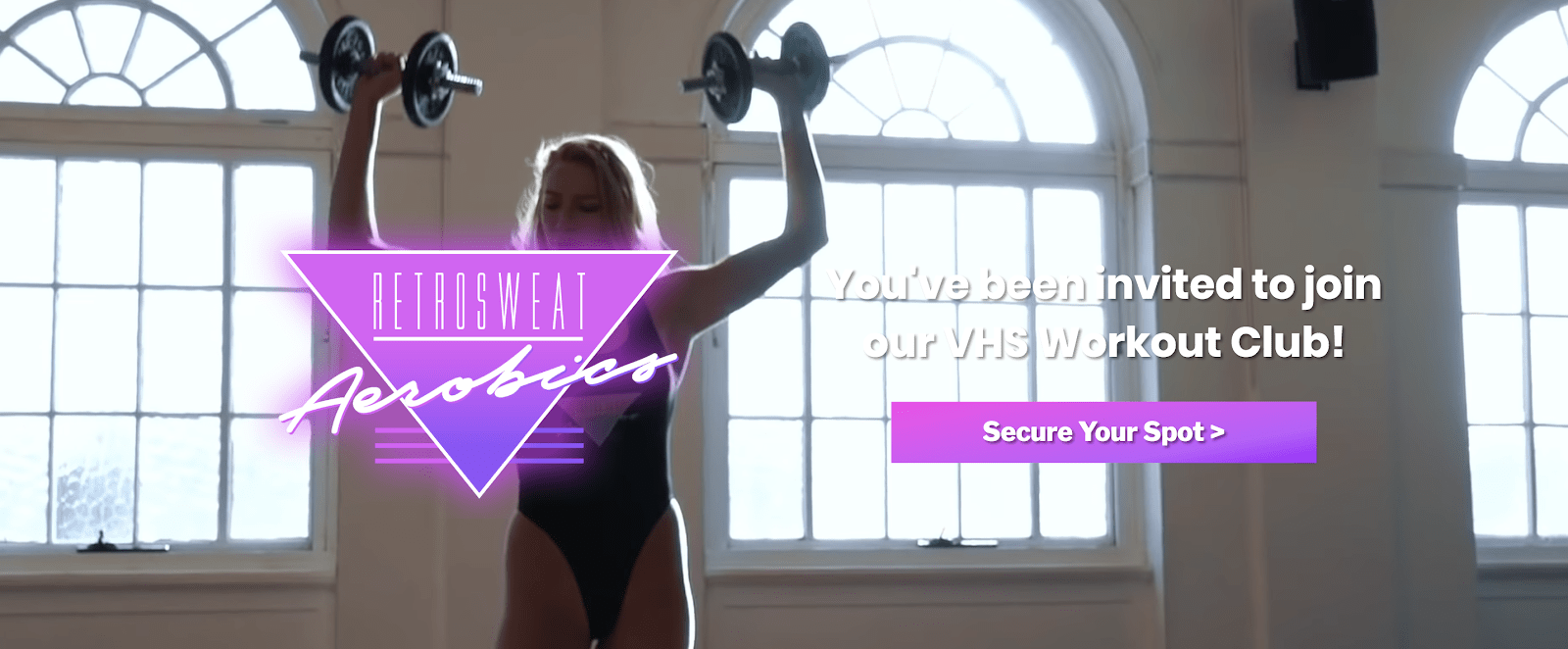 Shake up your normal workout and take a step back in time with Retrosweat Aerobics. The studio's founder Shannon Dooley is a choreographer, singer and certified fitness instructor who believes that fitness should be fun.

Expect high-energy aerobics classes pumping classic 80's music. The studio welcomes all fitness levels, with classes lasting for 60-minutes. 

Crew
Website: https://crewrow.com.au/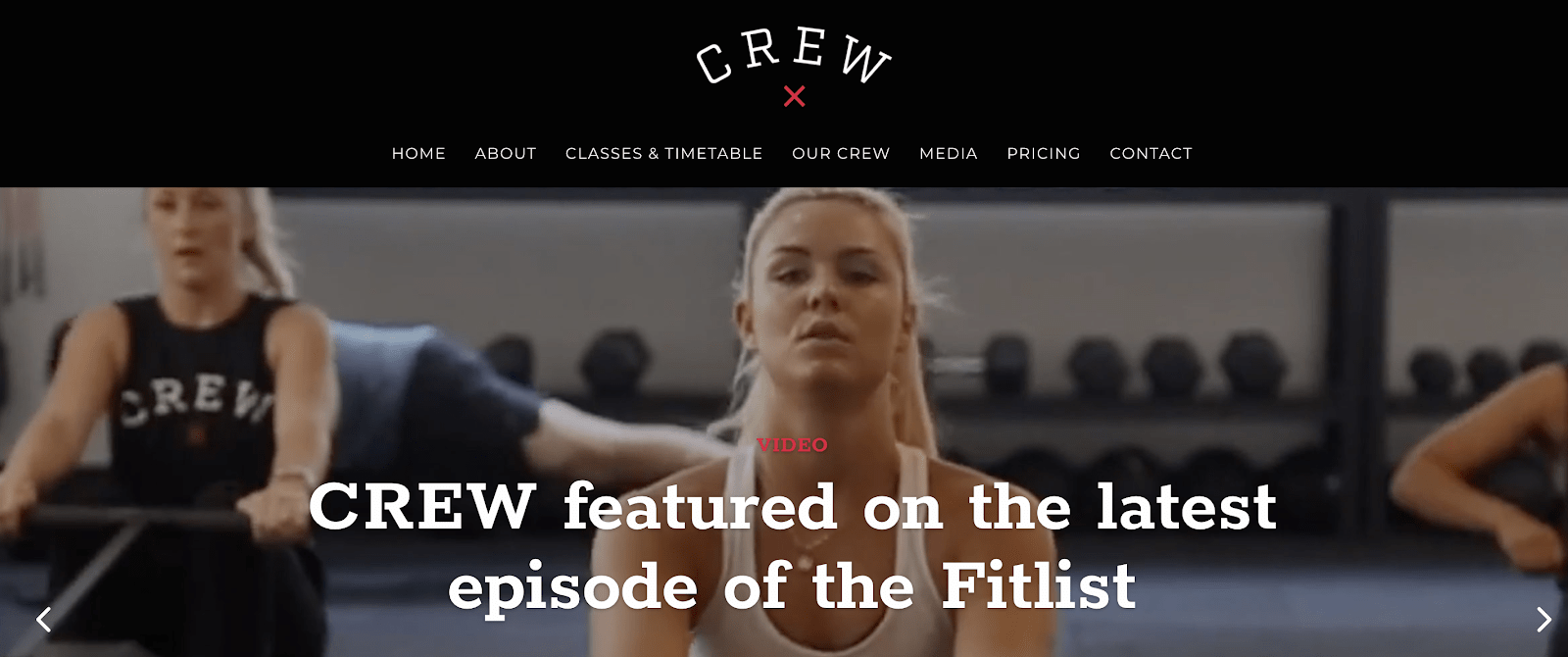 Burn calories with every stroke at this studio with boutique fitness classes centered around a handcrafted timber WaterRower. In 45-minutes, you'll work all of your major muscle groups.

Crew combines high-intensity interval training on the WaterRower with workstations designated for focusing on toning sculpting and strengthening exercises. The studio's signature unique, full-body circuit class will get your heart rate pumping and place minimal impact on your body. Fast transitions mean you're never in the same spot for too long. Expect dumbbells, medicine balls, resistance bands and other equipment for improving strength and endurance in this fun and effective workout. 

Physicore
Website: http://www.physicore.com.au/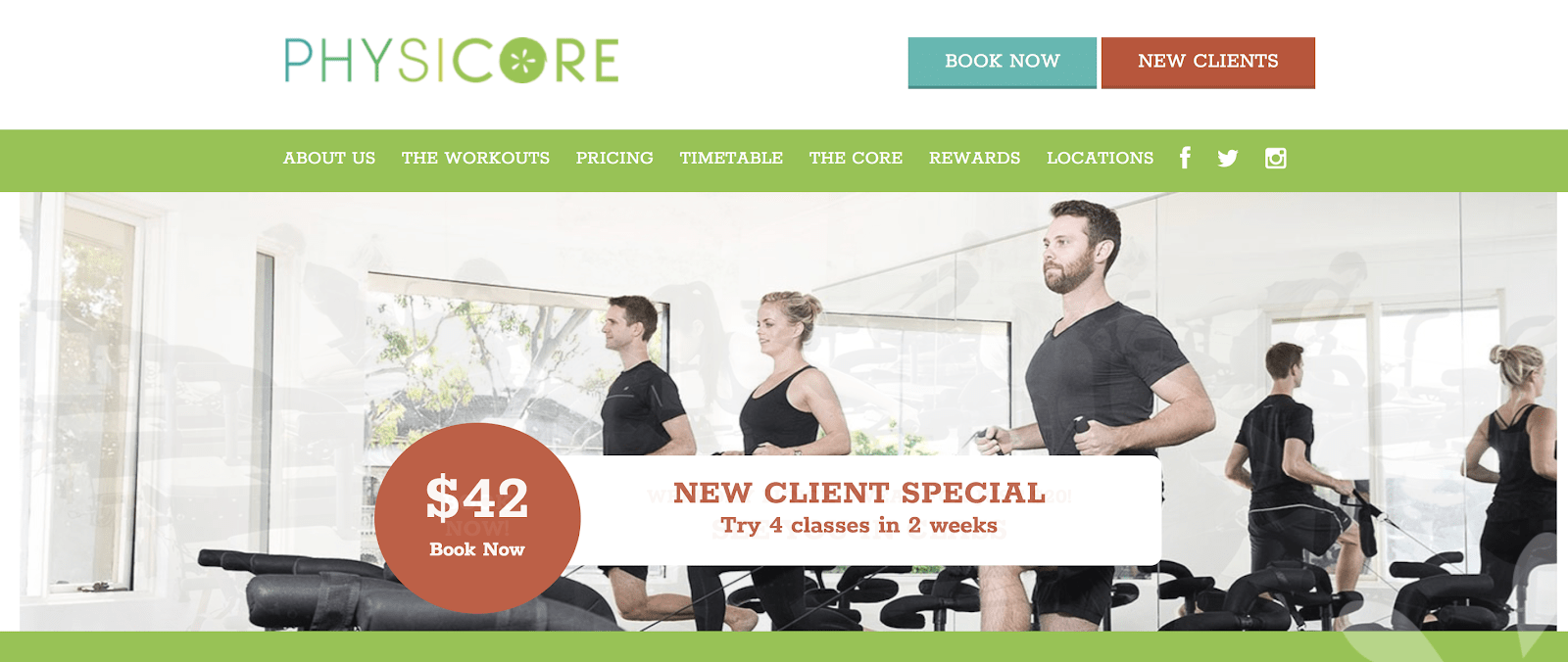 Physicore is a boutique studio offering full-body conditioning and functional training, with a focus on building core strength. Classes are 50-minutes long, designed to burn calories lengthen, sculpt and improve muscle tone. 

Choose from two classes: the Megaformer and Megahiit. Both classes use the studio's state-of-the-art Megaformer; an advanced redesign of the traditional Pilates reformer. It allows for a much greater range of compound movements, a full range of motion and quicker transition times between exercises. 

The Megaformer class welcomes all fitness levels for 50-minutes of Lagree Fitness on the studio's state of the art Megaformer to deliver an effective full-body workout. Once you've mastered this signature class, you can sweat it up to the next level at Megahiit. This class is designed for intermediate levels and combines the strength and condition elements of Megaformer with blasts of HIIT. Sessions will get your heart racing, fire up your metabolism and promote strength and endurance.

Gym 115
Website: https://gym115.com.au/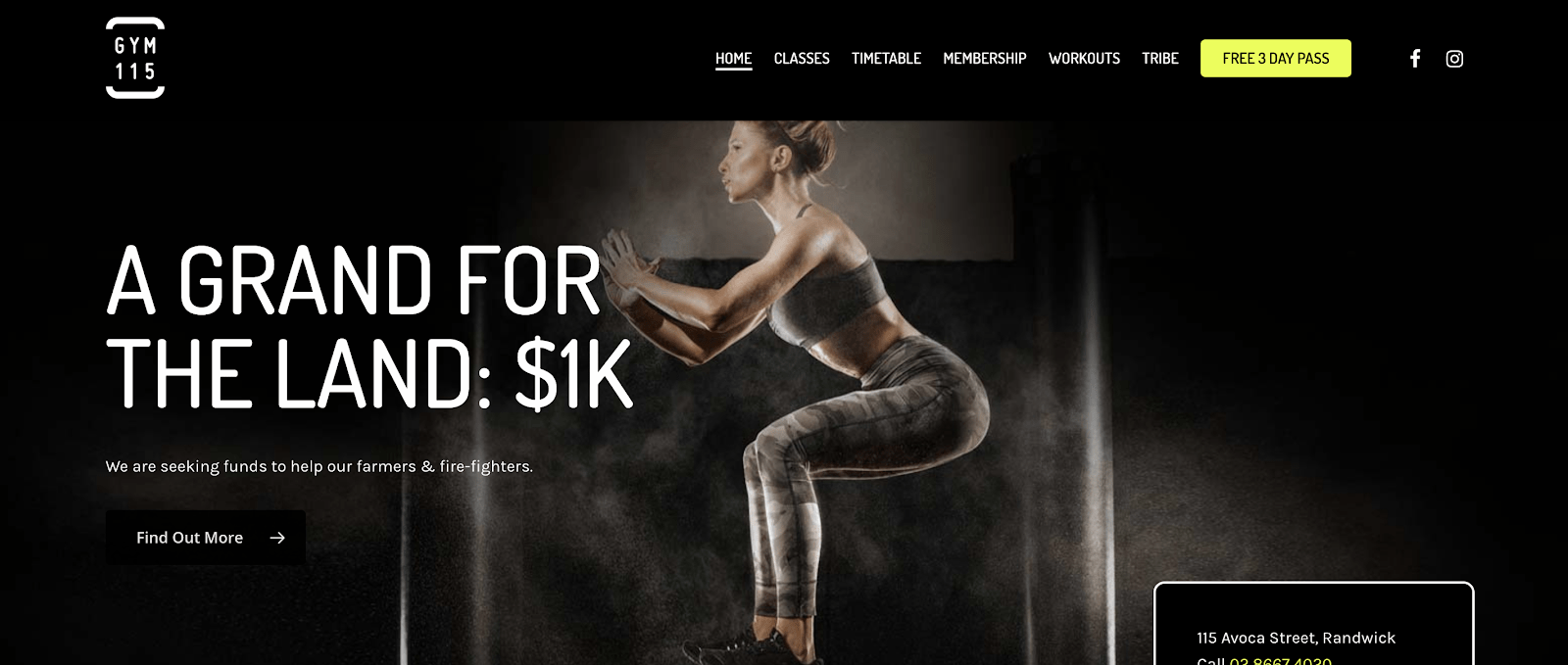 If you like variation in your workouts, Gym 115 is the place for you. With experienced personal trainers and a jam-packed timetable of over 50 sessions a week you can choose from a huge range of classes. 

From Pilates, barre, and yoga to TRX and HIIT workouts range from 30-60 minutes, so you can always find time to squeeze a class in. Expect new equipment with exciting and motivating workouts in a small group setting. The gym's capped membership options mean you can choose the features that suit you and pay a one-time fee to access what's included. 
Agoda
Website: https://agoga.com.au/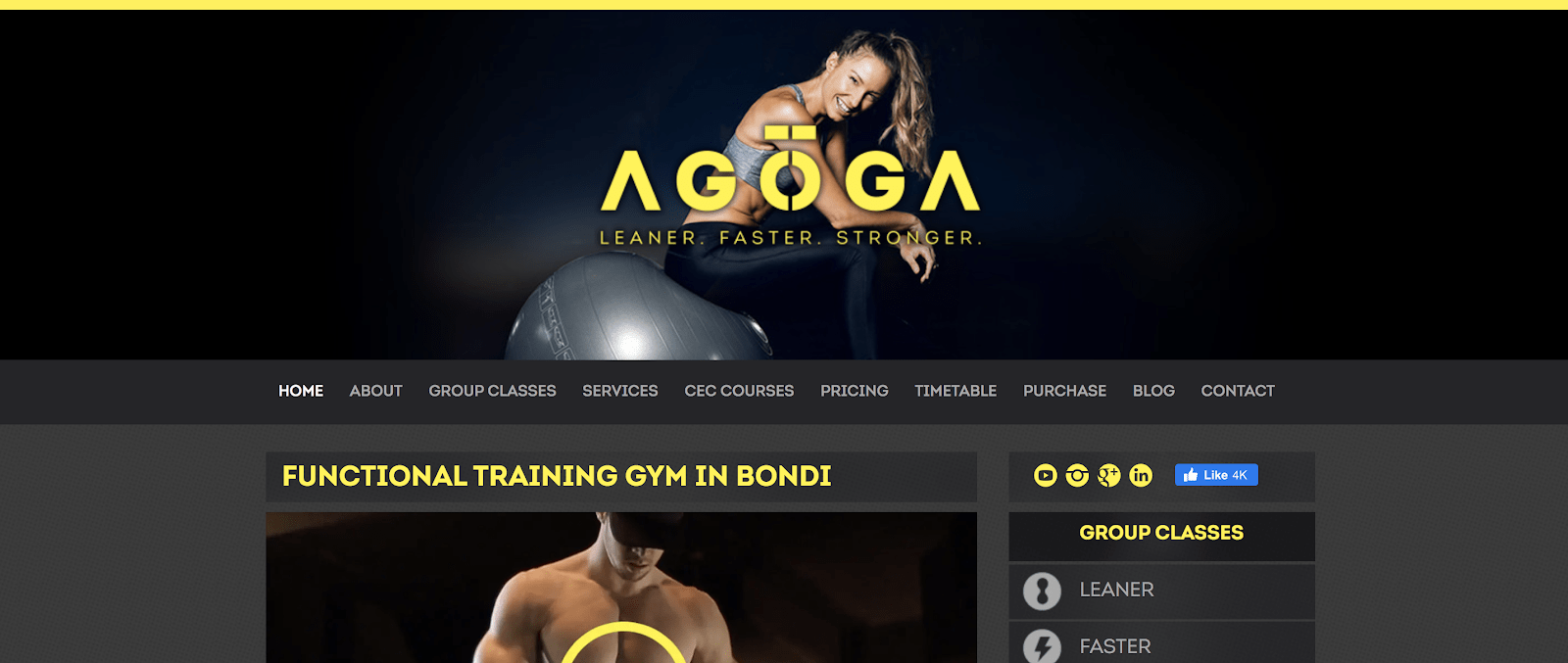 Group training mixes functional movement and high-intensity intervals at this gym. Workouts are designed to help build lean, agile and strong bodies. With expert trainers and small classes, you'll get the motivation and guidance you need to reach new fitness levels.

Expect to train like an athlete in a class that will usually range from 5-10 people. The gym welcomes all fitness levels and promises to push you to the max. With its easy-going and accessible culture, you'll quickly find yourself with a host of new gym buddies and feel like your part of a close-knit community. 

The Customer
Engagement Playbook
for Your Fitness
Business
Customer engagement is the way in which a brand
connects with its customers on a deeper level than a
simple business and consumer relationship.
Discover more