We're often asked, "Why should I choose Glofox over Mindbody Online, a larger software provider that has been around a lot longer?" No doubt they're a big company and we're sure you've heard of them. We, however, offer a service that differs from Mindbody software in many ways. Our goal here is to bring all gym, fitness and yoga studio owners a real comparison of Glofox as a Mindbody alternative, so that you can make the right software decision for your business.
Check out the nine reasons why Glofox is the top gym management software alternative to Mindbody: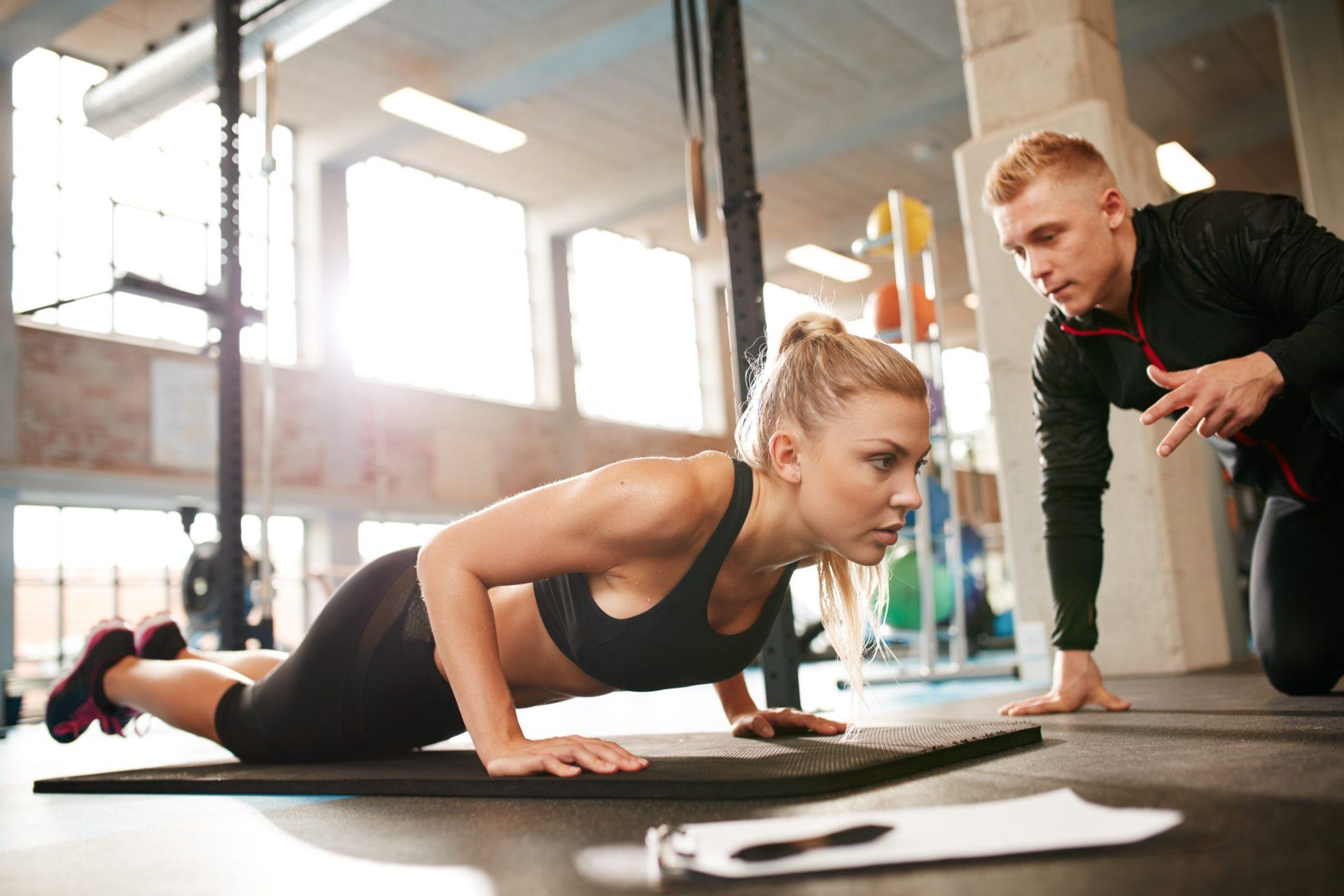 1. Ease of Use
Simple to use, flexible, modern – with Glofox, you'll get what you need without the complication of what you don't need. There's no doubt that Mindbody is a robust software that can do a heck of a lot for you. But, with such a wide range of features comes complexity that you may not have anticipated. Here at Glofox, however, our goal is and always will be to make managing your business as simple as it can be.
With this in mind, we've made sure Glofox gym management software encompasses all the smart automations that you need around bookings, payments, scheduling and membership management. We're all for keeping things simple so that you can get your job done more effectively, without unnecessary complication.
Ease of use is important to you, but simplicity for your members trumps all! We've created a seamless experience for your members by enabling them to browse, book and pay for your services online or through their smart phone. All it takes is a couple of taps.
2. Specialised in Fitness
The fitness industry has always been our core focus. It's where our passion lies and this isn't going to change anytime soon. With this in mind, you'll be sure to find everything you need to manage your business effectively with Glofox gym management software.
Our team is made up of fitness fanatics who love working with gym, fitness and yoga studio owners every day, helping them to succeed. We understand your pain points and want to celebrate your successes with you. Plus, our development team is committed to creating new fitness-specific features that will help you manage your niche fitness business even better.
But hey, maybe you'll benefit from a new salon specific feature from Mindbody? Who knows!
3. Branded Member App
Each of our software plans come with your very own mobile Member App, completely tailored to your brand's style, all included as standard. All you have to do is send over your logo and the images you would like to use and our design team will work their creative magic!
The end result? A completely unique mobile app for your members to book and pay for your classes, courses, memberships and even products in just a couple of taps. The best part? It's all yours.
Most importantly, we promise that your clients will never be interrupted with offers or promotions from rival studios in your area whilst they're on your Glofox app, as is done with the Mindbody App 'Deals Near Me' feature. It could be said that the Mindbody App actually works against your business goals instead of with them and may cause more harm than good.
4. Responsiveness
It's our priority to get you reaping the rewards of Glofox asap, so rest assured that our Success Team will be working hard to get you in for training and setup as soon as possible. On average this takes just 48 hours!
We recommend planning approximately 10 days to get completely setup if making the switch from another software provider. Switching software is also a great opportunity for you to give your member data a good cleansing and get all your processes in order, so be sure you take all the time you need to do just that.
To see how simple the transition to Glofox gym management software could be for your gym or studio, check out this blog post with 6 tips for making the switch to Glofox.
5. Unlimited Free Training
With gym management software as simple as Glofox, training is a breeze. We are committed to getting you up, running and confident on your journey to success, so we provide you with unlimited free support and training sessions, always.
With one-to-one and group training sessions available, you can get your whole team on board. So, if you've never used a gym-studio software system in your life or are switching from a completely different provider, you can be sure that you'll get the assistance you need to get up, running and achieving your goals in no time.
The Customer
Engagement Playbook
for Your Fitness
Business
Discover more
Don't be shy! Be sure to book in for all the training you need.
6. No Longterm Commitment Necessary
We hold great pride in our service and we know that you'll love how it changes the way you manage your business forever. For this reason, we won't tie you into a long term contract. It's simple, our clients stay with us because they're happy.
However, if you wish to avail of a 10% discount for annual billing, you're more than welcome to – but that'll always be your choice.
See for yourself, why not check out our 5 star reviews on Capterra and find out what our clients have to say about us! We know you won't be disappointed.
7. Branded Website Portal
With every single Glofox package, you get an online portal for members to view, book and pay for your Services directly from your website. We design this online booking portal based on your brand so that it integrates seamlessly with your current website.
You can even connect this same portal to your Facebook page, so that members can book and pay for your services from your Facebook page, making things so simple for your members.
There's no need to purchase an additional Healcode subscription for all this to be possible. This portal can be managed with ease through your Glofox Dashboard.
8.No Hidden Costs, No Surprises
We understand that unexpected costs are every business owner's nightmare. Especially when you thought you had budgeted your next year down to a tee. But things happen, equipment can break, pipes can burst. One thing's for sure – Glofox gym management software will never surprise you with unexpected costs. That's right, we'll never surprise our current customers with a whopping 24% increase in prices. Ouch.
If you sign up to Glofox, you'll never be forced to pay more for our service, unless you choose to upgrade. If our prices increase somewhere down the line, our current customers will never be affected. We have your business's best interests at heart and for this reason, we'll never become an unexpected cost – promise.
You also won't find any hidden costs in our pricing packages. Our mission is to help your business grow to it's full potential and thus, adding new users or members will always be free.
9. Transparent Processing Fees
With Glofox gym management software, you can expect transparent processing fees, no monthly fees, no compliance fees and no funds held. We have a 2 day transfer in the US and a 7 day fund transfer elsewhere –  all thanks to our safe, reliable and secure payment processor, Stripe.
That's half the time of our largest competitor! That's right, Mindbody takes 14 days to get your funds transferred to your bank account. Do they not realise that you're trying to run a business? Crazy, if you ask us.
We understand that you're a business and you need things done quickly, so we'll always do what we can to make processing payments hassle free.
Where We Go Above and Beyond..
As a generic software solution, Mindbody is good at what it does. There's no denying that they've done an incredible job helping clients around the world book their next appointment in the touch of a button. And we are sure they will continue to do so.
However, if you're looking for a Mindbody alternative that's completely tailored to the needs of the fitness industry: yoga studios, gyms, pilates studios and fitness studios, we're your guy.
We designed Glofox with ease of use for you and your members at the core. We've made tasks such as creating and editing classes, managing memberships and payments so simple. With Glofox, you can take back control of your precious time. No inconveniences or work arounds in sight.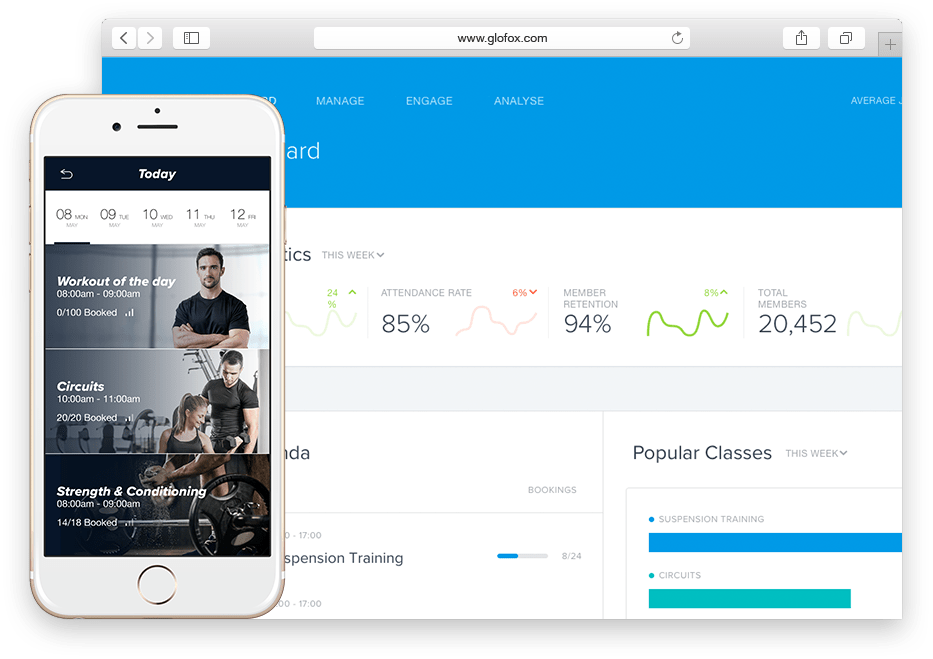 The Customer
Engagement Playbook
for Your Fitness
Business
Customer engagement is the way in which a brand
connects with its customers on a deeper level than a
simple business and consumer relationship.
Discover more