High-intensity interval training comes in at number 2 in The ACSM's Worldwide Survey of Fitness Trends for 2020, and it's remained in the top 5 for the last six years running. 
It's set to continue in exciting new ways, and it's now so popular that the majority of boutique fitness studios offer some form of HIIT training. 
If you can get creative with your planning, a HIIT class can provide your members with a diverse workout that's engaging, motivating and keeps them coming back. 
In this article, we'll highlight six fitness studios that are offering a unique twist with their HIIT workouts. Before we dive in, we'll look at where the HIIT training craze began and the fundamentals you'll need to create a killer HIIT class. Skip ahead to:
Where Did the HIIT Trend Begin?
Boutique fitness has transformed the fitness industry, and pioneering brands such as Barry's Bootcamp and Orangetheory Fitness are largely responsible for HIIT's steady popularity. Barry's Bootcamp developed a cult-like following after becoming a celebrity-fitness favorite, and Orangetheory exploded on the fitness scene as one of the first brands to incorporate heart rate monitoring into workouts. 
HIIT was new, exciting, and effective. Very soon, everyone began to realize it. 
3 Reasons People Love HIIT
A HIIT workout offers a fun and convenient way for people to exercise efficiently, and it's a great way to build your gym community and increase retention. There's so much variation available with this particular type of workout that there's something to suit everyone. Now let's break down the three main appeals of HIIT classes:
Efficient Calorie Burn
HIIT training is said to burn a lot of calories in a short amount of time. One medical study compared the calories burned through 30-minutes of difference exercise routines; running, weight training, cycling, and HIIT. Results showed that HIIT training burned between 25 and 30% more calories than the other forms of exercise.
Weight-Loss
Because it combines cardio with strength training, HIIT burns fat and builds muscle. One study found that by completing three HIIT workouts a week for 20 minutes, participants lost 2 kg of body fat. They hadn't made any changes to their diet, and so these results came entirely from the HIIT workout. 
Accessible Exercise
People who are new to exercise can often find going to the gym intimidating. One of the main advantages of a group HIIT class is that they are customizable. Often, instructors will tailor moves if a member is struggling, or if it's their first time. By changing the intervals, intensity, or movement, classes are a welcoming environment for all fitness levels. 
Planning Your HIIT Classes
Like preparing for any class, your HIIT sessions will need to have a format and structure. Consider the basics before you start choosing your exercises:
What area of your studio will HIIT take place in?
How long will classes last?
What's the maximum member capacity that will enable everyone to have a great session?
Which of your trainers is best suited to run the class?
HIIT Exercises and Equipment
HIIT training combines bursts of intense exercises with short, low-intensity recovery periods. This usually involves different aspects of aerobic exercise and resistance training.  
Vary the workouts to keep things interesting. You don't want every session to be the same moves with the same equipment; boredom will creep in, and motivation drops when class becomes predictable.
Make sure you have a range of gym equipment and machines you can alternate between to keep things engaging. 
Essential Equipment
Selection of free weights, dumbbells, kettlebells.
Resistance training equipment; TRX/resistance bands etc.
Floor mats
Bikes/treadmill/row machine for cardio. 
Rope
Varied Exercises
Kick-start each session with an energizing warm-up to get members in the right mindset. But remember, every class should feature a few new moves.
Keep things fast-paced but simple, by using some of the exercises below:
Jump squats
Leg Swings
Mountain Climbers
Hamstring stretch
Lunges
High Knee Twists
Toe Touch Circles
Walkdowns
Pretty much any exercise you can think of can be used as part of a HIIT training program. Factor in the studio space and attendance to find the best balance for your studio. Here are some ideas to get you thinking in the right direction:
Sprint intervals
Tabata bodyweight training intervals
Cycle sprints
Battle rope blasts
Sled push
Deadlifts
Russian twists
Dumbbell Jerk
Pushups
Bent over dumbbell row
6 Fitness Studios With Unique HIIT Concepts
The HIIT craze is showing no signs of slowing down, and there are so many ways you can take advantage of it. The best thing about HIIT for gym owners is that you can put your own spin on it and even incorporate it into your existing classes. It's predicted that HIIT will play a role in the development of hybrid classes in the future. As you'll see from the examples below, they're already gaining momentum and becoming popular.
1. Hustle Boxing, Sydney
Website: https://hustleboxing.com/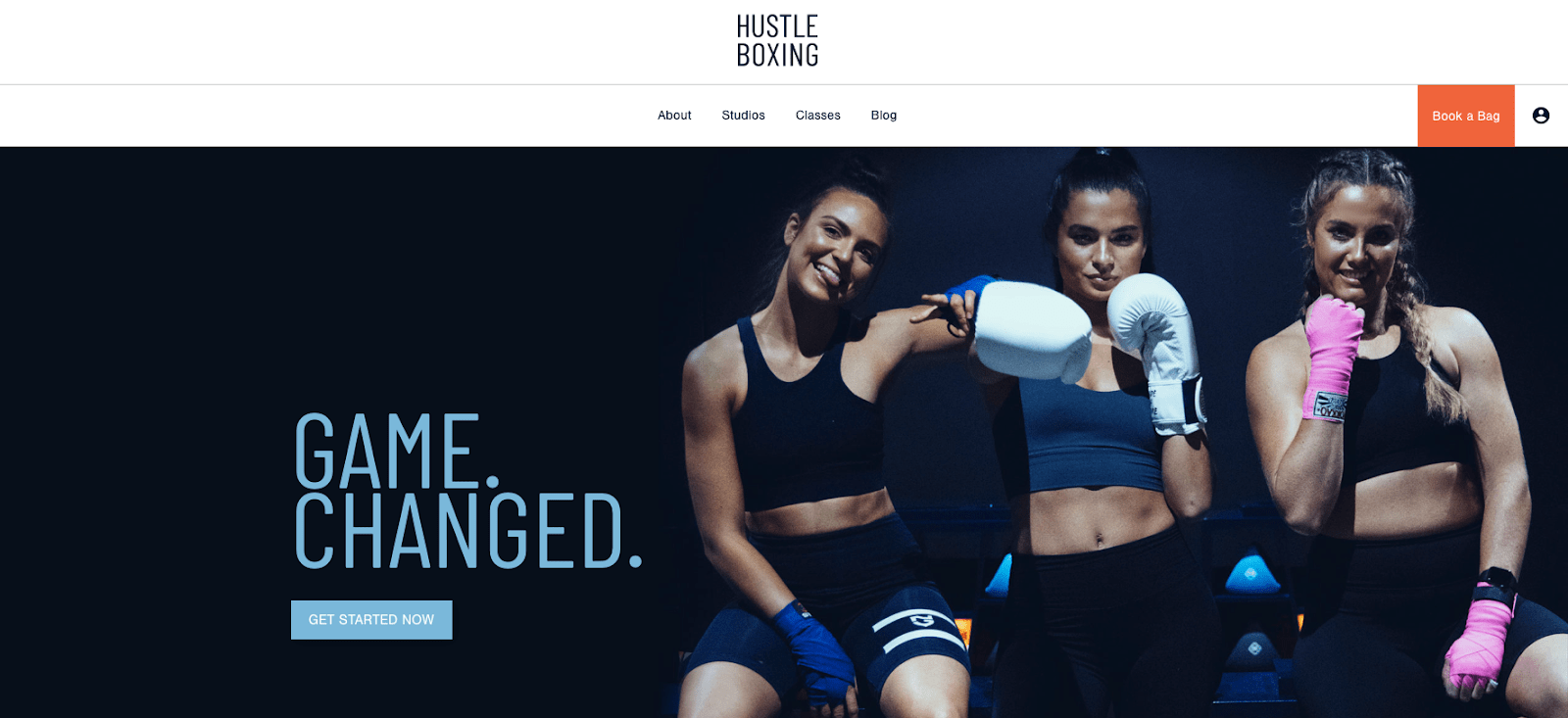 "A combination of cardio, strength, and skill. We'll get you in the zone, and keep you there from the first warm-up to the last HIIT."
The Customer
Engagement Playbook
for Your Fitness
Business
Discover more
Sydney-based studio Hustle Boxing is making the most of HIIT's popularity by offering a unique range of Boxing-HIIT Hybrid classes.
Classes at Hustle combine boxing techniques with Tabata and strength training for a challenging and effective workout. There are seven workouts, one for each day of the week and a total of 30 sessions a week. Each session varies in length, ensuring members can choose a style and duration that suits them.
2. Hip Studio, California
Website: https://www.hipstudio.com/
Hip studio encourages members to take a combination of their different classes every week for guaranteed results. The California based studio focuses on Pilates, HIIT/Cardio, and Sculpting Classes.
The HIIT/Cardio class is designed to shock the body, and the studio recommends members need only take this class once or twice a week. The session combines TRX and intervals to target large muscle groups for an effective workout. 
By promoting the idea that taking each class is essential for seeing the best results, this studio becomes a one-stop-shop for all of its member's fitness needs and ensures that there's plenty of variation to keep them engaged.
3. Another Space, London
Website: https://anotherspace.london/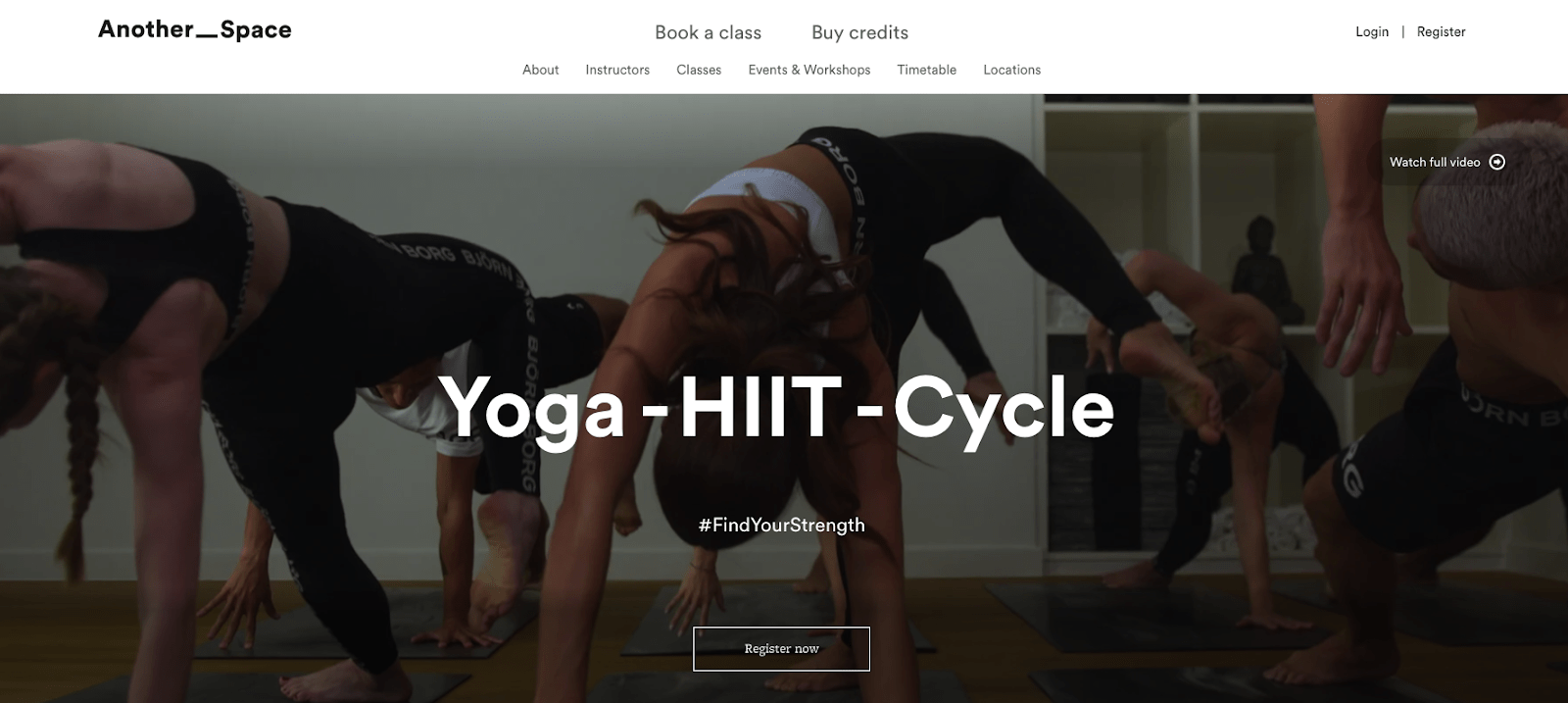 Like Sydney's Hustle Boxing, Another Space puts a hybrid spin on high-intensity interval training. Toning strength exercises combined with high-energy punchbag work deliver a fun and engaging class.
Classes vary and members of all fitness levels are encouraged to join in.
4. Box HIIT, Orlando
Website: http://www.boxhiitorlando.com/
Box HIIT offers a range of classes that incorporate HIIT training. The studio's Forma 60 class combines functional training and HIIT to maximize calorie burn. As you can tell from the name, one of the classes also features boxing and HIIT, with six three-minute rounds of boxing and one-minute of strength training between each. 
5. Scullhouse Rowing, Toronto
Website: https://scullhouse.com/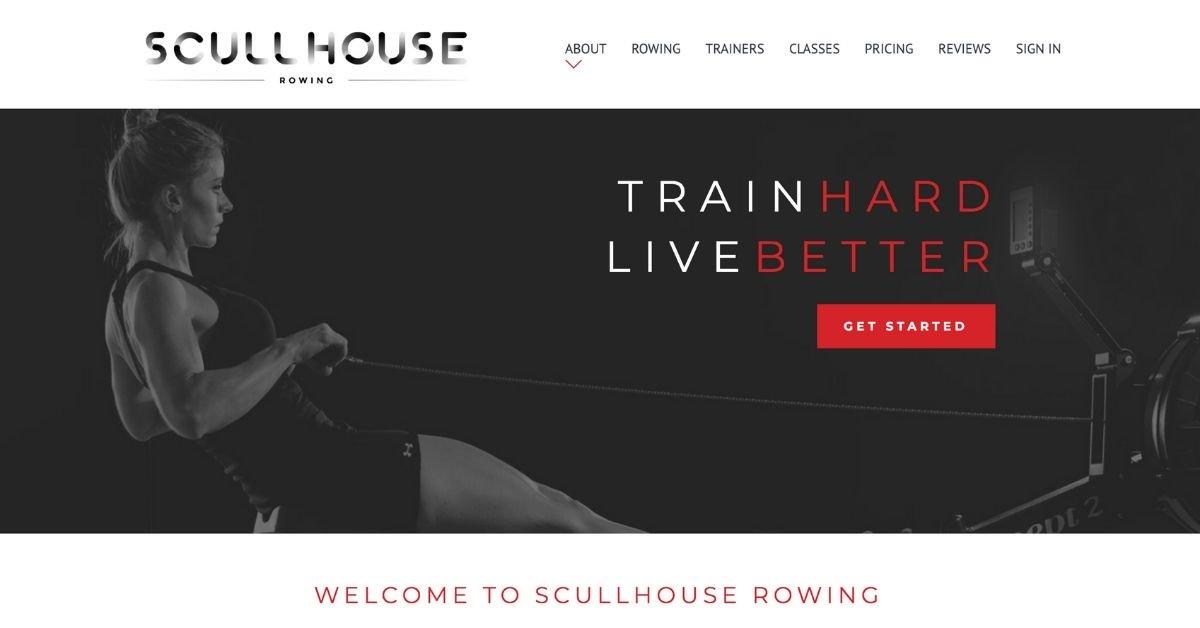 Scullhouse is a dedicated rowing gym with a twist. 55-minutes of group rowing are combined with quick burst intervals of HIIT mat training for maximum results. 
Classes are high-energy, high-intensity, with a low impact. Rowing machines display stroke and split times, motivating members to push further and with dim lights, custom playlists, and group energy. Overall the concept makes for a unique experience. 
6. Sweat, Chicago
Website: http://sweatfitnessstudios.com/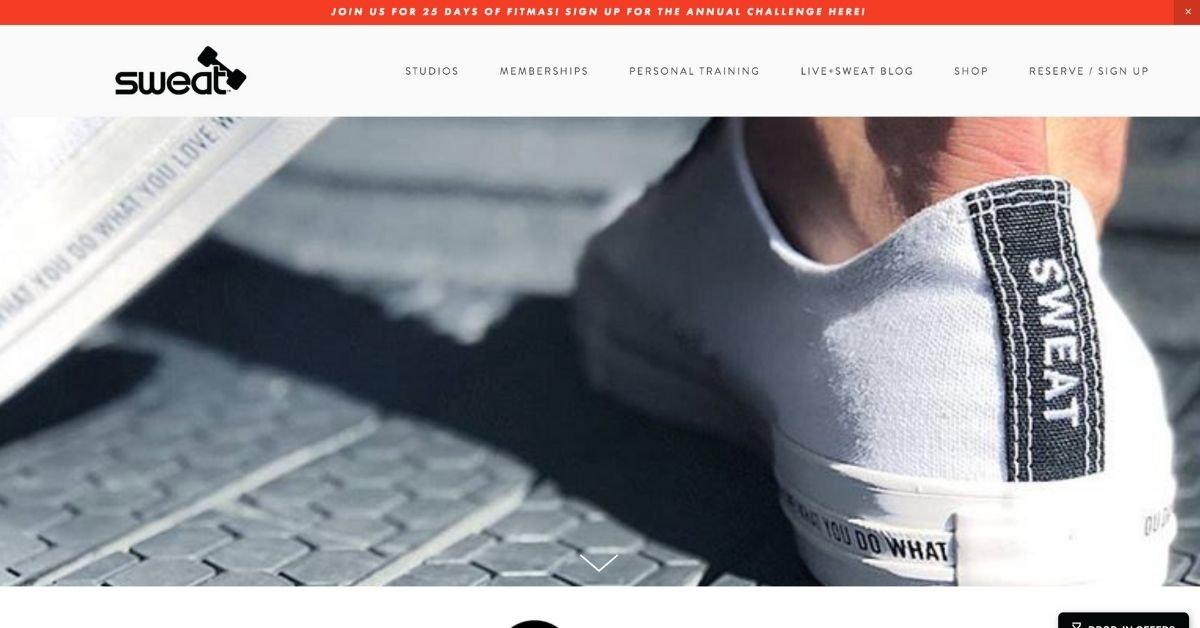 Classes at sweat combine strength training and HIIT. Members can expect heavyweight training and intense cardio, with a focus on different muscle groups every day. 
As well as a different focus area each day, no workout is the same, so people are kept on their toes every time they show up for class. Members can go at their own pace by choosing the weights and intensity that best suits their fitness levels.
In Summary
Experimenting with new classes is a great way to engage your current members and attract new ones. HIIT is a trend that's only going to grow, so even if you start small, it's a concept you need to embrace and get creative with.
All of these studios have made their own mark on the concept of HIIT to keep members motivated and coming back for more. What unique approach will your studio take?

The Customer
Engagement Playbook
for Your Fitness
Business
Customer engagement is the way in which a brand
connects with its customers on a deeper level than a
simple business and consumer relationship.
Discover more