The gyms and fitness studios across this city offer everything you need to exceed your fitness goals. Perhaps you're just passing through, or are looking for a way to change up your usual workout routine. Whatever the reason, there are plenty of gyms in Hong Kong to get your heart rate up. 
Whether it's yoga, strength training, cardio, or one-on-one personal training you're looking for, Hong Kong has a workout to suit everyone. These are 10 of the best gyms in Hong Kong.
Coastal Fitness Performance Training
Website: https://coastalfitnesshk.com/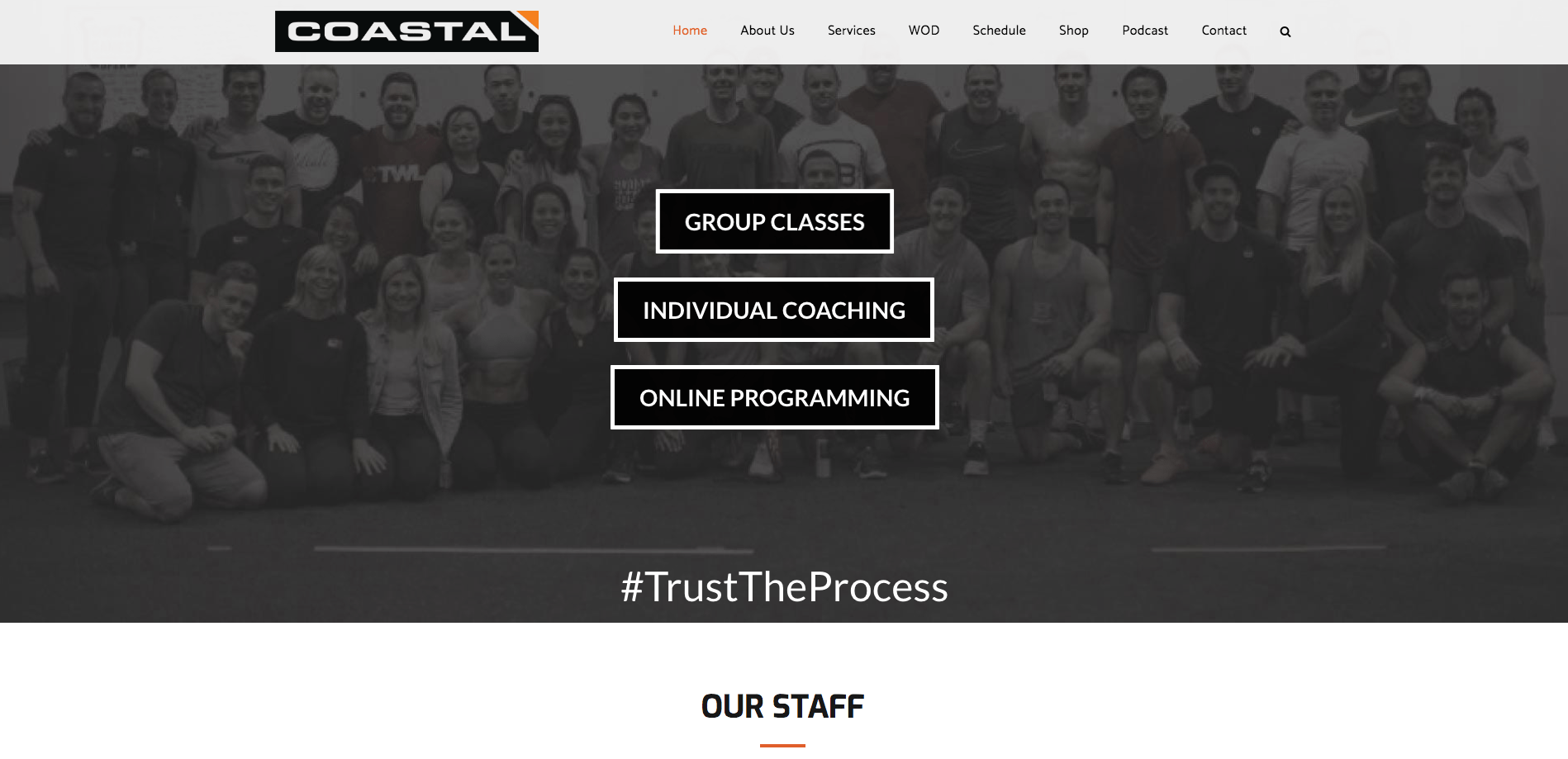 Coastal Fitness Performance Training is Hong Kong's premier strength and conditioning training facility. There is a big emphasis on community, and CFPT offers group class programs as well as personalized training and programming. The studio prides itself on its carefully planned programming and its capacity to cater to each individual, need, and goal.
There are four types of group classes that run throughout the week: strength and conditioning, barbell club (which focuses on Olympic weightlifting), functional gymnastics (bodyweight work with a focus on gymnastics and calisthenics), and Coastal30 (30 minutes of HIIT). CFPT was founded by one of the top S&C and CrossFit coaches in the region – Ed Haynes.
Classes are kept small and intimate with a maximum of six people per class, guaranteeing that everyone receives the highest standard of coaching and direction. CFPT takes personalization to the next level beyond fitness alone. The studio supports the Paleo lifestyle, and the whole team at CFPT helps customers to realize their nutrition goals. They have an online portal where you can track your meals, at the end of the week you submit your food diary to be reviewed by the team at CFPT who can then offer some guidance and suggestions.
TOPFIT
Website: http://www.top-fit.com/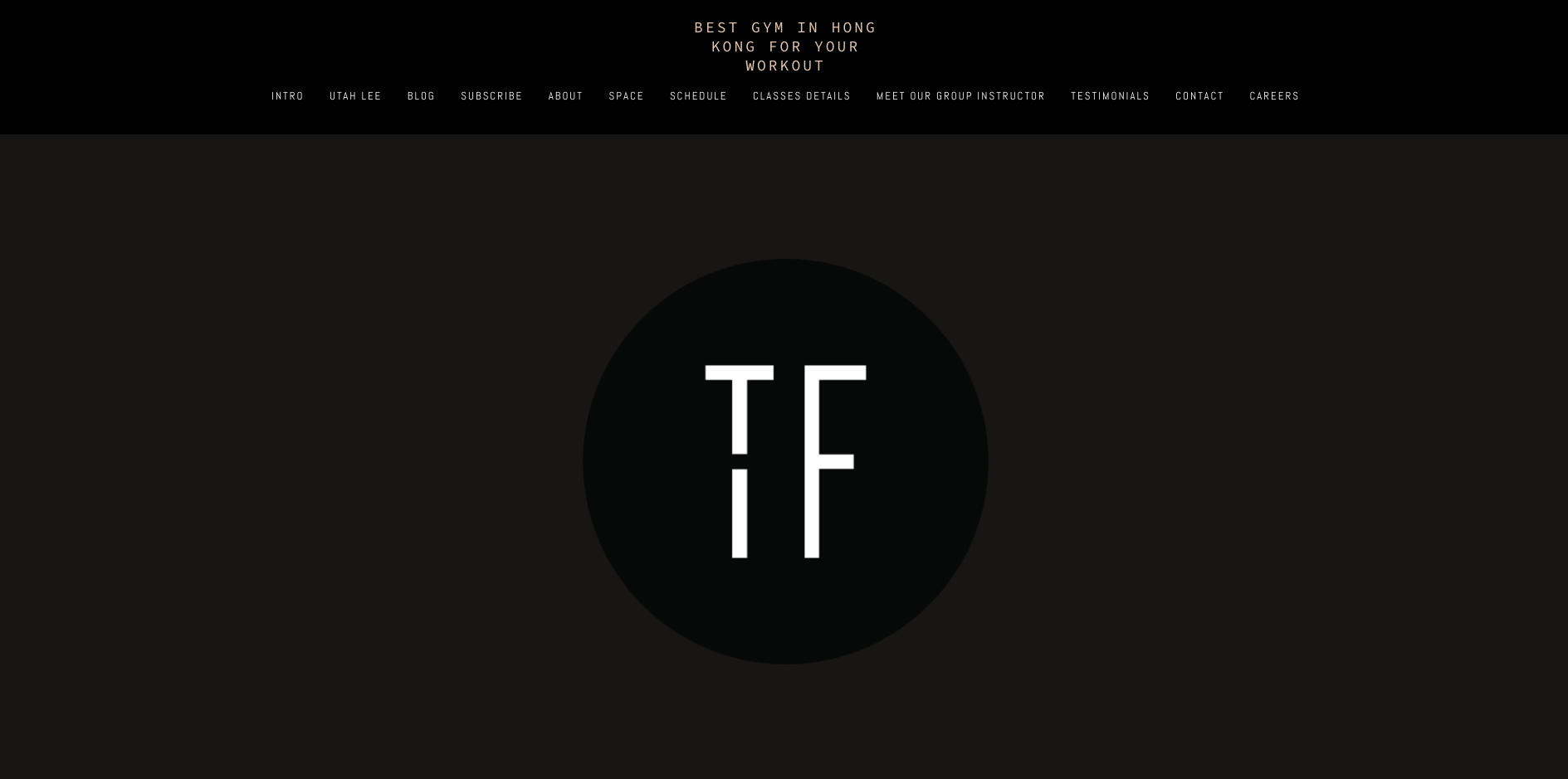 A leading fitness studio in the heart of Central, TopFit offers a wide array of group classes, including HIIT, Yoga and Dance Cardio, and many more. All classes are results-driven and designed to give an efficient workout. With a diverse range of classes, you'll never be bored at TopFit. 
The studio prides itself on excellent service and is well-located with excellent equipment. Top-notch instructors will put you through your paces in a small group setting, and classes are open to everyone from first-timers to competitive athletes. 
The brand has built a team of fitness experts and nutritionists to help you to reach new fitness goals. Their approach is personalized and focuses on maximizing results for clients. Group training sessions are limited to small numbers, which allows for extra guidance should you need it.
Flex
Website: https://flexhk.com/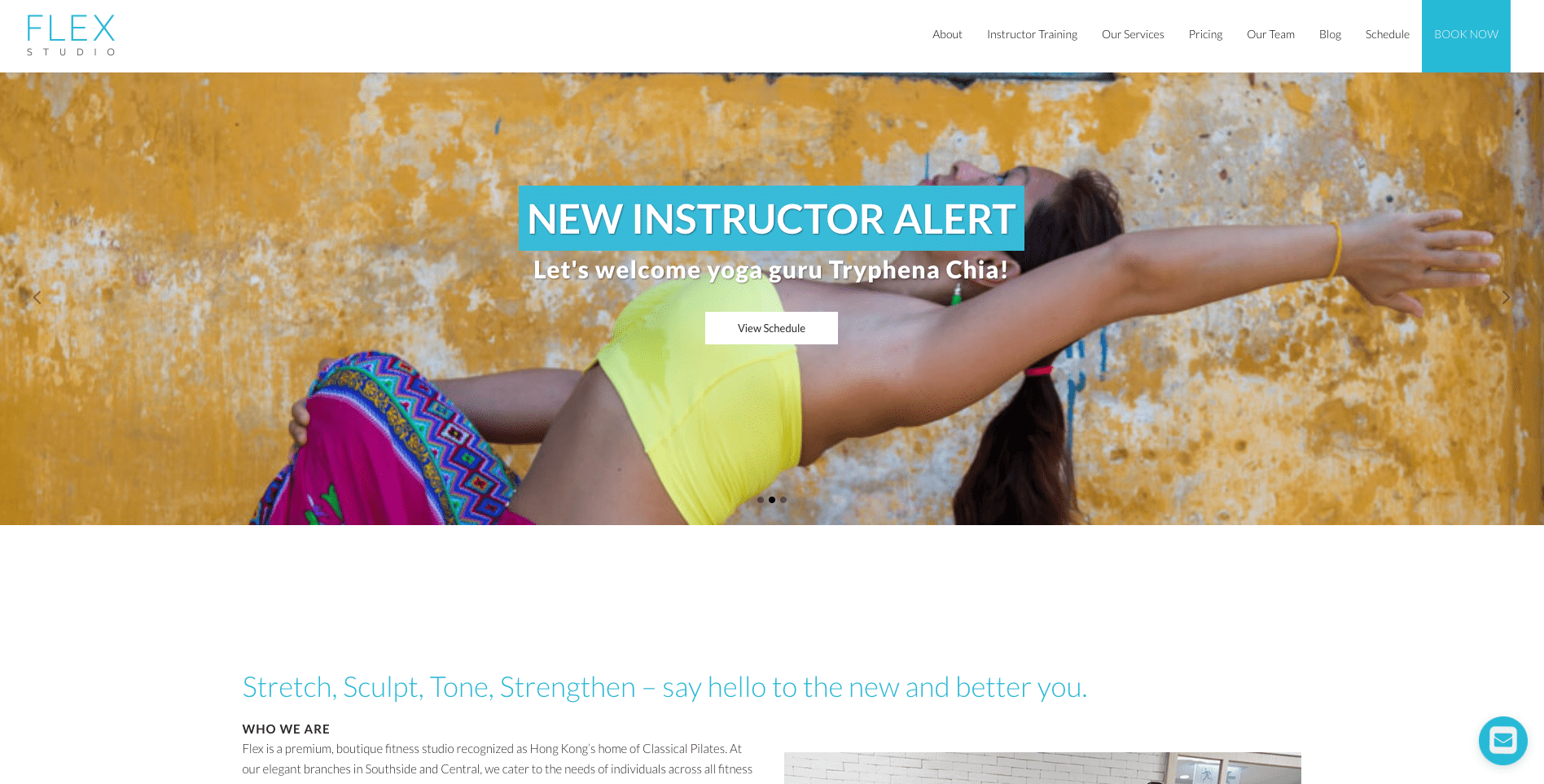 Flex is a boutique studio renowned as Hong Kong's home of Classical Pilates. There are two branches in Southside and Central. They offer a highly versatile and tailored range of small group classes, retreats, and even instructor training.
Classes include a selection of Pilates, Yoga, Barre, TRX, Cardio, and Aerial Fitness classes. Sessions extend beyond physical fitness at Flex, with classes offering the benefits of high-intensity training and stretching combined with mindfulness. 
Outside of exercise, Flex also brings experts from the health and wellness industry to host workshops. The studios are airy, bright, and have great changing rooms in addition to a wide selection of classes throughout the day. If you are looking to get more toned, work on flexibility, and access a variety of fun workouts, Flex Studio has something for you.
XYZ
Website: https://www.youarexyz.com/studio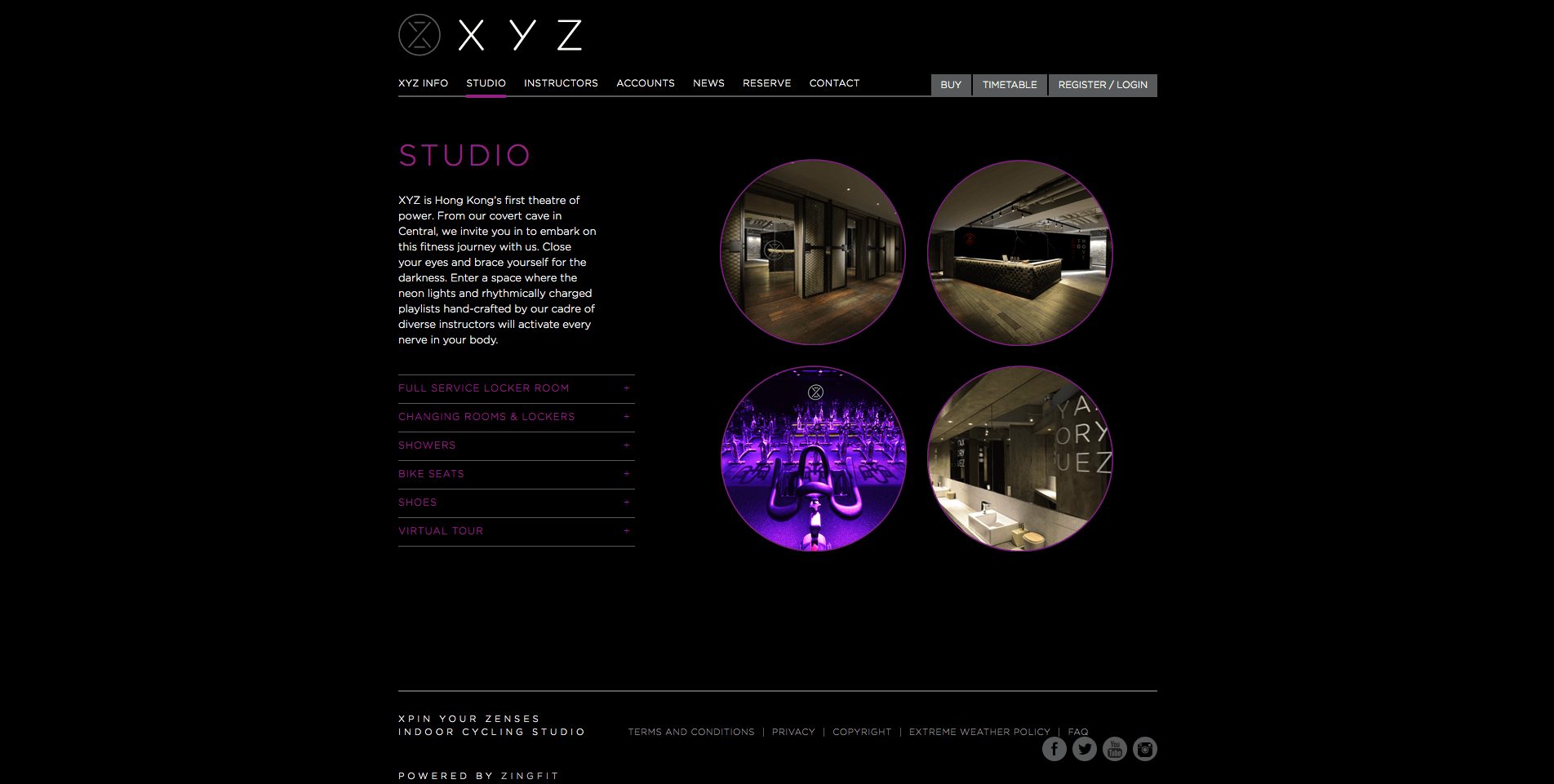 If you are looking for something a little more intensive and perhaps a little out of the ordinary, then XYZ should be on your radar. With a goal to help people escape the stresses of day-to-day life, boost energy levels, and regain control over their bodies – this is not your average cycling studio. Choose from a range of classes to reach new fitness goals, from high intensity training to a tough workout in a relaxed environment set to candle lights. 
This spacious studio has 45 spin bikes, bright lights, disco balls, and fully equipped changing rooms. Classes focus on different areas, from stress relief to cardio boost and even an anti-aging class. Instructors are very helpful, no fear if you're new to spinning; there will be someone to help you set up your bike and even provide a gel cushion for your seat.
Expect uplifting music as well as motivation and inspiration from the instructors helping you to be the best version of yourself. 
House of Fitness
Website: https://www.hofhk.com/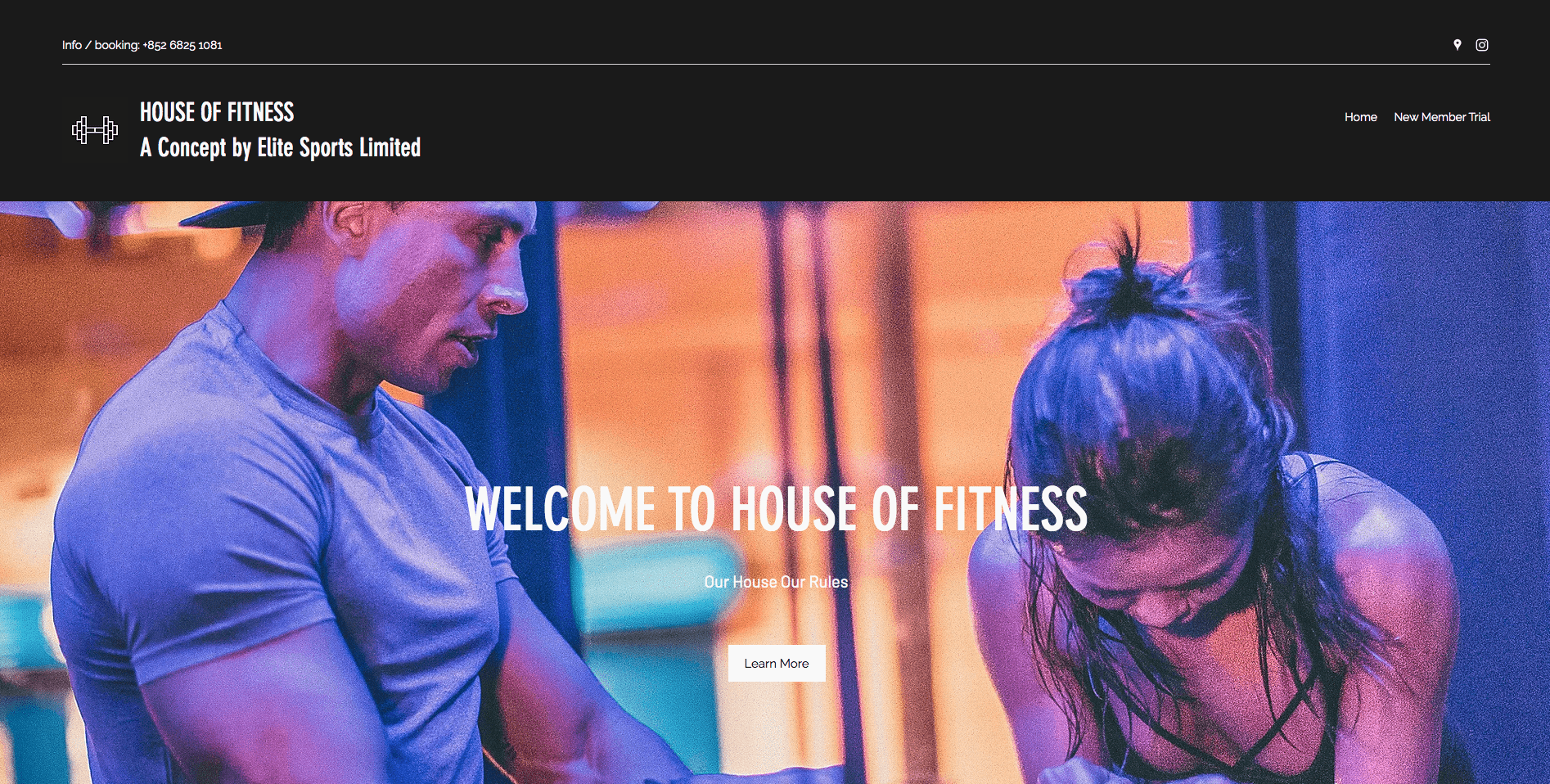 House of Fitness is a boutique high-intensity fitness studio located in Sheung Wan. Their classes blend cardio, free weights, and boxing to deliver results effectively and efficiently. They hire the top trainers from across the world, and classes are specially designed, so every minute counts. The studio is fitted with the best equipment, including spin bikes, TRX, boxing bags, and weights.
Their four classes range from cardio-intensive fat burning to muscle building and body toning. So whether you're working on your strength or you're on a weight loss journey, there's a class for you at this studio. 
The Customer
Engagement Playbook
for Your Fitness
Business
Discover more
H Kore
Website: https://h-kore.com/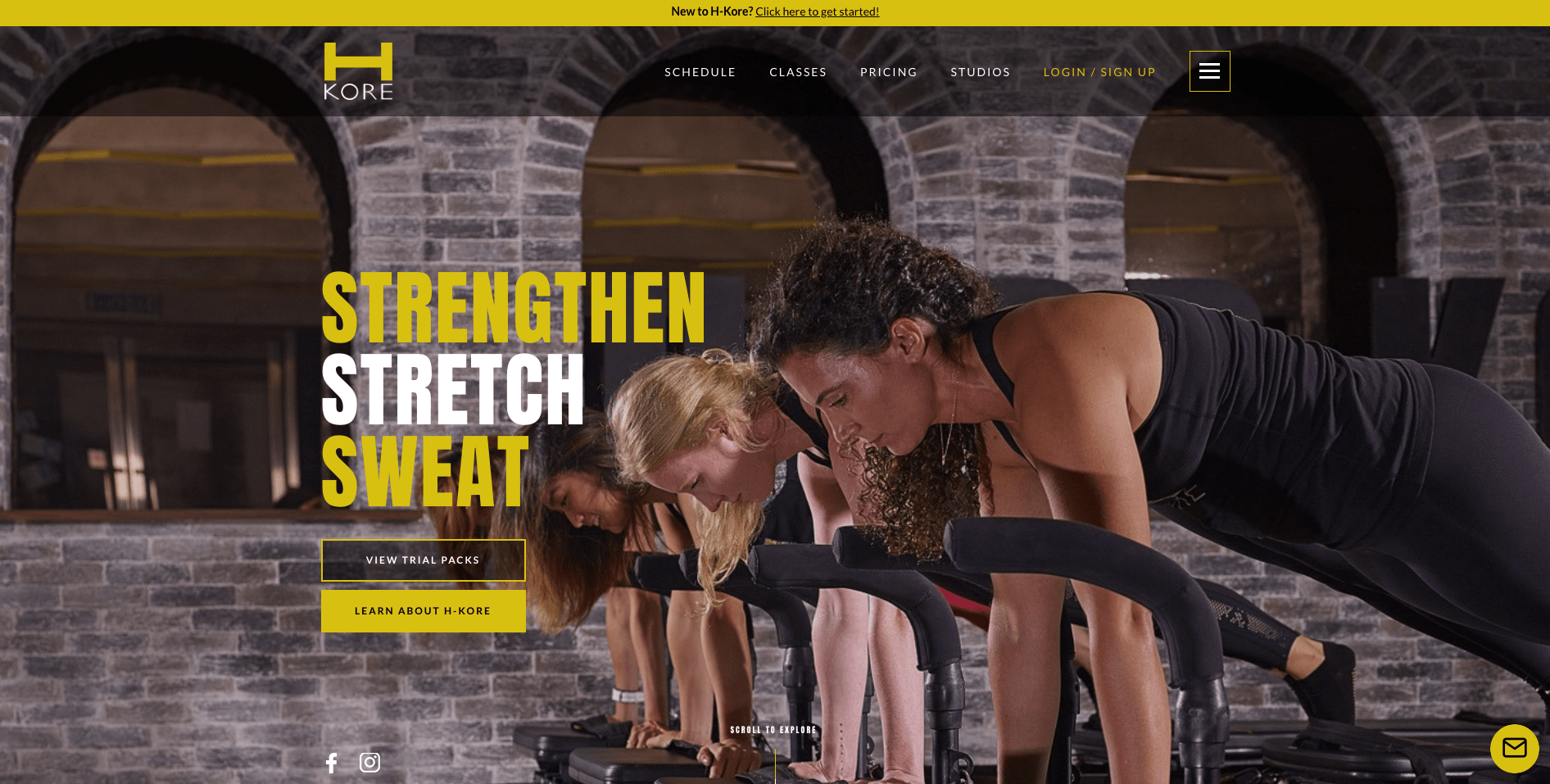 Classes at H-KORE combine strength training, flexibility, and cardio. Sessions always aim to share novel fitness techniques from around the globe, meaning that you'll never get bored here. Classes are kept small and personal, with a maximum of 10 students per class, and the coaches are highly energetic and offer great motivation.
The studio is also home to a machine called the Megaformer (a boosted version of a Pilates reformer), and each workout moves through both high intensity and low impact moves. This combination helps to strengthen, mobilize and reduce chances of injury. This unique apparatus allows you to target muscles that you didn't even know existed – it claims to target over 400 muscles within one 45-minute session. Don't be fooled; these classes are nothing like Pilates as you know it.
The studios are all beautifully designed with an industrial feel. Changing rooms are stylish and fully kitted out. The atmosphere in the studios is fun and communal. Instructors routinely check on everyone to see that they are performing the exercises with the correct technique, and classes are very easily scaled for people of all levels. 
Lights Out
Website: https://www.lightsouthk.com/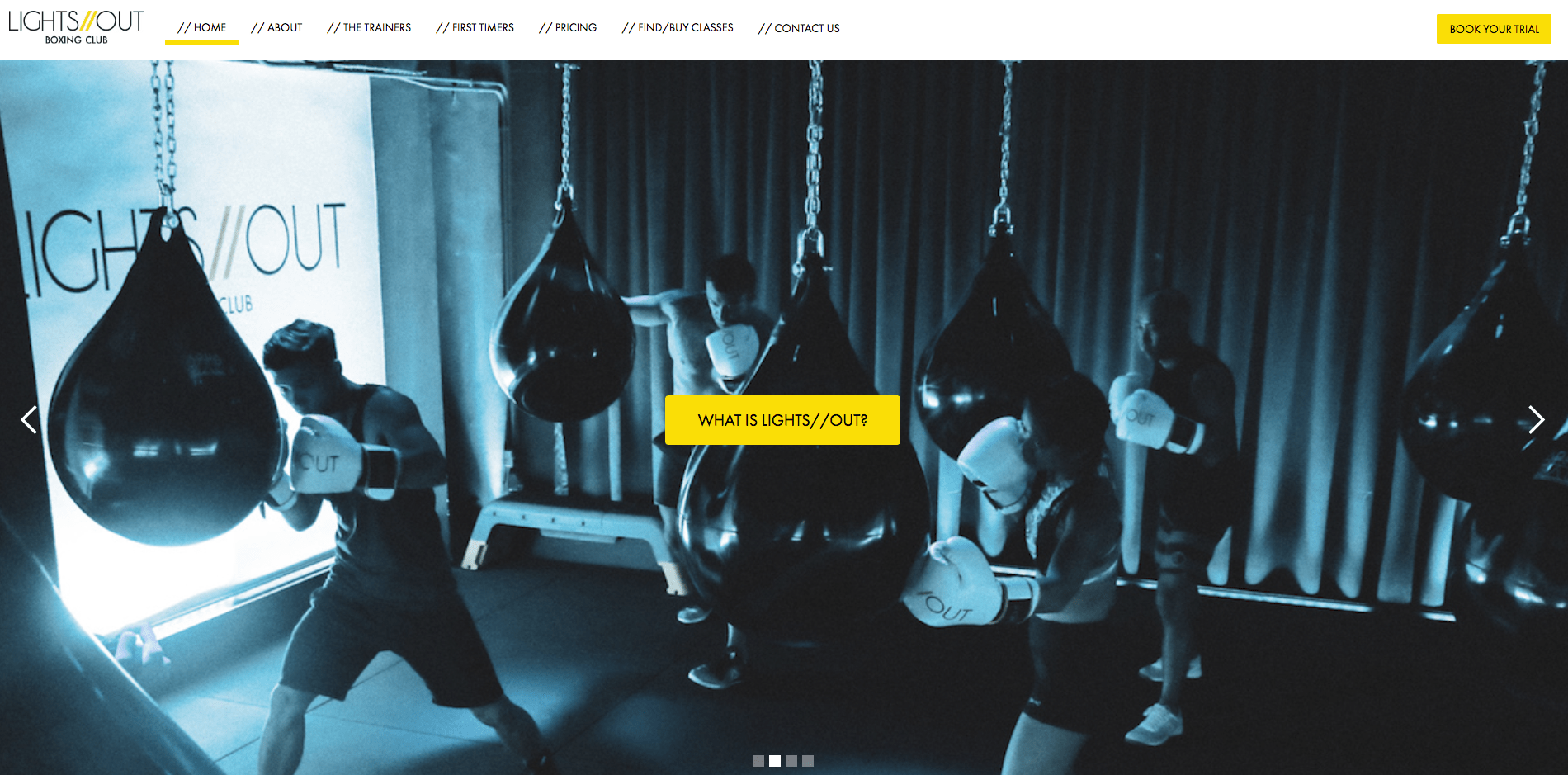 Inspired by boxing trends popular in the US and UK, LIGHTS//OUT is a leader in Hong Kong when it comes to immersive fitness classes. They offer group boxing classes with upbeat soundtracks and nightclub lighting; participants shift between boxing drills on the Aqua punching bags weights and resistance work on the floor. Their dark studios, with carefully selected playlists and mesmerizing lighting, are sure to help kick your daily stresses. In LIGHTS//OUT, it's against you for 50 minutes of great music, boxing drills, and a killer total body workout. No boxing experience is needed.
Classes are divided into four rounds – two rounds on the bags and two on the floor.
On the bags, you will be taken through a specific routine following traditional boxing moves and combinations. The methods are frequently changed to keep members on their toes. The floor exercises are based more on circuit training; these can include dumbbell work, barbell work, cardio drills, or bodyweight exercises. The bag rounds are always relatively similar in each class; however, the rounds on the floor will have more variety, and classes also offer a focus on upper, lower of full-body workouts.
Pherform
Website: http://www.pherform.com/ 
Created to develop a proven training system designed explicitly towards the female body Pherform offers female-specific health and fitness training in small group classes. Founder Alex De Fina has pioneered and built some of Hong Kong's most iconic boutique fitness brands.
Pherform has a unique training program called FST, or Female Specific Training. FST takes into account the fact that women respond to certain stimuli in different ways. They offer 12 different types of classes, including Boxher, to Spinher to Powher. Their main aim is to empower women and help them to be the strongest version of themselves.
There is also an in-house doctor at Pherform to allow customers to truly get the most out of their health and wellness journey.  
Kita Yoga
Website: http://www.kita-yoga.com/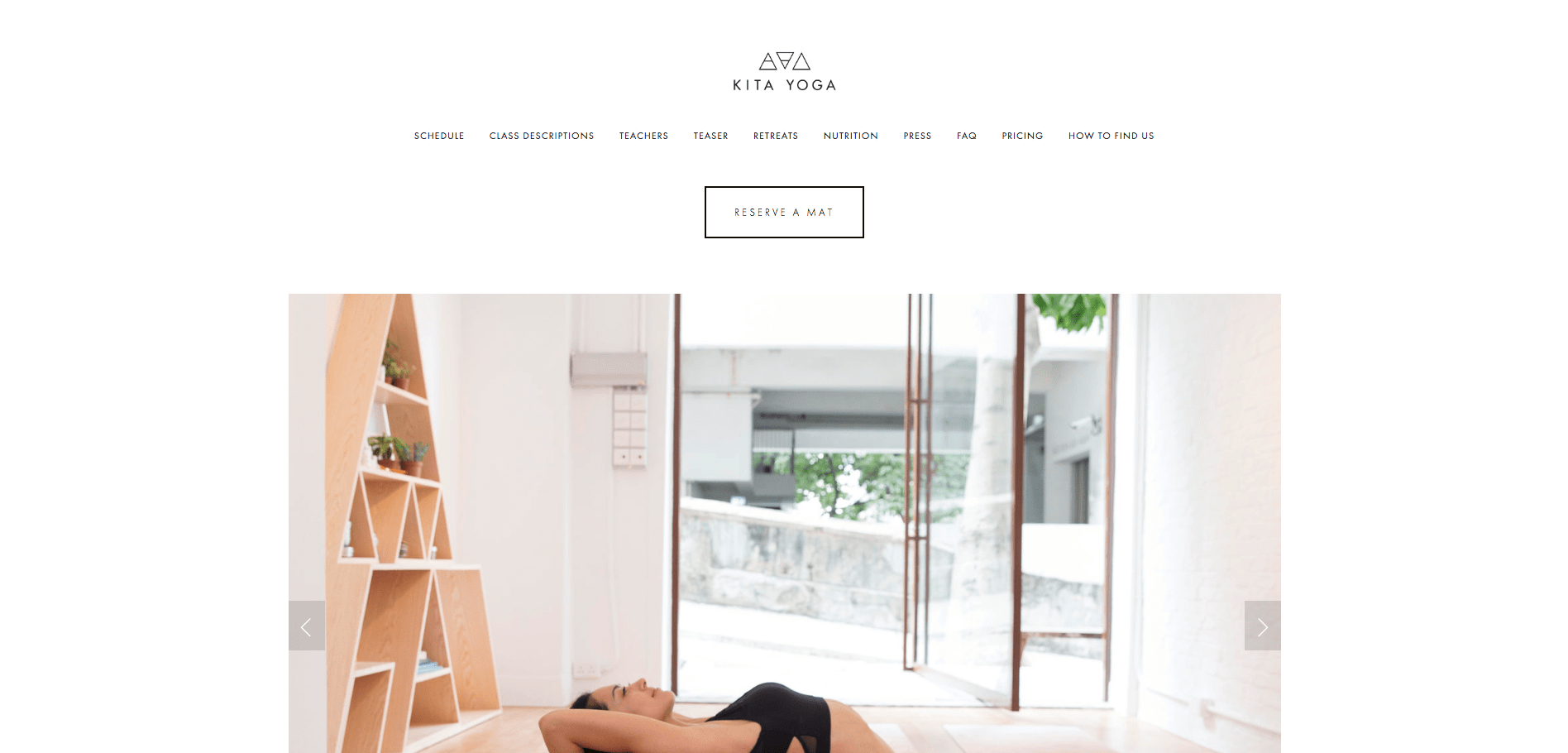 In the peaceful location of Sheung Wan, we find Kita Yoga, a small but characteristic yoga studio that offers dynamic flow classes, body-sculpting, and even candle-lit classes for the ideal post-work stress relief.
Classes are taken in front of a floor-to-ceiling window, allowing you to watch the world go by while practicing the various types of yoga and meditation on offer at Kita Yoga. The studio was founded by Lululemon ambassador Nikita Ramchandani who set out to create a yoga studio that was accessible and engaging and actively seeks to build a community of like-minded people.
There is a wide and varied range of classes on offer, including flow, sculpt, and yin classes. Kita integrates meditation and breathwork into each class, and the teachers are very conscious of the benefits yoga has on our mental wellbeing.
PURE Fitness
Website: https://www.pure-fitness.com/hongkong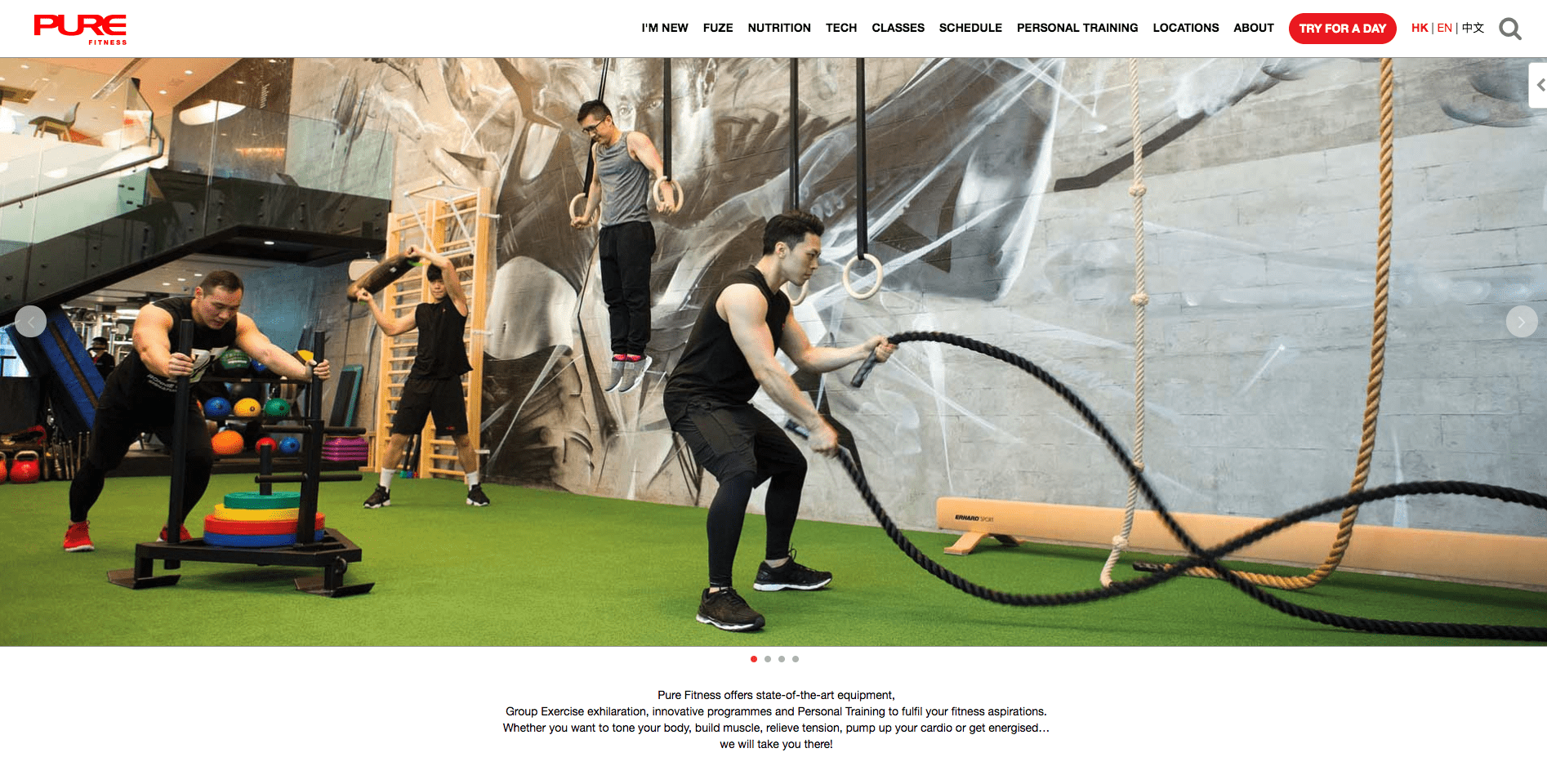 Pure is renowned for its well-located and accessible locations across Hong Kong. With nine studios in Hong Kong and more across Asia, Pure Fitness offers state-of-the-art equipment, personal training sessions, and a wide range of fun and quirky group class options, including Pure Yoga.  
The brand stays up to date with the latest fitness trends, and this is reflected in their class offerings: from Pilates, yoga and pole dance, to spartan training, spin classes, TRX and much more. Tech lovers will also appreciate the offerings at Pure Fitness. There are plenty of fun ways to entertain yourself with a multiplayer RealRyder Go Kart as well as fitness video games, Wattbikes, and virtual reality bikes and fitness. It is one of the most popular gyms in Hong Kong for a reason!
Whether you are looking for motivation from fun group classes, a fully equipped gym, so you can do your own thing or yoga, this gym has you covered. 
There's also plenty of space to socialize post-workout – grab a nutritious post-workout meal at the gym's cafe, Nood Food.
The Customer
Engagement Playbook
for Your Fitness
Business
Customer engagement is the way in which a brand
connects with its customers on a deeper level than a
simple business and consumer relationship.
Discover more