Keeping up with the latest fitness industry trends, products, and tech can be time-consuming when you're running a business. So whether you're a fitness studio, franchise or club, attending fitness conferences is one of the most efficient ways you can stay up to date – and get ahead.
They're also the perfect place to meet other inspiring entrepreneurs and build up your existing network of fitness professionals. 
Luckily, there's a host of them coming up next year. There are options all over the world, spanning across different areas of health and fitness – from running a business and industry insights, to the latest nutrition and fitness trends. 
So wherever you are and whatever you're interested in – there's a conference for every fitness professional. 
Skip ahead to the list, or take a look at our fitness conference checklist before you dive in:
Fitness Conference Checklist
There are three key areas to invest in before you jump into the world of fitness conferences. Make sure you get the most out of the experience:
1. Be Clear on What You Want to Achieve from Your Visits
The first thing to know before booking tickets to any of the conferences we've listed below – is what you want to achieve from attending. 
Is it purely for networking purposes? Are you looking for a conference that's unique to your fitness niche, like a Yoga conference? Or do you want to access a general selection of fitness industry insights? Depending on your budget, you might want to splash out and check out more than one conference, so it's important to know what you want to achieve from them. 
2. Get Organized 
Before attending, familiarize yourself with the conference itinerary. Mark down the speakers, workshops, and sessions that you'll get the most value and insights from. It's also worth making a list of the different areas you want to learn more about. Is it gym equipment? Gym Management Software? Running a fitness franchise?
You can then check out the relevant speakers and see which categories they fall into. Then you can schedule your day to avoid any session clashes. If the conference has an app, download it to keep up to date with events in general and get more information on what's going on.
3. Make Time For Networking
Obviously, you want to make the most out of all of the great workshops going on at your chosen fitness conference. But don't forget that one of the best things about attending is the other like-minded fitness entrepreneurs who are also there! You can learn valuable insights and share your own. You never know who you might meet.
16 Fitness Conferences in 2020
Below, we've curated the 16 fitness conferences to check out in 2020 along with the best reasons for attending each one.
USA
IDEA World
Where: Anaheim, California
When: 8th-12th July 2020
Website: https://www.ideafit.com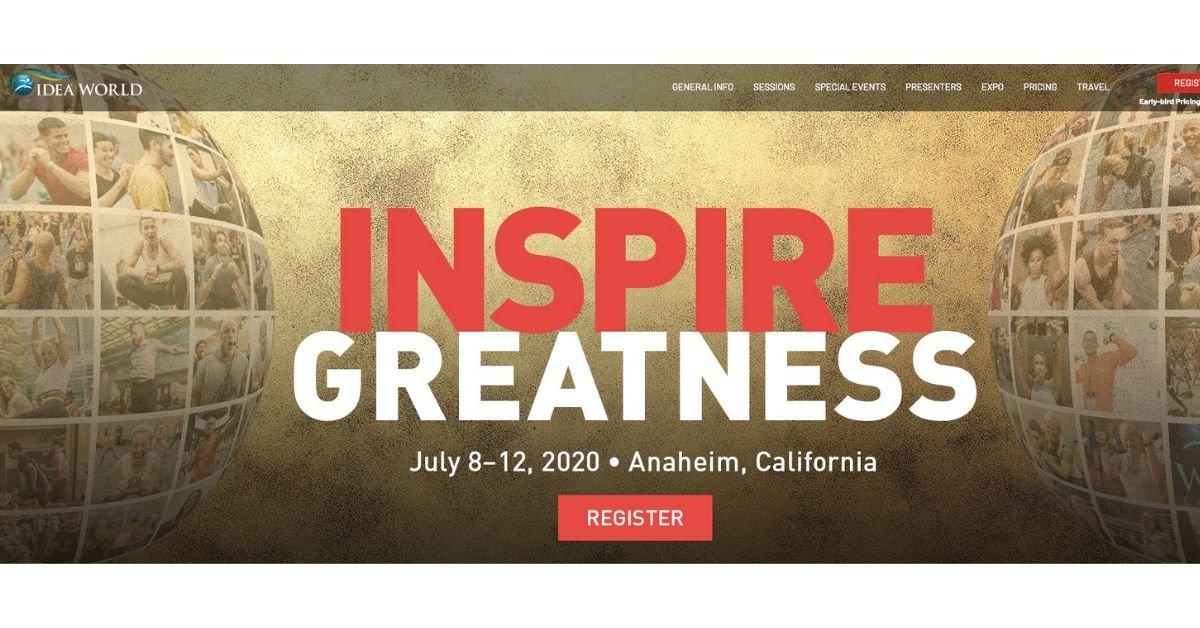 IDEA World features an expo floor with hundreds of brands and educational workshops for CECs. It's a great conference for furthering your own personal career and learning how to grow your fitness business. Save up to $70 dollars if you book before 29th May 2020.
Attend for:
More than 350 sessions on a huge variety of fitness topics.
An expo with over 600 exhibitors. Check out a range of products, services, and tech.
Opportunity to earn up to 24 Continuing Education Credits (CECs) throughout your visit.
The Boutique Fitness Summit
Where: New York, Chicago
When: New York – 24th April 2020. Chicago – October 2020
Website: https://bfsconferences.com/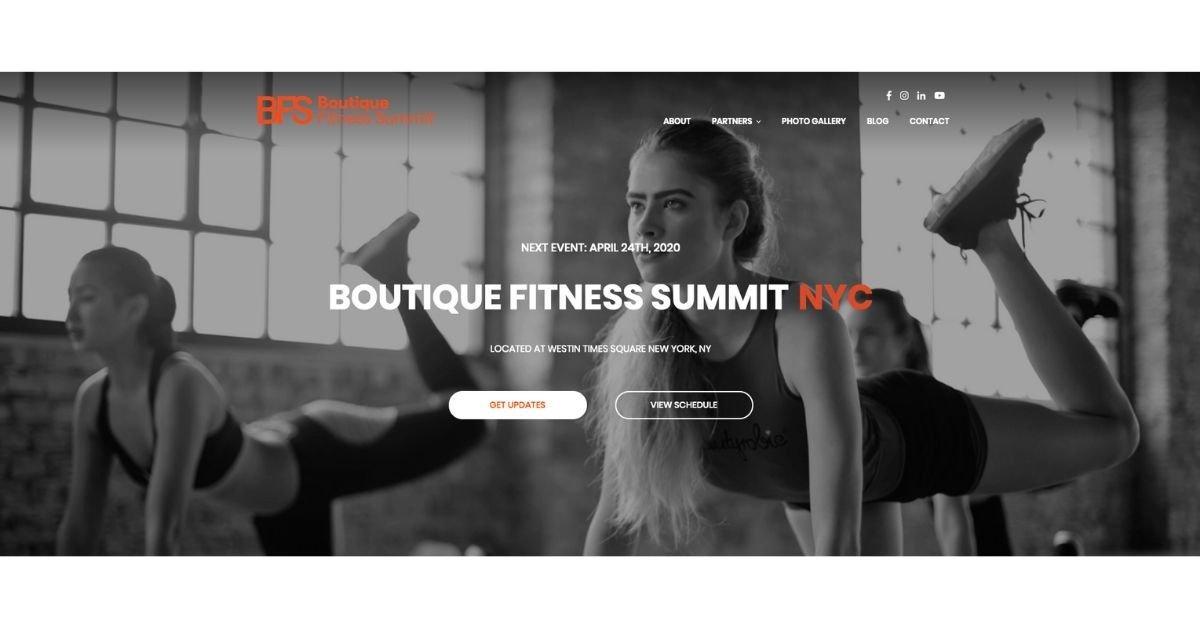 The Boutique Fitness Summit is a dedicated conference for fitness professionals in the boutique sector. Since it's beginnings in 2018, BFS has worked with hundreds of boutique studios to transform their businesses. 
Attend for:
Niche focus on the boutique fitness industry.
Custom content and specialized learning resources.
Thought leadership from boutique fitness owners. Previous keynotes include Shred415 co-founders and the co-founder of Soul Cycle and Flywheel.
IHRSA 2020
Where: San Diego, California
When: 18th-21st March 2020
Website: http://hub.ihrsa.org/ihrsa-2020-agenda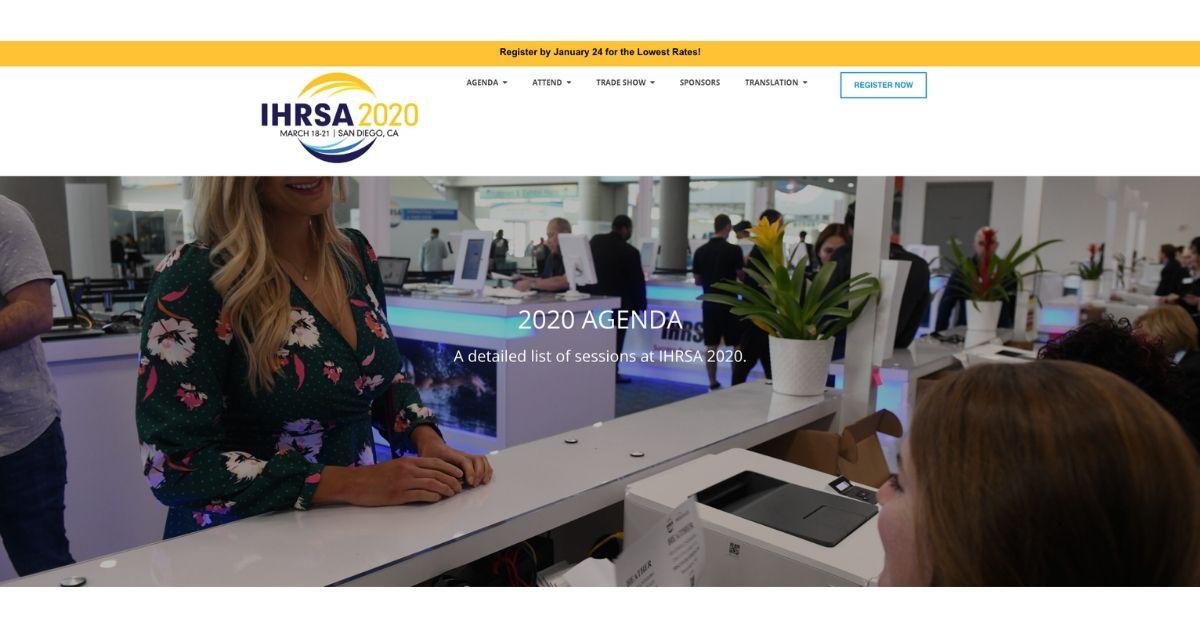 The International Health, Racquet and Sportsclub Association holds a conference every year that's perfect for every type of fitness entrepreneur and professional. 
Make your visit an active one by signing up for the IHRSA 5k. The run takes place on Wednesday 18th March from 6.30-7.30am and a portion of the proceeds go to the IHRSA foundation. Register for $30 by the 14th of February to take part.
Attend for:
Get involved with industry roundtables and fireside chats and connect with other fitness professionals.
Interactive sessions from several IHRSA 2020 sponsors and industry experts on strategy and finance, equipment and facilities and sales and marketing. 
Attend a wide range of exercise classes led by industry experts.
SUCCEED!
Where: Irvine, California
When: 30th April- 3rd May 2020
Website: https://www.succeedwithafs.com/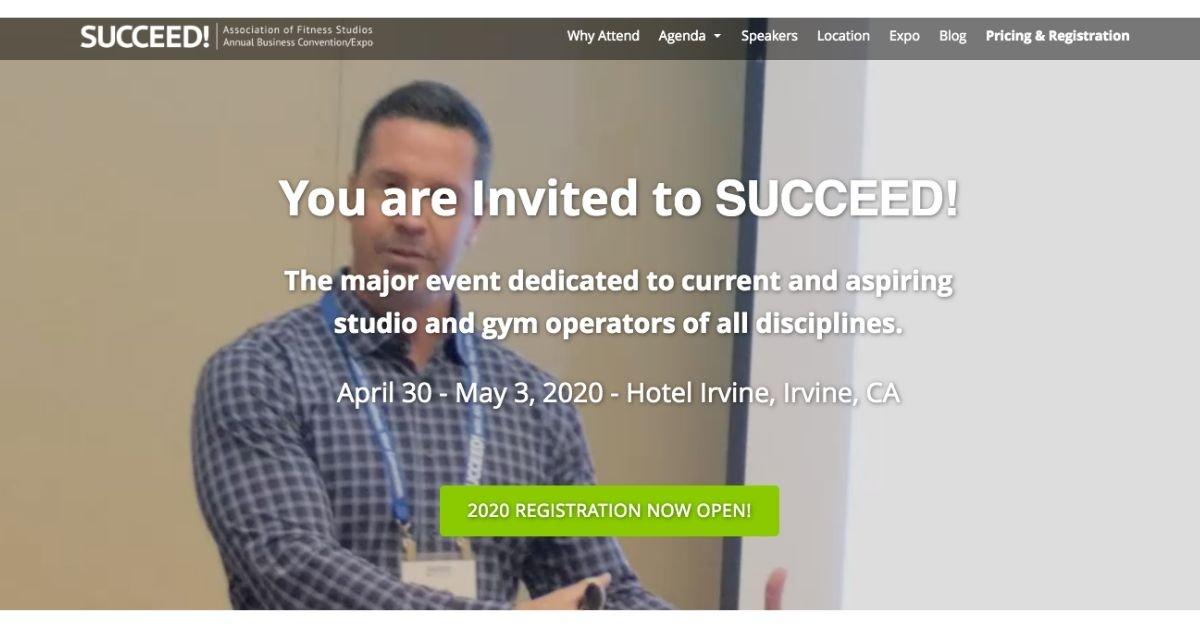 SUCCEED! is a convention dedicated to both current and aspiring studio and gym owners of all areas. If you're early on in your fitness business journey, it's a great opportunity to connect with like-minded people who've been where you are. Exchange great ideas, meet innovative suppliers and get ahead of the latest health and fitness trends.
Attend for:
Keynote speakers include Bedros Keulilian, Founder and CEO of Fit Body Boot Camp for a session on 'How to Get Clients to Pat, Stay and Refer'.
Convention center features over 40 workshops and breakout sessions with industry experts.
Participate in sessions for the chance to earn CECs from major certifying organizations.
The Club Industry Show
Where: St. Louis
When: 14th-16th October 2020
Website: https://www.clubindustryshow.com/en/home.html
Club Industry is a trusted and valued source of fitness industry news, trends, and education. Best suited to those working in the health club sector, this conference is a must-see for education, networking opportunities, and the tools you need to get ahead of the competition.
Attend for:
Specialized classes including retention, acquisition and fitness business management.
The opportunity to earn CECs.
Networking and a huge range of products and services to explore. 
Canada
The Yoga Conference
Where: Toronto, Canada
When: 2nd-5th April 2020
Website: https://www.theyogaconference.com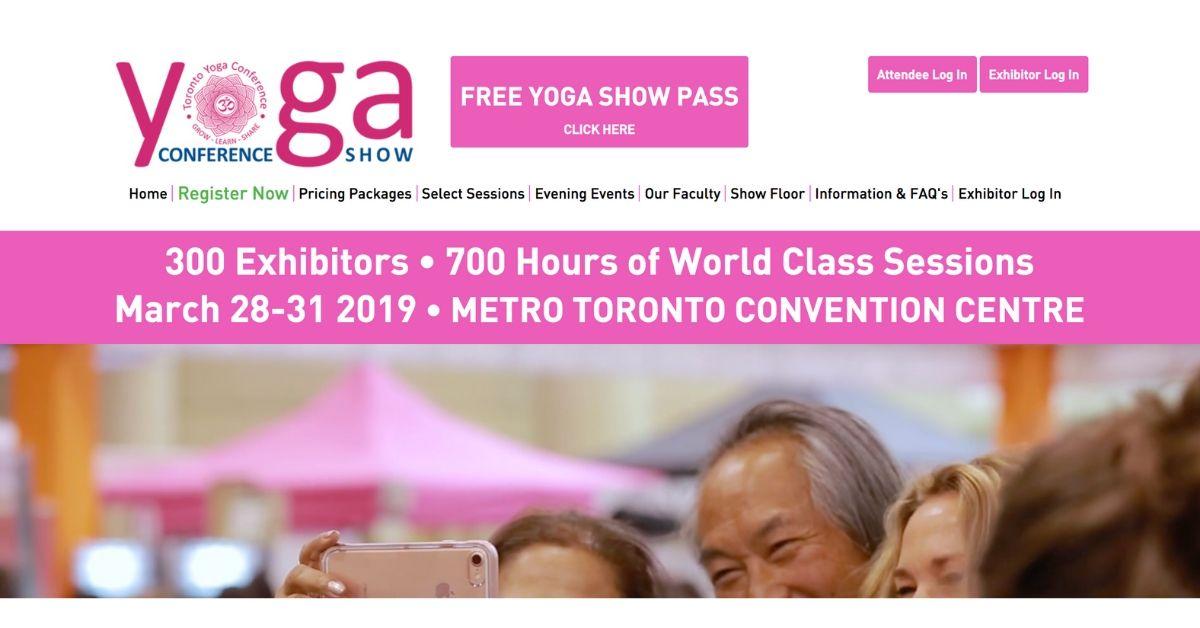 This Canada based conference is perfect for yoga professionals and enthusiasts. Check out the latest yoga, health, and wellness products in the Show and Marketplace area and make the most out of the business side of yoga at the Conference area. The official 2020 website isn't live yet, but tickets are available for purchase here.
Attend for:
The Customer
Engagement Playbook
for Your Fitness
Business
Discover more
The latest trends in yoga teaching and business
300 workshops, 80 master teachers and 500+ exhibitors
A diverse selection of sessions covering; techniques, training, teaching methodologies, anatomy, physiology, philosophy, ethics, and lifestyle.
Canfitpro
Where: Toronto
When: 12th-16th August 2020
Website: https://www.canfitpro.com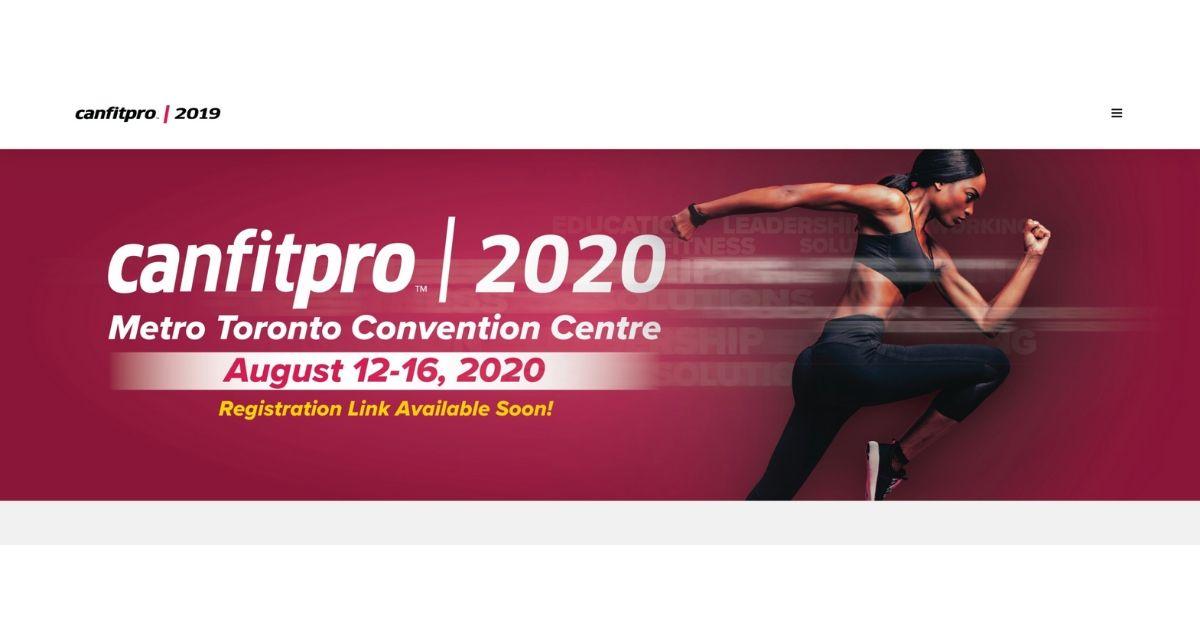 Canfitpro events provide fitness education, world-class keynote speakers and networking opportunities at an affordable price. The brand hosts its fitness expo in Toronto every year, as well as events in Montreal, Calgary, Edmonton, Vancouver, and Halifax. Check out their full range of events across various locations here.
Attend for:
The latest fitness education and the opportunity to obtain CECs.
Hands-on experience in new techniques and training.
Networking with fitness industry leaders.
Australia
FILEX
Where: Sydney, Australia
When: 1st-3rd May 2020
Website: https://www.filex.com.au/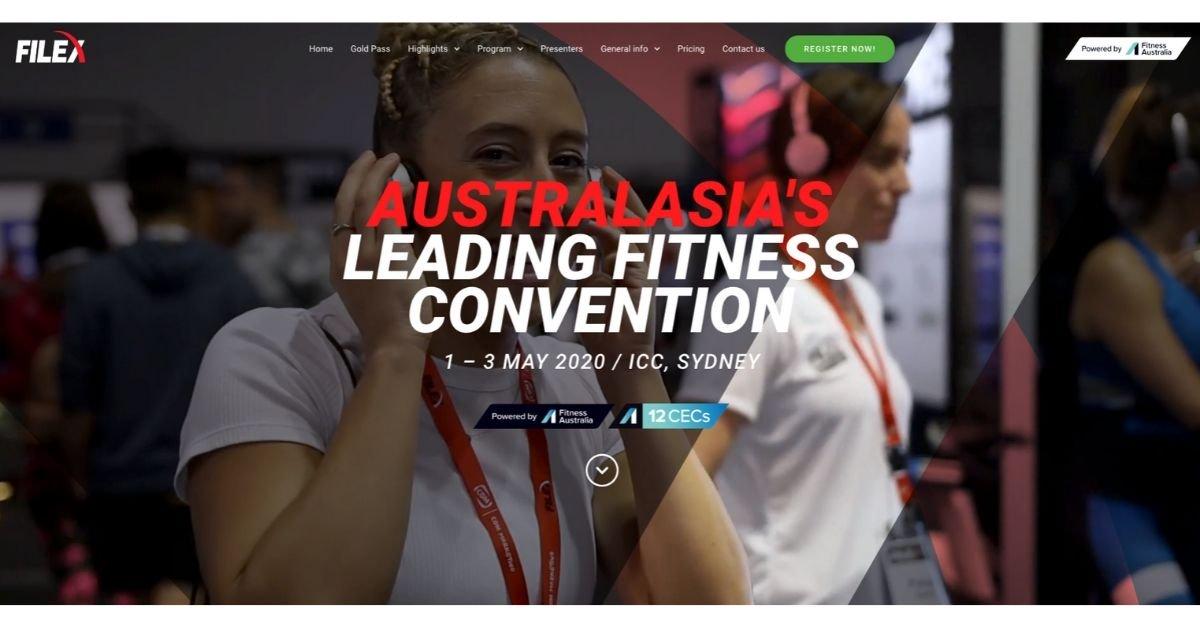 This conference is known as Australia's leading fitness convention and combines work and play. Expect networking, social events, and fitness classes combined with hundreds of educational sessions. You can purchase a Gold Pass for the conference which brings bonus perks to your visit including exclusive access to the pre-convention Business Summit on Thursday 30th April.
Attend for:
Networking with business owners from all around the world.
Wide range of topics covering business, leadership and coaching, nutrition and many more.
Access to the Fitness Show B2B to find out about the latest services and equipment.
Fitness Show
Where: Melbourne, Australia
When 24th-26th October 2020
Website: https://fitness-show.com.au/melbourne/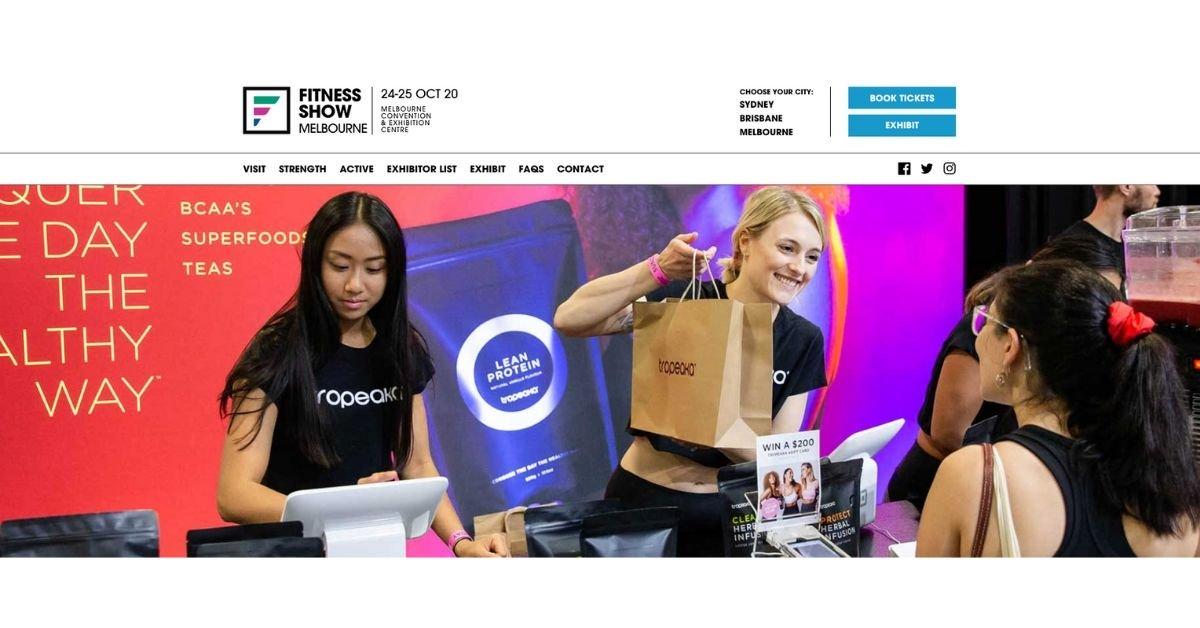 The Fitness Show is a great opportunity to check out the latest innovations in commercial fitness equipment and learn about the latest trends and market insights. This buzzy conference features a host of fitness influencers, athletes and professionals and hosts a range of competitions, including the ICN World Championships.
Attend for:
Get ahead with the latest nutrition and equipment products.
Meet and greet with famous fitness fanatics and like-minded people.
Check out the latest strength and cardio workouts.
Asia
The FIT Summit
Where: Singapore
When: 14th-16th April 2020
Website: https://thefitsummit.com/
With a passionate commitment to helping fitness professionals work together to learn and grow, The FIT Summit connects and engages fitness entrepreneurs and business owners. It's Asia's largest and most influential health and fitness conference.
Attend for:
Powerful insights into the growth of the fitness industry in Asia.
Breakout networking sessions.
Masterclass on boutique fitness with Emma Barry. (April 14th only. Tickets available here.)
Keynote speakers include CEO of Anytime Fitness Asia, Founder, and CEO of CXA group and many more.
Asia Fitness Conference
Where: Bangkok, Thailand
When: 2nd-4th October
Website: http://www.cvent.com/events/asia-fitness-conference-2020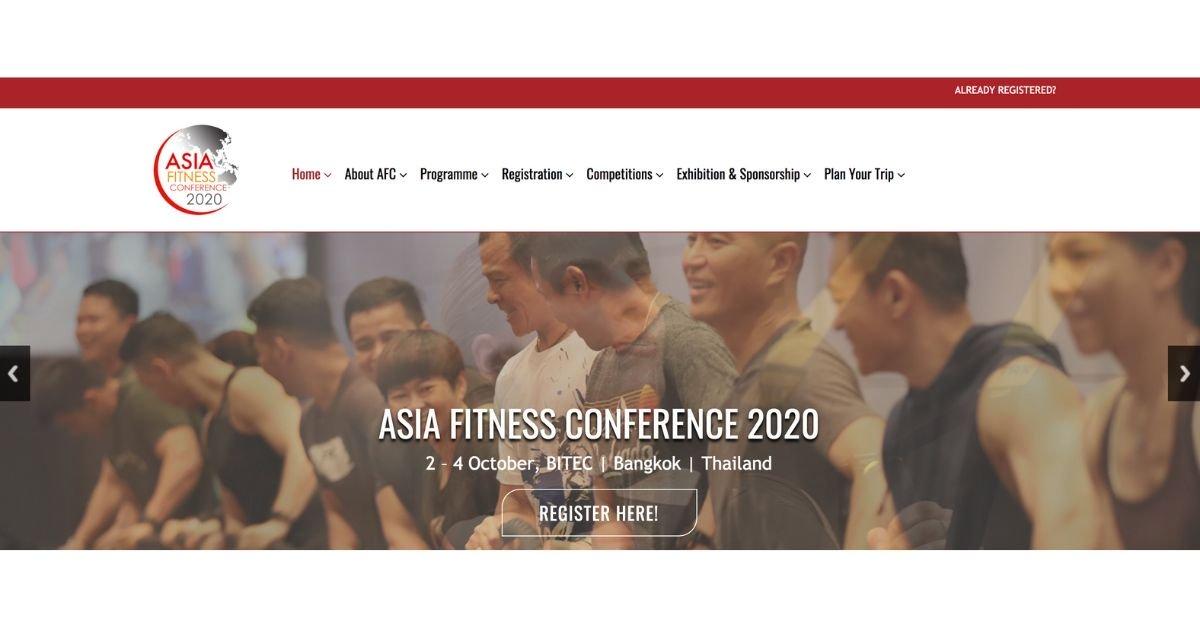 The Asia Fitness Conference offers world-renowned educators, the latest programs, newest trends and valuable opportunities to network and share ideas and experiences.
Join over 1,000 fitness professionals, personal trainers, group fitness instructors, club and business owners/managers, nutritionists and leading brands in the fitness industry at 2020's conference.  
Attend for:
The opportunity to advance your CECs
A range of pre and post-conference workshops to take part in (optional)
Networking with industry professionals
Europe
SFN Expo 2020
Where: Glasgow, Scotland
When: 10th-11th October 2020
Website: https://www.sfnexpo.co.uk/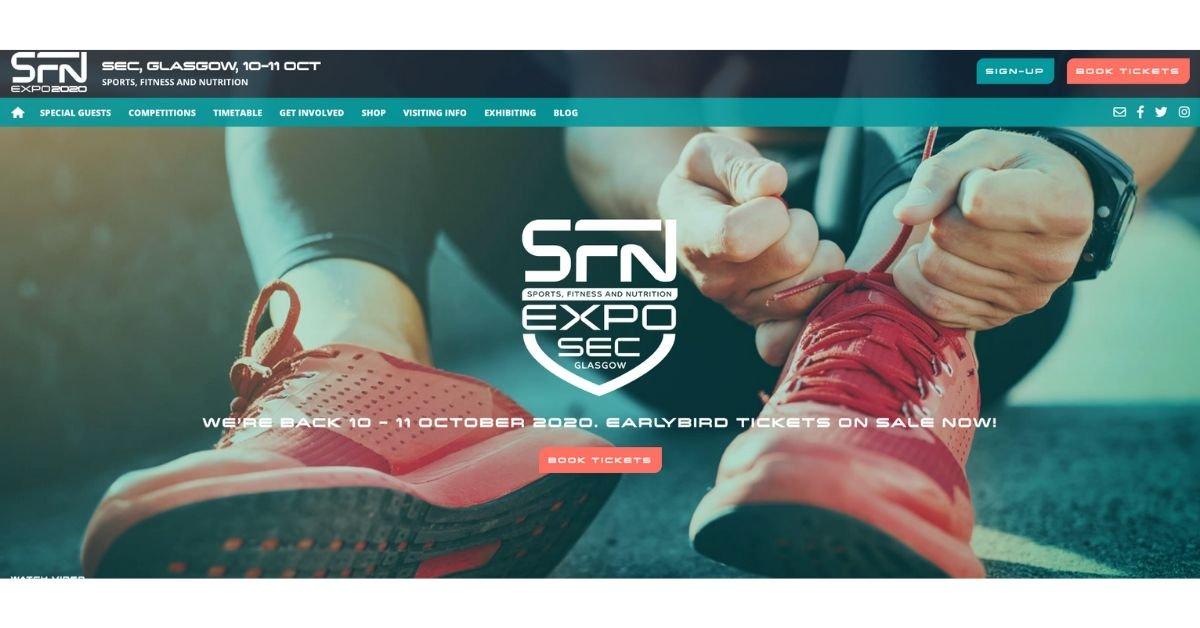 This sports, fitness and nutrition conference has been steadily growing in popularity over the last few years – and it's one for any fitness fanatic. While it's not as business-focused as those we've mentioned so far, it's the perfect event to get inspired for improving or adding to the services and exercise classes you may already be offering at your studio. 
Attend for:
High-energy, action-packed demos, live events, workshops, and classes.
Networking with fitness fanatics – the chance to learn more about what your potential members want!
The latest workout and nutrition information and trends that are fuelling the fitness industry.
Elevate
Where: London
When: 17th-18th June 2020
Website: https://www.elevatearena.com/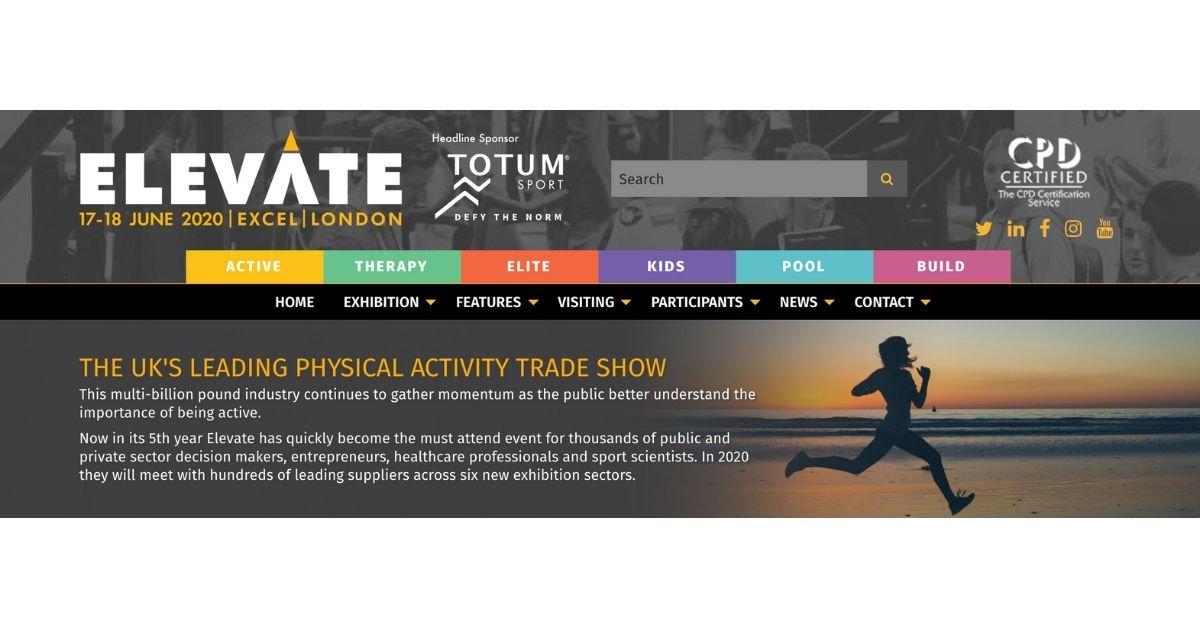 Elevate has become a must-attend event for thousands of entrepreneurs, healthcare professionals, and sports scientists. Now in its fifth year, 2020 promises hundreds of leading suppliers across six new exhibition sectors.
Attend for:
Seminars with senior fitness industry experts.
The latest on global heal trends.
Learn new techniques to apply to your business and check out new health products to further your knowledge.
Sweat
Where: London
When: 26th February 2020
Website: https://www.ukactive.com/sweat/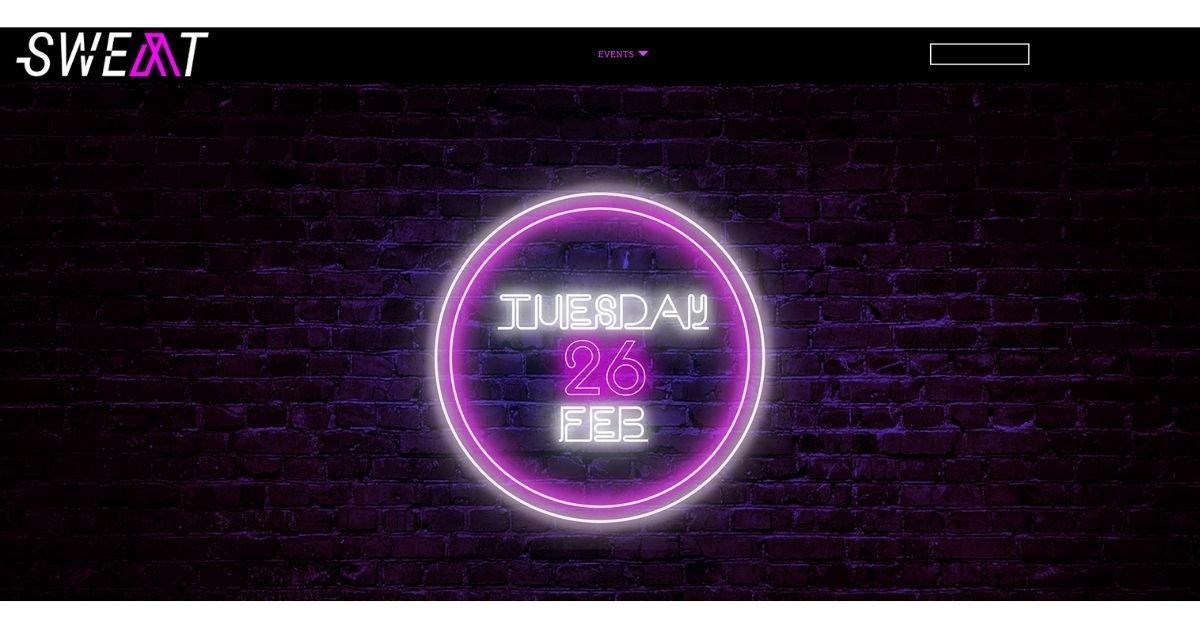 Hosted by not-for-profit health body ukactive, this one-day event is tailored specifically for empowering fitness professionals in the boutique sector. 
Attend for:
Thought leadership talks with industry professionals.
Networking opportunities with forward-thinking brands, influencers, investors and like-minded fitness pros.
Fitness industry data insights and business knowledge.
Allt För Hälsan
Where: Stockholm, Sweden
When: 6th-8th November 2020
Website: https://www.alltforhalsan.se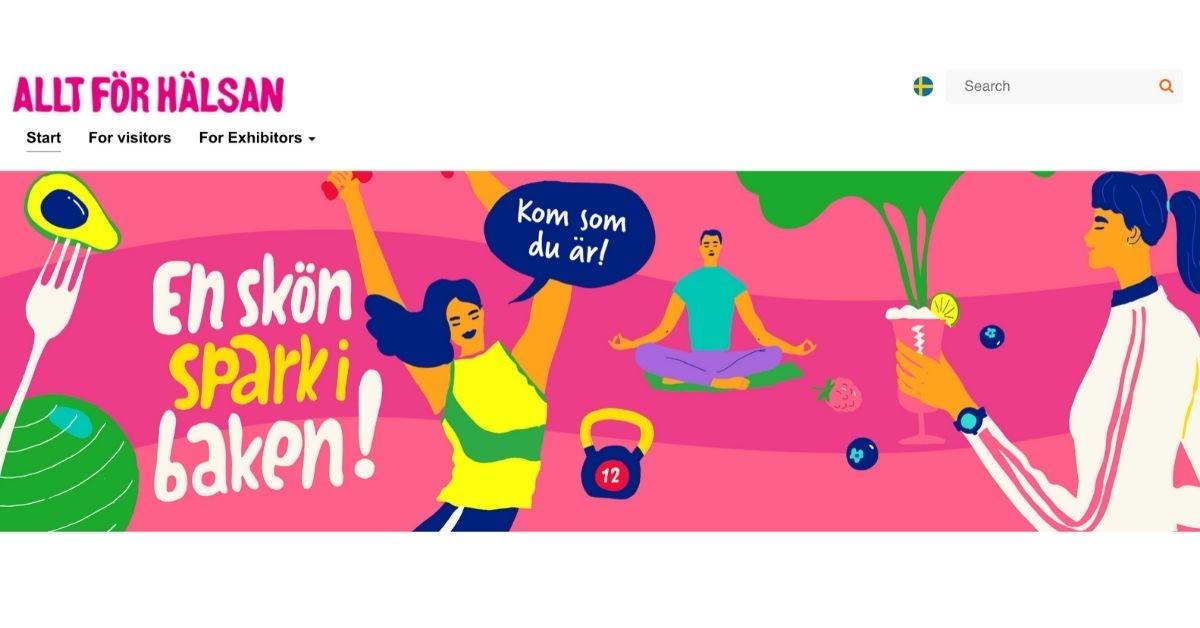 An inspiring conference focused on all things health, fitness, and wellness. Check out the latest training and yoga sessions with well-known instructors and meet and listen to the experts. This wellness expo is best suited to those interested in yoga, pilates, recovery, and wellness.
Attend for:
Live demos, events, workshops, and exercise classes.
Networking with like-minded individuals in the world of wellness. 
The latest yoga, pilates, and wellness information.
FIBO
Where: Cologne, Germany
When: 2nd-5th April 2020
Website: https://www.fibo.com/en/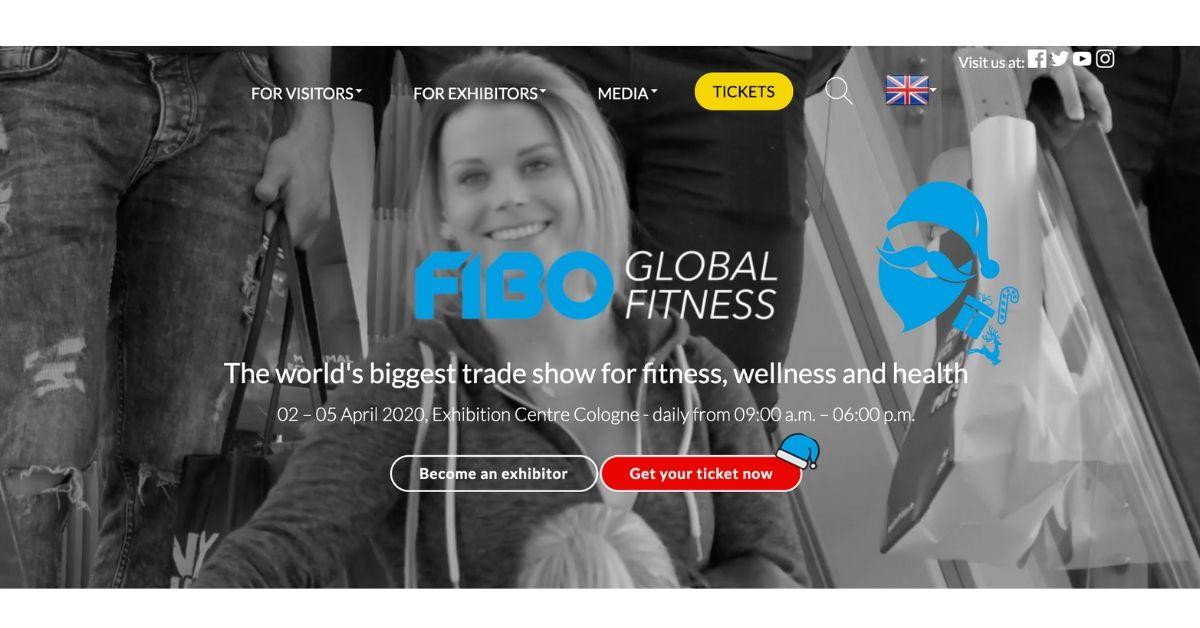 With hundreds of exhibitors, group fitness classes, and consultants, it's no wonder that people from all over the world flock to Germany for this event. Learn about the future of fitness across a range of industries and take your knowledge to new levels. 
Attend for:
Extensive insights on the future of fitness including digitization, franchising, and newcomers.
Access to matchmaking app – get to know valuable networking contacts 6-8 weeks before the show.
300 shows and lectures and over 1,000 exhibitors. 
The Customer
Engagement Playbook
for Your Fitness
Business
Customer engagement is the way in which a brand
connects with its customers on a deeper level than a
simple business and consumer relationship.
Discover more