Right now, around the world, millions of people are practicing self-isolation and social distancing, and this way of life is set to be the norm for an indefinite period.
Ultimately, this means people are now spending a lot of time at home. And while daily routines have been severely disrupted, there are lots of ways you can look after both your physical and mental health in the weeks ahead. 
Many people are turning to mobile apps to help give their lives structure, and below, we've curated a selection of the best. Whether it's recipe inspiration, finding fun ways to socialize digitally, or making time to meditate and exercise, this guide has you covered. 
All of the apps are free to download and use, with some in-app purchases optional for additional resources. We've broken the apps into five categories so you can easily find what you're looking for. Try a few of them to suss out what works best for you. Skip ahead to:
Apps for Meal Planning and Nutrition
Deliciously Ella
Website: https://deliciouslyella.com/app/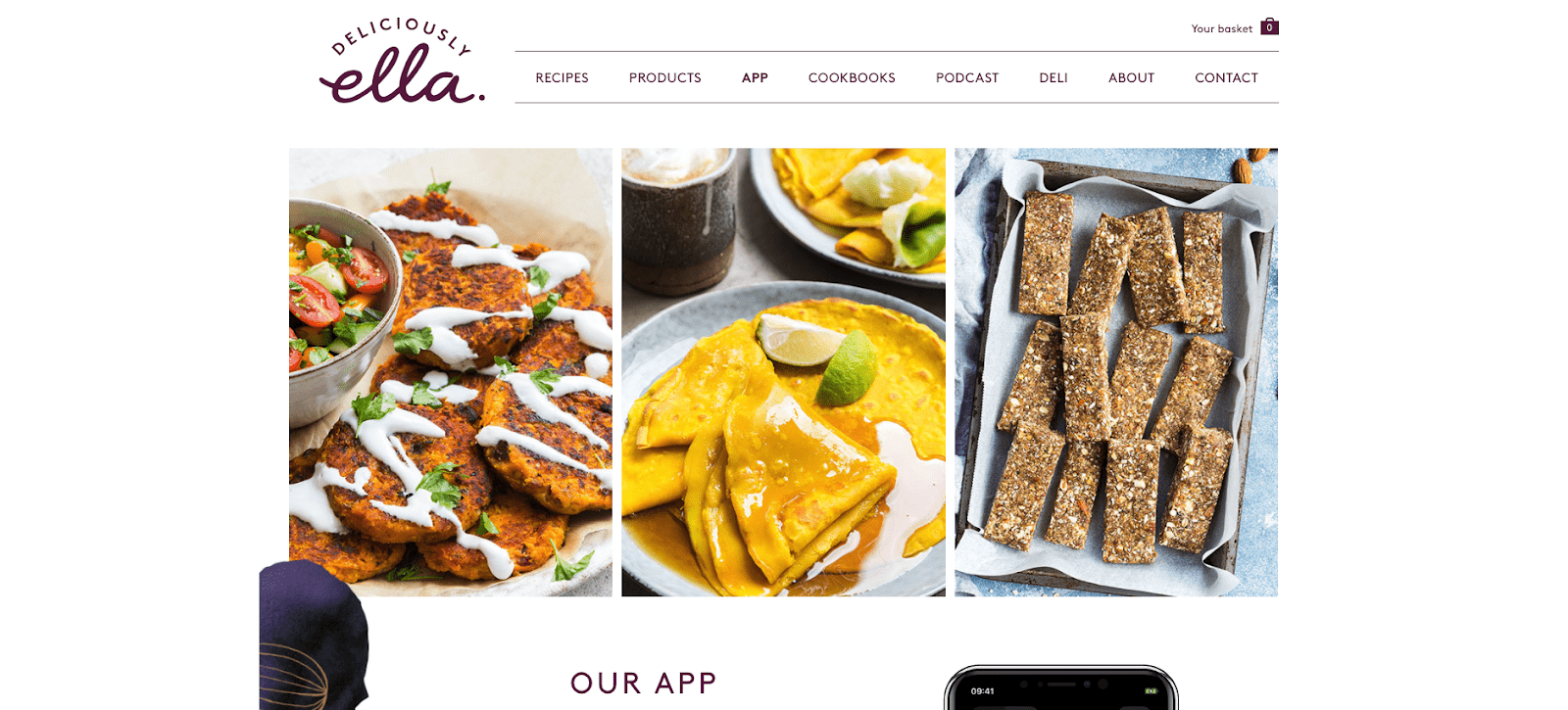 Having more time at home is an excellent opportunity to expand your cooking skills, especially when the recipes are as nutrient-dense as those on the Deliciously Ella app. Nourish your body with over 400 plant-based recipes. The app contains walk-through instructional videos, shopping lists, meal planners, and step-by-step images.

All recipes are gluten-free, refined sugar-free, and vegan friendly, though you can add in ingredients as you wish. There's plenty of freezable recipes, ideal for meal prepping for the weeks ahead. Double up on Ella's health and well-being content and get notified of the latest in-app recipes by following @deliciouslyella on Instagram. 
Yummly
Website: https://www.yummly.com/mobile/

Yummly takes the stress out of meal planning and is a great app for when your food cupboards are stocked up, or if you're trying to limit your trips to the grocery store. The ultimate app for organizing when it comes to shopping and cooking, Yummly has over 2 million recipes and helps you plan out meals and search recipes using the ingredients you already have in your pantry. You can also filter the recipes by dietary restrictions, time, and more, and the app will organize your shopping list for you. 
MyfitnessPal
Website: https://www.myfitnesspal.com/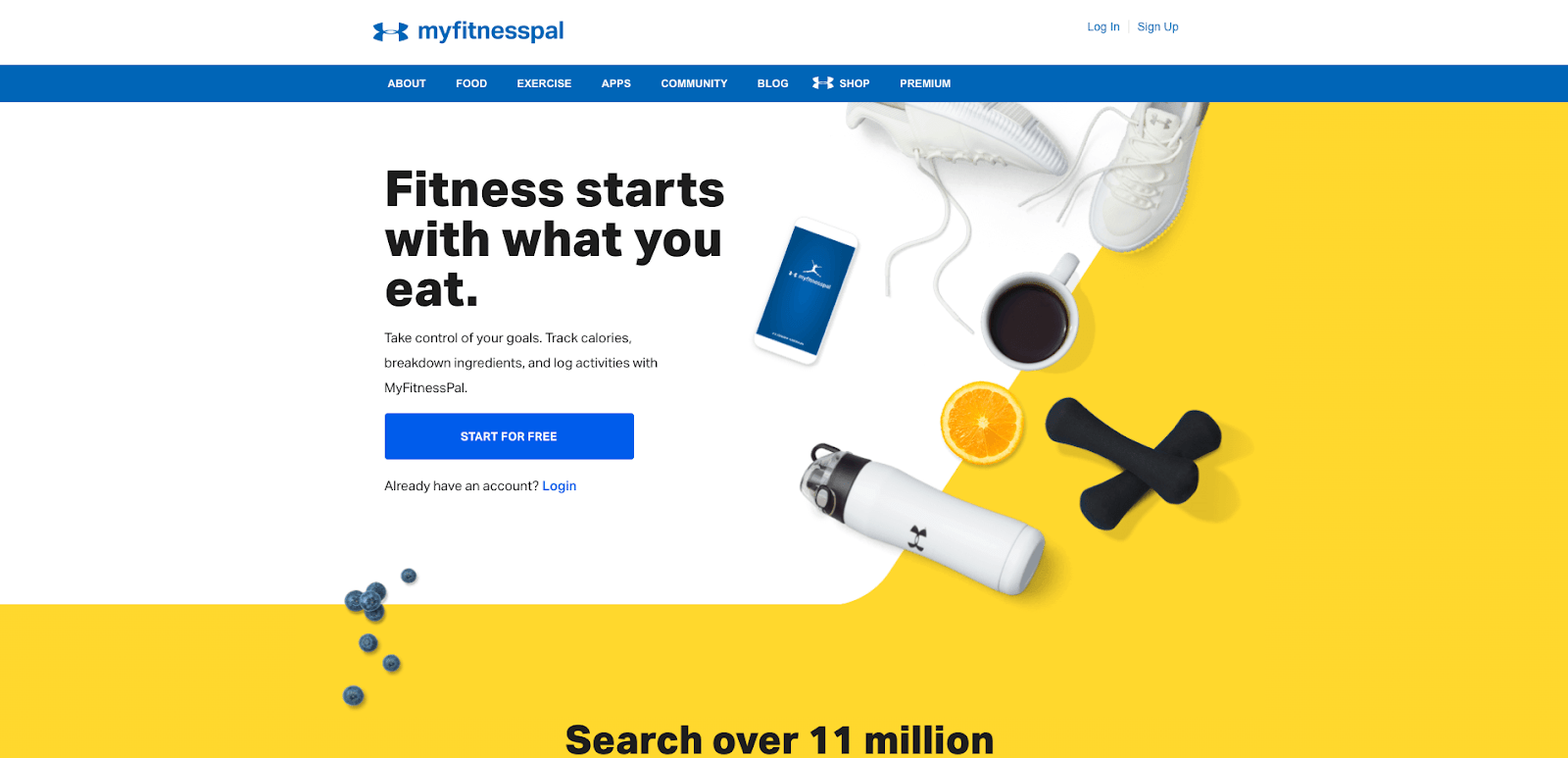 With Deliciously Ella for recipe inspiration and Yummly when you're not sure what to do with the ingredients you have, MyFitnesspal comes in to help you track everything you're putting into your body and the energy you put out. 
The app is excellent for weight loss and works effortlessly with devices like the Apple Watch. 
Myfitnesspal has a comprehensive nutritional database, so you can easily track your calories in vs. exercise. Pop each of your meals into the app throughout the day, and it works out how many calories you've eaten. You'll then see a breakdown of where most of your calories have been used and what you have left to eat in a day to help you lose or maintain weight, depending on your goals. The app is a great eye-opening tool in terms of giving an idea of what foods you regularly consume that are potentially high-calorie, helping you with long-term weight management.  
Apps for Fitness and Productivity 
StrideKick
Website: https://stridekick.com/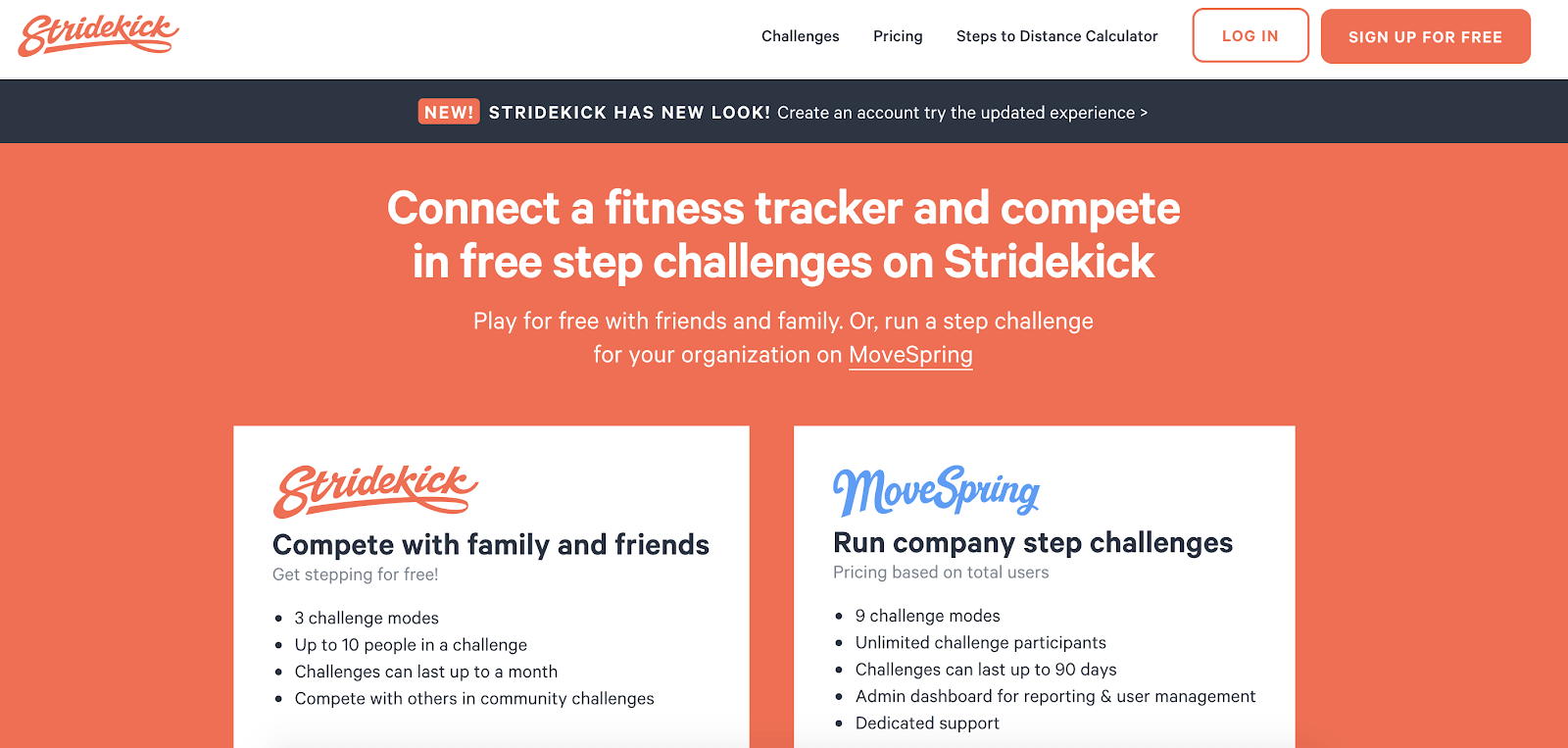 There are hundreds of health and fitness apps to choose from, and Stridekick makes getting active fun. The app welcomes anybody regardless of their fitness level to join, build, and find communities to stay active together. If you're at home all day, it's all too easy to spend most of your time sitting around and let your fitness priorities slide. Stridekick gives you a reason to up your physical activity levels and get moving. The app syncs with a wide range of wearable devices, including Garmin, Fitbit, and Apple Watch. You can also connect using your smartphone or enter steps manually if you don't have a fitness tracker. 

Encourage friends and family to download the app so you can compete and motivate each other to move more. In essence, you can take part in team fitness challenges with up to ten people and even compete with others in a range of community challenges.

Sessions
App store: https://apps.apple.com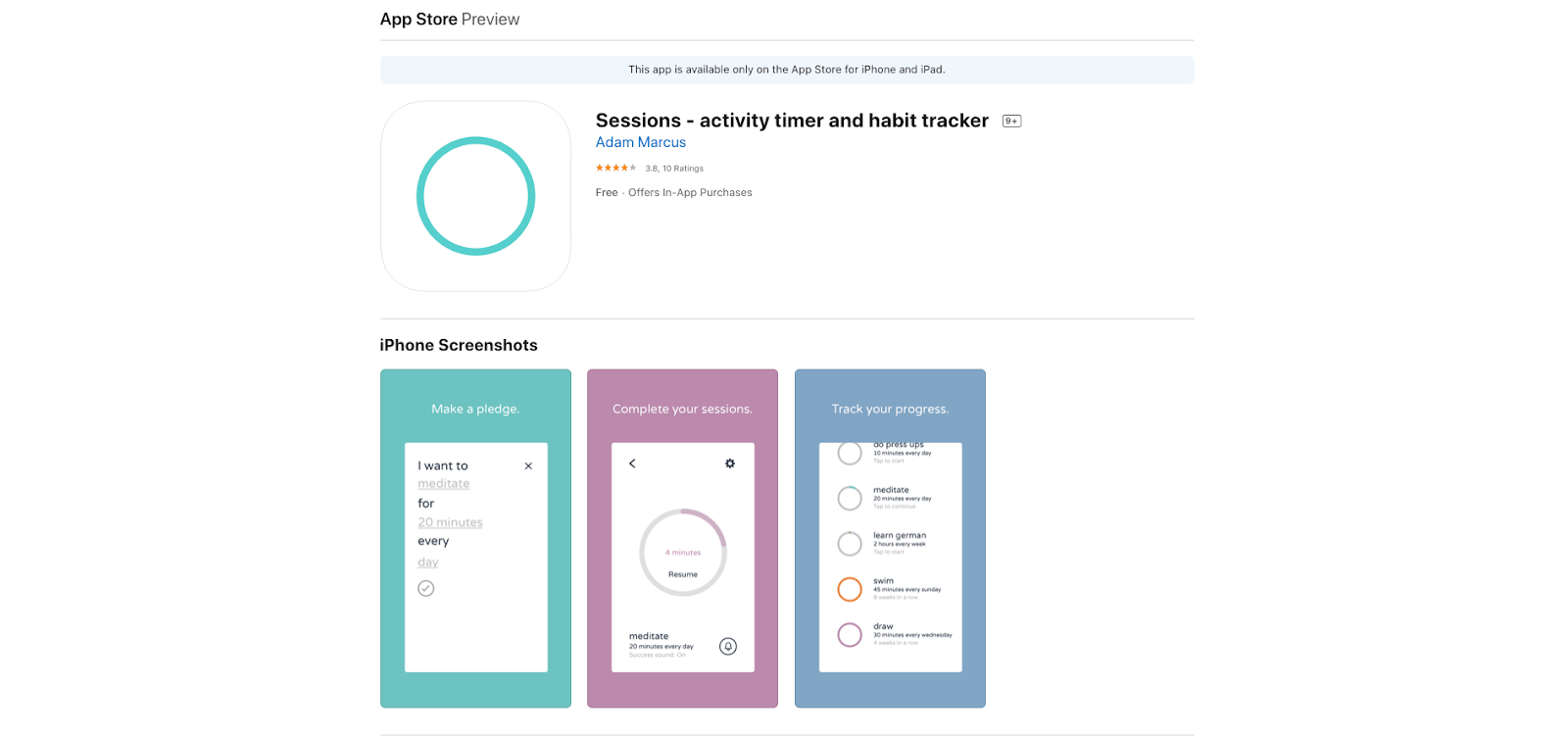 Sessions is an activity timer and habit tracking app, and it's a great tool if you want to add a little more structure to your life. From meditating for 20 minutes a day to calling a friend, whatever your daily goals are, Sessions helps you manage them. Reminders can be sent daily or weekly or even assigned to a specific day. Say, for example, that you want to do at least 2 hours a week of yoga. You can open the app and start the timer each time you practice, and Sessions will track the goal and report back on how long you maintain your streak. The app is currently available on iOs through an iPad and iPhone app. Set yourself some goals and turn them into healthy habits!
Apps for Fun and Socializing 
HouseParty
Website: https://houseparty.com/
The Customer
Engagement Playbook
for Your Fitness
Business
Discover more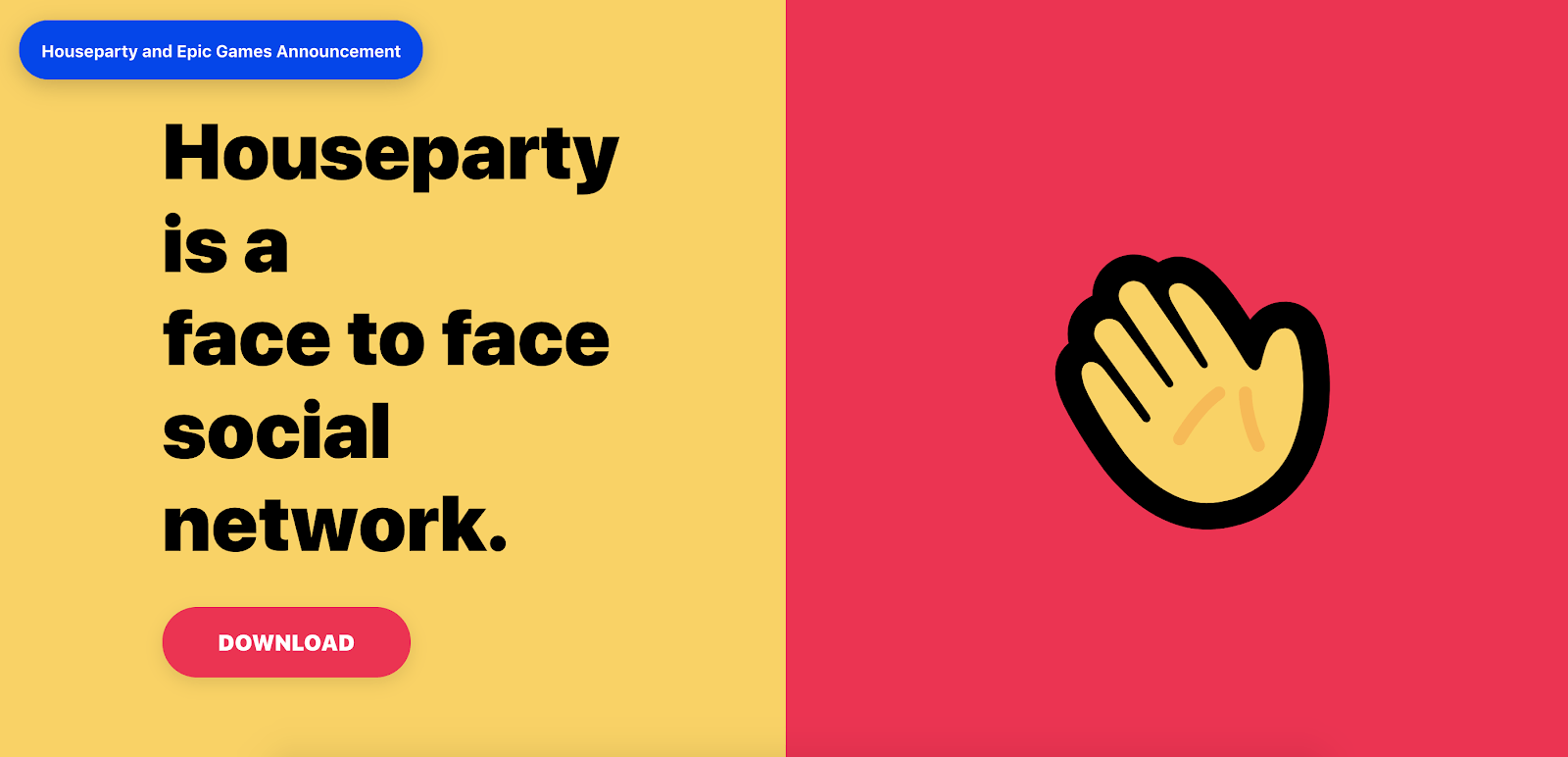 Self-Isolating doesn't mean you can't catch up with friends. Video chat app Houseparty gives you a digital social life. The app has become a phenomenon in recent weeks as more people strive to stay connected (from a distance.)
You can chat with up to 8 people at a time, and the app will alert you when your friends are "in the house" so you can drop in to say hello. You can also join other "houseparties," which are groups that some of your friends are chatting in. 
The app puts you face-to-face with your friends with a more fun and intuitive style than a standard video conferencing app. As well as chatting, the app offers a selection of games to play as a group. Games include trivia and drawing, which makes for an interactive experience. Staying in doesn't have to mean missing out! 
Peak
Website: https://www.peak.net/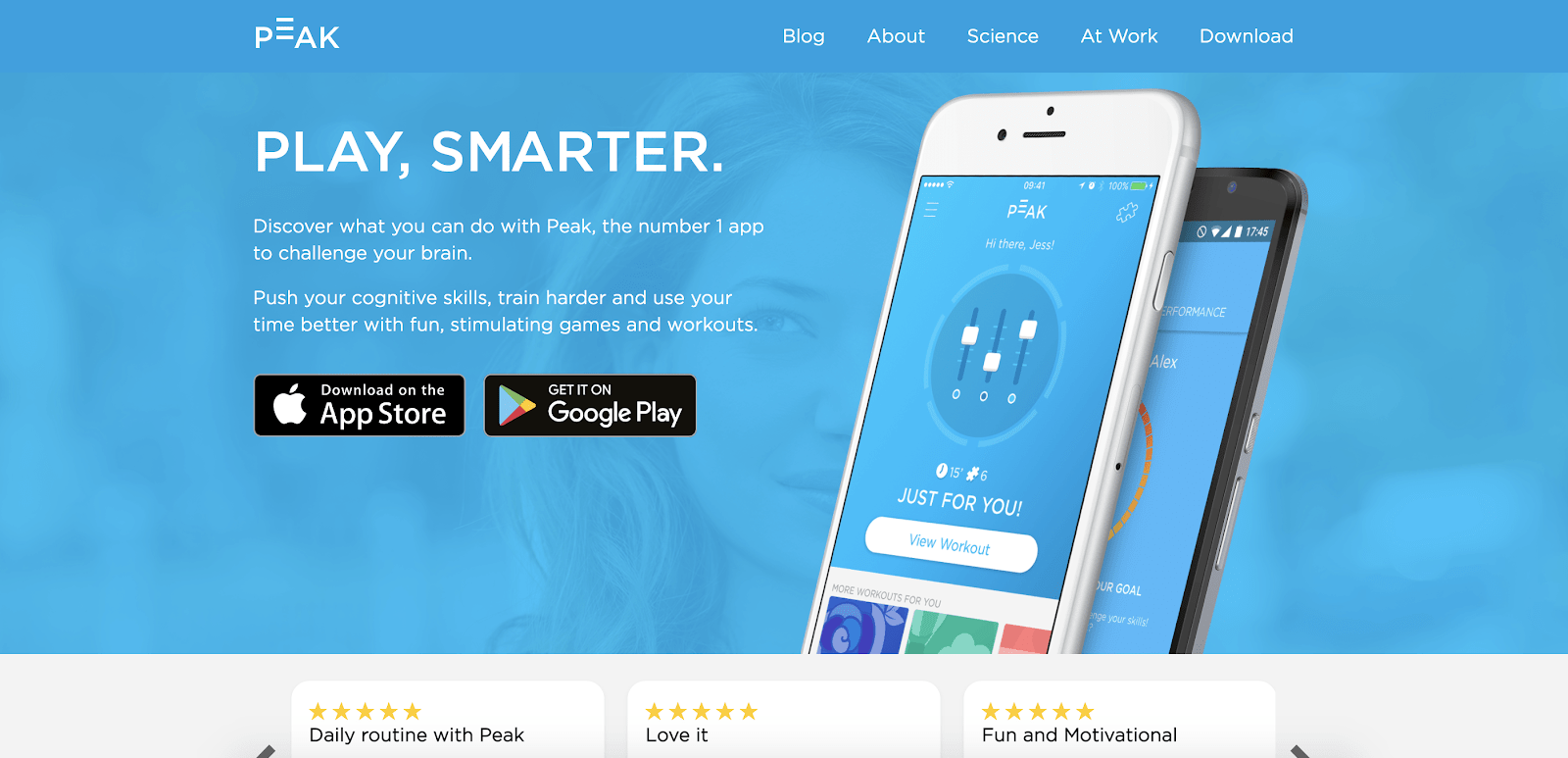 Push your cognitive skills with Peak, a fun app designed to give your brain a workout. The activities are conveniently small, so you can squeeze one in when you have a spare 5 minutes. The games cover a range of brain-training topics with short, intense workouts to test your memory, focus, problem-solving, mental agility, and more.
Apps for Learning Something New
OverDrive
Website: https://app.overdrive.com/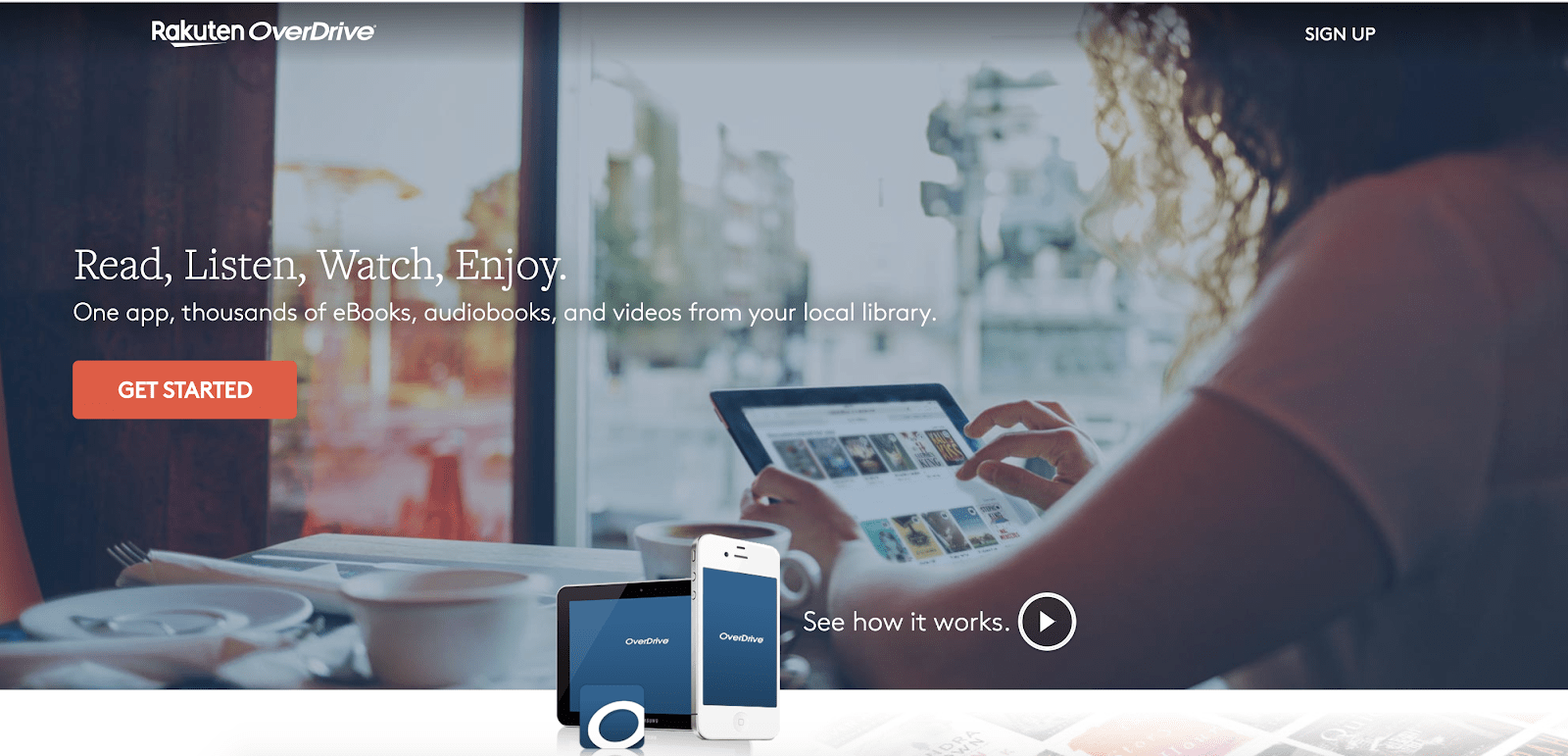 Your local library is likely closed, but with OverDrive, you're not limited to the books on your shelf. You can access thousands of books on devices, including your phone, tablet, computer, or Kindle. OverDrive partners with libraries to provide users with Best-selling authors, new release titles, classics, crowd-pleasers, and more. You can enjoy your favorite audiobooks in OverDrive's app or on your computer, plus browse an extensive collection of films and TV through Android and iPhone iOS. Sign up, find your next book, and start reading.
Duolingo
Website: https://www.duolingo.com/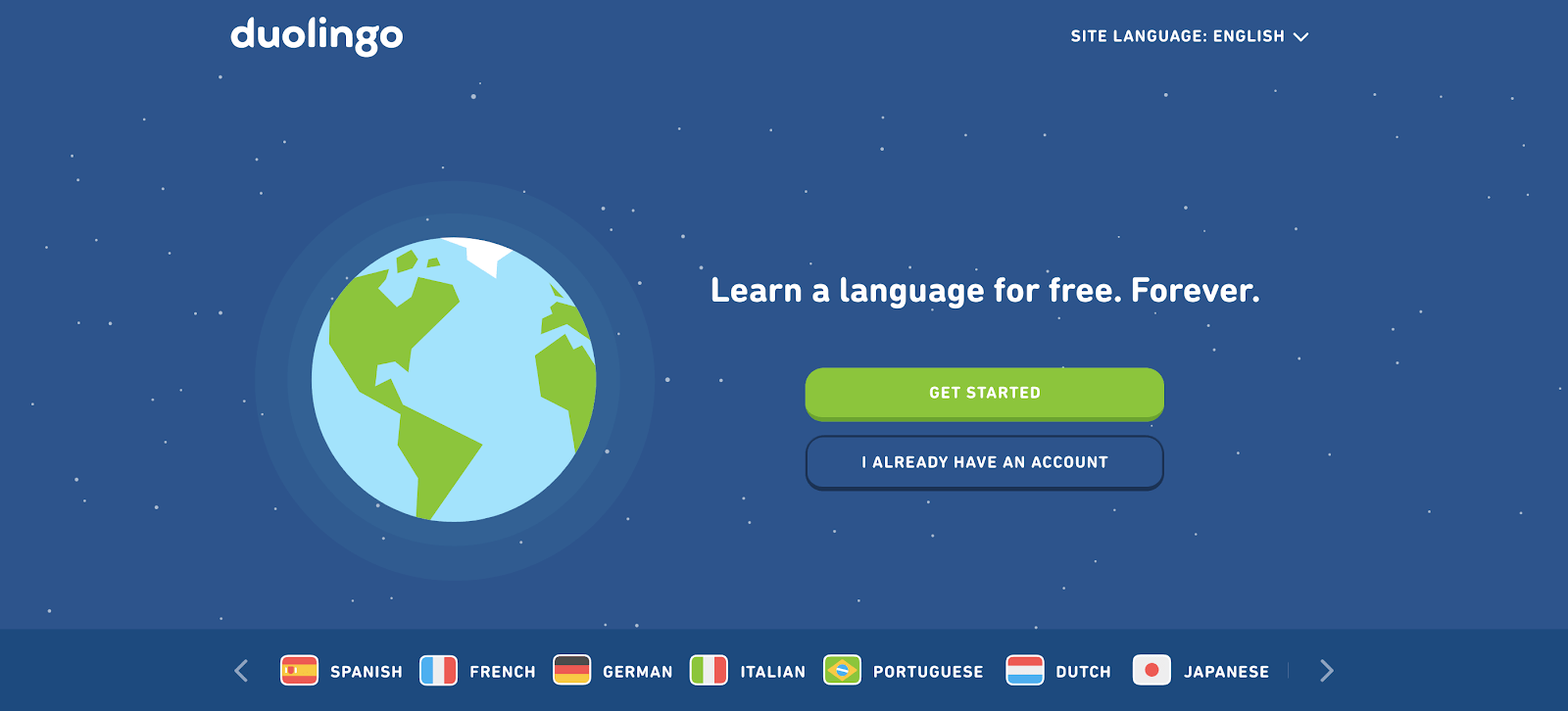 Channel your free time into learning something new – like a language. Duolingo is one of the best-known free language learning apps with a massive selection to choose from. The app's lessons are intuitive and adapt to your learning style, and exercises are tailored to help you learn and review vocabulary effectively.
You'll receive instant feedback when you get answers right or wrong, and Duolingo will quickly show you how to improve. According to the app's website, an internal study has shown that 34 hours of Duolingo are equal to 1 whole semester of language courses.
Apps for Wellbeing and Mindfulness
Headspace
Website: https://www.headspace.com/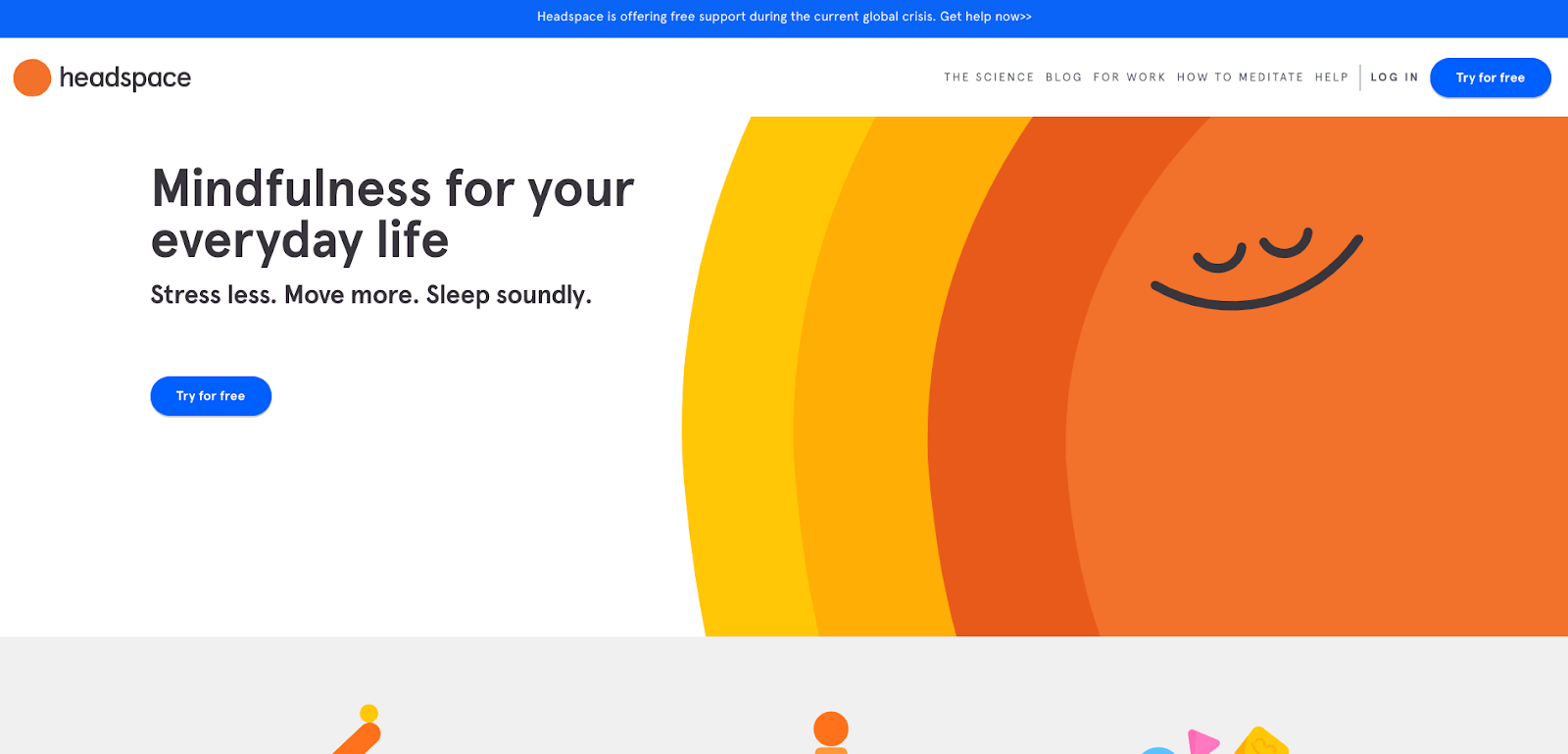 Headspace is a meditation and mindfulness app that's calming from the get-go. An internal study found that only ten days of the app reduced stress by 14%. 

There are mood-boosting meditations to help with health topics, including sleep, anxiety, pregnancy, self-esteem, and more. As you complete different areas, the app will break down your sessions into timelines so you can track your progress. Insights include your average session length, your total time meditating, and how many sessions you've completed in total. 
As the world faces the unknown, Headspace is offering a selection of meditations free to everyone. Download the app and log in, then navigate to the collection 'Weathering the storm' to access meditations and sessions on movement exercises and sleep. 
Headspace also has sessions for children up to 12, making it an excellent app for families if your child's school is closed for the moment. These sessions cover topics, including calm, sleep, wakeup, kindness, and focus.  

Sleep Cycle
Website: https://www.sleepcycle.com/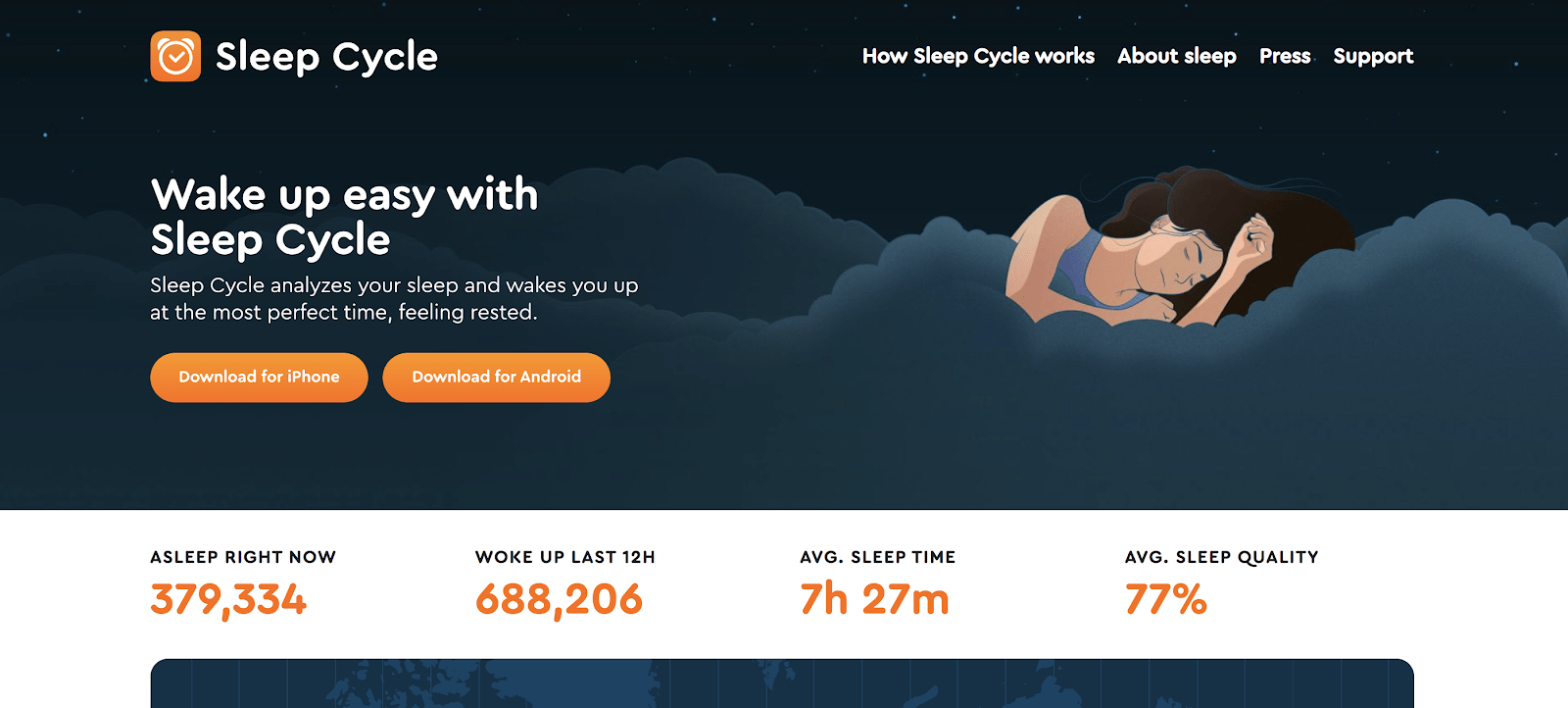 The recommended amount of sleep for adults is between 7-10 hours, but according to data from the US Centers for Disease Control and Prevention, 33% of Americans get less than seven a night. Plus, recent statistics from World Sleep Day show that sleep deprivation is threatening the health of up to 45% of the global population.

Luckily, Sleep Cycle is here to help you wake up feeling fresh. The app monitors movement and sound analysis to track your sleep cycle throughout the night. With the information it collects, Sleep Cycle will wake you in the morning when it detects you're at your lightest sleep, meaning you'll feel less tired and ready to smash your wellness goals for the day.

The Customer
Engagement Playbook
for Your Fitness
Business
Customer engagement is the way in which a brand
connects with its customers on a deeper level than a
simple business and consumer relationship.
Discover more