With content in more than 100 languages, there are now more than 700,000 active podcasts and over 29 million episodes. Business and Health are two of the top five categories of podcasts, and listeners spend an average of 6 hours and 37 minutes listening to podcasts every week. We've previously covered the best fitness apps to get your members moving, and now it's time to give podcasts their time in the limelight.
Why Use Podcasts For Fitness?
Listening to a podcast can be a great way to get new ideas and inspiration. As a fitness professional, you'll find new exercises, nutrition tips, and comprehensive insights to improve your training, classes, and business. One of the best things about podcasts is you can listen to them pretty much anytime, anywhere. Use your daily commute, run, or even time spent cooking in the evening to learn something new about health, well-being, and fitness. Enhance your workouts and keep the information you share with your customers up to date and exciting. When it comes to fitness and health podcasts; there's something for everyone. Runners of all levels will love Marathon Training Academy, Hurdle is an excellent all-round podcast on wellness and Bulletproof Radio is for anyone wanting to get more efficient at a range of activities.
When a workout podcast resonates with you, you'll find that you're excited to talk about the topic. Sharing relevant health and fitness podcasts with your customers adds value to your service. It shows that you're taking the extra step to inspire, encourage, and help them achieve their goals.
We've curated some of the best fitness podcasts to give you, and your customers, some fresh inspiration.
Part 1: Top 10 Best Podcasts for Fitness Entrepreneurs
This list is your go-to for all things business and fitness industry, with a few all-round health and wellness examples to keep your fitness knowledge varied and up to date.
1. The Fitness Founders Podcast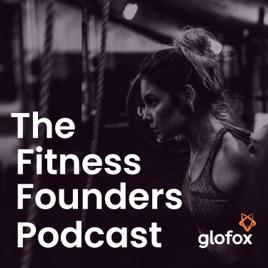 Best for: Fitness business inspiration and industry insights.
First up is The Fitness Founders Podcast which we produce here at Glofox.  Every week we talk to top founders and entrepreneurs from inside and outside the fitness world, including the likes of Mike Arce, David Meltzer, and Brittany Welk.  Starting your own fitness business is no easy task. Like any business, it takes hard work, time, and effort to get it off the ground and keep it running. Fitness founders know what it takes to launch a fitness business. With in-depth interviews, we speak to industry-leading fitness entrepreneurs who share the trials and tribulations faced on their road to success.
2. The Jocko Podcast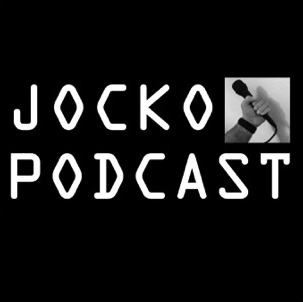 Best for: Learning about discipline, focus, and leadership to help your business.
A no-nonsense podcast from a man with experience. Jocko Willink is a decorated retired Navy SEAL officer, with over 20 years spent in the U.S Navy SEAL teams. The topics are varied, with episodes suited to anyone with ambitions to improve their leadership, discipline, and focus. Willink draws from his personal experience to advise listeners on how to stay focused and disciplined. With his honorable credentials, he is an ideal coach to teach the self-respect, dedication, and leadership that everyone needs to reach their business goals.
3. 20 Minute Fitness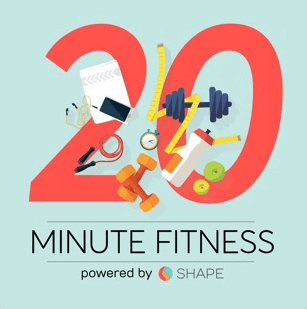 Best for: Getting up to date with the latest health, fitness and diet trends.
20-minute fitness is excellent for a quick fix on new health, nutrition, and fitness news. Every Tuesday, the podcast dives into the latest science and tech of the fitness world. Staying up to date with industry trends is easy; especially when it only needs to take up 20 minutes of your whole week!
4. The Business of Fitness Podcast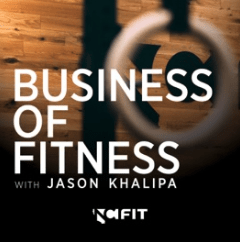 Best for: Quick-fire insight from fitness entrepreneurs.
With regular guests including fitness entrepreneurs, world-class athletes, and some of the world's best coaches, host Jason Khalipa breaks down the good, the bad, and the ugly of the fitness world. Topics are varied and include the business side, fitness itself, and everything in between. The majority of these podcasts are uniquely short at around 7 minutes, which is great for squeezing into different parts of your day, depending on how much time you have.
5. Techmeme Ride Home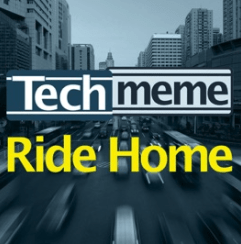 Best for: A speedy update on all things tech.
With curated tech updates from Silicon Valley's most-read news source, Techmeme.com curates the day's tech news every day. Tech runs the world; this podcast will help you find out how it can power your business. We know that fitness tech is transforming the industry so tune in to these episodes to stay one step ahead with the latest in tech news. You'll discover new ways you can use technology to help grow your business. Get up to date in just 15 minutes.
6. Found My Fitness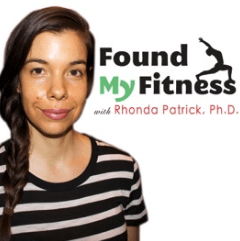 Best for: An in-depth breakdown of the science behind fitness & nutrition.
In Found My Fitness, Dr. Rhonda Patrick covers a wide range of fitness, food, and health topics with scientific accuracy. Episodes cover a variety of topics including micronutrient deficiencies, nutrients and genetics, the importance of mindfulness, and the benefits of exposing the body to hormetic stressors such as exercise. While it sounds complicated; Dr. Patrick presents the latest research and makes it easy for anyone to understand.
7. The Tim Ferriss Show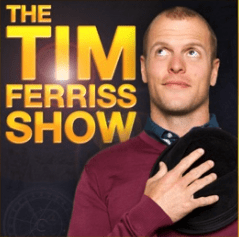 Best for: Personal growth and insights on growing a business.
Well known for his number 1 New York Times bestselling book 'The 4-Hour Work Week', Tim Ferris is a hugely successful entrepreneur. His podcast has been the #1 business podcast on Apple on numerous occasions and boasts over 300 million downloads. In each episode, Ferris interviews world-class individuals from different areas of expertise; past guests include Neil Gaiman, Arnold Schwarzenegger, and LeBron James. The guests discuss tactics, routines, strategies, and tools that listeners can use to grow both personally and professionally.
8. Ben Greenfield Fitness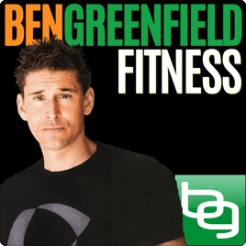 Best for: Entertaining fitness and nutrition advice.
With an extensive education in exercise physiology and biomechanics, Ben has competed as one of the top-ranking amateur triathletes in the world. Greenfield has experience as a personal trainer and has completed over 120 races and 12 iron man triathlons. The Ben Greenfield Fitness podcast gives an entertaining mix of nutrition, fat-loss, anti-aging, and cutting-edge health advice. Your go-to podcast for in-depth information delivered in a fun and engaging style.
9. Dishing Up Nutrition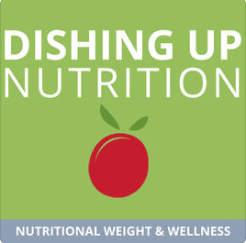 Best for: Nutrition know-how from experts.
Diet and exercise go hand in hand, and what you eat doesn't just affect your workouts; it impacts how you feel from day to day. In Dishing Up Nutrition, a team of nutritionists and dietitians share solutions for better living through your diet. They answer listener questions; a great insight into some of the issues, or concerns that your customers may have about their nutrition. It's a great listen for practical tips that you can pass on to clients to implement in their daily lives.
10. School of Greatness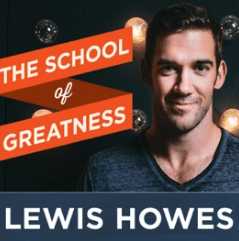 Best for: Everyday inspiration, business growth.
The Top 10 Barriers
Slowing Your Fitness
Business Growth
Discover more
Lewis Howes is a former pro athlete and his personal story is an inspiration in itself. Having fought through a troubled childhood, Howes dedicated his energy to pursuing a successful sports career. However, one significant injury ended everything he had worked hard for. Having since built a multi-million dollar online media company, Howes is now a New York Times bestselling author. In The School of Greatness, Howes speaks with business leaders, athletes, and influential celebrities. Episodes cover everything from turning your passion into a business, capitalizing on your strengths, and never giving up.
Part 2: Top 10 Best Fitness Podcasts for Your Clients
These picks focus on lots of different aspects of health and well being. The shows cover both physical and mental health, including fitness, workouts, nutrition, and happiness, spirituality, and self-acceptance. There's something for everyone!
1. The Jillian Michaels Show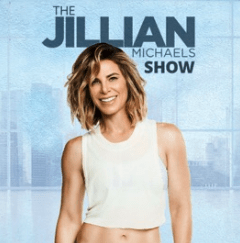 Best for: Finding health and happiness through a balanced life.
America's widely known health and wellness guru is the woman behind the Jillian Michaels Show. If you know anything about the fitness trainer, you know she is not afraid of controversy; check out her rant about the keto diet. The Jillian Michels show is just as entertaining, with topics discussing the balance between exercise and healthy eating and a focus on ditching diet fads. Keeping advice down to earth and realistic, the podcast is a feel-good boost for those looking to get happier and healthier through a balanced life.
2. Deliciously Ella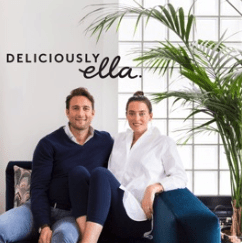 Best for: Demystifying the health & wellness industry.
Hosted by Ella and Matthew Mills, the founder and CEO of Deliciously Ella, this podcast brings you open, honest conversation around mental and physical health. Episodes include Nutrition 101: Calories, Carbs, Fat, Salt & Sugar, Marathon Training 101, and How Our Food Affects Our Mood. Each week, the couple interview an industry expert to bring insight and inspiration to the everyday life of their listeners. From mental health, anxiety and finding happiness, to our eating habits and myth-busting episodes on nutrition; there's something for anyone interested in learning more about health and wellness.
3. The Dumbbells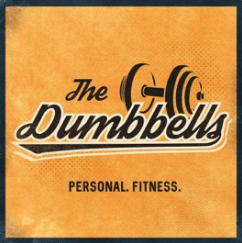 Best for: Laughing and learning about health & fitness.
Comedian/hosts Eugene Cordero and Ryan Stanger bring funny into fitness with The Dumbbells podcast. The improv comedian duo both have backgrounds in professional fitness and take a lighthearted approach to wellness in this comedy podcast for people who are into fitness. Geared to guiding listeners in "Training Dirty, Eating Clean and Living In-Between," the episodes are both entertaining and motivating.
4. Food Psych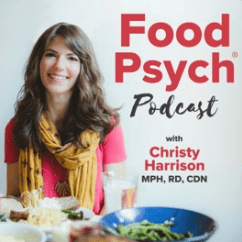 Best for: Myth-busting diet culture and getting comfortable with body image.
Christy Harrison aims to breakdown disordered food relationships in the Food Psych podcast. Covering topics on body image, size acceptance, food, and more, Harrison calls out the fad diets that are fuelling America's diet culture. Along with guests, Harrison talks about her journey and experience with disordered eating and offers advice to others to improve their relationships with food.
5. The Rich Roll Podcast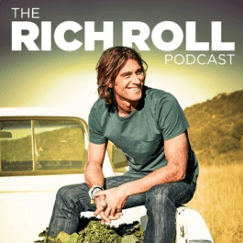 Best for: Getting inspired and unleashing your best self.
Hosted by vegan ultra-endurance athlete Rich Roll, the podcast features athletes, coaches and Olympians discussing a range of topics including endurance, and running as a rebellion. Each episode is longer than those we've covered so far (1 hour and up!) which makes them a great listen for longer journeys. Next time you take a road trip, you may as well take a free master-class in personal and professional development.
6. Hurdle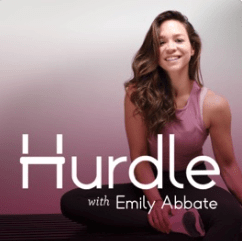 Best for: Learning how to use wellness as an outlet in tough times.
With guests including the creator of TRX, well-known athletes and the co-founder of Headspace, Hurdle host Emily Abbate dedicates the podcast to speaking to "badass humans who go through tough times." This show is about pushing forward and touches on the range of wellness techniques you can use to do so; from meditation and mindfulness to getting a workout in nature.
7. Soul on Fire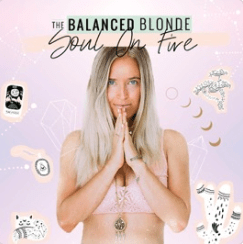 Best for: Finding passion and balance in everyday life.
Soul on Fire comes from Jordan Younger; the blogger behind the accessible wellness and lifestyle blog The Balanced Blonde. The podcast discusses everything from entrepreneurial life, branding a business, friendship, and how to stay true to your passion. Younger dedicates each episode to interviewing someone who has impacted her life by doing incredible and inspirational things; someone who has set her soul on fire. Topics are geared towards wellness and focus on spirituality; a feel-good podcast for anyone looking for a pick me up and a dose of inspiration.
8. Ali On The Run Show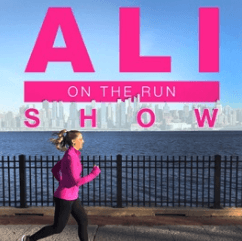 Best for: Inspiration to 'get up and go.'
Every week, Ali Feller interviews a range of leaders, entrepreneurs, and marathon runners who have set a pace in the running world. Feller makes it her mission to get inside her guest's heads to learn how their decisions, successes, failures, and missteps have impacted them. She uses this angle to find guidance, both for herself and listeners. "Whether you're on the run toward something great or away from something that's holding you back, join me on this never-ending adventure, and let's all pick up the pace together."
9. The GymWits
Best for: Learning about physical health, the best workout plans, and fitness goals.
The GymWits Podcast is a podcast dedicated to making health and fitness accessible to everyone. Focused on all things fitness, the show is a down to earth discussion between a certified dietitian, fitness expert, and fitness enthusiast. Episodes include topics on intermittent fasting, choosing the right fitness class and worthwhile nutrition tips. The GymWits Podcast is a great listen for anyone; from those just starting on their fitness journey to the seasoned fitness pro. Also, their catchy intro song will be stuck in your head after your first listen!
10. Motivated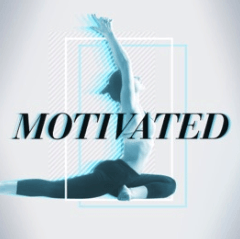 Best for: Encouraging self-acceptance and healthy weight management.
ABC News correspondent Mara Schiavocampo hosts this inspirational podcast. From struggling with her weight throughout her life to living a happier, healthier life and losing 90 pounds, this show encourages self-acceptance and determination. The podcast follows Schiavocampo's best-selling book documenting her fat loss journey "Thinspired: How I Lost 90 Pounds: My Plan for Lasting Weight Loss & Self-Acceptance." In each episode, the host talks about all things health, fitness, and spirituality with both industry experts and everyday people.
In Summary
Whether you are a gym owner or a fitness enthusiast, podcasts will help you find out the latest trends in the health and wellness industry. From nutrition to daily workouts and staying motivated, this list has covered it all.
Podcasts are a great way to broaden your knowledge and expertise in health and fitness. Their special ability to share incredible stories and inspire action is powerful when it comes to the wellness industry; they can encourage listeners to change their habits and their overall outlook. Even the shows that focus on specific knowledge use great storytelling to inspire listeners and bring less engaging topics to life. Give them a listen anytime, anyplace, and stimulate your imagination by learning something new.
The Top 10 Barriers
Slowing Your Fitness
Business Growth
In this e-book, we will list the most common barriers that
slow fitness business growth and list some of the tips to
help overcome them.
Discover more