In just three years, health and fitness app usage grew by 330%. Three-quarters of active users open their health and fitness apps at least twice a week. Americans are on their phones more than ever with the global mobile app revenue projected to reach an estimated $188.9 billion by 2020. 
Fitness apps are an easy and accessible way to stay fit on the go or work out from home. In this article, we'll talk about the best fitness apps your members need to download to get them moving and support their gym routine.  
How Mobile Apps Are Transforming Health and Fitness 
The market is flooded with numerous apps that offer different benefits. From helping you to lose weight and tone up to improving your sleep and monitoring your food intake, there's an app out there for all things health and fitness. Apps encourage members to get moving, hold them accountable and help to achieve their goals. 
Monitor Workout Routines and Goals 
Many of your members may live a sedentary lifestyle, whether they work in an office or have little time for themselves throughout the day. Fitness apps help users to set up realistic goals that are completely achievable. By taking into account a user's height, weight, fitness level, and overall goal, they can help to set achievable goals in a certain timeframe. 
As well as setting goals, fitness apps can monitor your workout routines. Track how often you've been to the gym this week and what you focused on, so you can see what you need to do next. Apps can store your personal workout history, monitor everything from calorie intake and your workout to how much quality sleep you get. The ability to connect to wearables like Fitbit and Apple Watch makes it an effortless task to track metrics, allowing users to stay on top of their workout program and reach their goals.  
Stay Connected with a Community 
Apps help users to stay connected and find encouragement from a community of like-minded individuals all trying to reach the same goals. Fitness apps work to create a sense of competition with leaderboards and scoring. If your members like to work out alone but thrive with an element of competition, then fitness apps support them and push them to work harder to beat out the competition. While fitness pursuits can certainly be a solo affair, finding a sense of community can actually go a long way when it comes to consistency and longevity. Whether that means a physical workout buddy or a virtual one, finding people with similar goals and interests can really help with motivation and inspiration. Most gym management software providers now provide an app that allows them to stay connected to their gym at all times. 
The 15 Best Exercise and Fitness Apps 
A whole category of health and fitness apps strive to make you fitter and healthier. By taking advantage of today's information-rich technology, apps focus on bringing personalized trainer-built workouts right to your fingertips. Whether you want a quick yoga flow in the morning before heading out to work or want to pump out a HIIT routine, apps help to push members to get moving. 
Fitness apps stress consistency in a healthy lifestyle and hold you accountable while offering up a variety of exercises that you may not have experienced before. Here are some of the best fitness apps on the market you need to download.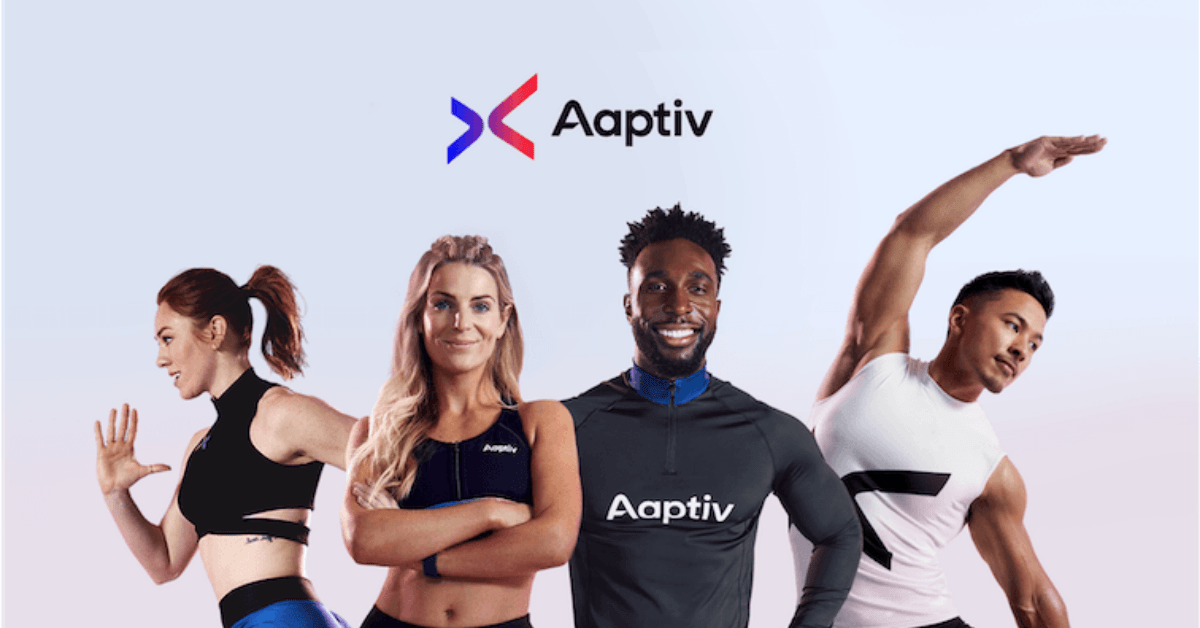 Aaptiv is perfect for audio-learners. The audio-only fitness app delivers workouts exclusively through your ears. You have the option to choose and download workouts. Start by choosing the type of exercise, anything from boxing to yoga classes, then pick your soundtrack and length of time. New fitness classes are available every week on the app. Aaptiv is a monthly subscription service that you need to sign up to. From improving your outdoor run or increasing flexibility, Aaptiv has a large variety of workout programs available.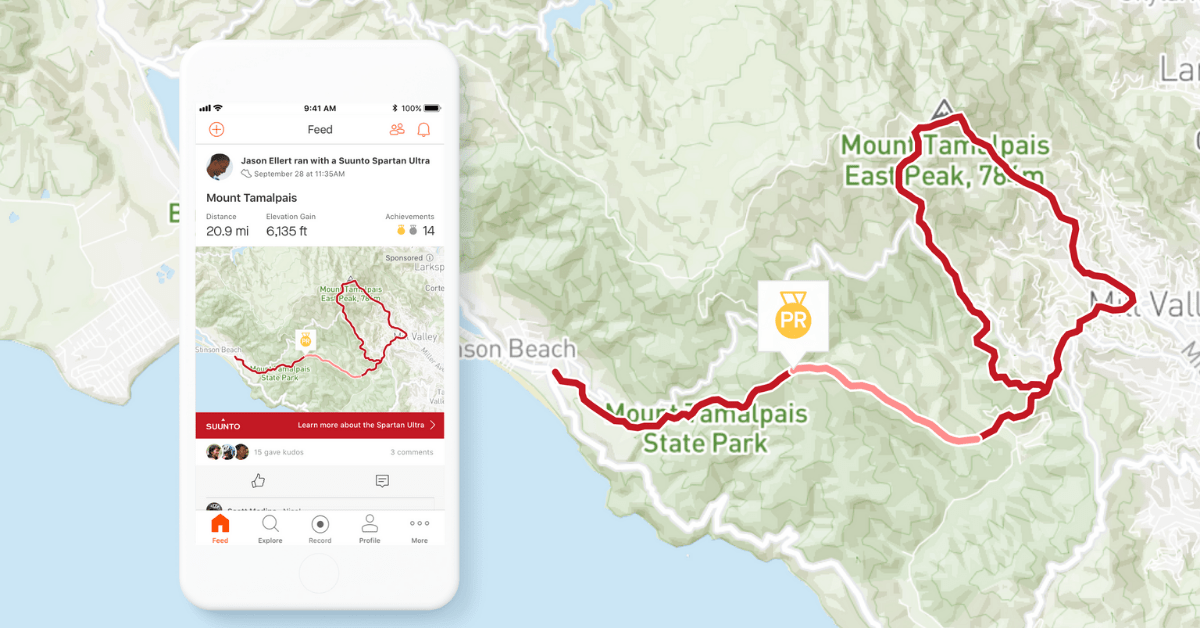 Strava records your training sessions and helps you to connect with other runners and cyclists. It doesn't matter if you're a beginner or a seasoned pro, Strava has become a favorite amongst cyclists and runners. The app records a number of metrics, including speed, distance, routes, and pace. It brings in a social element as well, which lets you compare and share workouts with fellow runners or cyclists, adding a healthy sense of competition and motivation to your workout.  The app is free to use on both iOs and Android with a monthly subscription for premium features.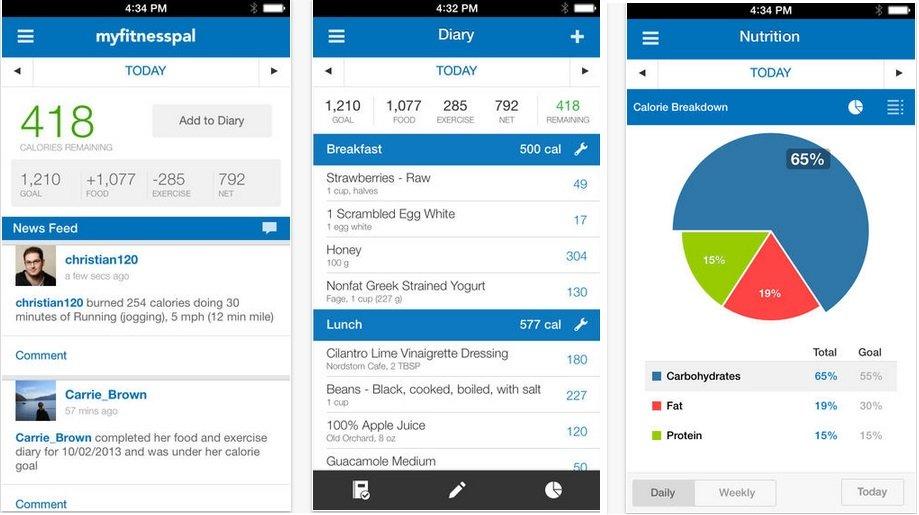 What you eat is just as important as exercise when it comes to health and fitness. If you think you're eating healthily but are still struggling to lose weight, then Myfitnesspal is the perfect tool to use. The app is excellent for weight loss and works effortlessly with Apple Watch. 
With a massive nutritional database, you can track calories in and out and find out where you're going wrong. Simply pop your meals into the app throughout the day, and it will work out how many calories you've eaten and calculate what you have left to eat in a day to help you reach your goal weight. It gives you an idea of what foods you regularly consume that are potentially high-calorie, helping you with long-term weight management.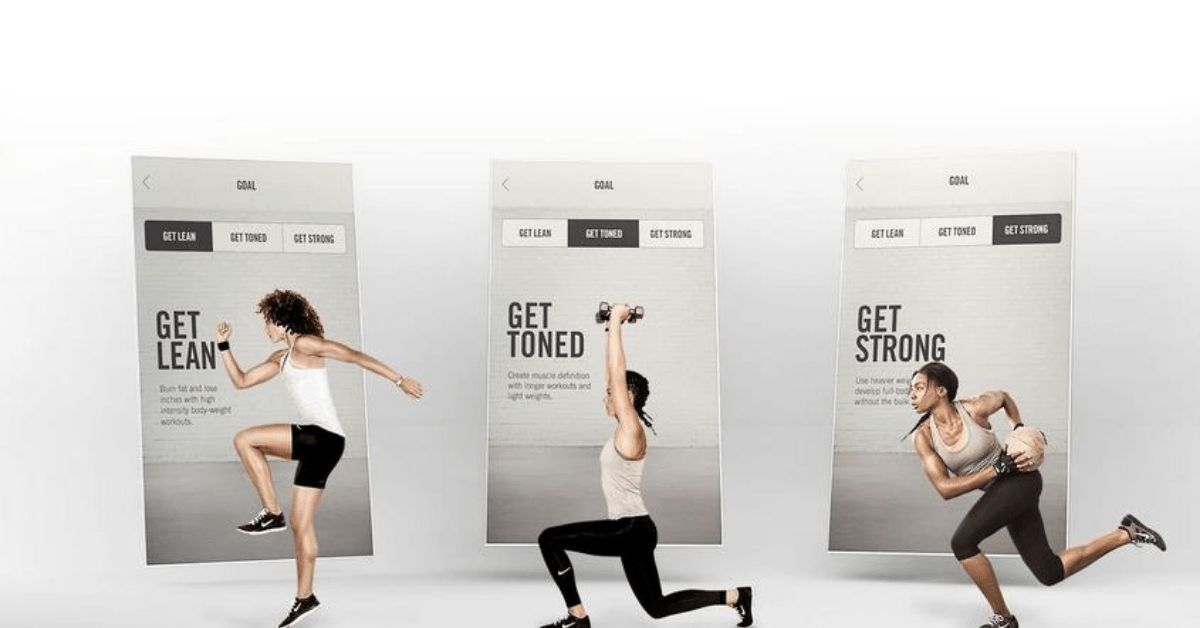 Both the Nike Training Club and Nike+ Run Club are excellent workout apps to get you moving and keep track of your weekly fitness. Nike Training Club holds over 180 free workouts featuring fitness experts. The Nike+ Run Club tracks your outdoor run via GPS, provides audio-guided runs for beginners as well as personalized coaching plans for the more experienced runner. Friendly leaderboards and weekly challenges help you to stay motivated, increasing your speed, endurance, and strength.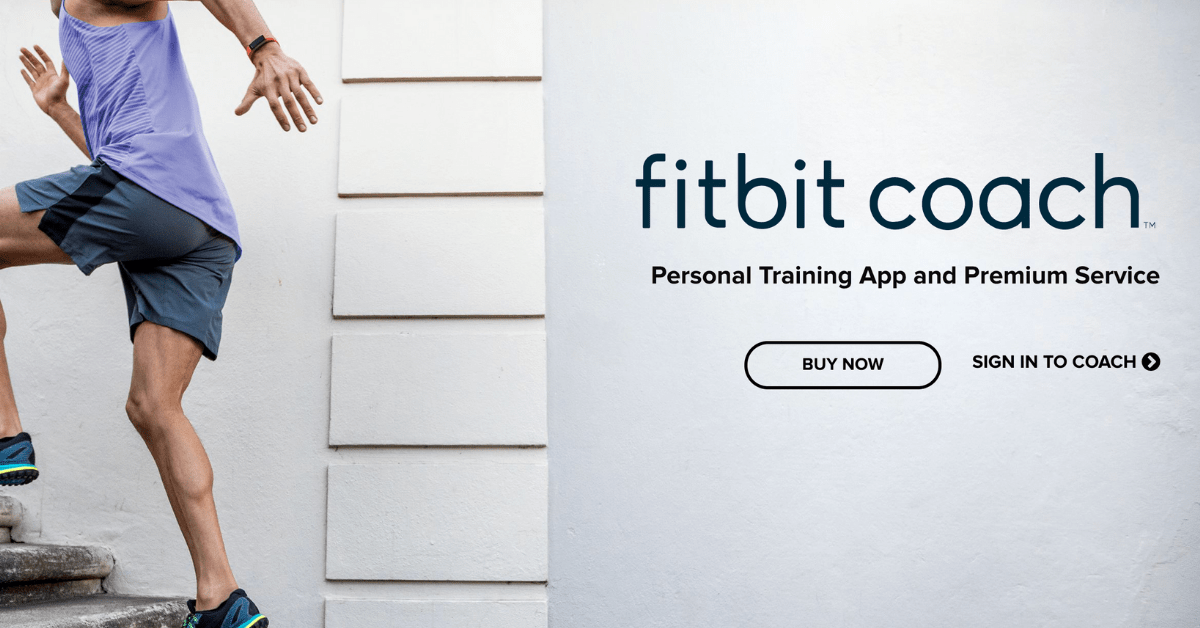 Fitbit Coach takes data from your Fitbit and provides personalized fitness and workout plans just for you. With recommended workouts and step by step exercise guides, you can take your Fitbit to the next level. You can also customize the music in each session with Fitbit Radio. This is an excellent option for members that love to wear their Fitbit all the time. You can access all your Fitbit data from the Fitbit Coach as well and keep track of all your data in one place.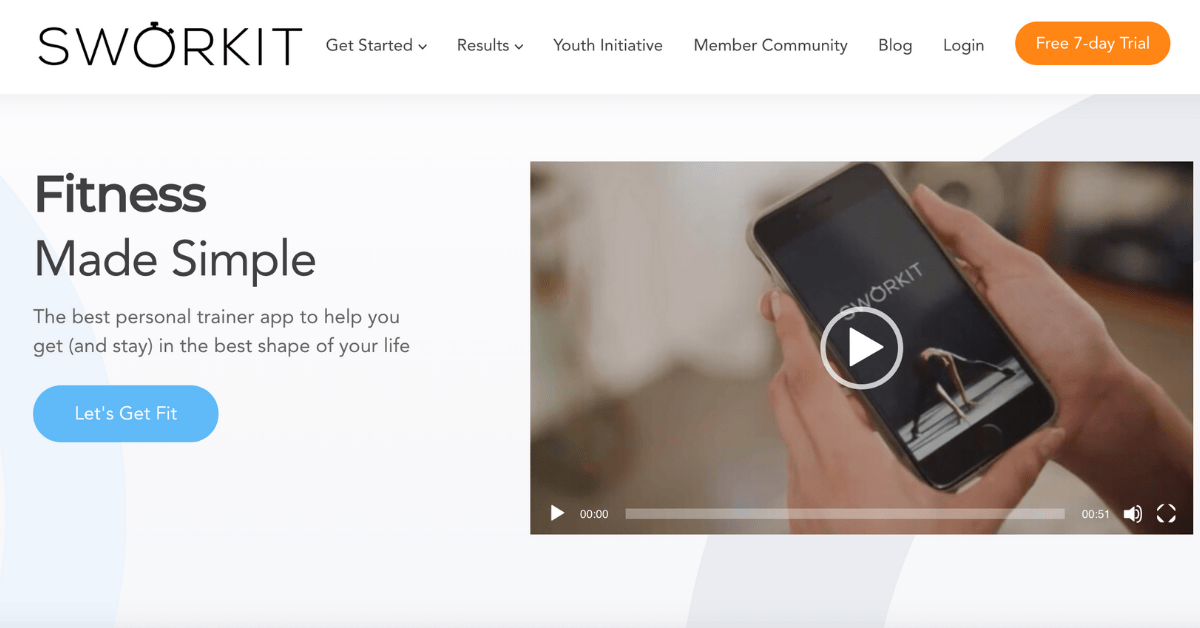 One of the most common reasons to not work out is usually a packed schedule. You struggle to find the time for yourself; this is where Sworkit comes in. The fitness app provides customizable workout programs for all fitness levels that allow you to build a solid exercise schedule into whatever time you have available. Whether that's a 40-minute guided video from a personal trainer or a quick 10-minute workout at lunch. Available on iOs and Android, types of exercise include yoga, cardio, strength training, and stretching. 
The Top 10 Barriers
Slowing Your Fitness
Business Growth
Discover more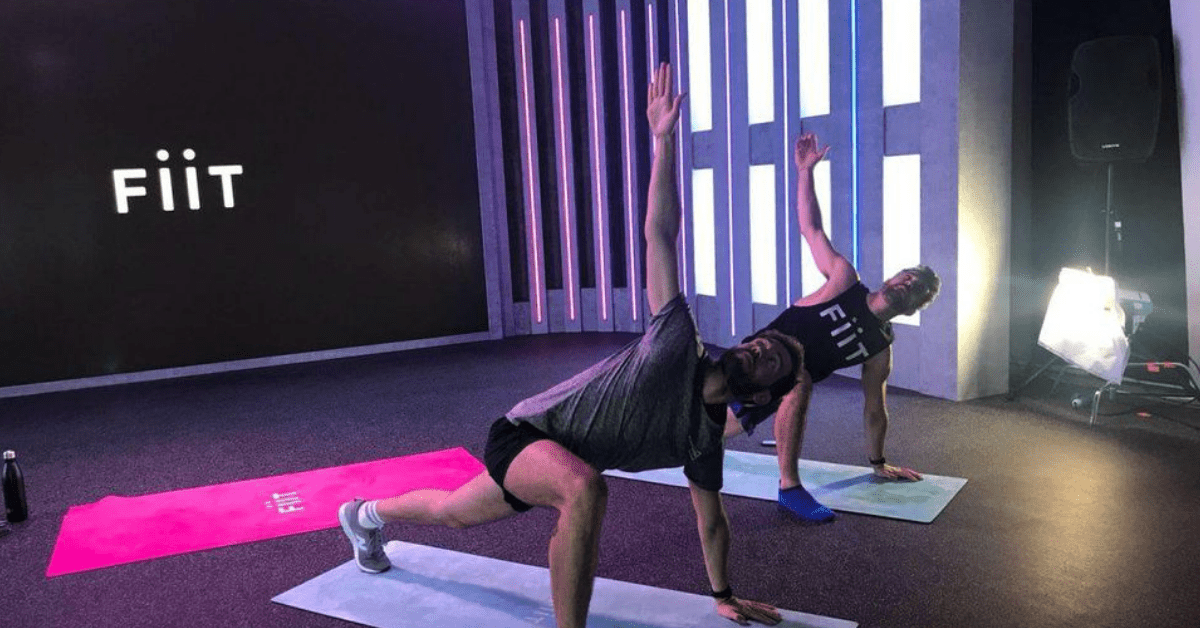 FIIT is a well-designed app that brings high-quality boutique classes to your phone. The interactive classes are produced well, encouraging users to really engage with the workout. When you sign up to the monthly membership, it includes a heart rate monitor strap. The strap then links up to your workout so you can track your progress live throughout each exercise. The app provides real-time metrics based on your performance levels and gives you the option to compete in live classes.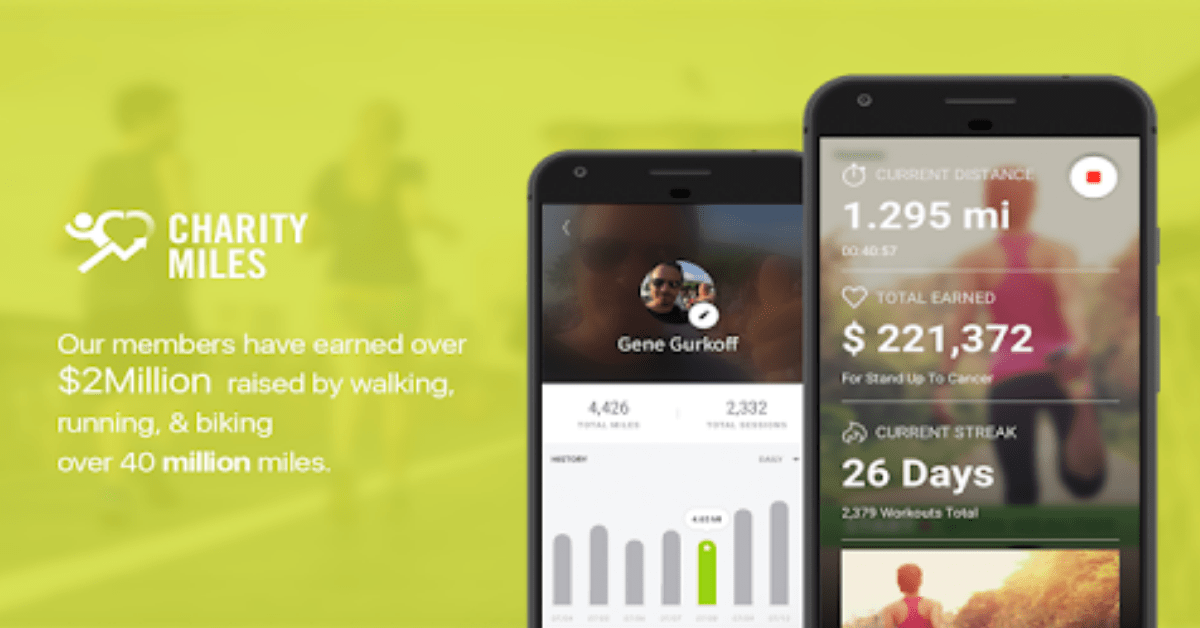 Charity Miles is a little different in that it's designed to help you stay fit while at the same time helping others. The free app lets you earn money for charity when you walk, cycle or run. With over 40 charities available to choose from, you can start and stop the app and track your progress. So far, the app has raised over $2.5 million for charity. The app is a perfect way to raise money for charity while keeping your own health in check.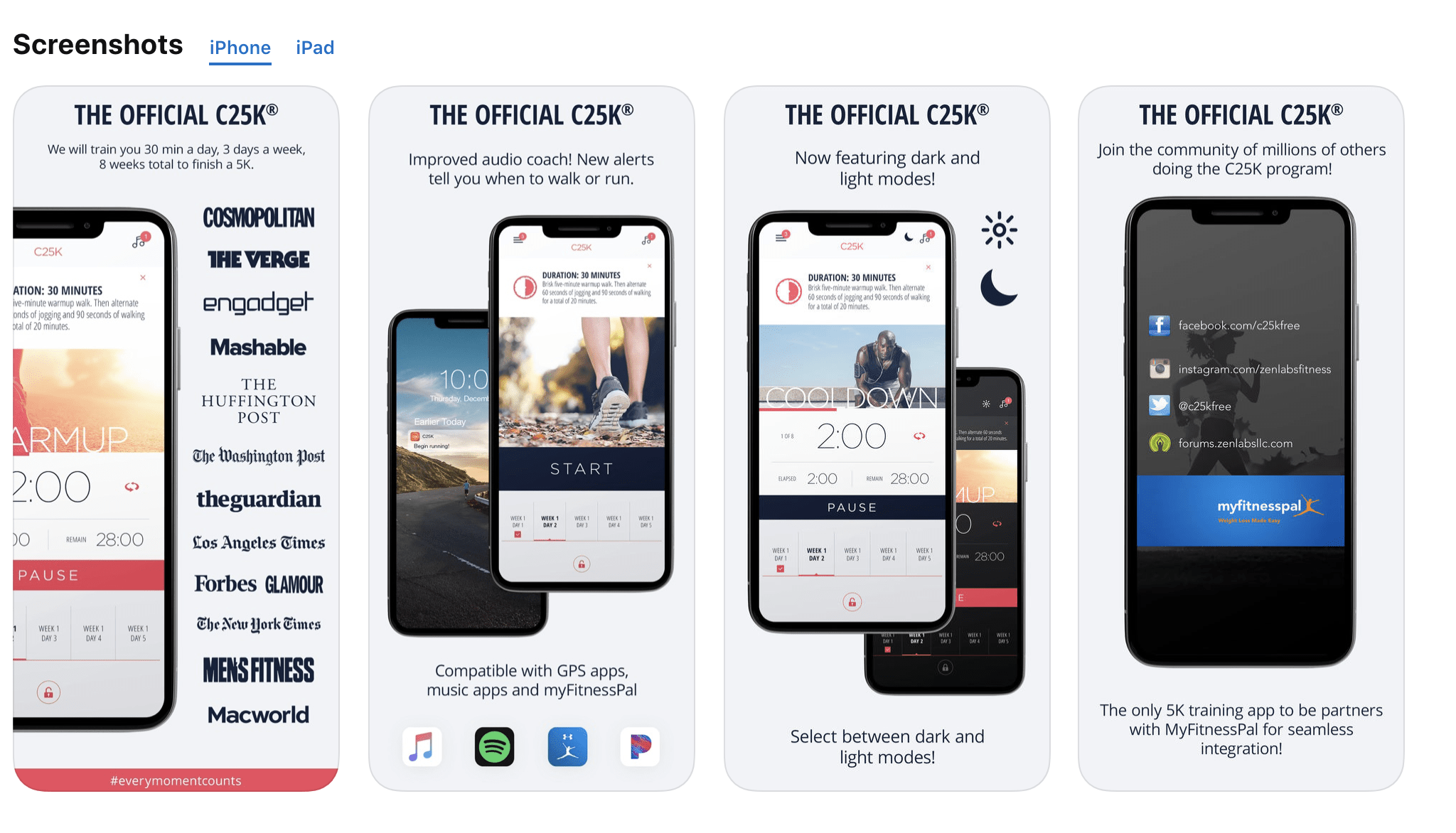 The Couch to 5K app is a popular way of achieving a realistic goal by simply setting aside a certain amount of time each week. The app requires that you commit 20 to 30 minutes three times a week for nine weeks to go from couch to running a 5K. Choose an audio coach who will give you cues during training sessions to help keep you motivated. The app will calculate your speed, pace, distance and map your routes. You can keep an eye on your progress as the week's go on. The app has a one-off cost of $2.99 with no monthly subscription fee.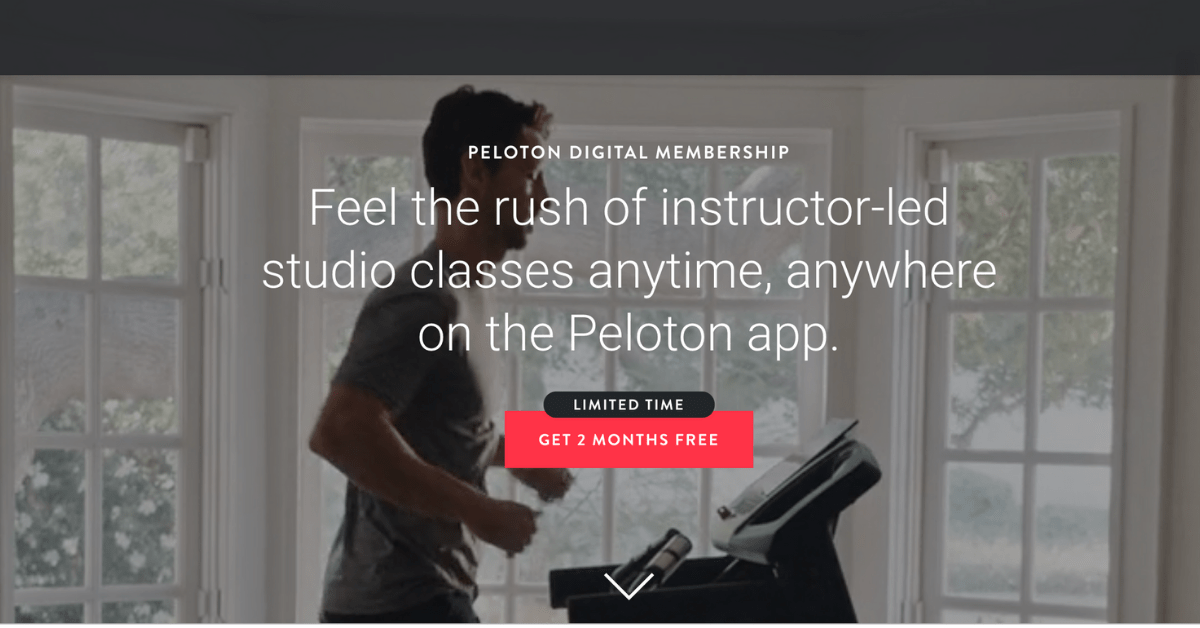 Peleton Digital allows you to join the Peloton community without having to invest in a treadmill or bike. With Peleton Digital, you can live-stream any cycling or workout from the Peleton studio to wherever you are. If a Peleton bike isn't in your budget, the Peleton Digital subscription still lets you access all the classes. Simply set up your phone at the gym or on a treadmill and join in from wherever you are.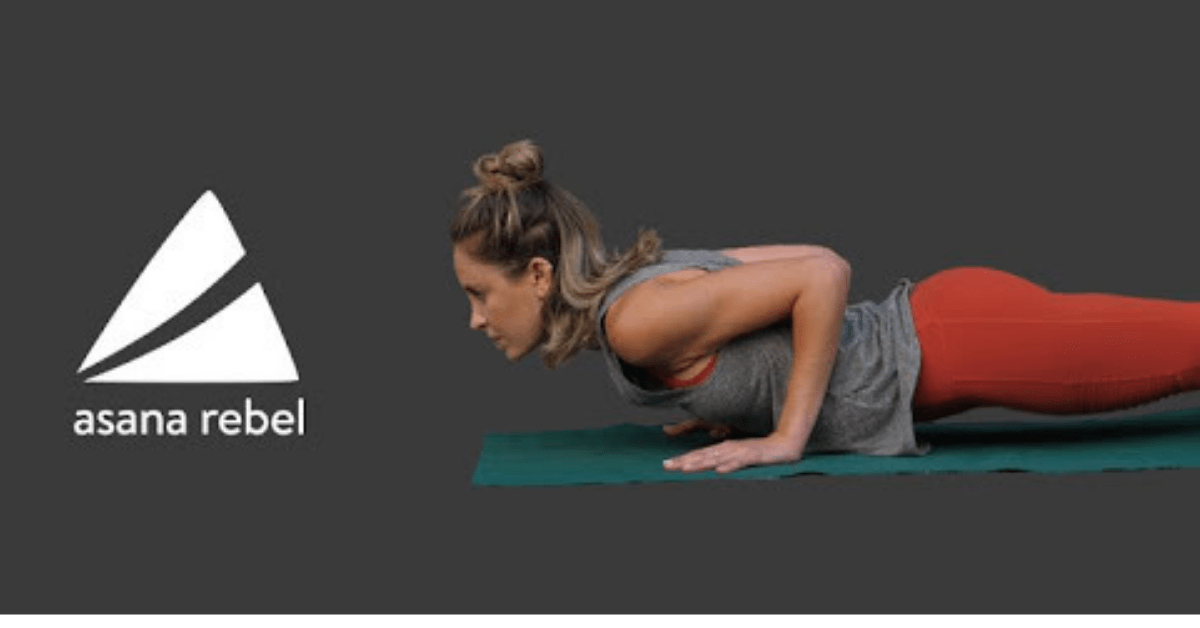 Asana Rebel combines yoga-inspired fitness with exercises like planks and burpees to deliver a different approach to yoga. Start off by choosing a type of yoga flow then hit the mat and prepare to be worked. This app is a great option for the yoga-curious but who want that extra level of fitness at the same time. Asana Rebel is free to download with some workouts available for free but the majority of classes require a monthly subscription.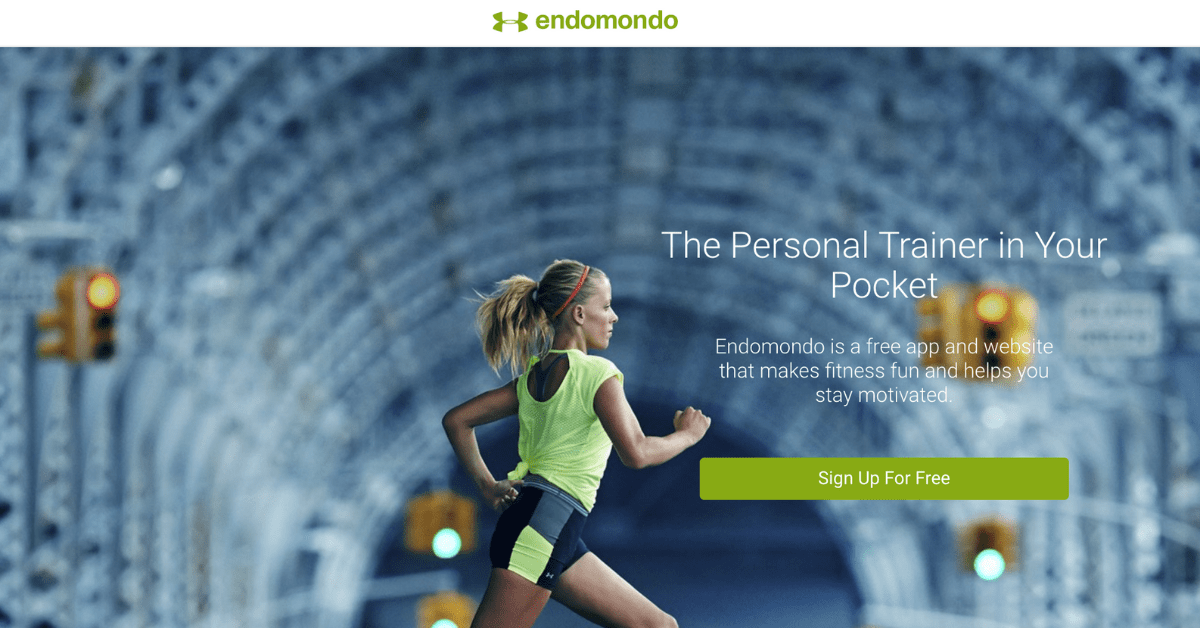 The GPS running and workout tracker helps to get the most out of your workouts. Keep track of outdoor runs with time, speed and pace all recorded. Manually enter indoor workouts as well to have just one hub for all of your workouts. You can easily connect the app with wearables like Garmin, Samsung Gear, Polar, and Fitbit. 
The Endomondo app has a live social connection, allowing you to sync your account with your Facebook or Twitter, keeping you connected to friends. If you're tracking your nutrition through Myfitnesspal, you can integrate the two apps together, so your data is all in one place. The app is free to download. However, to access premium features, there is a monthly or annual cost.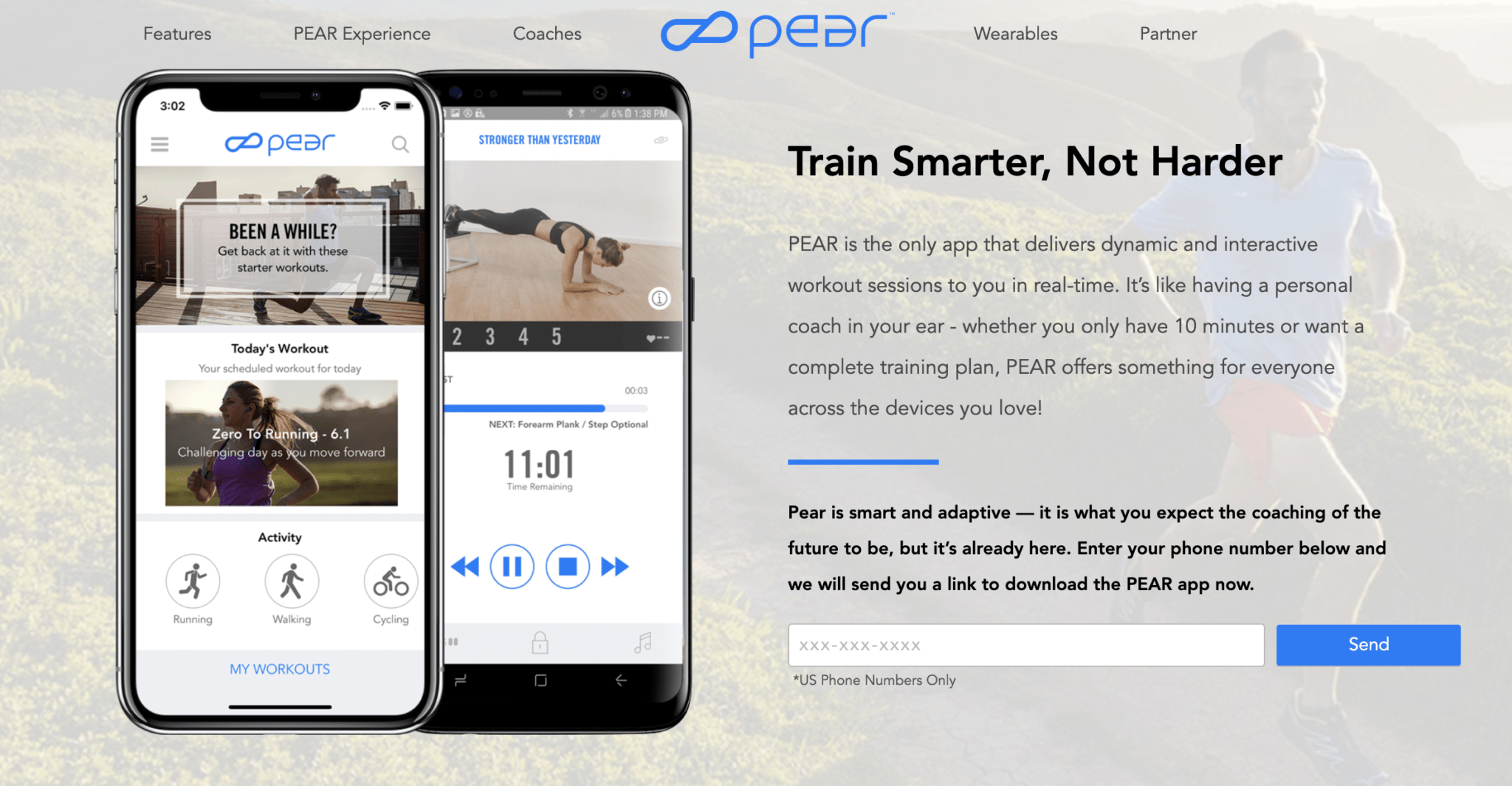 The Pear Personal Coach adjusts your workout to your heart rate in real-time, so you know when to push harder and when to bring it back a little. The app takes the guesswork out of monitoring your heart rate and tells you exactly what it means for your workout. The fitness app talks you through workout programs, yoga routines, and plenty of at-home workouts. Pear is available on iPhone and Android for $6/month.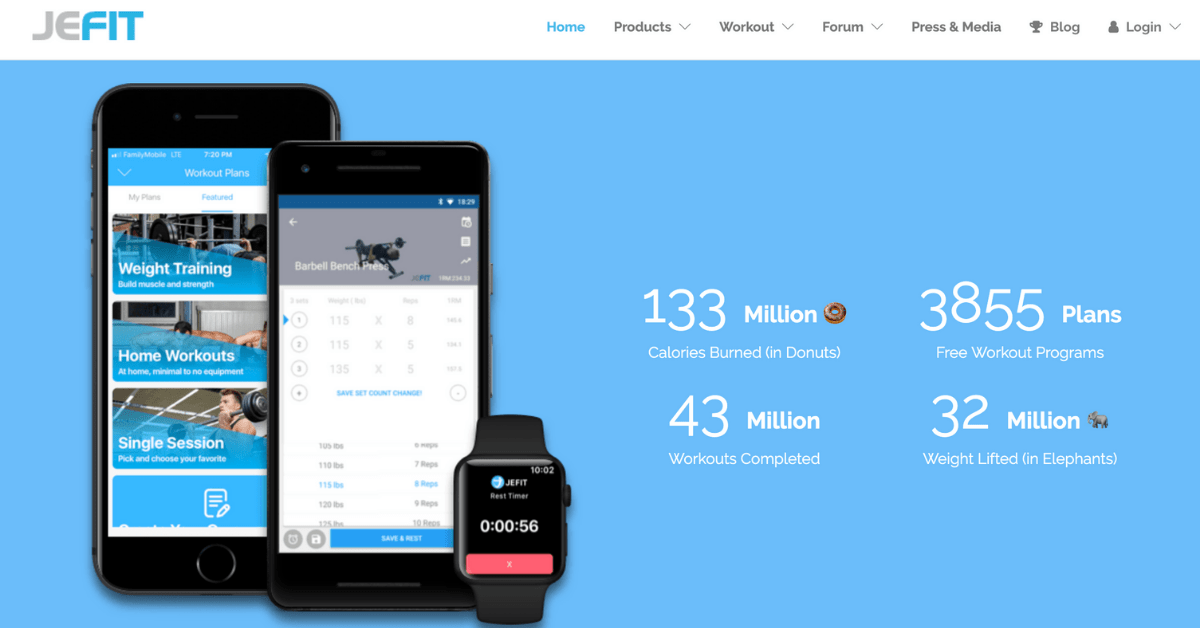 The JEFIT Workout Planner is the perfect gym buddy. Long gone are the days of writing down your workout schedule; this app creates a smarter way to keep track of your efforts at the gym. You can build your own workout plan based on your fitness goals, browse the exercise database, and check out your progress to stay motivated. The app provides detailed exercise instructions to help you create a workout plan that suits you.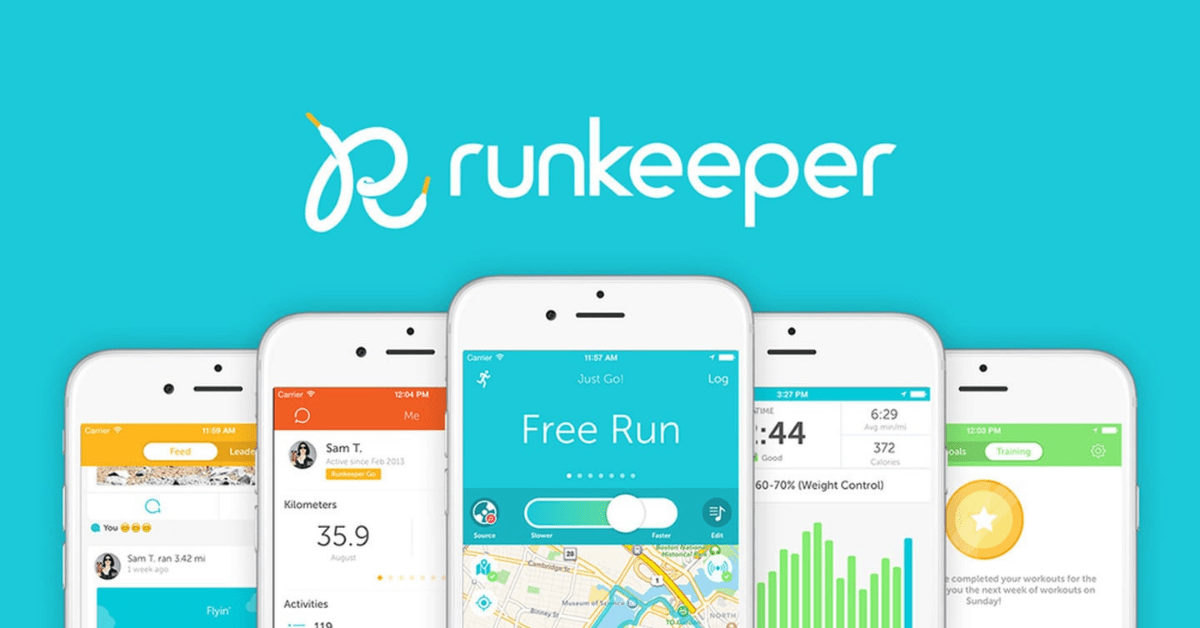 From ASICS, Runkeeper is designed to help you meet all your running goals. Set goals, track your runs, and review your statistics to see the result of all your hard work. There are motivational voices that can be customized to relay your distance, pace, and time. Stay inspired with in-app challenges and virtual running groups. The app is free to download and use with some in-app purchases available.  
In Summary 
Fitness apps make it easier than ever to squeeze in a workout even with a packed out schedule. Apps can help to support your members, streamline their fitness experience, and allow them to track their own progress and meet realistic goals. With personalized workout programs, live-streaming classes and expert-guided workouts, fitness apps are a great way to encourage a healthy lifestyle in all areas of life from nutrition to exercise. 
The Top 10 Barriers
Slowing Your Fitness
Business Growth
In this e-book, we will list the most common barriers that
slow fitness business growth and list some of the tips to
help overcome them.
Discover more