Containing the spread of COVID-19 has been a global priority over the last few months. Forcing countries all over the world into lockdown called for all non-essential businesses, including gyms and fitness studios, to close for an undefined period of time.
To ensure their businesses would survive, the vast majority of gym owners began delivering online fitness to maintain their communities and retain members. Although we're still living in uncertain times, there is a light at the end of the tunnel, as governments across the world begin implementing steps to ease out of lockdown. 
Gyms are already permitted to open in some countries, though they're adhering to strict guidelines. But we know that once you get the green light to reopen, everything about running your fitness business will be different. From day-to-day operations like your schedule, managing bookings, and the number of people allowed in your studio at any one time, right the way through to how your staff and members will need to behave and your cleaning protocols.
We've recently outlined everything you need to know about reopening your gym, along with a guide on how to prepare for the future of hybrid fitness. In this article, we'll outline a health and safety checklist to help you have everything in place when you reopen. Skip ahead to:
Cleaning and Hygiene Protocols 
Before COVID-19, gyms and studios were already cleaned on a regular basis, but those measures simply won't be enough when you re-open. It's vital that you take additional precautionary measures and make sure your staff and members know how they should behave to help protect themselves and the people around them.
The extra cleaning measures you take will be a combination of cleaning, disinfecting, and sanitizing your facilities as according to the CDC each is defined differently:
Cleaning removes dirt, germs, and impurities from surfaces and objects. Cleaning works by using water with detergent or soap to physically remove germs from surfaces. This doesn't necessarily kill germs, but by removing them, it lowers their numbers and the risk of spreading infection.
Disinfecting kills the germs by using chemicals. This won't necessarily remove germs from objects or clean dirty surfaces, but by killing germs, it can further lower the risk of spreading infection.
Sanitizing lowers the number of germs (as judged by public health standards or requirements.) Sanitizing works by either cleaning or disinfecting surfaces to lower the risk of spreading infection.
We've outlined 3 things to consider below with bullet points so you can check off each one as you go.
The Customer
Engagement Playbook
for Your Fitness
Business
Discover more
1.  Personal Hygiene for Members and Staff
Make sure you have hand sanitizer dispensers located throughout your studio.
Clear signs everywhere encouraging members to use the dispensers frequently. 
Dispenser at your reception area, so you can ask members to sanitize their hands before they enter and as they leave. 
Regular communication to ensure that all members and staff know they must not come into the studio if they are experiencing even mild symptoms of a cold.
2. Equipment Hygiene Protocols
Make sure members act with caution and consideration when using any equipment. 
Have disposable disinfectant wipes accessible, especially around equipment so members can clean everything before and after use. 
Clear signage around the studio reminding members to clean equipment.
Ensure that there are pedal, or sensory bins accessible to minimize contact.
Provide cleaning staff with appropriate cleaning materials in-line with official guidelines: disposable gloves and masks at minimum, some guidelines may advise using face visors. 
Make sure staff are regularly disinfecting all equipment and areas and emptying the bins frequently throughout the day.
3. Minimizing Physical Contact During Workouts
Participation for group classes will need to be kept to a minimum to respect social distancing rules. These numbers will vary depending on where you live and your government will lay this out in their guidelines. 
Members may also be required to wear protective clothing, such as gloves or masks. Again, your government guidelines will detail this information.
Changing rooms will need to mostly be off-limits, apart from accessing the toilets or handwashing. Allow one person in at a time and ensure cleaning after each use. 
Send daily communication to members to remind them of the new protocols in place. Let them know what you're doing, and what they need to do. We've written some template examples that you can access through our Knowledge Base here.
Managing Your Studio Safely and Efficiently 
Running your studio efficiently is more important than ever right now, as, alongside your onsite operations, you'll also still be running online workouts. There are two major assets you'll rely on at this time and that's your schedule (both on and offline) and monitoring member access onsite. 
Scheduling Your Classes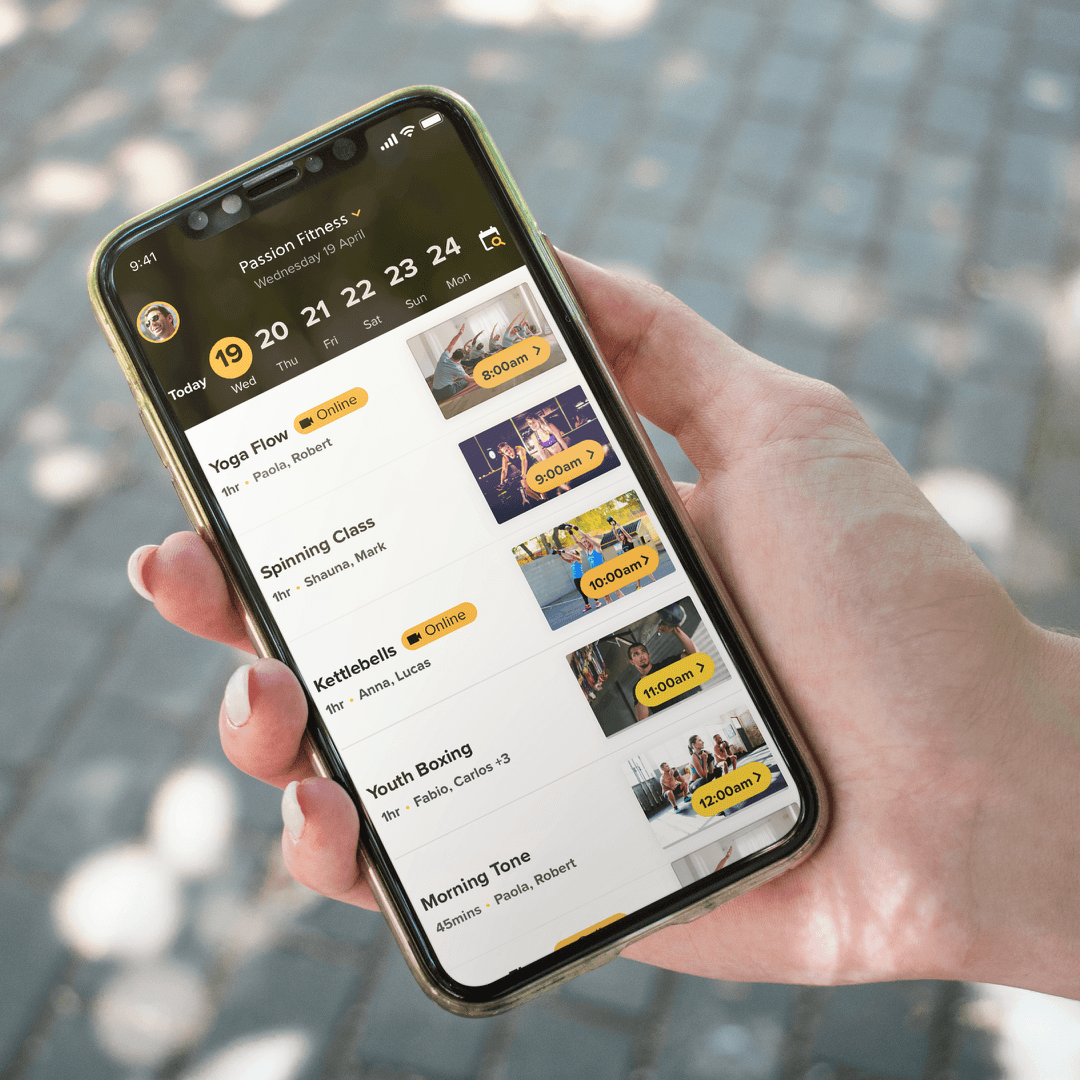 Your schedule will become a top priority once you reopen. It's essential for monitoring and managing everything from how many people are at your facility, to when you will allocate time for deep-cleans throughout the day. For a walkthrough of how to use scheduling with Glofox, check out our Knowledge Base article on creating a facility schedule. When scheduling your classes, you'll need to consider the following points:
Schedule the appropriate number of classes per week keeping in mind the deep-cleaning procedures you'll be undertaking in-between each class.
Block out time for the deep cleaning to take place.
Manage the permitted number of members and staff in a class.
Plan and manage the number of people that are allowed at your entire facility at any one time. 
Keeping on top of your schedule when you're balancing reopening your studio with your online services means you can efficiently plan for the weeks ahead:
Have an overview of attendance for the week ahead meaning you can make adjustments to your financial planning and predictions.
Continue managing your online bookings so you can plan accordingly.
Contactless Access and Monitoring Attendance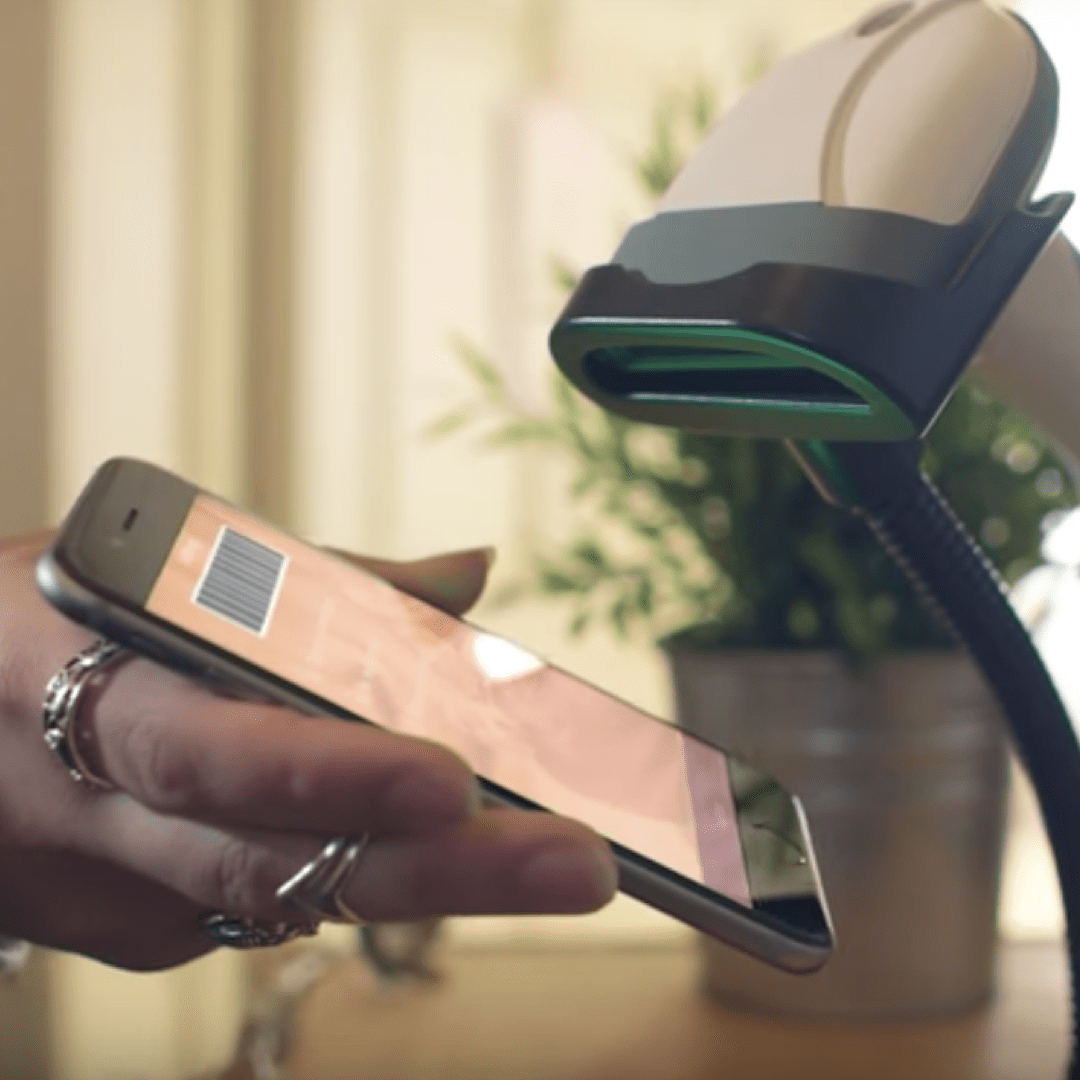 Tracking attendance is something that can streamline your front desk operations all year round, and right now it's essential. The best and safest way to do this is by using barcodes and scanners as part of your check-in process. For more information on how to set up and use barcodes with Glofox, take a look at this article in our Knowledge Base. Once you have your setup ready, members can log in through your studio's app to access their barcode. 

Monitoring access in this way will help you run your studio efficiently, and additionally, it brings safety benefits both to members and staff at this time:

No need to use your limited number of staff at the front desk: set up your scanner so members can check-in by themselves.
Minimize physical contact between members and staff.
Helps members feel more comfortable and safe when coming back into the studio. 
Keep a record of who has been in your studio should you need the information for contact tracing if someone tests positive for COVID-19.



The Customer
Engagement Playbook
for Your Fitness
Business
Customer engagement is the way in which a brand
connects with its customers on a deeper level than a
simple business and consumer relationship.
Discover more