Motivated members are loyal ones. 
They have goals that they're working toward, they're engaged, and they're on a journey – at your studio.  
But how do you make this happen?   
The answer is personalization.
To truly motivate your members, you need to get personal because, in today's world, they expect it. 63% of today's consumers expect personalization as a standard of service, and 54% are willing to share personal information if it's used to create a personalized experience. 
Here's why it's a win-win strategy for your business and your members:
Better quality lead generation for acquiring new customers 
Increased brand advocacy 
Happy, motivated members
Increased retention 
To be successful with this strategy, you need to figure out what your members want from their experience with you. What do they want to achieve, what makes them tick? 
The reality is everyone has a different body type, interests, preferences, and needs. Their goals and expectations are unique to them. 
If you don't know exactly who they are and what drives them, keeping members motivated can feel like you're fighting a losing battle.  
We recently spoke with an expert to find out how this strategy works in practice.
Personalization and the Member Experience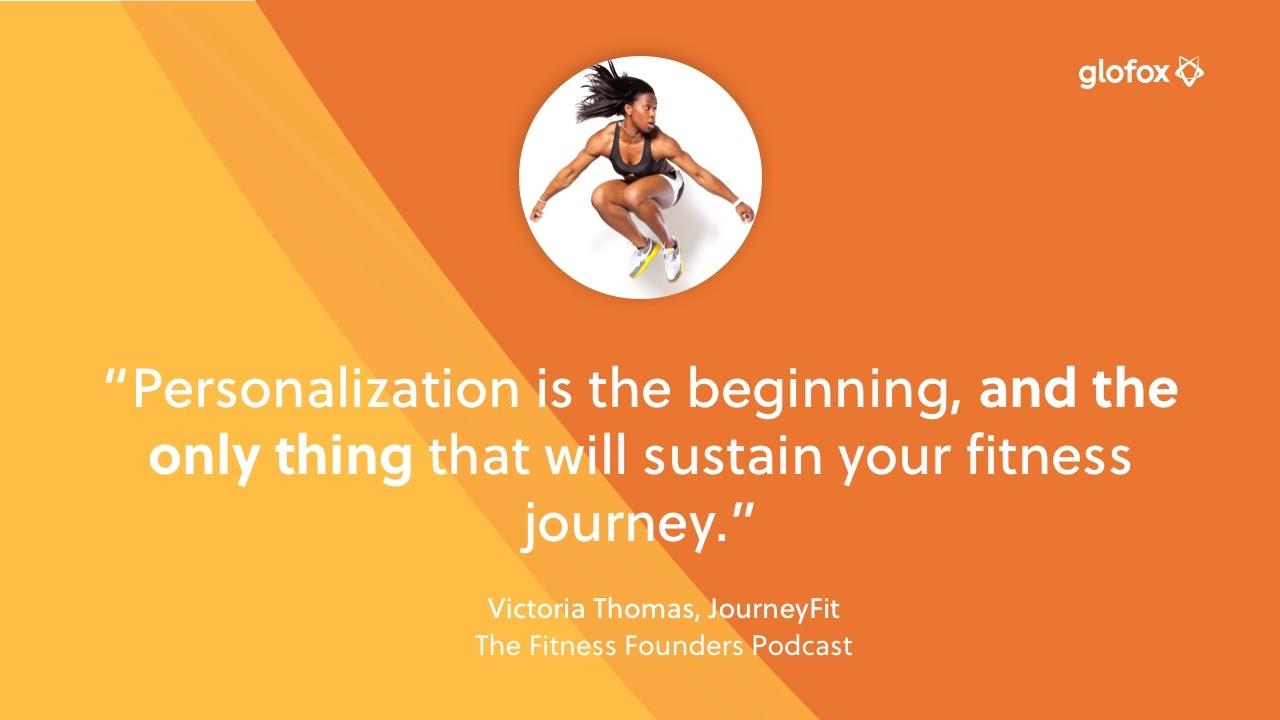 In the latest episode of The Fitness Founders Podcast, we spoke with Victoria Thomas, founder of multi-location group training studio, JourneyFit. Personalization is at the heart of JourneyFit's success. In this episode, Victoria shares insights on how she uses it to get her members' results and how this helps foster community.
From star college athlete to lawyer, to successful fitness entrepreneur, you can listen to Victoria's inspiring journey here and find out how personalizing the member experience has played a crucial role in JourneyFit's growth. 
Read on for the key takeaways from Victoria's success and find out how you can apply the practice to your own fitness business. Skip ahead to:

Ask Members What Matters to Them
Before you get carried away delivering a service that you think your members want – why don't you ask them?
 
Member feedback is the key to scaling and succeeding as a business. It's this that allows you to tailor something to work for an individual. At JourneyFit, they did this by conducting an in-depth member survey to find out the issues that each person was experiencing. 
Some people had a lot of visceral fat in their mid-section, some were suffering from gut problems, and some were experiencing problems with old injuries.
The point is that each person had their own unique concerns. By discovering this information early on, JourneyFit could work around these concerns and keep members on track. Whether someone is signing up for one-on-one sessions with a personal trainer, or group classes, it's easy to take the time to collect this information from them from the get-go. 
A great place to start is to have members fill out a new-joiner survey so you can get to know them a little better. It's also good practice to ask at the end if they think any important questions are missing for future reference! 
You want a member to love their experience at your studio – that's what will keep them coming back. So, tell them. 
Give them the chance to easily provide feedback or ask for advice whenever you can. If you're actively asking your customers how you can improve, you're telling them that what they think matters to you. 
You killed it today. Tell us how you'd rate your workout. 
How would you rate the class
 * * * * * 
How would you rate your instructor? 
* * * * * 
How do you feel after your workout? 
___________________ 
We want to give you the best. Can we make any changes? 
___________________ 
Thanks for your feedback. See you soon! 

Track Progress
If your members are following a program, then it's also crucial for them to see progress. Maybe it's the weight they've lost or the muscle they've gained or even something simple like increasing the amount they lift every week.
Without seeing progression, it's easy for someone to lose sight of why they joined in the first place, as it slowly becomes a "what's the point?" mindset. Choosing a way to help someone track their progress is crucial, but luckily, there've never been more tools available for tracking doing so than there are now. Think of pioneering fitness franchises like Orangetheory Fitness; their workouts are built on performance tracking. The brand uses heart rate monitors, so members get to benefit from group exercise and still focus on their individual performance.
Victoria explains that JourneyFit uses a body composition machine to provide each member with a personal analysis of their body. Again this means that they can work out in a group while still keeping track of their individual progress. It's the best of both worlds. 
You don't necessarily need live performance tracking or advanced tech to make members aware of their progress – you can keep it simple with before and after pictures, or even a monthly fitness assessment. You just need something to keep them focused on the bigger picture.
Make Members Accountable
When it comes to a member's personal goals, you can only do so much. Whatever the goal may be, you work with them to manage their expectations, set a plan/deadline, and track their progress. But each of your members is accountable for showing up to a workout. You can't go knocking on their door and drag them in. If you've set them a nutrition plan, it's then up to them to follow it. 
As we already know, each member has different interests and preferences. It's your member data that can reveal how they're different. You can see things like what time of day suits them, and what kind of workouts they like best.  
You can use this information to hold members accountable, make them feel valued, and personalize their experience:
Analyze data like class attendance, goals, and fitness interests.
Target members with helpful, personalized content that will motivate them. 
A simple 'upcoming class' email is a subtle reminder that they're accountable for showing up. You can check out previous attendance to personalize your message:
Your favorite class is tomorrow…
Five HIIT classes in three days?! Sarah, you're killing it lately.
We know you'll do the same tomorrow.
See you then!
Build a Community
As we've highlighted time and time again, community is the driving force behind loyal, long-term memberships. A recent study from Latent View found that it's one of the top reasons people go to the gym.
Community is about bringing your members together, and the key to doing this well is creating experiences that extend beyond fitness alone. At JourneyFit, Victoria has focused her attention on partnerships with brands like Nike, Under Armour, and Whole Foods to help engage with her local community.
Another successful effort JourneyFit has used is their monthly 'Burn and Brunch' event. Anyone who wants to try a free workout and follow with a complimentary brunch is welcome. By hosting an event that's free and open to the whole community, the studio organically attracted new members. 
When someone joins your studio, you want it to be more than a place they go to workout. It's somewhere they'll see their friends and feel a part of something bigger than fitness.
Have an Always-On Approach
This final point combines elements from the lessons we've learned so far from Victoria's journey. When it comes to all of the above, collecting member feedback, tracking their progress, making them accountable, building a community – none should be a one-time effort. 
You need to maintain strategies that help you improve the member experience and build community. At JourneyFit, they do this by ensuring they always have five branding or marketing strategies that they are putting in to practice.
These strategies don't have to be large-scale events. Think of examples like 'Prosecco Friday' at 1Rebel. The brand invites members to sweat it out at their evening spin class, then celebrate their success with some socializing. 
The best tactic to figure out what your members want most is to… ask them. You'll then be able to see what works in practice and let it influence your future strategies. 
In Summary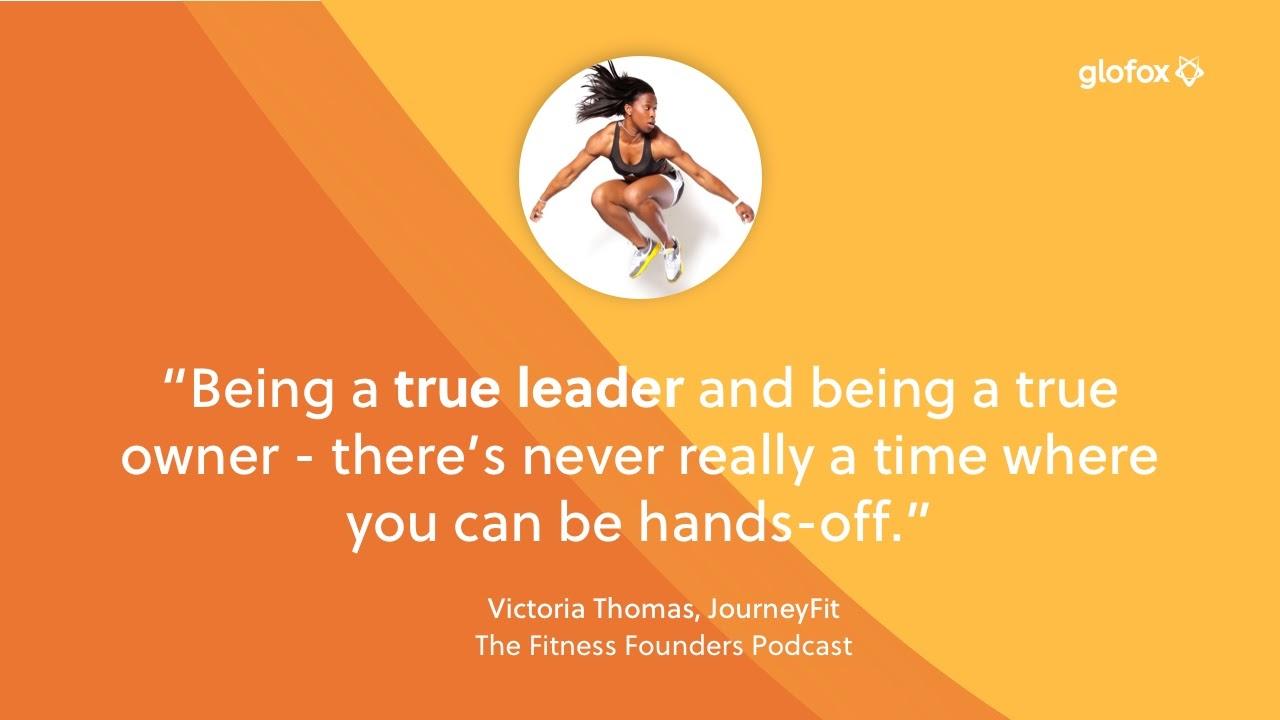 The best way you can motivate and engage members is through personalization. It provides a deep understanding of what matters to them and what will work for them, and you can offer a genuine, tailored service that people want.
Just like members are accountable for their progress, you're accountable for the experience that members have at your studio. So if you want to motivate members and encourage loyalty; make it personal. 
The Customer
Engagement Playbook
for Your Fitness
Business
Customer engagement is the way in which a brand
connects with its customers on a deeper level than a
simple business and consumer relationship.
Discover more