Want to be in control of your schedule, keep more of what you earn and be your own boss? A lot of fitness professionals have a goal to open their own facility one day. However, too many think they can either take the plunge without creating a plan or they don't think they have what it takes to make their dream a reality.
Our business education partner, NPE, just released a brand NEW fitness business guide that covers all the steps you need to open a facility and ensure profitability from day one, whether you're new in the fitness industry or you're already a business owner looking for a better space. If you want to learn how to fund your own space, secure the perfect location, and set up your fitness business for long-term success before you even open the doors, download this guide now:
The Customer
Engagement Playbook
for Your Fitness
Business
Discover more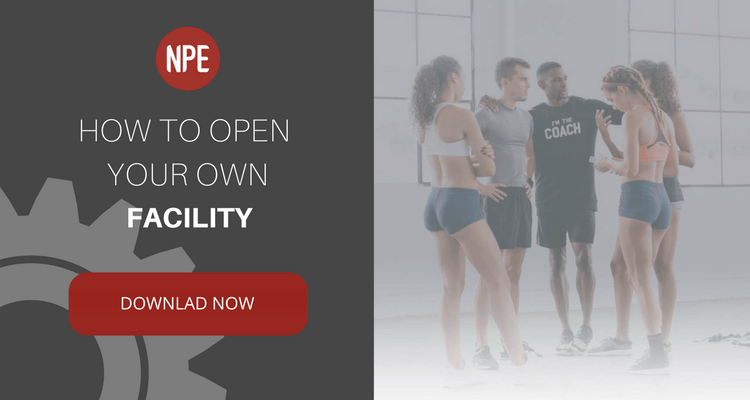 Inside You'll Discover:
The single most important consideration when opening a new facility;
5 of the most popular funding options and how you can afford your dream even if you don't have a lot of cash to start;
10 steps to create your brand (or rebrand) and why you need to do so before you open your doors;
Layout, design, and equipment planning to create an efficient and energetic space that your clients will love;
The BIGGEST mistake you can make before a grand opening and how to avoid it;
And much, much more!
The Customer
Engagement Playbook
for Your Fitness
Business
Customer engagement is the way in which a brand
connects with its customers on a deeper level than a
simple business and consumer relationship.
Discover more