It's no secret that getting new members in the fitness industry is hard. Competition is fierce, and the first challenge is standing out from the crowd and getting your studio in front of potential members. But once you've nailed this part and someone has seen one of your ads, what happens next?
They'll visit your website.
Whether it's an ad on social that they click straight through or a Google search after hearing about your studio from a friend: your website is one of the first impressions you make on any potential new member. And you know what they say; you only get one chance to make a first impression.
Before committing to a new product or service, 81% of people will conduct research online. If you don't have a well-designed website that engages the visitor, it's likely they will exit your site as soon as they enter.
The best fitness websites are in a league of their own in how they serve their members and get prospects through the door. When it comes to your business website design, certain must-have elements help take visitors from prospects to leads, right through to members. Skip ahead to:
Why a Well-Designed Fitness Website is Crucial
Without well-designed pages that are user friendly, you run the risk of losing people within seconds of landing on your website. First impressions count, so make yours an exceptional one!
Your site also acts as a business tool, helping you manage bookings, schedule classes, engage with your community, direct social media users, and collect valuable member information. Let's take a look at five things to focus on when bringing together a well-designed fitness website. 
1. Attract New Members 
Having an excellent online presence is key to bringing in new members and converting potential prospects into paying members. Your website should answer any questions new members have about your business, such as class information, schedules, team bios, and general FAQs. One of the best ways to convert leads is through your website. Landing pages and specific call to actions can help navigate potential customers through your website. 
2. Showcase Your Services 
A simple design and intuitive user experience allows you to showcase your services with the biggest impact. Use your site to provide detail on classes and instructors. You can go into more detail than on, say a social media post. This gives you the chance to explain your different offerings, unique selling point, and show potential members why they should sign up for a membership. 
3. Establish Your Authority and Credibility 
Building content online helps you to establish authority and credibility in the industry. It allows you to position yourself as an expert in the fitness industry. Use your website to push out valuable content and build trust. Your website will form a strong foundation for your digital marketing efforts. 
4. Run Targeted Marketing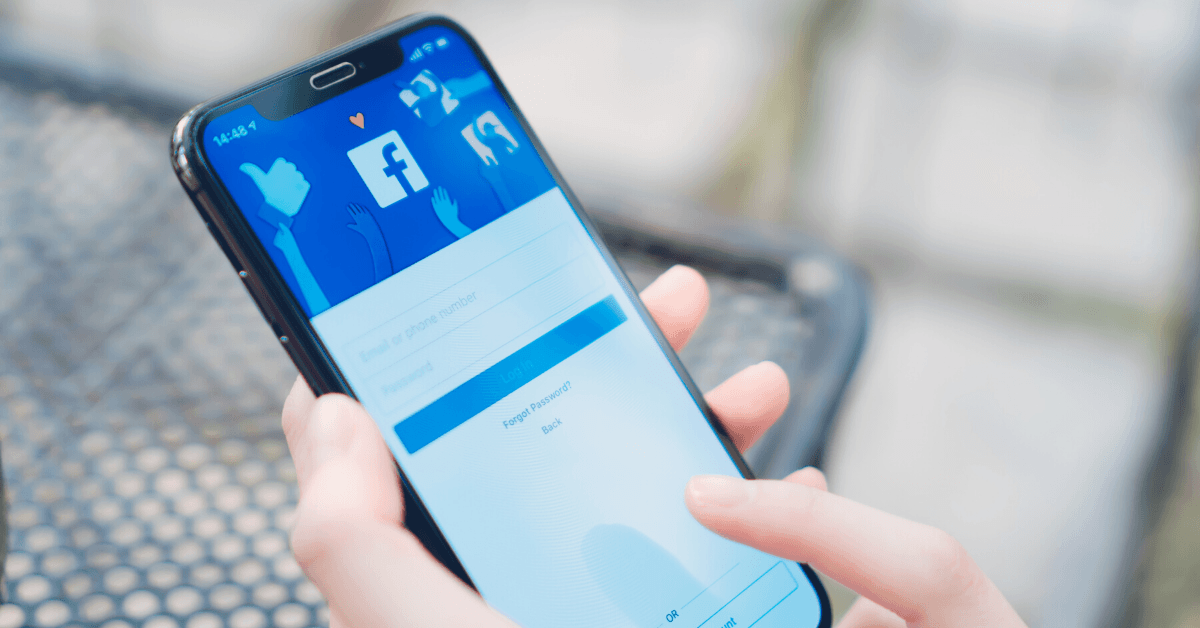 When you have a website, you can drive organic and paid traffic to your site. A good SEO strategy helps get your website in front of your audience. If you drive paid traffic to your site, you can use your site as a place to connect with potential members, drive sales, and convert customers. For example, you need a website to use Facebook Pixel to create highly targeted ads. 
5. Educate and Inform Members
You can actively blog or produce content that allows you to educate and inform members and potential customers. Whether you want to publish a weekly video or blog, you can use your website as a platform to educate. Topics such as nutrition, fitness tips, exercise, and healthy lifestyle choices are great places to start. 
10 Must-Have Elements for Your Fitness Website Design 
Whether you have a new website or are looking to improve your current one, let's break down the must-have elements for your fitness website design. 
1. Mobile-Friendly Website Design 
Considering that mobile accounts for around half of all website traffic worldwide, a mobile-friendly website is an absolute must. 57% of users say they wouldn't recommend a website without a responsive design, meaning that you're effectively losing half of your website visitors by not optimizing your site for multiple devices. 
Websites that are not responsive don't provide a seamless user experience. When the experience isn't smooth and optimal, it's a problem. When viewing your website on a mobile phone or another device, the experience should be as good, if not better, than the desktop experience. If you have a booking system, it should be effortless to book no matter the device. 
2. Reviews and Testimonials 
Member reviews and testimonials give your business actual proof that someone has benefited from your services or product. That social proof and testimonial give prospective members a real idea and perspective of what it's like to be a member at your gym. 
Testimonials, reviews, and success stories also help to build credibility. Honest reviews develop your reputation and establish trust with new members. Allow your members to share experiences, views, and opinions on your site. If you're looking to increase testimonials on your website, there are lots of different ways you can collect reviews from members. You can put a link on your website, send out surveys via email, or request a post-purchase review. 
3. Call to Action 
A call to action (CTA) is an instruction that is designed to make the audience take action. Usually, you might encourage users to make a purchase, sign up to a newsletter, or subscribe to your YouTube channel. Decide what your main goal is and create a call to action around that. Keep it simple, and leverage your website effectively. Make the action button clear and easy to navigate. 
The Top 10 Barriers
Slowing Your Fitness
Business Growth
Discover more
Whether it's a blog post or an e-book download on your website, the call to action should be clear. It tells your audience what to do next. For example, if someone visited your class schedule, you could have a chatbot offer a free class pass or make a time-sensitive offer if they book right now. Create a compelling fitness call to action to convert prospects and encourage the next step. 
4. High-Quality Content 
High-quality content is essential to the success of a website. Nowadays, consumers expect professional images and video. Good quality content takes time and planning to produce. It's the type of content that motivates users to stay on your website for longer. First impressions count, and bad images or poor video sound quality are sure to cut a website visit short. 
One example of great use of content is the Pure Barre website. The site is heavily invested in high-quality graphics. As soon as you land on the homepage, a video plays showcasing their workouts and classes. Further down the page, you find professional-quality photographs and fantastic member testimonials. Overall, it uses a simple design and makes full use of quality content. 
5. Class Timetable and Workout Schedule 
Your website should have all the information your members need, including your class timetable and workout schedule. Think about including a weekly breakdown of all your classes and instructors. It's a good idea to integrate a filter option so that users can look at different days and workouts to suit their needs. 
The Fhitting Room is a good example. You can view the class schedule by location, including digital and live streaming platforms. You can then further filter out classes through class types, instructors, and rooms. 
6. Links to Social Media Channels 
Your website is a great place to highlight your social media channels and promote your community. Link to your social media channels from your website. Social media integration should be seamless. The user experience is so important, and the shift from social media to your website to your booking system should be smooth and easy. Anything that gets in the way of this experience is an issue. Your digital fitness experience is just as important as your physical, in-person fitness club experience. 
Integrating social media into your website is a great way to increase website traffic. It also helps to keep your content super relevant and can act as social proof as well. Whether you want to include your Instagram feed on your site, Twitter feed, or your YouTube videos, your social media underpins your website and vice versa. 
7. An Irresistible Offer 
Your fitness website needs to bring potential members in and give them a reason to stick around. You need to create an irresistible offer that moves them along the sales cycle, and it needs to appeal to your audience and convince them to use your service or product. 
When thinking about an irresistible offer, think about what really motivates your members. It needs to be too good to say no to. Your offer should create value and drive interest. An offer doesn't necessarily mean a discount. There are other ways to motivate potential customers, such as time-savings or offering a solution to a problem. 
8. Contact Information and Location 
It may be an obvious one, but your contact information and location should be displayed clearly on your website. This information should be easy to find, no matter where you are on the website. This may look like having contact icons at the bottom of the screen for a mobile-friendly site, requiring a simple tap to make a phone call or send an email. 
The more people who can easily reach you, the better. Contact forms also show users that you are available and ready to answer any questions. Although it's useful to have your business phone number, email address, and location on your site, it's a good idea to include a contact form. You can't be at the end of the phone 24/7; a contact form tells users they can reach you whenever. It allows you to collect member information effectively. 
9. Booking Integration 
Your website should be able to handle online bookings and offer a smooth booking integration for users. Think about the booking functionality of your site. Members should be able to register for classes, make payments, and sign-up for any online and offline group training sessions. 
A good fitness website should automate bookings, sending out messages and class reminders for members. Your team should be notified of any class bookings and new sign-ups so they can stay on top of their member management. You also have the option of including a member portal on your website to allow existing members to manage their membership and make any payments needed. 
10. Team Bios 
Your website is a great place to show off your team. High-quality fitness instructors and personal trainers attract and retain members. Include information about your company history and staff bios. Generally, team bios include photos, interests, qualifications, and experience. 
A powerful bio can do wonders for your gym website. Make sure to include any area of expertise. For example, if they are trained in a specific form of yoga or focus on functional fitness and preventing injuries, this is something to include. Remember to add a touch of personality and make it exciting to read. Keep the description short to roughly three or four sentences. 
In Summary 
Your web design should emulate your brand's personality while preserving flawless user experience. The website should be fully responsive and be mobile-friendly for users. When you combine simple yet intuitive design with high-quality content and booking integration, your website is serving your members. Any transaction should be seamless. 
Your site should inform, educate, and underpin the digital fitness experience. It's a tool that you can use to your advantage to help manage your members and your business.
The Top 10 Barriers
Slowing Your Fitness
Business Growth
In this e-book, we will list the most common barriers that
slow fitness business growth and list some of the tips to
help overcome them.
Discover more