Carla's journey through yoga has been a roller coaster. She booked her first yoga class on a whim 15 years ago and well, hated it. Being the resilient, determined women that she is, she kept going and something great happened. She became healthier, her anxiety decreased and overall, she started enjoying life to it's fullest.
"I fell in love with yoga. The amount of strength and mobility that most humans have is just a tiny fraction of what's possible. I like to safely push the boundaries of what's possible for the physical form. The human body is resilient and more incredible than we can imagine!"
Carla went on to complete her teacher training and started running classes from her basement in Vernon. It wasn't long before the business outgrew the space and she opened her first studio.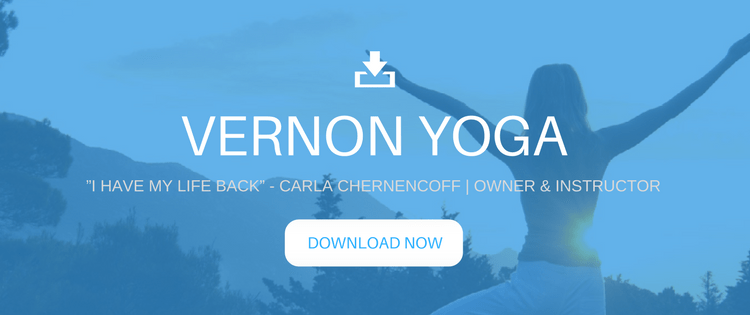 Running a Business on Pen & Paper
Carla's bookkeeping was purely on pen and paper, which meant her payment system was virtually non-existent.
"Students would use the same one month membership for months on end. They weren't doing it purposely, but they'd forget to check, and we'd forget to ask. A simple mistake that we've probably lost thousands from".
Juggling Hats: Owner, Instructor & Mother
Not only was Carla putting 40-60 hours into her business each week, but she's also a stay-at-home mom. As the days went by, she felt she was wasting more time and losing more money, with little control over the situation.
"The business side of things was taking over and that's not why I started teaching. I knew something had to change".
The Breaking Point
"One day, I just broke down. My husband asked if this was really my passion, because all he could see was the frustration my business was causing me. At this point, I knew I needed help, but all I could think about was how expensive software is and that I couldn't afford it at this rate. Looking back, all I can think about is how I couldn't afford not to get software".
Learn how Carla took the stress out of the situation and reignited her passion:
Saves 2 hours per day;
Saves $8000 per year;
Reduced stress levels dramatically;
100% less tears!