With a huge rise in on-demand and streaming fitness platforms, many studios and gyms are now running a hybrid fitness business, providing both onsite and online services. This means that your trainers are no longer teaching in-person classes solely, and while the fitness experience criteria might be similar for both, running an in-person session is very different from being on camera.
For example, just because someone is a great theatre actor doesn't mean they can deliver the same performance on screen. It requires two very different skill sets, and the same goes for your instructors. It's essential that your trainers can deliver both online and brick and mortar classes engagingly.
There are some essential skills that your team will need to deliver an incredible online experience for members. But first, it's important that we look at the difference between running a class online vs. in person and how you can support your coaches with the transition.
Why Coaching on Camera Is Different to Coaching In-Person
Just because you have excellent instructors, it doesn't necessarily mean that they will flourish online – being comfortable on camera is not always something that comes naturally to people.
At the studio, it's a fitness-focused environment: In a physical class, members are free from distraction and are surrounded by a group of people all striving toward the same goal. It's a different story when they're joining a class from their living room, and it's down to your trainers to fully capture their attention through the screen and engage them in a studio-quality workout.
Your team needs to be bold when teaching online, as well as more observant. A fitness instructor with a monotone voice who keeps turning their back to the camera and doesn't proactively offer progressions will lose the attention of your home members.
Hosts of The Fitness Career Mastery Podcast Barry Ennis and Shay Kostabi have some great advice on the fundamentals of coaching on camera. You can hear their thoughts on The Fitness Founders Podcast here:
4 Ways to Support Your Fitness Instructors On Camera
Although there has been a clear progression towards digital fitness over the last few years, the pandemic has pressed fast forward on this. There will be many fitness trainers that have never stood in front of a camera, let alone carried out a workout class online. Like with many skills, it takes practice and experience to get better. It's essential that you support your fitness instructors on camera and give them the resources they need to perform at their best.
1. Use a Multi-Instructor Set-Up
To take the pressure off individual trainers, it's a good idea to use multiple instructors where you can. You can then have one main instructor and a supporting trainer to demonstrate more specific movements, taking the pressure off the primary trainer.
2. Invest in the Right Technology
Your technology needs to support your instructor and allow them to deliver the type of content you're looking for. This means ensuring that your cameras, sound equipment, and lighting can provide a high-quality result with crisp sound. For more tips on getting the right set-up for live-streams, check out this blog post for a checklist that will help you prep your team for success.
3. Upskill or Hire Digital Talent
It's your responsibility to either upskill existing trainers or hire new talent with the sole purpose of teaching online classes. While some people may deliver excellent online and offline classes, others may be more suited to one and not the other. It's important to identify this on a case by case basis so that you can provide the right resources to the best place.
4. Nurture On-Camera Skills
It's tough to be confident on camera automatically. It's vital that you nurture on-camera skills that trainers will need. Generally, this means practice, practice, practice. If your instructors are comfortable and confident, it will create the right feeling for your digital audience. You don't want any awkwardness or monotone voices. This will be sure to disengage your home users. Support trainers by providing regular training sessions and resources for pre-production planning. Think about both non-verbal and verbal communication training. Body language is just as important as the words you use.
The Customer
Engagement Playbook
for Your Fitness
Business
Discover more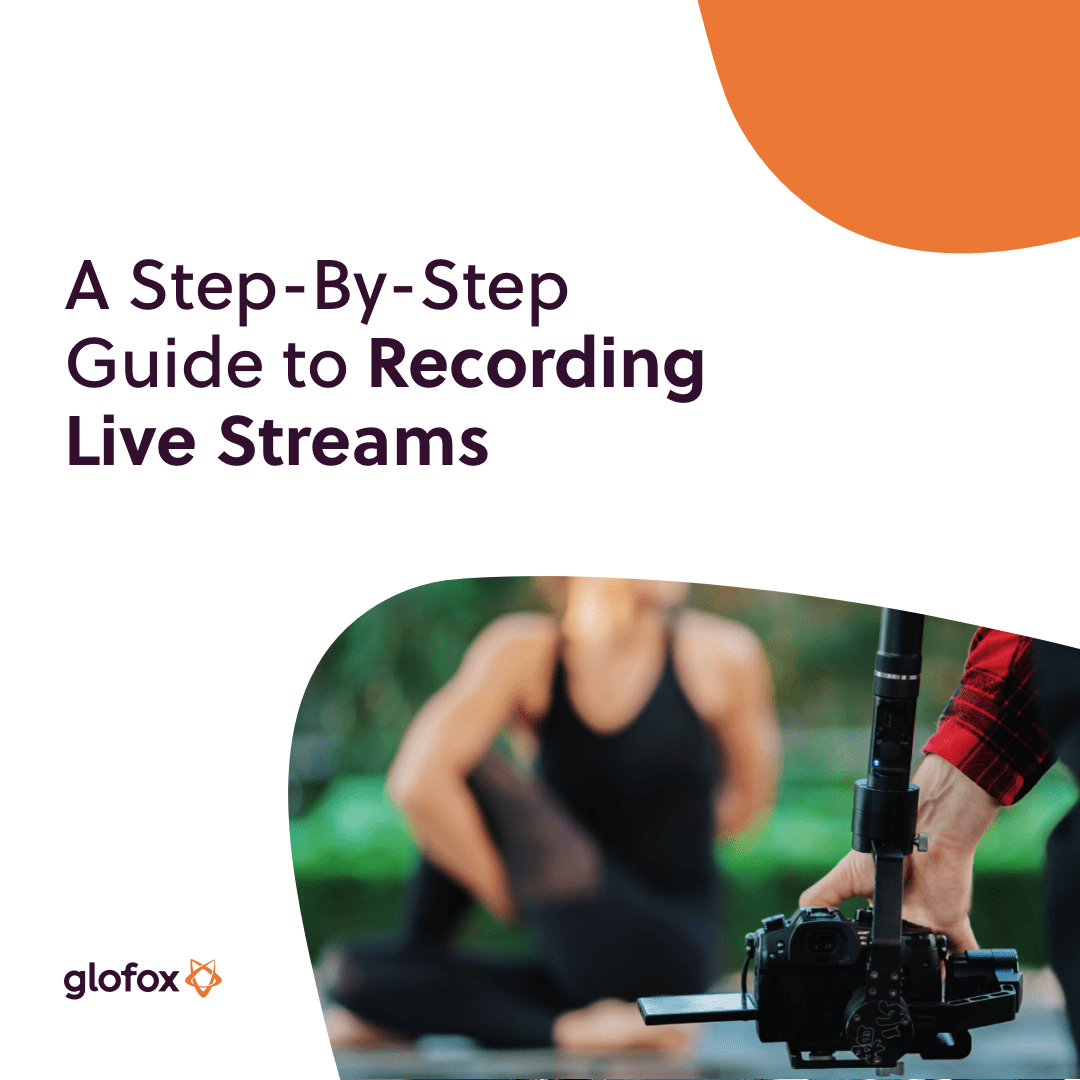 9 Skills an on-Camera Instructor Needs to Deliver an Incredible Online Experience
Developing your on-camera talent won't happen overnight, but you need to take active steps to invest in the right skills for the future. Here are 11 skills your trainers need to deliver a top-quality digital experience.
1. A Good Understanding of Technology
There's more to being on camera than pressing record. Lighting and sound make up a significant part of the quality of the experience. While someone may get through some wobbly filming, poor sound quality will result in many members leaving and not coming back. If your trainers are responsible for their technology set-up, they need to have the appropriate training. This means they should know how to use any mics, lights, and cameras when live streaming and recording content.
2. Observant and Quick to Offer Modifications
In a standard class, you can see where members need help, and you can offer modifications based on what you see. However, in a digital setting, you need to be proactive and offer progressions that cater to a range of abilities. For example, if you create a pre-recorded video workout series for all abilities, you will need to provide modifications that cater to all. It may sound like you're speaking more than usual, which could be uncomfortable to begin with. That's why it's best to encourage plenty of practice on camera.
3. Well-Organized With Pre-Production Planning
With your studio class, your trainers show up and teach. They know the workout routine and are a fitness expert. Much more planning is needed online than an in-person class. As you don't have live feedback from speaking to people during an online class, you need to fill those gaps. Of course, it makes sense to have quiet pauses such as meditation and mindfulness sessions with some classes. However, you don't want the experience to feel awkward to the audience. Think about training instructors in script-writing, testing the camera set-up, and making sure the audio and lighting are good to go.
4. Able to Memorize Content
Trainers need to do everything possible to minimize distractions so that the audience can focus on the moment. If you bring notes onto the screen or have to pop off-camera to remember your point, it's distracting for the audience. It's a good idea to memorize your content where possible. If you find it challenging to learn all your content, try having cue cards off-camera so that you can check on your script without distracting the audience. This will form part of the pre-production planning process and help put trainers at ease as they can easily check what they need to be saying.
5. Confidence That Shines Through on Camera
Sometimes when you're on camera, you need to be bolder than you would in a standard class. Although this can feel awkward, the result tends to be a trainer that looks comfortable and engaging on camera. Again, bringing your personality to an online class can be tough. Some of the best online fitness trainers are bold and bring a ton of personality to class. They remain on-brand throughout the session, but members stick around because of a bold personality.
6. Physical Awareness
This may sound like a simple skill, but the way you position your body on-camera is essential in creating a good experience. When you speak, you need to be physically aware of looking at the camera. Try to avoid facing your back to the camera. Although this is perfectly fine to do during a standard class, if you do this online, it completely disrupts the class, and the audience can't see you. When running online test classes, play around with markings on the floor so that the trainers know where to stand what looks good on camera. When you have a greater understanding of positioning and how it comes across, it's easier to learn the right way to move.
7. A Clear and Confident Voice
Most people don't like the sound of their own voice. When you hear your voice online, it can be off-putting. Your online voice needs to be the right balance of volume and clarity. If someone can't hear you properly, they can't just raise their hand like they would in a regular class. Encourage trainers to practice their online voice. This will be how they will speak to their digital class. The more you practice and get used to the sound of your own voice, the more comfortable you will feel recording and live streaming.
8. A Motivating Approach
Many people turn to you to keep them motivated and accountable. It's hard to offer the same level of motivation from a distance without that live feedback that often fuels an engaging workout class. This is a skill that needs to be practiced and refined. Things like having a bigger personality on camera and proactively offering modifications help to create a motivational online class experience.
9. An Understanding of Video-Editing
This skill might not be relevant to all businesses, but it will continue to become more important. For example, if you're a small yoga studio where employees often wear many different hats, you probably don't have a digital team. Therefore, instructors may be editing their own content. In this case, you would need to either hire someone with video editing skills or provide training to upskill your existing employees. Even if you have a digital team to edit video content, it's useful to understand video editing when creating both pre-recorded and live content.
In Summary
When training to be a fitness instructor or yoga practitioner, the majority probably don't consider that they may have to teach online classes. Most train with the idea of teaching a class in person. Delivering an engaging and motivational class experience online and offline are two very different things that require varying skillsets. With the rise in digital fitness, it's essential that you have trainers who are comfortable on camera to deliver an exceptional online experience. By nurturing your existing talent or hiring online-only instructors, you can create the right team to take your hybrid fitness business to the next level.
The Customer
Engagement Playbook
for Your Fitness
Business
Customer engagement is the way in which a brand
connects with its customers on a deeper level than a
simple business and consumer relationship.
Discover more