Fitness retreats are thriving, with an increasing amount of people looking for experiences that differ from a typical vacation. Rather than lying on a sun-soaked beach with a refreshing cocktail in hand, they are looking to sweat it out in picture-perfect destinations around the globe. For a fitness business, fitness and wellness retreats are a great way of offering a new revenue stream to your business.
For those of you who have been on this type of vacation, you will have experienced how truly life-changing it can be. A well-organized fitness retreat allows you to escape from your day-to-day routine and focus on your wellness in a stunning location. In this article, we will look at what you need to know to set up and run your own fitness retreat. We will also take a look at 8 fitness retreats you need to visit in 2019.
What is a Fitness Retreat?
A fitness retreat is a type of vacation focused on fitness and wellness.
A retreat takes place in and around popular tourist destinations or in areas that are more off the beaten track. As a fitness business, you can choose to set up exclusively as a fitness retreat or run fitness retreats to a destination as a side venture to your main fitness business. For a regular studio, offering fitness retreats once or twice a year can help with acquisition and retention.
Some question how 'Fitness' and 'Retreat' can be in the same sentence.
If you need a vacation, shouldn't the focus be on winding down and relaxing?
There is no doubt that a fitness retreat focuses a lot on exercise. Often included are the likes of boxing, HIIT and circuit training. As well as that though there can be activities such as yoga, pilates, horseback riding and cooking classes mixed in. This variety breaks up the monotony of routine and offers a more well-rounded fitness vacation.
The main aim of a retreat is to leave you feeling better than when you arrived. It can be a great way to kickstart a new healthy lifestyle, enhance your well-developed fitness routine, or simply take a few days away from the rat race doing something different!
Why Go on a Retreat?
Put yourself in the hands of experts: Most fitness retreats will be run by a team comprised of trainers, nutritional chefs, yoga teachers, and other wellness professionals.
Support & motivation: Making changes is not always easy, and it can be a lot more difficult alone. There may be times when you need encouragement and inspiration from like-minded people to help you make the right choices.
Instructive and habit changing: Learn how to make new habits; this may be new exercise routines, nutritional tips, or even recipes.
You arrive home feeling amazing: There is a big difference between taking a vacation and going on a fitness retreat. Holidays can sway dramatically between stress, relaxation, and overindulgence. A retreat allows you to live for the moment and enjoy your day. Its all about you and listening to what it is that you need to do, no compromises!
How to Run a Successful Fitness Retreat
Decide what kind of fitness vacation you want to offer:  Retreats vary massively, from a quick one-day city escape to a full flung immersive experience in a deserted location and everything in between. Your first step should be deciding what type of retreat you will be hosting and what your primary focus will be. An easy way of doing this is to think about what kind of retreat in which you would like to participate. Finding something you are passionate about can make things a lot easier
Location, location, location: Your retreat location will play a huge role, not only in what you offer but in what your clientele are seeking. Set yourself criteria for your site. What is most important to you? Accessibility? Proximity to the sea? Or the mountains? Will you need transportation for excursions? These answers will help you to clarify whether your dream location is logistically and financially feasible.
Crunch the numbers: Before you settle on your final prices, be sure to take into account any additional costs that you may incur. These could include things like marketing, staff travel expenses, accommodation, laundry, last minute provisions, etc. While there will be initial set up costs (website, marketing, products, etc.) ideally, your prices should cover your total costs and allow for some profit.
Offer pricing options: These may be different room costs (e.g., master bedroom vs. shared room) or you could also offer an early bird discounted rate. Whatever path you decide to take, ensure that your terms and conditions are completely clear and transparent – with refund and cancellation policies clearly detailed.
Plan the details: Once you have the logistics squared away, you can start planning the finer details. Consult your roadmap to make sure that you keep in line with what you are planning to offer. What kind of experience do you want to give? What will people come to you for?
Start by planning a sample day itinerary and take it from there Plan every detail of the day from how you will greet guests, to the menus, and classes, etc. Preparation is the key to long-lasting success.
Marketing Your Fitness Retreat
The final piece of the puzzle is the marketing. You might have the best retreat the world has ever seen, but people need to know about it. Planning for a successful fitness vacation takes a lot of hard work, especially when you are new in the industry. The marketing aspect can often seem overwhelming.
Make marketing easier by aligning yourself with what you are offering. In other words: selling your retreat is a lot easier if you live and breathe your retreat experience. Authentic and genuine enthusiasm is contagious.
Top Tips for Marketing Your Retreat 
Research your target audience: When you are initially planning your retreat, you will have a target audience in mind. Knowing your audience is extremely relevant for your marketing plan too. Consider where your target would be, and this will help you to create an appropriate marketing plan.
Take time to write your descriptions: Your descriptions must be well thought out, well defined, and enticing. Particularly for newbies, you need to convince people that your retreat is worth it through words.
Be yourself: Let your voice be heard, don't try and be someone else. It will sound contrived. It is also the easiest way to remain authentic. Show your customers that you care about them; it is all in the details, referencing past conversations can go a long way!
Reviews: Reviews are crucial. They are one of the most important factors people will look at when evaluating your retreats. Collecting reviews can take a bit of time in the beginning, so make sure you ask clients regularly for reviews.
Get social: Social media plays a significant role in the overall marketing strategy. Don't forget actually to be social. People want to see the beautiful pictures and hear about how your retreats are run, but they also appreciate being treated like a real person, not just a follower. Talk to people, help them out, help them choose you over your competitors.
Build an email list: Email is the most reliable way to contact your audience. Focus on building up an email list and then build a relationship with your list. Take a look at our blog on the Anatomy of a Gym Email for more information. 
The Customer
Engagement Playbook
for Your Fitness
Business
Discover more
8 Fitness Retreats You Must Visit in 2019
1. Nefeli Nine Retreats – Luxury Hiking, Fitness & Yoga Retreat, Greece
Greece's premier (and most fun) health and fitness retreat. They provide life-changing holidays with a difference. A tailored exercise and nutrition program has been put together by experts with proven results. Hiking in the woods and by the sea, a bespoke exercise and yoga routine in the morning and afternoon, and soothing massages to deal with it all. Every day is memorable.
Website: www.nefelinine.com
2. Red Mountain Resort – World Class Wellness Retreat in Utah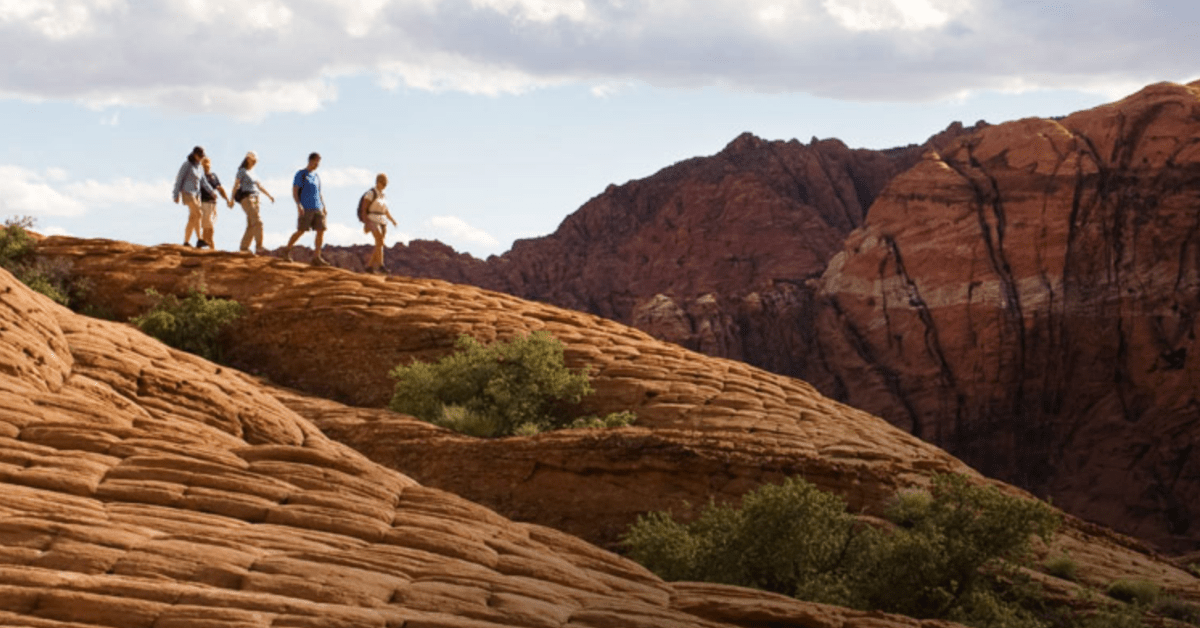 Red Mountain Resort offers a multitude of fitness experiences and outdoor adventures. Every retreat hosted here includes three delicious meals a day, guided hikes and cycling tours, and even yoga and fitness classes. Book yourself in for a fitness analysis by an on-site wellness professional or get a breath of fresh air on a guided tour of Red Rocks, Zion, or Bryce National Park.
Website: www.redmountainresort.com
3. The Travel Yogi – The Original Yoga Adventure Company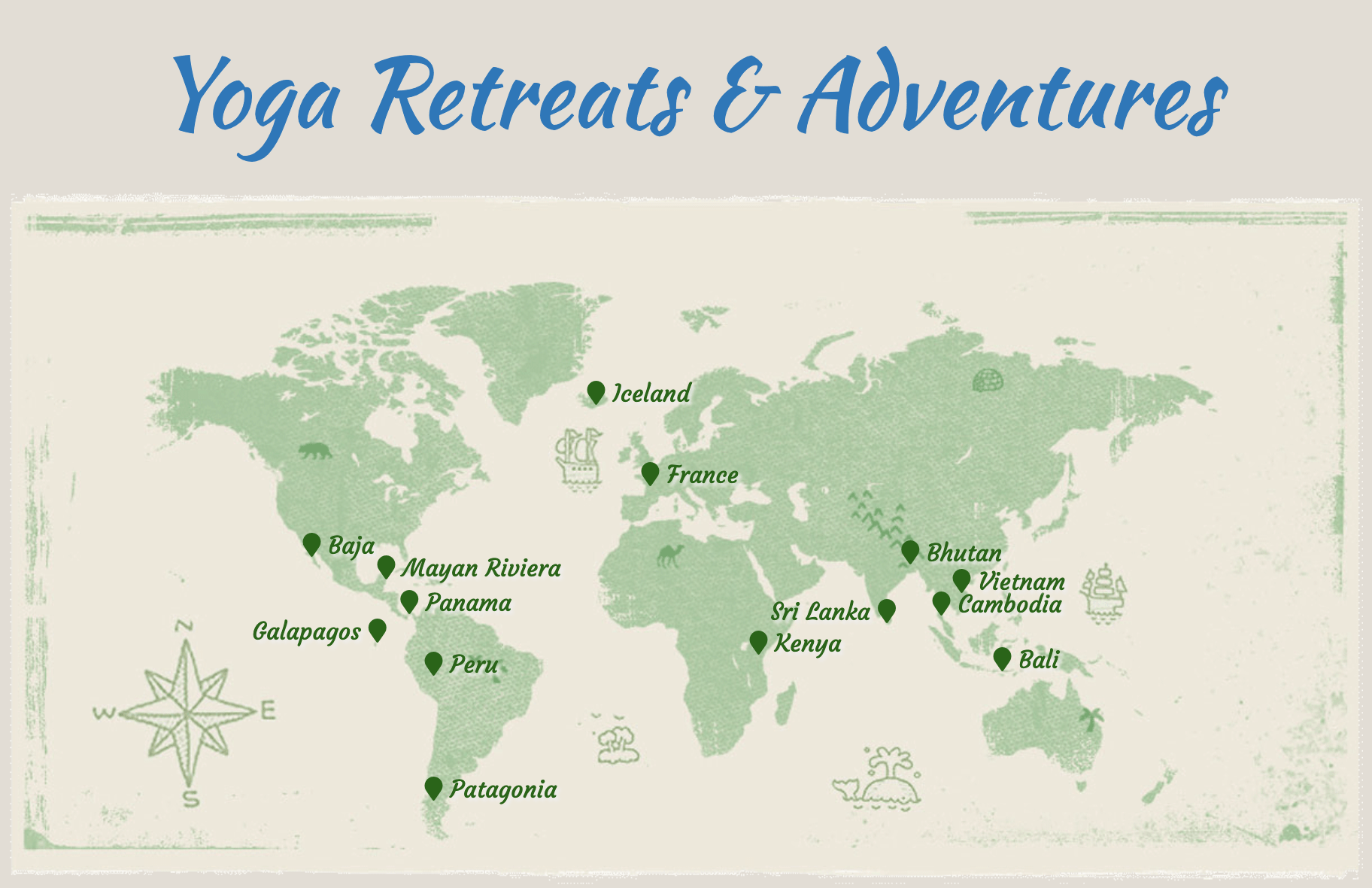 The Travel Yogi bridges the gap between wellness and adventure travel. They host unique retreats in many destinations around the world. Travel Yogi focus on culture, nature, and wellness and work in partnership with the local yoga communities in their set destinations. They seek the best off-the-beaten-path experiences to ensure guests do not fall prey to tourist traps. The locations vary, and you can choose from surfing in Panama, hiking in Bali or perhaps a yoga retreat and safari in Kenya is more up your alley!
Website: www.thetravelyogi.com
4. 38 Degrees North – Transformational Fitness & Wellbeing Programs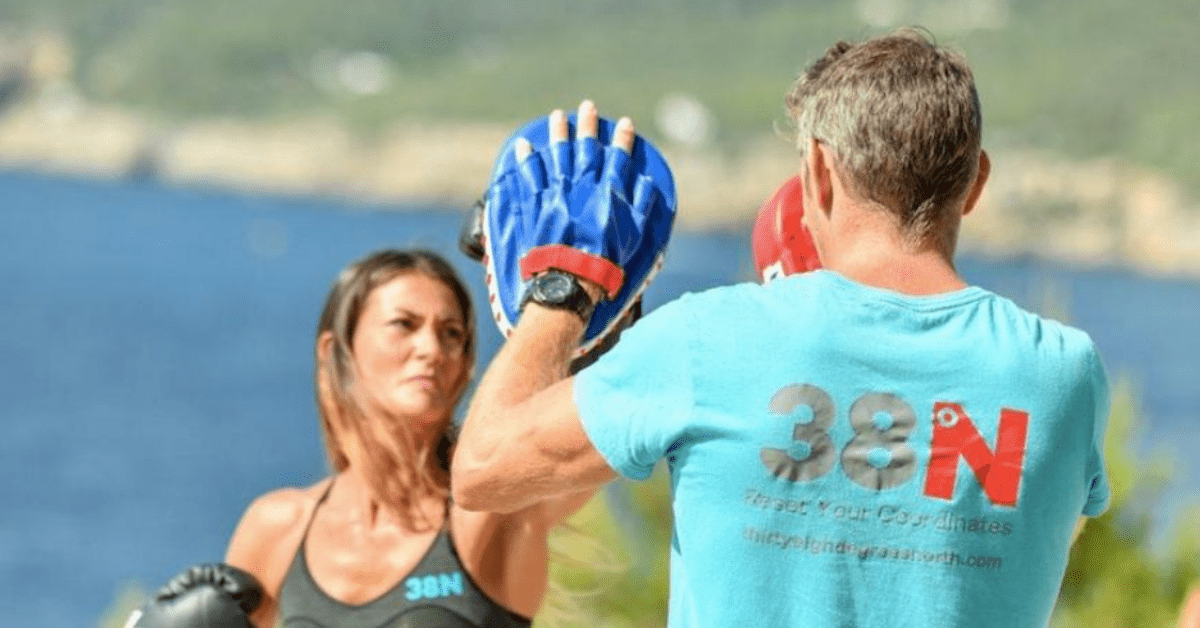 38 Degrees North have been running their retreats since 2012. Owners Claire and James host the retreats in both Ibiza and Marbella which run from 3 to 6 days. These do not focus on fads or quick fixes, but rather prioritize long-term results. They provide an individual, supportive, and results-driven approach. Enjoy sunrise HIIT, outdoor functional training, kettlebell training, boxing, yoga, and of course, delicious food.  Their retreats also offer beachside lodging, habit change coaching, and a four-week training plan.
Website: www.thirtyeightdegreesnorth.com
5. Mountain Trek Retreat – Award Winning Fitness Retreat & Health Spa, British Columbia
An all-inclusive luxury retreat that takes care of your every need, as well as safeguarding an improvement in your health and wellness. Slow down, completely relax, diminish your stress, reset your metabolism, lose weight in the lush nature of British Columbia. Mountain Trek offers clients a retreat into the wilderness, with up to 8 hours of hiking each day. They boast a rigorous program designed to reboot your fitness and your wellbeing.
Website: www.mountaintrek.com
6. Helios Retreats – Wellness Getaways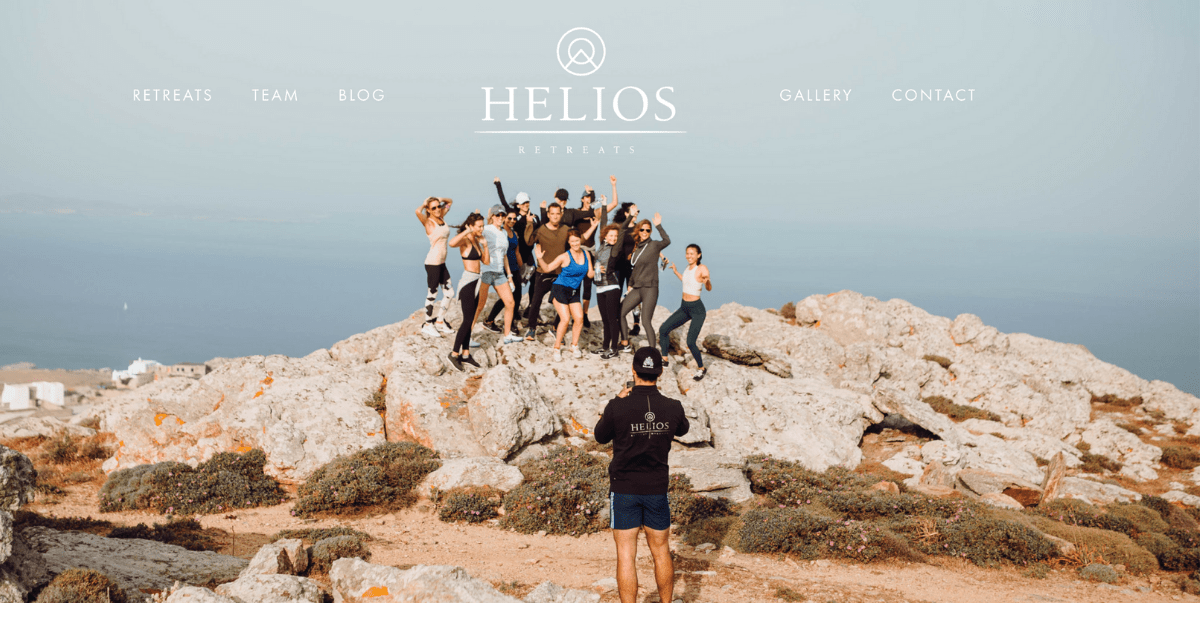 Helios run luxury sports and fitness retreats in various locations including Greece, Bahamas, Tuscany, and Sri Lanka. All of their getaways combine nourishing meals with world-class fitness sessions and gentle hiking. Top it all off with some spa treatments!
Website: http://www.helios-retreats.com/
7. Ketanga Fitness Retreats – Fitness + Adventure + Relaxation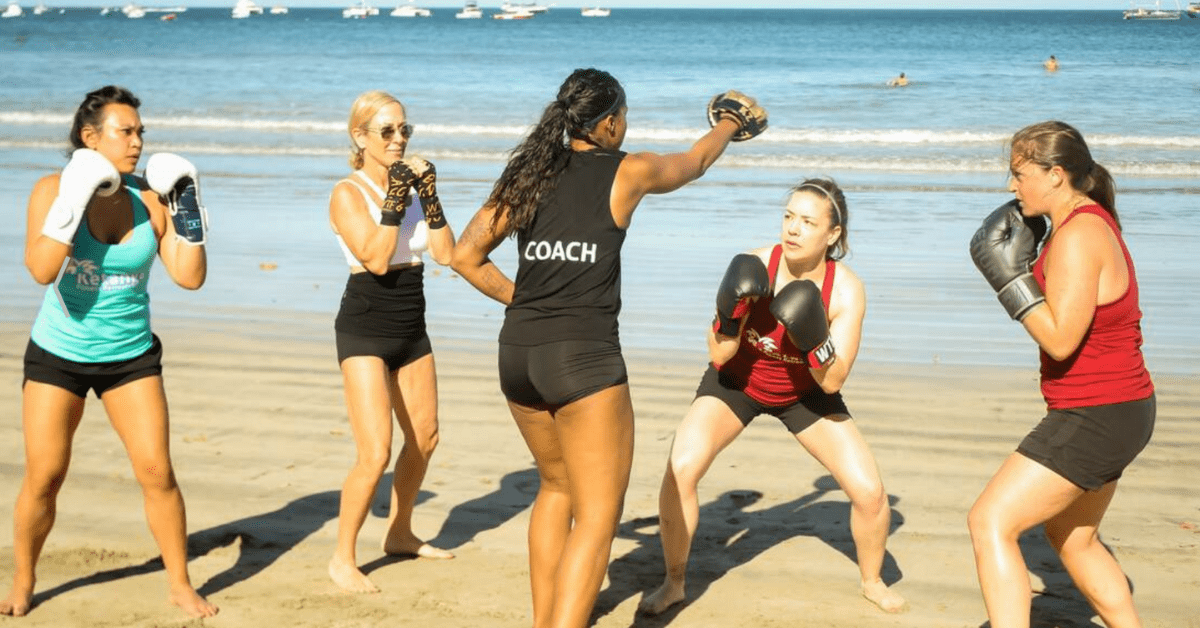 Small-group fitness retreats around the world, led by top-notch trainers. They offer unique activities; the focus is less yoga based and more about alternative workouts such as HIIT, boxing, Pilates, and outdoor adventures. Choose from Pilates and Pinot Retreats in upstate New York to a Fitness, Food, and Fun Getaway in Costa Rica.
Website: https://www.ketangafitness.com/
8. Absolute Sanctuary Fitness – The Holistic Fitness Holiday, Thailand
Find the perfect balance for your physical, physiological, and emotional needs at the Absolute Sanctuary in Thailand. Located on the beautiful island of Koh Samui, they cater to all fitness levels with tailor-made fitness programs. Enjoy a variety of fitness sessions, including weight training, beach boot camp, Pilates, and Muay Thai kickboxing lessons. The heavier training will be balanced with daily yoga classes, and you will be rewarded at the end of the day with a massage.
Website: http://www.absolutesanctuary.com/
The Customer
Engagement Playbook
for Your Fitness
Business
Customer engagement is the way in which a brand
connects with its customers on a deeper level than a
simple business and consumer relationship.
Discover more