Everyone loves a good story that they can get lost in for a couple of hours. The availability of thousands of films, documentaries and tv series to stream at our fingertips on platforms like Netflix and Hulu means we are spoilt for choice at the moment.
But what about when you want to watch something to give you fitness inspiration?
While you should be consuming as much content as you can on how to grow and manage your fitness business, sometimes its good to unwind and take in something for pure entertainment or inspiration. Something that takes you right back to why you fell in love with fitness in the first place.
Or you could watch something to get your brain working. It doesn't have to be about sales, marketing or branding, but just about the fitness industry in general. There are lots of great media on the likes of steroid abuse, body image, and healthy eating.
If you are striving to be successful in the fitness industry you should be in the know about what is happening around you and fitness documentaries are the best way of doing this. The best documentaries have a great way of getting to the core of an issue and making it easy to understand. Plus they can be fun to watch!
To make it easier to navigate to the choppy seas of your Netflix, Hulu or Youtube library, we have blazed the trail for you and come out with a selection of 9 fantastic fitness documentaries that will inspire, educate and most importantly entertain you. We will go through a few different films that will cover a range of different health and fitness topics, from cult classics to stories that will motivate you to dive headfirst into whatever you need to accomplish next!
So sit back and relax as we help you put together your ultimate fitness documentary playlist!
1. Pumping Iron (1977)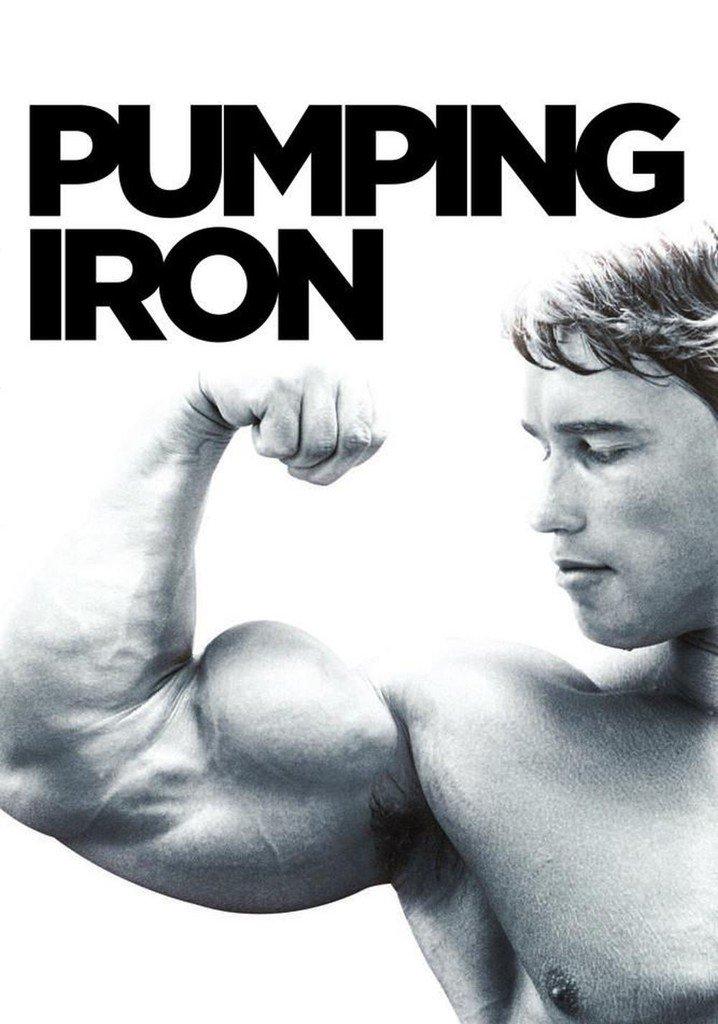 An absolute classic of the fitness documentary genre, Pumping Iron is a docudrama set in the world of professional male bodybuilding. It mainly follows the rivalry of a previously little known Arnold Schwarzenegger and the future Incredible Hulk Lou Ferrigno as they compete in the 1975 Mr. Olympia and 1975 IFBB Mr. Universe competitions.
At the time bodybuilding was seen as a niche sport and was not really a part of mainstream American culture. However, following its release, it made household names of its two stars and made bodybuilding well known.
Despite it looking like a pure documentary it has been revealed since that some sections were scripted, specifically the central narrative arch of Schwarzeneggers and Ferrigno's rivalry.
In the film, five-time champion Arnold Schwarzenegger plays up his role as the charismatic villain who uses psychological warfare to defeat the reserved Lou Ferrigno. Even if this rivalry exaggerated for the camera, it doesn't lessen the impact of its effect. The clash of Schwarzeneggers arrogant extroverted personality and Ferrigno's quieter, more family orientated lifestyle is fascinating to watch. A particular stand out scene occurs near the end of the film, where over breakfast with Ferrigno and his family before the final of Mr. Oympia, Schwarzenegger insults Ferrigno relentlessly which unnerves him before the competition.
Pumping Iron is currently streaming on Netflix in the UK and Ireland and on other streaming services in the United States.
Verdict: Definitely worth a watch for fitness fanatics and film fans in general!
2. On Yoga: The Architecture Of Peace (2017)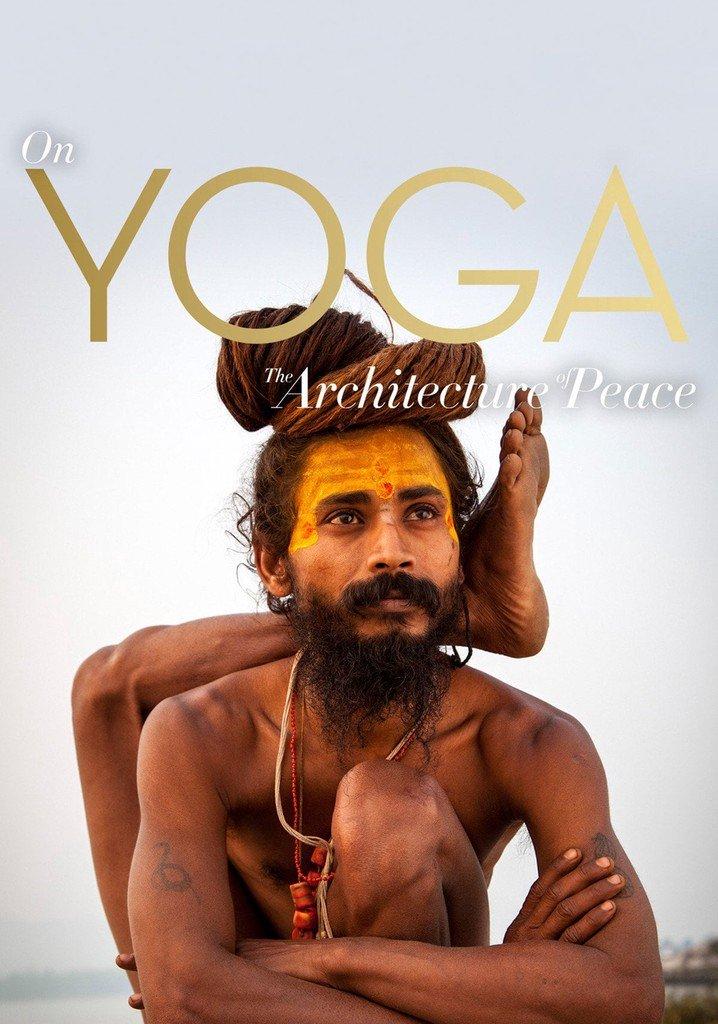 New York-based photographer and yoga enthusiast Michael O'Neill spent 10 years traveling around the world, most frequently to India, to photograph the most famous yoga masters and gurus of recent times. On Yoga: The Architecture of Peace is the exploration of O'Neill's journey into yoga and meditation. The film is based on a book that O'Neill released in 2015.
The most striking thing about this film is the jaw-dropping photography and cinematography that compliments the beauty of the yoga discipline. As well as that we get an insight into the process O'Neill goes through when creating his photographs which is also an interesting discipline to learn about.
The main thing that viewers can take away from this film is the in-depth conversations around spirituality and yoga that are present through the piece. For any fan of yoga looking for some spiritual inspiration, this film is perfect.
On Yoga: The Architecture Of Peace is available on Netflix to stream.
Verdict: A beautiful journey into the world of yoga and meditation.
3. American Weightlifting (2013)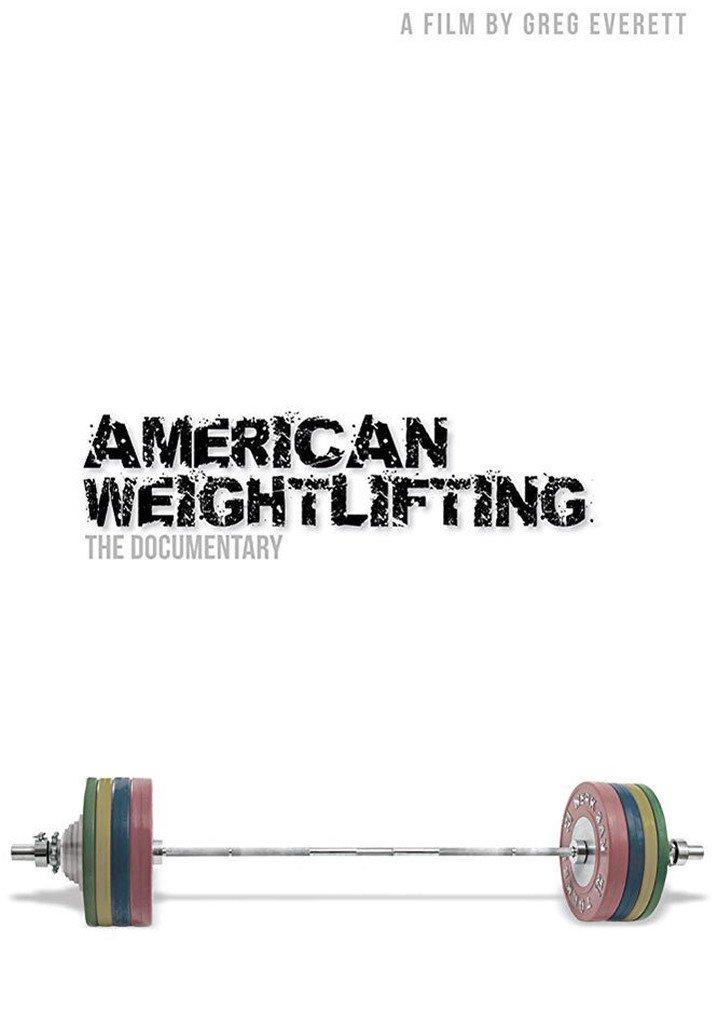 The most fascinating aspect of this 2013 documentary is that weightlifting is considered way more niche than bodybuilding was around the time of Pumping Iron. Despite Olympic Weightlifting being well known internationally, it is surprisingly underfunded and under-supported in the United States. To see an Olympic level sport like this struggle in a country that invests heavily in most of its Olympic sports is quite eye-opening.
American Weightlifting shows the trials and tribulations of the athletes and coaches who struggle to compete against the professionalism of the rest of the world. Director Greg Everett is a weightlifter himself, so there is a real fly on the wall feel as he is able to embed himself deeply into this world. It is a technically well-made film, which comes as a surprise considering it was a one-man production from start to finish by someone with not a lot of filmmaking experience.
The documentary is excellent at showing people commit to a goal through passion alone, fully aware that they won't gain the rewards that other sports would offer for the same level of effort. Some have to fit in full-time jobs around there training, and the dedication they show is admirable. However, while the film offers up a lot of the problems that have led to the current state of the sport in the United States, it doesn't offer up much in the way of solutions on how to improve for the future.
American Weightlifting is available on Amazon Prime
Verdict: A fascinating insight into the lives of athletes and coaches fighting against the odds.
The Customer
Engagement Playbook
for Your Fitness
Business
Discover more
4. Froning: The Fittest Man in History (2015)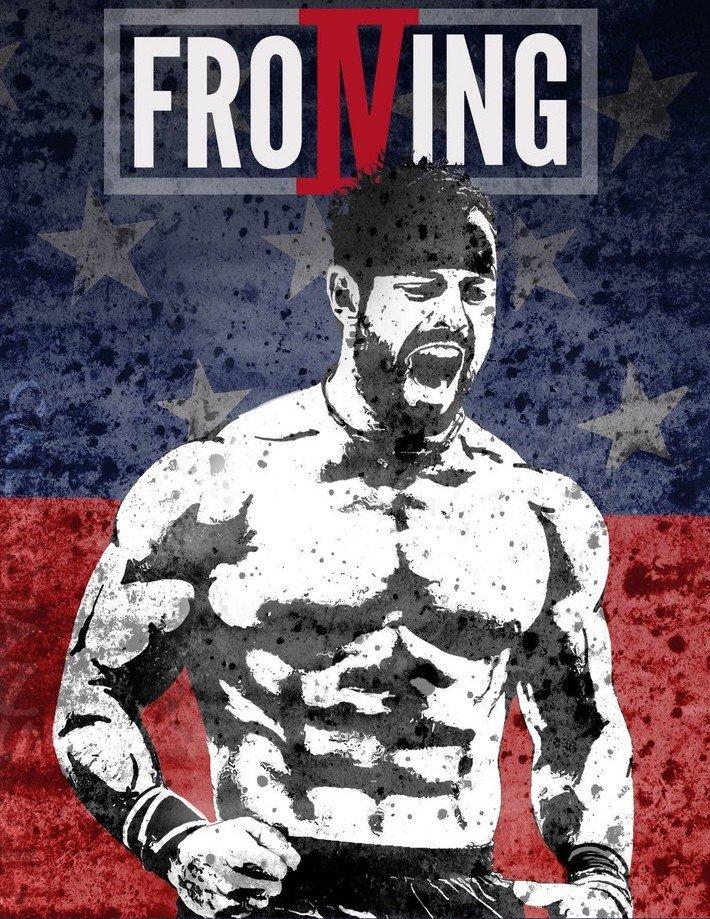 A quote from this officially produced Crossfit documentary sums up the importance of the central figure of this documentary to the sport:
"In sports, legends appear once in a generation. They are athletes who not only change the way a game is played but also, regarded entirely. Michael Jordan. Wayne Gretzky. Pele. Babe Ruth. In CrossFit, that man is Rich Froning."
So he is a bit of a big deal…
The film centers on his frankly insane training schedule as he prepares for the 2014 edition of the CrossFit Games where he is looking to claim his fourth consecutive title and cement his legacy as the greatest the sport has ever seen. The most remarkable thing about Fronings career is that he only began in 2009. Crossfit has produced many fitness movies, but this ranks as probably one of the best.
Director Heber Cannon goes beyond the blood, sweat, and tears of Fronings intense training schedule and sheds some light on what made him who he is today. We see inside his family dynamic and hear him speak about the complicated process he and his wife went through to adopt their daughter and watch him break down at times as he discusses the death of a best friend.
Froning: The Fittest Man In History is available on most streaming services
Verdict: A powerful film that shows even the most superhuman among us are human as well.
5. ProjectGYM (2016)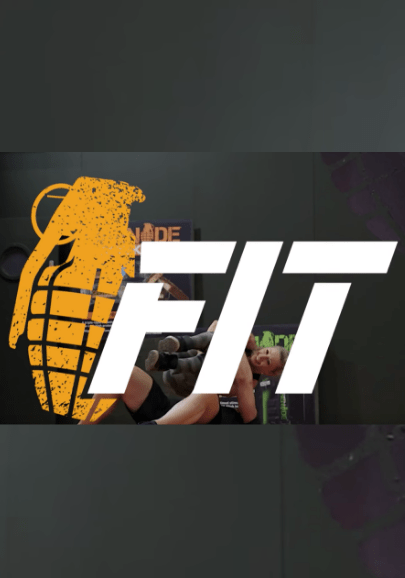 The only fitness documentary on our list that is a documentary series and the only one on our list that was made entirely for Youtube. This series was created by fitness entrepreneur and influencer Jamie Alterton, who we profiled in a previous blog on fitness influencers. What is great about this series is that Jamie has clearly put the effort in to elevate this above the standard influencer vlog by producing and an in-depth 12 episode series with each episode averaging 10 to 20 mins each.
ProjectGYM, as you may have decoded from the title, is a series that documents Jamie's journey in building his own gym which is called GrenadeFit. While the other documentaries on this list deal with competing or important issues in the fitness industry, this gets down to the bare bones of someone building a fitness business from the ground up. Jamie is an engaging presence on screen and has a very motivational way of speaking as he gives us an inside look into building a fitness business.
Throughout the series, we see behind the scenes into Jamie's personal life and the day to day aspects of building a fitness business. One of the highlights of the series is his meeting superstar entrepreneur Gary Vaynerchuck at an event where the two discuss the motivation behind being an entrepreneur.
Verdict: Great series for those starting out on their fitness business journey and a trip down memory lane for those who are still on it.
6. Bigger, Stronger, Faster (2008)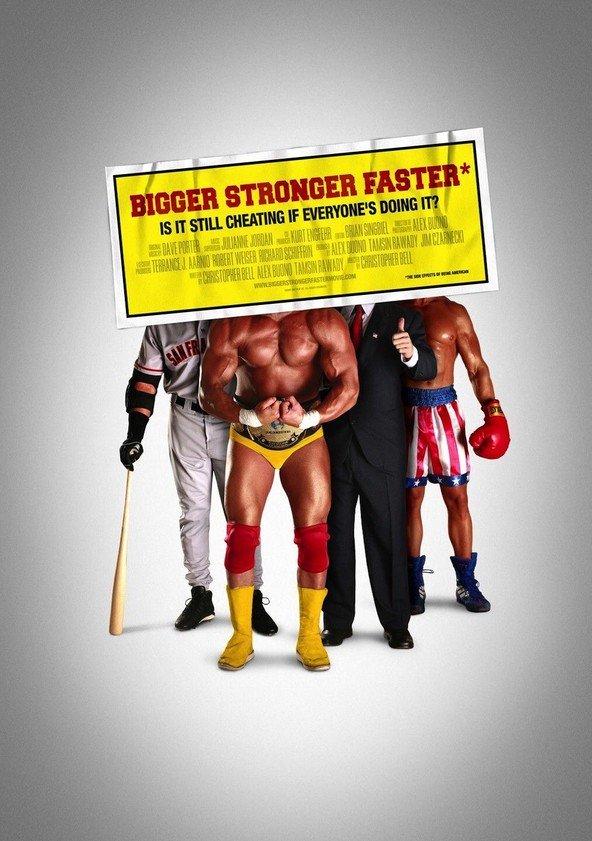 One of the most controversial issues facing sports in general today is the use of performance-enhancing drugs, most notably in athletics and cycling. However the 2008 documentary Bigger, Stronger, Faster takes a look at steroid abuse in the worlds of weightlifting, bodybuilding, and wrestling.
This documentary is different in approach from the others on this list as director Chris Bell happens to be the brother of the two subjects of this documentary, Smelly, and Mad Dog. All three have taken steroids in the past, with Smelly and Mad Dog still on them when we meet them in the film. The two brothers talk in a frank manner about their steroid abuse and are open about the fact they use them.
The film is interesting as it examines the lack of consistency when it comes to what is defined as "performance enhancing" citing the example of athletes dependance on cortisone shots which are legal. Director Chris Bell takes the position that America's win at all cost approach to everything has created a mindset that has allowed steroid use to flourish. To emphasize this, he uses a clip from the film "Patton" in which the famous general addresses his troops: "Americans love a winner and will not tolerate a loser."
This underpins the main point that Bell is trying to make that Americans are opposed to steroids, but they are more way more opposed to losing, and a blind eye is turned if it means victory. An eye-opening film considering the fall of cycling icon Lance Armstrong and the "win at all costs" attitude that allowed him to get away with it for so long.
Bigger, Stronger, Faster is available on Hulu and other streaming services.
Verdict: A vital look into what people will do to win, and American societies complicated relationship with success.
7. Occupation Fighter (2012)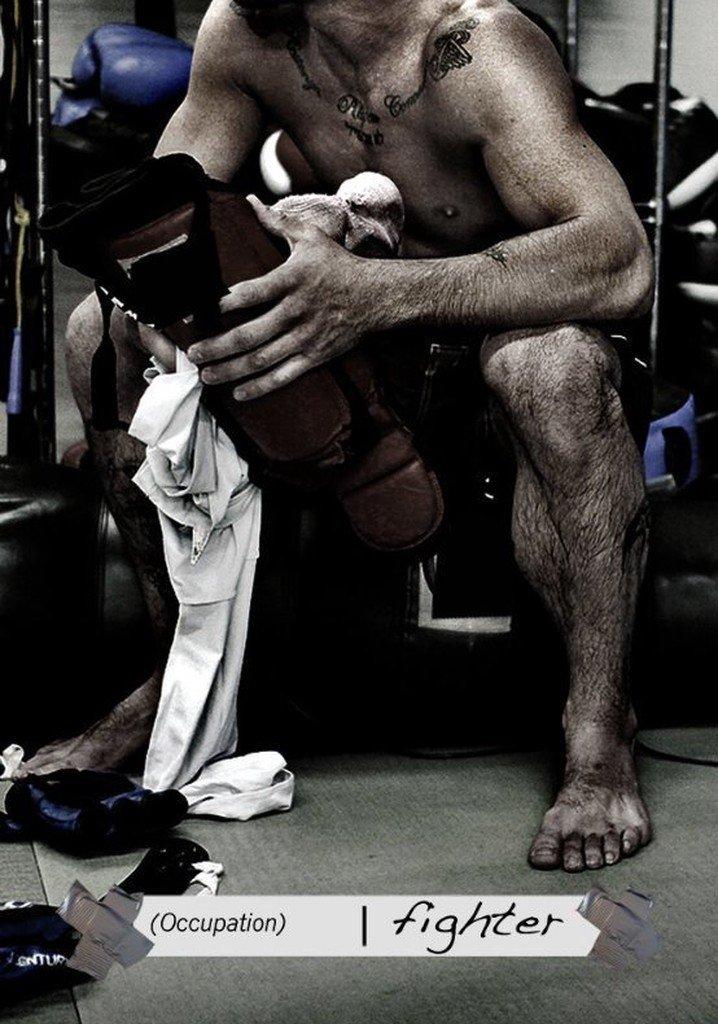 One of the fastest growing sports over the last number of years has been MMA with the rise in popularity of competitions such as the UFC and Bellator in recent times. The likes of Conor McGregor, George St.Pierre and Anderson Silva have become household names in the same vein as other international sports superstars.
However, when Occupation Fighter was filmed back in 2011, MMA wasn't as popular as it is now and this film documents 8 months in the life of a fighter trying to survive in MMAs seemingly unforgiving world. Director Andre Enzensberger dives deep into the world of veteran fighter Chad "Savage" George and sacrifices he and those around him make to ensure he is successful.
Tough to watch at times but a superb look at what it takes to succeed in a competitive sport as we go through the highs and lows of Chads preparation for a professional fight. Long before he enters the cage, Chad puts himself through intense physical, emotional and mental conditioning to make sure he is in the best shape he possibly can be when fight night arrives.
An excellent film for a fitness founder to watch as it shows the hard work and dedication needed to reach a goal and the lessons learned from the film can be applied to become successful in any fitness related field.
Occupation Fighter is currently available on a number of different streaming services.
Verdict: A brilliant insight into the mindset of a person literally fighting for their survival.
The Customer
Engagement Playbook
for Your Fitness
Business
Customer engagement is the way in which a brand
connects with its customers on a deeper level than a
simple business and consumer relationship.
Discover more