Owning a fitness franchise is a fantastic way to enter into the multi-billion dollar fitness industry. Fitness franchises are currently booming with the largest franchises globally being Anytime Fitness and Planet Fitness. In fact, in a recent Inc. 5000 list of the 10 fastest growing franchises, four were fitness franchises.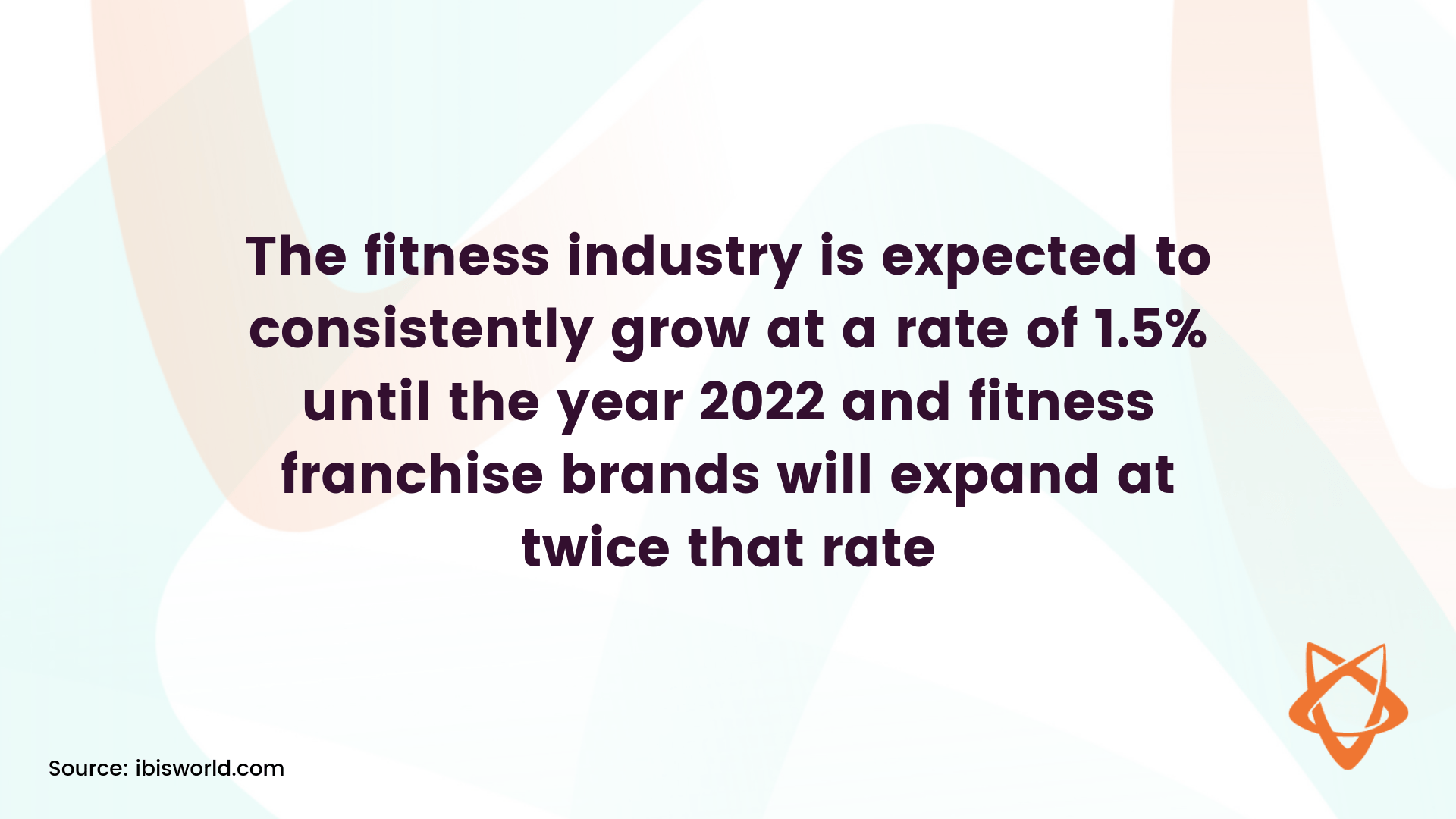 If you're looking to take the plunge into the exciting and often challenging world of franchise ownership, the most successful franchise owners tend to share a common set of personality qualities that make them well-suited for the job. In this article, we will discuss the qualities of highly successful franchise owners so you can discover if fitness franchising is right for you.  
The top 10 traits are:
So, You Want to Start a Fitness Franchise?   
The fitness industry is thriving and this could be the perfect time for you to break-in. There are numerous fitness franchise opportunities on the market, whether you're looking to join a well-known brand or perhaps go for something more niche, you can find something suitable for you. 
A franchise gives you the chance to invest in an already established business. They sell the rights to the company name, logo and provide a tried and tested business model for you to work from. Generally, to invest in a franchise you pay an initial fee for the rights to the business, any training, and the equipment required by the franchise. Once you're fully in operation, you usually pay on ongoing royalty payment, either monthly or annually. 
The Top 10 Traits of Successful Fitness Franchise Owners
It's important to figure out if you're right for franchising before you start shopping around for a new business opportunity. There's a misconception of owning a franchise that it's a business-in-a-box which gives people a false sense of security that all you have to do is write a cheque, pay your franchise fee and then you're off. You need to make sure you have the right traits and characteristics needed for franchising to be successful. 
1. Leadership 
Successful franchise owners are typically successful leaders. A great leader is someone with good decision-making skills, knows the importance of positivity, is open and able to communicate. You need to lead and motivate your staff as well as ensure that your franchise is providing the best customer service and experience to clients. 
Not everyone can make the right decisions when it comes to hiring people. It all circles back to your people skills and ability to see the bigger picture. You need to choose the people with the right skills but also those who are going to be just as excited about the brand as you are. After all, they will be the face of the franchise and will interact with clients daily. Make sure to hone your hiring skills and pick the best people for the job. 
Here are some fantastic resources to support your leadership skills and captain your franchise successfully:
2. Ability to Communicate Well
Excellent communication skills are a quality many successful business owners, not just franchise owners, share. In order to motivate your team and engage with your clientele, you need to be personable and able to communicate well. When it comes to franchise owners, people skills are essential. 
You're constantly dealing with employees, suppliers, members, franchisors and more. You need to be able to navigate these situations. While some people have this skill built-in, it takes others a while to learn. Good communication skills include:
Friendliness

Openness

Listening 

Confidence 

Respect 

Good nonverbal communication 
3. Adaptability 
You need to be flexible and adaptable as a franchisee. Being able to process and adapt to changing circumstances quickly is the key to staying on your feet and running a successful franchise. With this comes a level of resilience as well and being able to bounce back from a roadblock in your business to come out on top. Although franchise owners are working from a blueprint of success, it doesn't mean it's easy. It'll take hard work to succeed.  
The Customer
Engagement Playbook
for Your Fitness
Business
Discover more
4. Eagerness to Learn 
There's not a lot of room left in a franchise for ego, you need to be keen to learn in order to grow. Although you will be your own boss, it's important to understand that as a franchise owner you will be taking guidance and training from the franchisor. Whether it's a positive or negative experience, you should be learning and developing every time. This will help you take your business to the next level to become ever more profitable and successful.  
If you have the opportunity to work in the franchise you would like to invest in, snap up the opportunity. You'll get fast hands-on experience and learning, putting you in a strong position when you open up, manage and start running your own franchise.  
5. A Team Player 
When you enter into a franchise agreement, you are not signing up for an independent enterprise. Franchising means your agreeing to follow certain requirements and business practices that have already been set up the franchisor. This will be what's used throughout all franchise locations and is based on what has been successful for other franchisees within the brand. 
This level of uniformity and continuity is crucial so that customers know what to expect from the franchise no matter they are located. The ability to be a team player, follow the rules and guidelines is not a recommendation, it's a requirement in a franchise.  
Listen to LearnLoft's podcast for some great leadership and management inspiration. Check out season 10 episode 1 How to Be an Ideal Team Player with Patrick Lencioni, Lencioni discusses the importance of teamwork, why people leave their companies and managers and why accountability is so important in leadership. 
6. Financial Awareness 
Although you're investing in another business, you will be managing and running the franchise location. This means you need to have financial knowledge if you're considering becoming a franchise owner. This includes how to figure out your profit and loss, material and labor costs and the accounting for the business. In the majority of cases, you will need to show financial stability before opening a franchise location, this may be in liquid assets or cash in the bank. 
Here are some fantastic resources to get your financial knowledge up to scratch:
7. Strong Work Ethic
While being a franchise owner does take the stress out of some elements of the business as you are entering into a proven business model with an already established customer base, it does require a strong work ethic. To run a successful franchise, you need a lot of hard work and a willingness to do whatever it takes to get the job done and done well. Having an obvious strong work ethic will also help to inspire your employees to work hard and keep them motivated. 
8. Patience  
Your franchise won't be a built in a week, a month or maybe even in a year. Success takes time and it may take years for your franchise to be in the green. You might even lose money in the first few months of your business while you're getting off the ground. As with any business, you will not see results immediately so it comes as no big surprise that some of the most successful fitness franchise owners are incredibly patient. You're in it for the long-haul so prepare to work hard and wait it out. 
9. Motivated by Results 
Franchisors are motivated by results, they base their business model and practices on successful franchise locations. They look at what's worked and it drives them to apply it throughout the business, encouraging growth and development across the board. If you're motivated by results, then a franchise may be the perfect match for you. Watching the business grow and profits soar is exciting and a great way to keep you and your team motivated. 
10. Passion  
Without a passion and drive for success, it's unlikely that you'll succeed as a franchise owner. You need that fire and passion to get you going. A passion for your brand will shine through to your clients and be evident when you interact with them. A franchisee with a passion will work further and go above and beyond in order to succeed. 
In Summary 
Owning a fitness franchise is a great way to become your own boss while following a tried and tested business model. Highly successful fitness franchise owners tend to share similar personality traits that make them perfect for the job. With great leadership and communication skills, passion and strong work ethic, you can put in the hours and grow a successful and thriving franchise. 
The Customer
Engagement Playbook
for Your Fitness
Business
Customer engagement is the way in which a brand
connects with its customers on a deeper level than a
simple business and consumer relationship.
Discover more