We joined ABC Fitness because we believe together, we expand our reach and continue to unlock the potential for our customers and their members at every stage of their growth. Joining ABC Fitness invited us into a larger community that would enrich our innovations, insights and expertise.  
At such a pivotal moment in time, with the entire ABC Fitness team coming together under one, unified brand, we felt it was appropriate to give you a bit of an introduction to ABC Fitness, its history and how we became part of this same incredible organization who have dedicated years to supporting fitness business. 
Founded in 1981, ABC Fitness is a long-standing leader in the fitness technology space. Originally founded as a full-service billing company for gyms, in 2001 it began to develop Club Management Software and Revenue-Cycle Management to serve the broader fitness industry. Since then, it has acquired multiple fitness tech businesses allowing them to provide the only offering within the industry to serve fitness operators of any size, anywhere in the world. 
Here are some quick hits you might want to know: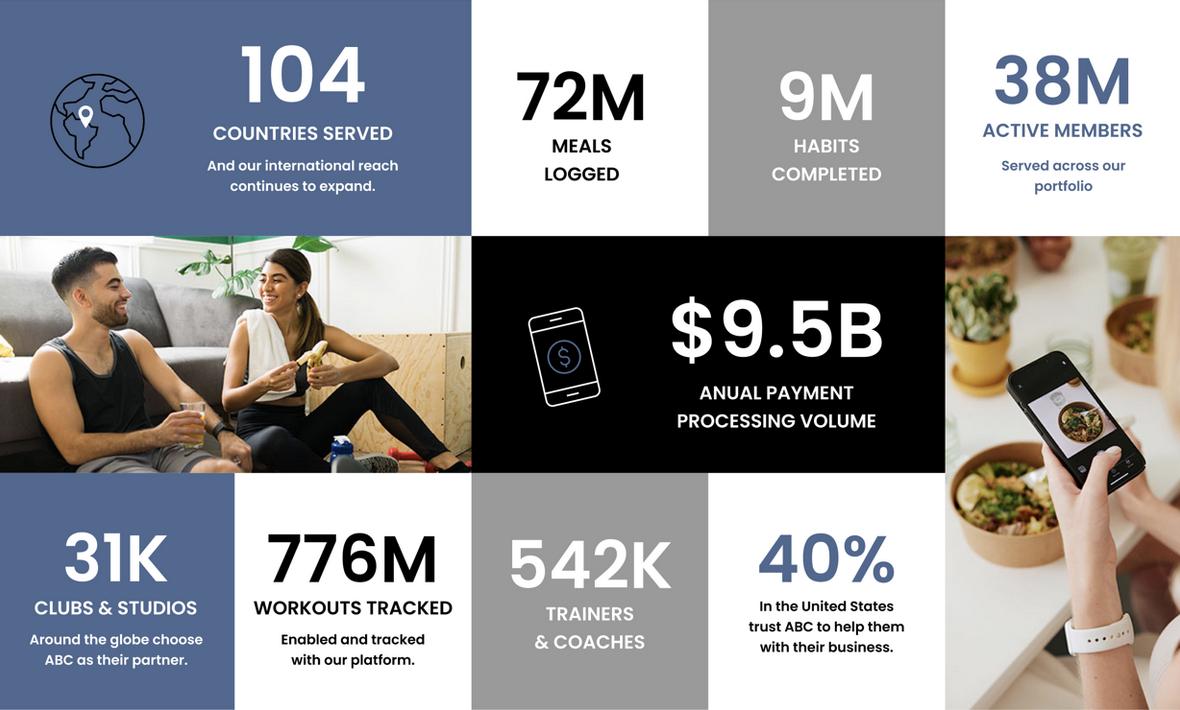 It's clear to see, as one united company, we have the scale and expertise to optimize our global operations, increase growth for our ABC Glofox customers and deliver unforgettable member experiences. 
We are now launching into a new era of growth with the world's largest #fittech company offering world-class solutions like ABC Ignite for traditional gyms and clubs, ABC Evo for Latin America, ABC Glofox for boutique fitness studios globally, and ABC Trainerize for coaches and trainers worldwide. Serving every type of fitness operator, studio and franchise and delivering an unrivalled, robust suite of platforms and products that will empower our customers and their members alike. 
The next phase of our journey will bring a new look and feel to reflect our collective mission, vision and values. We are excited to share with you in the coming weeks how we will better engage members, drive further growth and continue to make fitness visions a seamless reality.