This past month has been a difficult time for our industry and we hope that you are safe and well.
Our Product Team has been working around the clock to develop new features which will help you to retain more members through online workouts, as well as improving the overall user experience for you, your staff and your members.
Here is a summary of the latest changes:
Coming Next Week: Better Live Workout Streaming
Some of our customers are already seeing retention rates of up to 85% by running online workout classes. Many of you have come up with workarounds for certain parts of the process and we've started to build an out-of-the-box set of features to facilitate this.
With our next release (due next week), members will automatically receive a link in their email when they book into a live workout session. We're also adding live streaming and recorded workouts to the Member App.
We wanted you to be the first to know about our upcoming features. In the meantime, we've run a number of webinars to show how to run online classes with a few extra steps. You can also read more about getting started now in our Knowledge Base. 
Just Released: Major Improvements to the Member App
We have added some exciting new features to the Glofox Member app to further enhance your member's experience and set you apart from the competition. These include quicker bookings, powerful branding, and an easy login process.
We have also made a number of performance enhancements to the app meaning everything is faster, more reliable, and more user-friendly.
You can read more about setting up the Member app here.
Smoother Experience and Quicker Class Bookings
We have reduced the number of steps for members to book a class from five clicks to two. You can now select a class from the schedule and immediately book in. We have tested this with some end-users and it takes 33% less time to book into a class.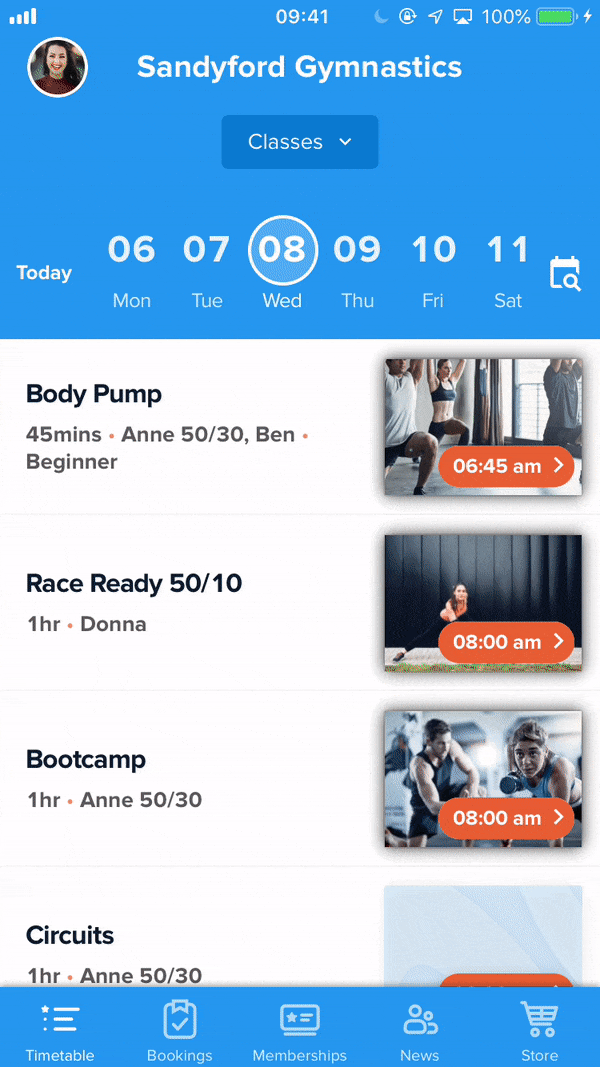 Better Branding and More Control
There is a new-look Classes, Courses and Appointments layout which provides you with more opportunities to incorporate your brand colors and images and ensure your studio's branding is consistent across all platforms, both on iOS and Android.
You can also quickly and easily change the colors of your app until you find the perfect fit for your studio. These changes update in your Member App in real-time when you change them on the dashboard.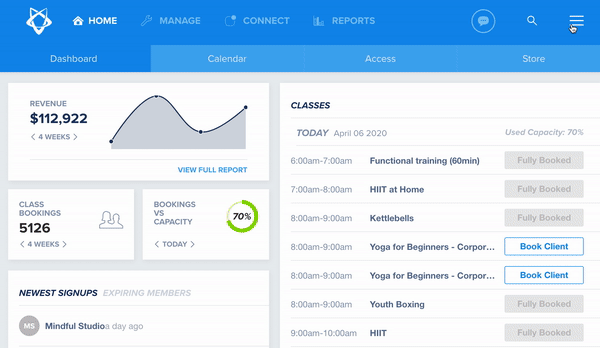 Easy Login
Members can now log back into their account using fingerprint ID or facial recognition. This feature is available on both iOS and Android, depending on your phone's capabilities.
The latest version of the Glofox Member app is currently being rolled out and is available on both the Apple App and Google Play stores.
New: See Members with Failed Payments
Now you can filter your Clients tab to see all members with failed payments. You can retry the payments manually, or reach out via email or SMS to retain more paying customers.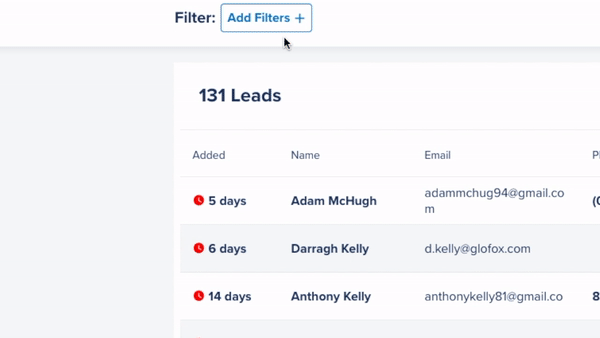 Check out our Knowledge Base article for more information on the Overdue Member filter.