Welcome to the first edition of a monthly Product Update from Glofox.
Our Product and Engineering teams are constantly juggling the duel responsibilities of improving what we've already built and bringing new products to market. In the first of a monthly Product Update series, we shed light on what is new in the Glofox product, as well as some of the minor changes we've made to improve your user experience.
If you are an existing customer, depending on your plan, you should find these features in Glofox now. If you're evaluating Gym Management Software, you can click here to speak to one of our team about scheduling a demo.
Glofox Marketing Tools
One of the biggest challenges you face in this industry is getting people to commit. Their intentions are good but often their actions don't follow through. It's one thing to attract a potential new member to your website, but it's a whole other beast to get them through the door and into a class.
See how quickly you can capture a lead and schedule into a class.
After a successful beta phase, with some studios who were early adopters, we're excited to announce the release of Glofox Marketing Tools. This is a consolidated suite of branding, lead generation and lead conversion tools
Lead Capture enables you to build flows on your website that not just capture a customer's details, but book them directly into a class. Unlike most Marketing Tools that concentrate solely on branding and just generating leads, Glofox Marketing Tools is designed to turn visitors into leads, leads into trials and trials into customers.
Social media campaigns are an important part of any marketing strategy, with Facebook and Instagram being the the most valuable in the fitness industry. We've integrated with Facebook Pixel, so that the Glofox Marketing Tool can seamlessly communicate with your Facebook & Instagram accounts. This means our software communicates with Facebook and lets them know of any potential leads that visited your website, but say, didn't sign up. In turn, Facebook will optimize your ad campaigns and show your ad to that potential lead directly on their newsfeed.
GoCardless Is Now LIVE!
Glofox customers can now use GoCardless as their Direct Debit provider. If your business is in any of these countries you can now offer direct debits as a payment solution. And what's more, your members will be able to set this up within your app, eliminating many of the barriers to getting their payment details.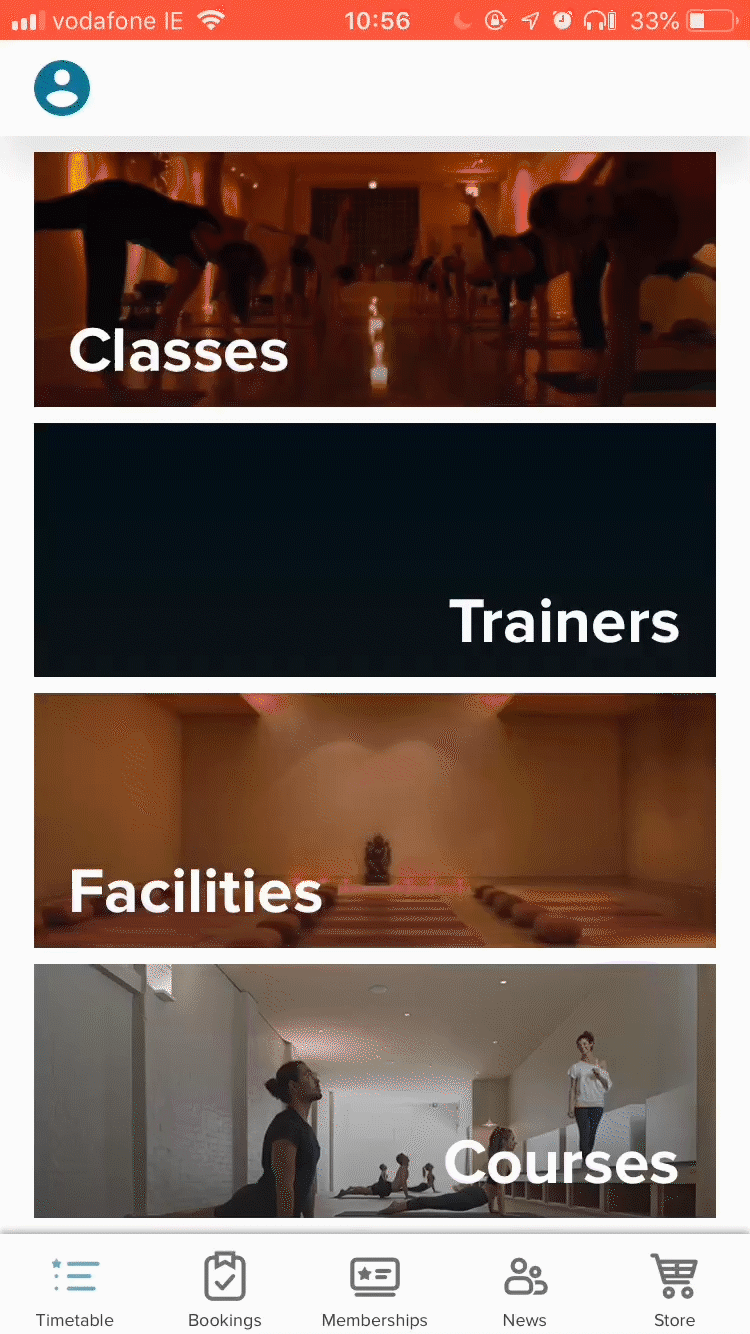 See how members can set up a Direct Debit from right within our app.
GoCardless are the leading payment provider for recurring payments. You will no longer have to worry about manual payments, failed transactions or the complexities of Direct Debit. This integration will take care of all that for you. Switching over current members is very straightforward and done without any disturbances.
Updates to Active Memberships Report
Reporting is an area that we constantly strive to update. We live in an age of data and knowing what to do with that data is key to moving forward. So, with that in mind, we try and give you as much reporting capabilities as possible, so you can make informed decisions. The Active Memberships Report is really useful in regards to deciding what memberships are the most popular and what aren't.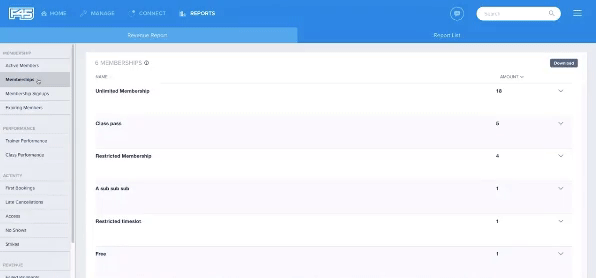 Active Membership Report changes.
Until now, it wasn't possible to see a breakdown of Plans by popularity ie. exactly how many people are in each plan. Now you can! For example, perhaps the most popular plans could have a higher price, or the least popular plans are too expensive…
This has been a popular request from our customers and we're glad to be able to respond to that.
Something New: Trainer Dashboard Access
We're always excited to add new things to the product, especially when the request has come directly from you! So this month we listened to your feedback around what your trainers should be able to see on the dashboard. Rather than your trainers seeing the home screen after log-in, they will now be sent directly to the Calendar tab, where they can view their schedule.