The COVID-19 pandemic of 2020 has shaken every industry, business owner, and consumer on the planet. Local businesses are closing down all over the place. COVID-19 has managed to shake entire business branches completely, and the fitness industry is no exception to this. 
The fitness industry – a $96 billion global business – has seen many changes in the past couple of months. Consumers worldwide are adapting to life without having access to a spa, health club, or gym. So far, the adoption hasn't been easy for many.
For the modern consumer, fitness and wellness have become an inescapable part of their day. Beyond the obvious benefits to our physical health, exercise also works as a stress management tool that can boost your cognitive functions. 
But even before the pandemic, many people struggled to fulfill all of their fitness goals due to professional, social, and family obligations. For some, the high pricing of a gym membership also presented a barrier to regular exercise.  
Since the coronavirus hit, people have started looking at exercise in a different light. For many, live group classes and pre-recorded fitness routines became a way to free their mind and be active for a certain amount of time. That's what kept the fitness industry afloat in 2020. 
Skip ahead to:
The State of Fitness Industry in 2020
Back in March, when COVID-19 started spreading across the globe, gyms and fitness professionals started shutting their studios' doors and adjusting to the situation. A fitness club usually depends on physical locations to stay in business. 
Considering that relying on brick-and-mortar locations was no longer possible, fitness businesses were forced to be more creative with their online fitness marketing strategies than ever to keep their members. How many customers did gyms and fitness studios manage to save?
1. Number of People Willing to Visit Gyms
Gathering in public areas – such as sports arenas, coffee shops, and public gyms – was canceled in March/April. During that period, people started becoming seriously worried about their well-being. According to a survey done in April, nearly 70% of people in the United States said they weren't too keen on visiting the gym in the following months, based on what they knew about COVID-19. 
2. The Drift Towards Digital
Just because people were worried about training in a gym didn't mean that they were going to abandon their fitness routines. In fact, according to a recent study by fitness app Freeletics nearly three-quarters of people say that they find it easier to maintain their fitness routine while quarantined. Since the pandemic has started, the average American has used two fitness apps. More than 40% of those who use fitness apps did so for the first time in their lives. 
3. People's Attitudes Toward Returning to Gyms
A certain percentage of people still wish to return to the gym. These gym-goers aren't just missing the machines and exercises. They're missing having another institution in their lives. However, most feel that going back to the gym in 2020 would be risky due to health concerns. Since March, member confidence in fitness centers and gyms has drastically decreased, with 22% fewer members returning than expected. 
How Is the Fitness Industry Handling the COVID-19 Pandemic?
Due to the alarming lack of healthy habits, even before the coronavirus started spreading, people in the United States were begging to invest more time in preventive fitness practices. One of the pandemic things has taught us that taking control of your health is even more important when your fitness options are limited. 
Here are a few things COVID-19 has shown us about the fitness industry and the overall state of health and wellness… 
1. People Changing Their Fitness Habits
2021 is shaping up to look like another challenging year for the fitness industry because the difficult economic circumstances won't disappear with the coronavirus once a vaccine arrives. Even when the quarantine guidelines get lifted, a certain number of people will still want to work and workout from home. 
That's something even the most prominent industry experts couldn't predict just a year ago. This year, because of the coronavirus, 40% of people exercised personal training at home for the first time. Moreover, a third of Americans expect to start working out more once the pandemic is over. Due to the financial hardships, it's safe to assume that they'll be exercising at home. 
2. The Rise of Virtual Content
Virtual workouts existed before COVID-19, of course, but since the beginning of the pandemic, people have been working out online more and more. According to our research into the impact of COVID-19 on the fitness industry, we found that in countries like Australia and the UK, online activity accounted for 5 to 10% of all class activity when lockdowns were lifted. 
The Top 10 Barriers
Slowing Your Fitness
Business Growth
Discover more
Fitness industry insights firm Club Intel also found some interesting facts around members' relationship with virtual fitness in their report on the member experience during COVID-19. They found that 58% of members said their gym offered video on demand(VOD) while 44% of members used VOD at least once a week. 
3. The Growth of Home Fitness Apps
There's an app for everything out there, right? You can find thousands of fitness apps on the Play Store and App Store. As you might've assumed  by now, app usage has grown significantly in the last nine months. Between the first and second quarter of 2020 – just as the pandemic was starting – the global fitness app downloads increased by 46%. 
You're probably wondering, are all of those people using those apps? That's a valid question. In certain situations, download numbers can be deceiving. But that's not the case here. Fitness apps have also seen an increase in daily active users. Active users have increased by 24% during the same period. 
8 Online Fitness Marketing Strategies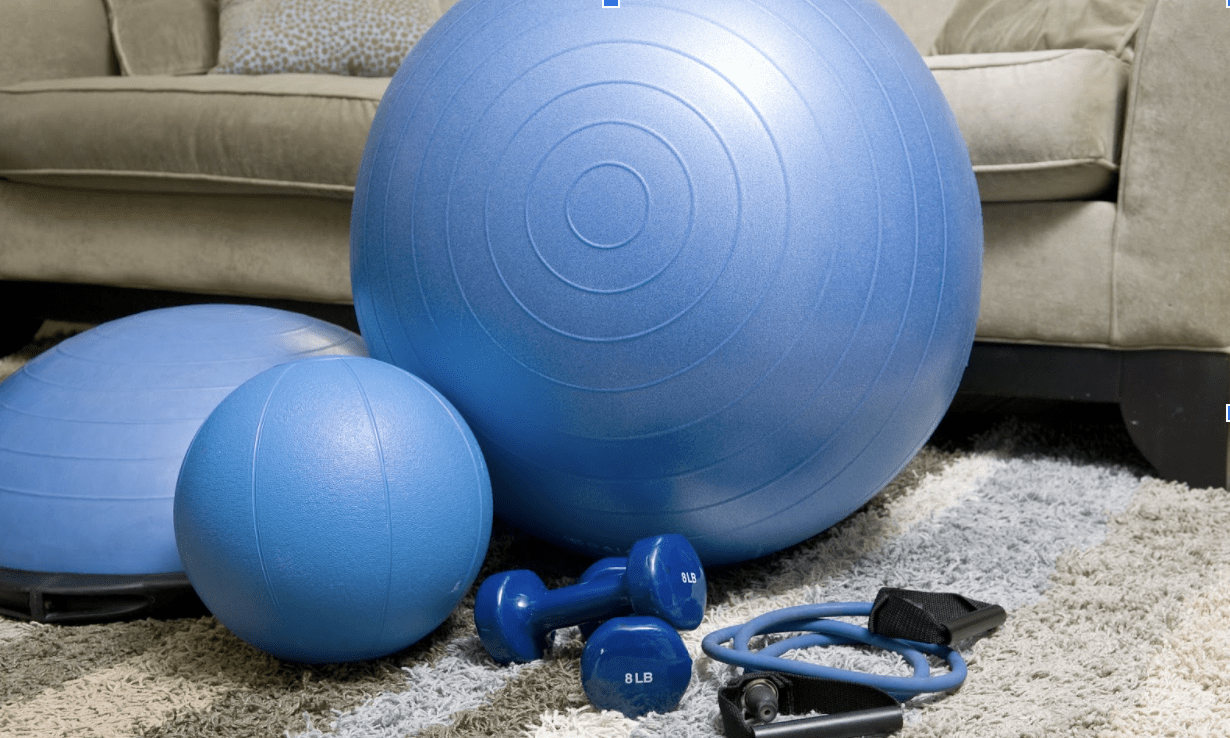 The future of the industry is uncertain. Brick and mortar gyms will find a hard time surviving 2021 if the lockdown continues for a long time. That's why taking all of the right steps to safeguard your business is essential. You need to steer your attention to online fitness. 
Where to start building an online presence and attracting new members online? There are standard marketing tactics like email marketing, SEO, Facebook Ads, Google Ads, etc. But to attract new clients in 2021, you need some fresh fitness marketing ideas. 
You need to have a marketing plan adapted to the pandemic. Here eight online fitness marketing strategies that will work for small businesses to large gym chains.
1. Have a Welcome Back Campaign
While rules and restrictions vary from state to state, and you may very well be in lockdown for another few months, you should prepare a "Welcome Back" fitness marketing campaign for your gym members. If you're opening the door of your gym, your message should include safety procedures that will ensure your visitors are safe at all times. As a part of the campaign, you can also develop new fitness plans for loyal customers to help them get back on track. 
2. Market to Your Digital Memberships 
With virtual fitness, the location of your customers isn't something you should worry about. You just need a fast Internet connection, and you can have access to millions of potential clients from several different continents. That means that you need to create content that will appeal to a broad audience. An excellent way to appeal to several demographics is to hold an online seminar on fitness, where you'll show your knowledge and experience in the field. 
3. Update Your Social Media Marketing Strategy
Social media platforms are continually evolving to appease new users. With new tools and features, you need to differentiate the real digital marketing tools from temporary fads. For example, Twitter has recently launched its version of "stories" called "Fleets," which can become bigger than Instagram, Facebook, or WhatsApp stories. If you become an early adopter and the trend catches on, you can get a lot of attention.
4. Make Sure Your Content Caters to Gym Goers
Content marketing is simultaneously becoming more critical and complicated. When creating content, you need to make sure that it's relevant to your target audience and optimized for their preferred platforms. Your content not only needs to be relevant and well-created; it needs to give a lot of value to customers. Speaking of content… 
5. Make Full Use of Video Marketing
A majority of consumers now use their phones to access the Internet. They use their phones mainly to watch videos. How do we know this? We have the fact that mobile consumption, on average, rises by around 100% every year. You can start offering instruction videos for free and selling pre-recorded video fitness courses. And there's also live streaming. Use live streams to keep your members fully engaged as long as the lockdown lasts.
6. Keep Your Members Engaged Remotely
For the past few months, "remote" has been the buzzword thrown around by all major publications. There's remote working, remote healthcare, and of course, remote fitness. Most people have fully adapted to a remote way of life, but they don't feel engaged. 7 out of 10 people say that they aren't engaged in any outside-the-house activities at all. Have your personal trainers reach out to members to feel like they aren't locked in with a steady fitness routine. 
7. Optimize Your Content for Voice Search
AI assistants are becoming more sophisticated, useful, and in turn, used more by consumers. Seeing someone asking Siri for the nearest gym on the street wouldn't be anything out of the ordinary if we weren't quarantined. Cortana, Alexa, and Google Voice are all being widely-used as well. The same goes for people who are locked in their homes. The number of people using smart speakers is expected to rise to 55% in less than two years. To attract these potential customers to your site, you need to make sure your content is voice-search optimized. 
8. Go After People Who Cancelled Memberships
Some of your members have probably canceled their memberships. That's perfectly reasonable, considering the situation we're in. However, there's no reason to think they'll never come back to you. Yes, some people are only working part-time, but that doesn't mean they'll stay working like that forever. Some will get back to full time; others will change jobs, etc. There's no reason not to target your former members. Create a completing offer that they won't be able to refuse, and you'll be able to attract a good number of ex-members back. 
In Summary
Gym marketing is an investment in your success. Even though it can be tempting to cut back on your marketing expenses during a situation like this, you can't afford to do it. Investing in the best online fitness marketing strategies will allow you to thrive. 
To say that 2020 was an unpredictable year would be an understatement. We can't know what 2021 will bring. But we know that if you market your fitness business as a healthy, fun, and safe place to get in shape, you'll be able to thrive.  
| | |
| --- | --- |
| Meta Description | Looking for a way to market your fitness business? Take a look at our eight online fitness marketing strategies.  |
The Top 10 Barriers
Slowing Your Fitness
Business Growth
In this e-book, we will list the most common barriers that
slow fitness business growth and list some of the tips to
help overcome them.
Discover more