Hello World….
This is the first of a monthly "Life at Glofox" series showcasing all things that happen in the world of Glofox. While we're fascinated by stories of fitness founders outside the building, sometimes we forget the hard work that happens inside. From exciting new beginnings Down Under to dispatches from South America and the celebration of a very important birthday there have been loads going on recently which we are excited to share with you.
And if you feel like you want to join in on the fun we are hiring for lots of positions in Ireland, Australia, the US and remotely as Glofox expands to serve a more global market and bring our vision for boutique and class-based fitness to the world.
Company Update: Glofox Launches in Australia
By Róisín Benson, Customer Success Manager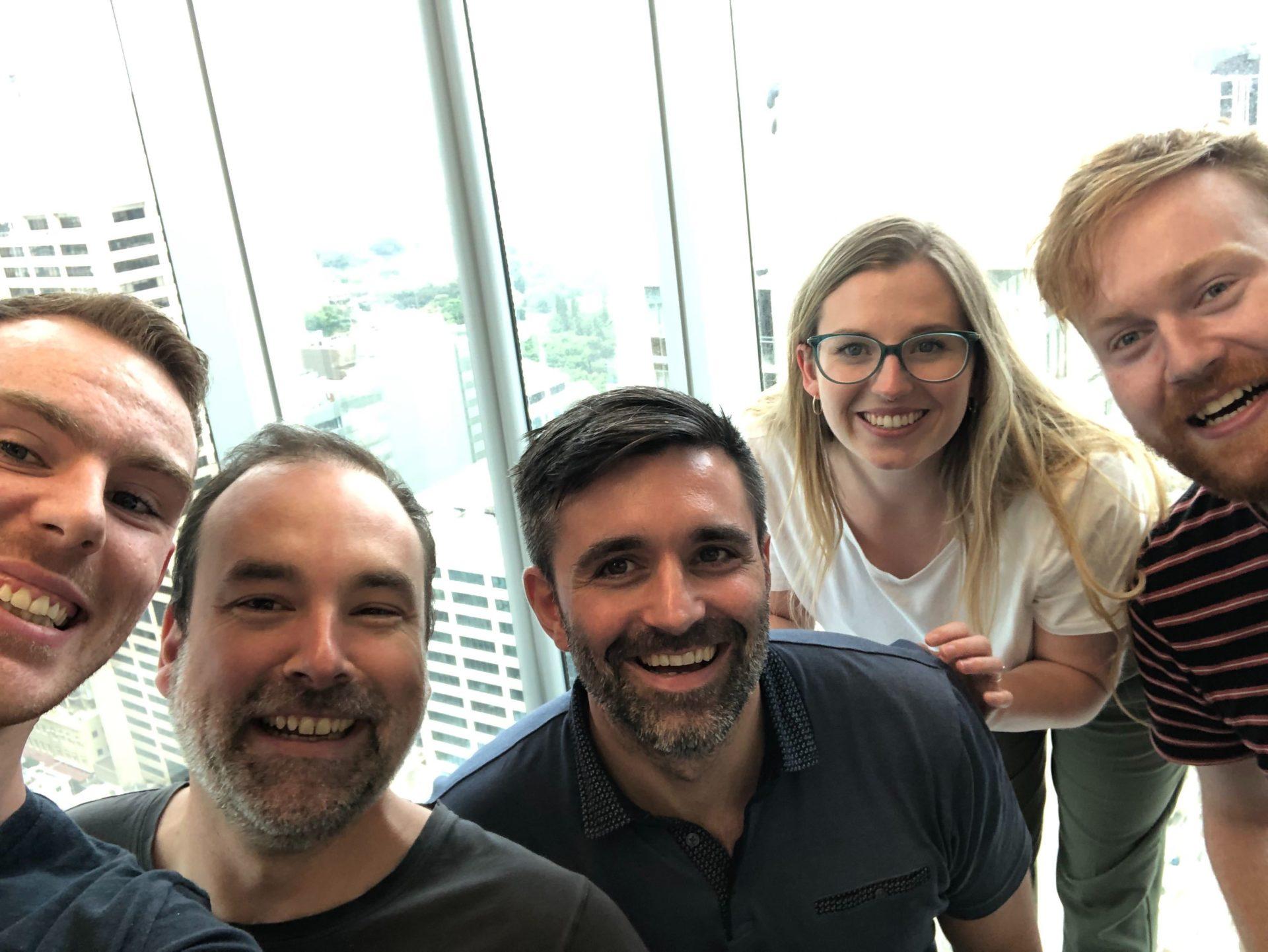 Róisín here from the Customer Success Team. I have been working at Glofox since Feb 1st, 2018. My job involves talking to customers and ensuring they are setting up Glofox in a way that will best serve their business.
Normally I'm based in Dublin however, in January 2019, I moved to Sydney, Australia to help open up our new office here. Joining me on this initial 8 week adventure Down Under is Chief Customer Officer Anthony, Senior Customer Success Manager Adam, Support and Customer Success Manager Stephen and Support Team Lead Niall. It's been a really exciting and busy time and I'm delighted to say we now have some really great new staff members based here in Sydney as well as an amazing new office with killer views of the harbor.
I'd like to introduce some of our new hires here in Sydney and tell you about each of them.
From left to right we have Joanna, Daryl, and Claudine. Both Joanna and Claudine are Sydney natives and are Support Specialists. In this role, they will be key to Glofox offering support to our customers in different time zones which in turn gives us around the clock coverage.
Daryl is originally from Ireland but is relishing the extra vitamin D hit he is getting here in Australia. He is working as an Onboarding Specialist and will be working with our Customer Success Team to help onboard our new customers and answer any questions they have during their setup.
We can't wait to get them integrated fully into Glofox life and I am looking forward to seeing how are our team develops here in the future.
Engineering Profile: Writing Code from Brazil
By Junior Grossi, Senior Software Engineer.
Hello from Belo Horizonte, Brazil!
My name is Junior Grossi I'm a Senior Product Engineer at Glofox. I have worked as a software engineer since 2004 and love all things tech! I am very active in the local tech community and I'm involved in a couple of different projects in my spare time including a PHPMG local user group with 1.5k members and maintain an open source project called Corcei.
But before you ask, no Glofox has not opened an office in Brazil! I am one of our growing contingent of remote workers on the team. I was born and live in Brazil and since 2016 I've been working remotely and home is now one of my offices! I also work in some of the excellent co-working spaces we have here in Belo Horizonte about 3 to 4 times per week.
When you work remotely it is very important to get out and about and talk to people. In the co-working spaces, there are great opportunities to bounce ideas of people and the atmosphere is always about creating and innovating.
But the best thing about working remotely is definitely the flexibility I have in my agenda. I am married to a beautiful wife and we have two kids so I get to spend a lot more time with them as a remote worker. I can take my son to school for example and even have lunch with my family.
All in all the remote culture in Glofox is brilliant. Because we have a number of people working in a couple of different countries communication is vital and the company always makes clear and open communication a priority so everyone is on the same page! On top of that Glofox structures its remote work in a way so I have the flexibility I talked about while still feeling I am a key part of the engineering team.
So on to what I do as part of that team!
I joined Glofox to focus on the API side. We have a very big API that's responsible for our core business. Currently, we are refactoring different places in the app, moving to better architecture and also moving to a better way of doing software. I only started working for Glofox in the last month but already learned a lot during this time.
Every day presents a new and exciting challenge and I'm very proud to be part of this team and I hope I can contribute greatly to the company's growth, not only in business but also in the product.
Sales Profile: Fitness Founder by Day, Product Specialist by Night
By Ronan Mahon, Glofox Product Specialist
Hey!,
I have a a bit of a double life as you can tell from the title. Not only am I part of the sales team here at Glofox but as the owner of my own fitness business I am also a Glofox user! I, therefore, find that I am well positioned to sell Glofox to fitness business owners as I uniquely understand what they are looking for in fitness management software.
What I love about working at Glofox is that it is a start-up with a grown-up attitude and a sharp business mindset. As someone who has worked in many start-ups who are constantly trying to bootstrap it's refreshing to see a company who are investing in people, systems, processes, and most importantly customers.
So down to the ins and outs of what the sales team does here at Glofox. Sales are and is always going to be a numbers game. Long hours, high activities and countless follow-ups to close a deal. But when you're selling a solution that you believe in, it takes the selling out of sales. We are Product Specialists rather than typical Account Executives as we provide more of a consultative service. When it comes down to it we want to make sure your business is the right fit for us and if not we believe you should choose a software that will give you the best chance of succeeding.
Recently we have added a new Sales Development Representative, also called Ronan, who has really hit the ground running. A big positive about working here is the relationship between sales and marketing. There is zero fluff coming out of the marketing team. They are numbers and results driven which makes for a harmonious working relationship between both teams.
The culture at Glofox is hard to pinpoint as it's a fast-growing team. It's definitely an ambitious culture but needs to be unified through group events. This will be a big benefit for the inter-team dynamics outside of sales and marketing.
Marketing Update: Bringing our Mission to the Masses
By Eamonn Curley, Associate Content Manager
Notable marketing guru Tom Fishburne defined effective marketing very simply. "The best marketing doesn't feel like marketing."
And it's true that in an age where it seems you encounter an ad trying to sell you something every couple of seconds, it important you break through the noise with something that does scream "please buy my product."
So that's the essence of what we try to do in the marketing team at Glofox. Deliver high quality, engaging messaging through our various marketing channels that make a connection with our ideal customer on a deeper level than just talking about the benefits of the product.
A part of trying to achieve this is through content. Which is where I come in…
My job in Glofox is to look after all things content marketing. My main role is researching and writing two blogs a week on what a fitness entrepreneur needs to know about running a fitness business. I also write about the fitness industry in general. On top of that its anything and everything audio and video. (and smoke signal if the occasion calls for it)
There are two main goals this achieves. Firstly, publishing high-quality content on a regular basis increasing traffic to our website which will increase the number of leads we are bringing in. And secondly, publishing high-quality content that is useful to those our target market builds up our credibility as the authoritative voice in the boutique fitness world.
No pressure then…
But it's not only me on the marketing squad. Tara is the Head of Marketing Programs and we have had two very recent addition to the team in the form of Kevin Mannion, who has become our new VP of Marketing here at Glofox and Daragh Kelly who has joined this week as the Product Marketing Manager.
Product Update: Learn Before You Build
By Norma O'Mahony, Product Director.
Greetings from the Product team!
There has been a couple of big things happening recently in Product with recent announcement of our ClassPass partnership and the update to our Glofox Pro Admin App.
As well as that there has been some other cool updates.
Glofoxer of the Quarter: Every quarter in Glofox, a member of the team is announced as the Glofoxer of the Quarter, to give us an opportunity to thank someone who went above and beyond to exhibit all of the characteristics we hold as important to Glofox. A member of the Product Team, Keerthana Harsha has been named Glofoxer of the quarter for Q4 2018. Since joining the company in 2017, Keerthana has been one of the hardest workers while also always looking for ways to improve the experience for Fitness Studios and their members (and making amazing cakes – check out the cake she made for Glofox's 5th birthday).
Fitness Founder Friday: In January, we also had our most recent Fitness Founder Friday event. This is a monthly internal event that we hold, to give all the teams in Glofox an opportunity to learn more about the fitness industry directly from our Customers. In January, we had the pleasure of Ross Paterson from Synergy Group Fitness of speaking with the team. Ross spoke to us about what it was like to open up his first Studio in Livingston, Scotland. And then expanding to the second location in Edinburgh and being named best functional gym in the UK in 2018. Thanks to Ross for sharing his journey.
New Joiner: Tato firstly applied for the job of Lead Engineer, but we quickly uncovered that he was barking up the wrong tree. After a ruff conversation, he discovered that he was motivated by making people feel welcome, lending a helping paw and treats, so he has taken up the role of being Head of Barketing…
Customer Success and Support: The Team That Never Sleeps 
By Marko Gazic, Senior Customer Success Manager.
I have been at Glofox almost two years and am one of the Senior Customer Success Managers. My background is quite varied. I graduated from NYU with a degree in Mathematics and Education, taught math in high schools in NY and NJ, I gave that up for a career in the music industry, which was amazing, and then finally gave up the bright lights for a more peaceful existence. My life at Glofox has certainly been one of personal growth. I feel like I've really been able to come into my own. I've learned a great deal, but I feel like I've also been able to positively contribute and affect the evolution of Customer Success at Glofox.
Customer Success at Glofox is a very rewarding, fast-paced career. The company itself is very exciting as it's growing very quickly. So the rate at which you must evolve as an individual with your skills and ideas is also very fast. The team is evolving and growing as well with new hires in Dublin, Sydney, and the US.
Glofox really helps small businesses grow and realize their dreams. As Customer Success Managers, we contribute directly to the customer's success. We are engaged during their onboarding, we ensure that the system is enabling them for their basic business needs, and we provide advice on how to use Glofox to not only meet their basic needs, but to help their business grow. Glofox is much more than a booking and membership platform, and if the customer can utilize the more advanced features, they will really see the benefits within their business and Glofox becomes an even more valuable tool for them. So, when you see that a small mom and pop business is growing, hiring more staff themselves, open a second studio, and even franchise, it really is most rewarding.
Our team is expanding quickly and we have had a number of new joiners the support team in the form of Philip, Jon, Nick, Vivienne, James and Niamh. We also have a new addition to Customer Success with Dominick joining in the last couple of weeks!
Finance and Operations: Scaling with the Business
By Lynn Sterio, Office Manager.
It's been a busy couple of months for Team Ops and Finance. What started with our Finance Director Lee in a one-man show, has now turned into a department of three with two new hires since Christmas. Kate as FPA Manager and myself, Lynn, as Office Manager.
Just before Christmas the Glofox Dublin office moved from Sandyford to a bigger and better location on South William Street. This not only brings with a heap of new lunch and after work drinks spots to try, but also the added excitement of a total office refit. We've been working closely with Ronan Loughney who is providing all of the expertise we need when it comes to a design for our new office.
The next next few weeks will be an exciting and busy time and we're looking forward to seeing the amazing plans Ronan has drawn up for us come to life. Once completed we're hoping to make Glofox HQ a hub for meetups and tech talks in the Dublin area.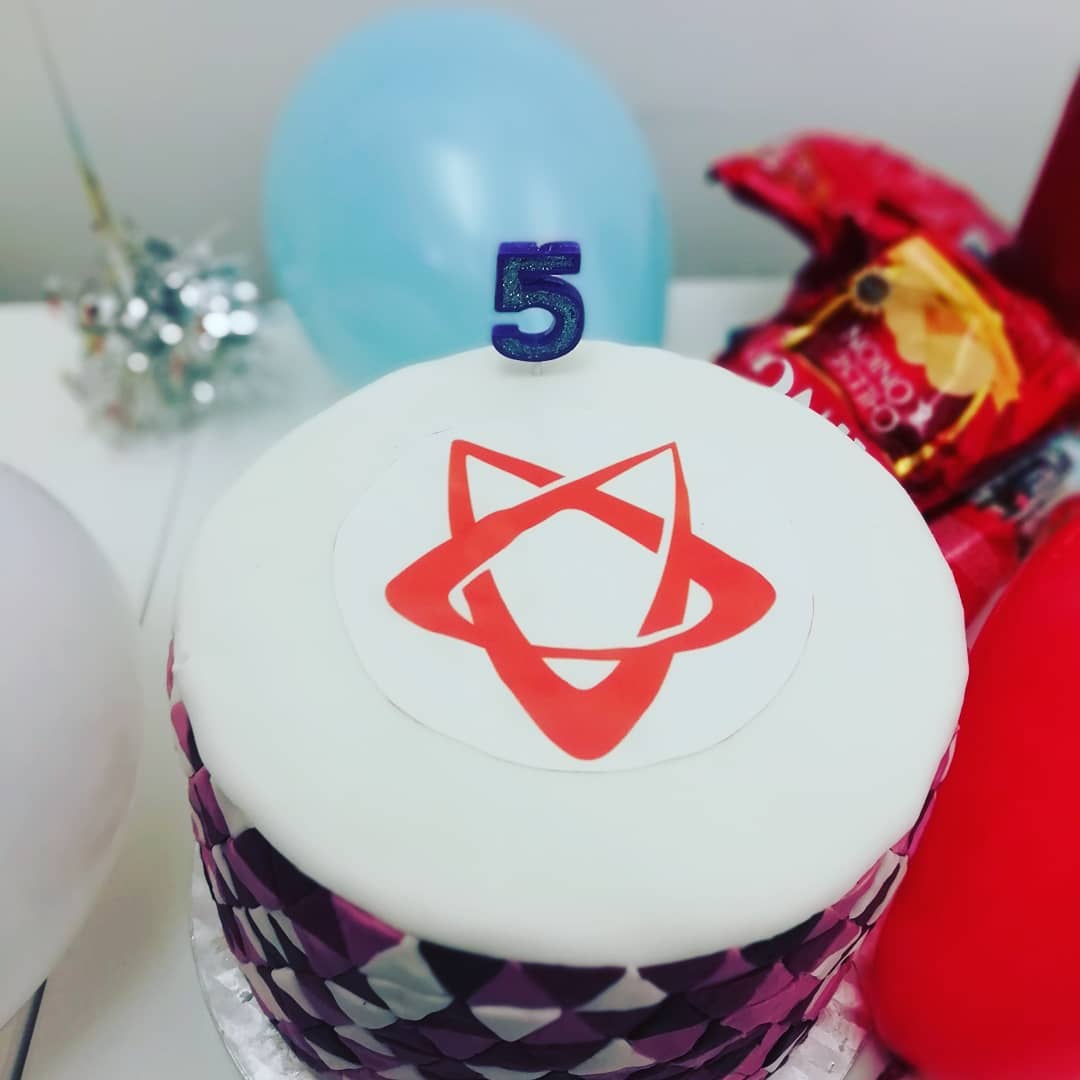 As well as this, we recently celebrated Glofox's 5th Birthday. We celebrated the 5th birthday in style, with all the party nibbles, a few "juices" and a beautiful cake made by the extremely talented Keerthana.
It's amazing to see how much the company has grown over the past 5 years, and with the our amazing team working between Dublin, Galway, Sydney and LA we're excited to see what changes and developments are yet to come….