Want to know how IDEA World Summit 2023 Went? Cristine Kao, our Chief Marketing Officer, was there and is here to fill you in on the most important talks and findings of the IDEA World Summit 2023 event. 
One of the best parts of my job is the opportunity to learn from the fitness industry. The fitness world is constantly changing, requiring businesses and their owners to react to customer demands with a proactive approach. You can sit at your laptop for days on end and sift through the data, sure, but the best way of learning about this industry is still just speaking to people. 
I knew I needed to do this, so I packed up my suitcase and made my inaugural visit to the IDEA World 2023 summit in Los Angeles. Here, I was in for quite the surprise – instead of the usual issues of retaining members and other constant industry challenges, people were talking about something which usually sits in the background of our industry: community. 
If there's one thing that you should remember, it's the power of human connection and why it's so critical for the fitness industry.  
People don't go to the gym just to get fit anymore; instead, it's seen as a full mind and body workout, creating something that allows them to feel connected to their peers and to belong in a welcoming and thriving community. 
Think about how fitness challenges created a storm in our industry, completely revolutionizing how many trainers and gym owners teach and interact with their members. Why did that work? It worked because people came in feeling unhealthy and alone and left fitter and with a community of like-minded people. 
Instead of just providing members with the facilities to get healthy, gyms need to take a deep dive into why people take the time to step into their location or look them up online in the first place. Human connection and community is one of the main driving factors for this. 
In life, we're all searching to connect with our "tribe". For some people, it's a hobby, for others, it's a sport, and for many, it's fitness. As members of this industry, we need to take a long look at that need for community and how we can provide it to our members. 
Many of us work in fitness because of the core belief that we can help make an impact in peoples' lives. Coming out of the pandemic, this was more important than ever. People felt disconnected, de-socialized, and confused about how they were meant to interact with people and the wider world. Gyms and other fitness businesses have been a huge motivator for some, helping them to transition from isolation to feeling a sense of belonging and community in their area. 
Moving forward, we need to constantly remind ourselves that community is one of the driving factors of our industry today. 
But how did I come to this conclusion?
With the evolving needs of the consumer, it's critical that we continue learning from each other. I knew that the 2023 IDEA World Summit was going to be one of the best opportunities for this. Organized by the folks at IdeaFit, the agenda was designed for learning and networking. I watched some highly informative and insightful talks and, luckily for you, I'll be going through my key insights for each session.
2023 IDEA World Summit Insights
1. DEI is Your Key to Employee Retention: Amira Polack, Desiree Guilliard-Young & Beth Bishop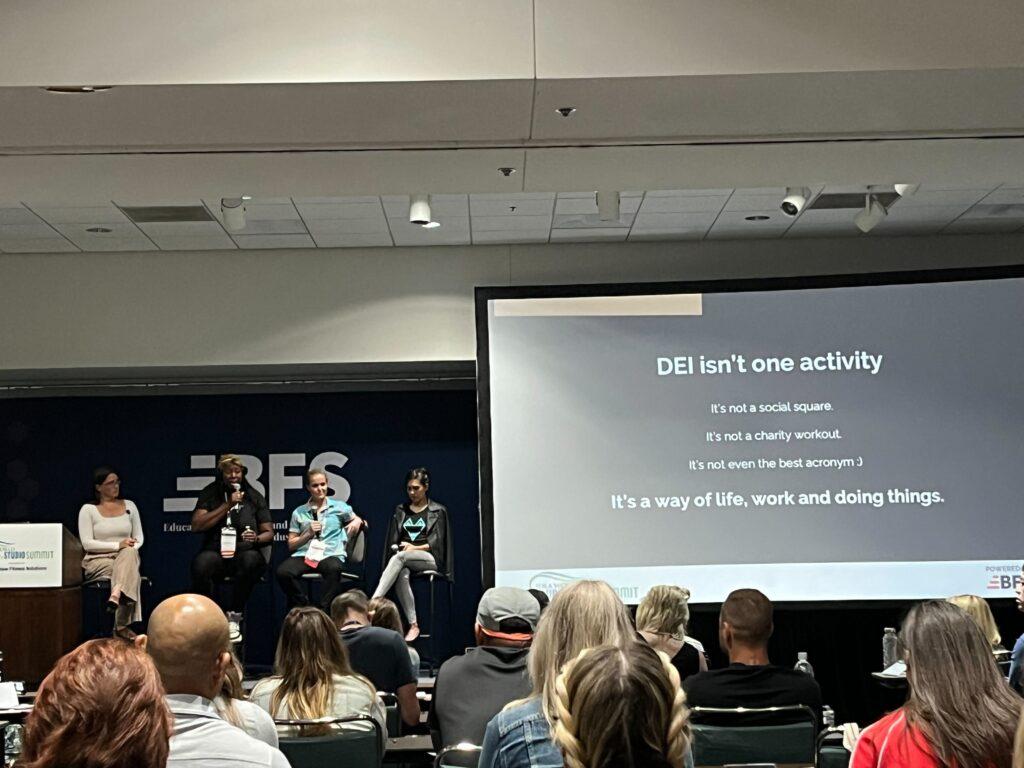 Diversity, Equity, and Inclusion (DEI) are some of the most fundamental factors not just in the fitness industry, but in our world as a whole. Huge steps have been taken in recent years to bring DEI methods to the fore, but there is still a long, long way to go. 
Naturally, DEI can help your members feel more included and welcomed in your business, but it's so important to do a whole lot more than just put up some posters and positive statements. 
Practice what you preach and hire diversely, and you will see huge benefits in every aspect of your business. 
We all have our passions about the fitness industry for different reasons, and we all try to find our own way of being included within this world. As a business owner, the responsibility is on you to make sure your employees feel that Diversity, Equity and Inclusion are in their daily lives. 
If you can make sure that your employees feel welcome, included, and involved in your business, you will see a huge boost in employee retention and satisfaction. Creating a sense of community is not just for your members, it's for your employees too. 
"DEI isn't just one activity, it is a way of life, work and doing things"  
Additionally, it makes finding talent far easier. If a potential candidate comes into your gym and sees the welcome and inclusive feeling of your staff, they are far more inclined to pick up an application form and join your business. 
Create an attractive and engaging place to work, and you will never have a problem with retaining staff again. 
Insert CTA: Want to make life easier for your employees? Learn how ABC Glofox's Scheduling System can save your staff time and energy
2. Setting Common and Realistic Targets is Everything: Ben Camper of Basecamp Fitness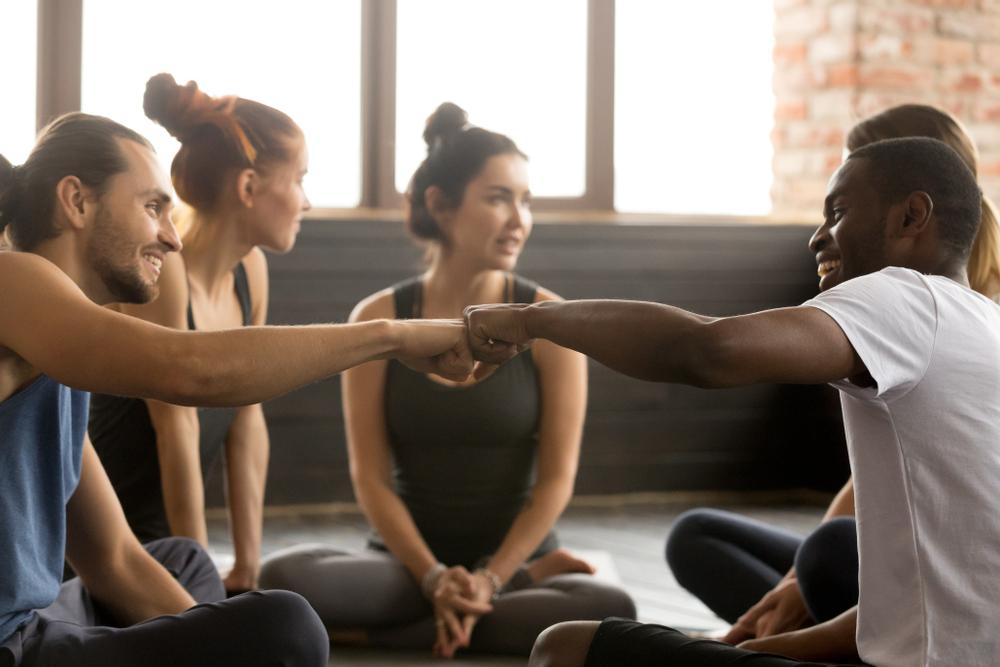 It's almost become a trope of the fitness business – members try to overachieve, get frustrated with the lack of progress, and then quickly start to lose enthusiasm. Eventually, they're gone, and you're down one paying customer. 
However, gym owners can be just as guilty of setting unrealistic expectations for themselves. 
Setting up a boutique fitness business is a challenging task that requires a diverse skill set and high-level ambition. Sometimes, people can become unrealistic in their targets and the wheels quickly come off the tracks. 
To be able to have a full understanding of your business, you need a complete 360-degree view of every element. You need to take the time to take a look from 50,000 feet and analyze who your key members are, where the industry is going, and what value you're providing as a business.
Additionally, you also need to be able to have a keen view of the day-to-day. Having metrics like member signup rates, visiting times, and member engagement are key to understanding your business' potential. 
This isn't just about succeeding in keeping your head above water, it's about understanding why people come to your business over others, and what makes you stand out from the competition. Once you discover this, it brings you a lot closer to expanding your business and putting that same feeling in multiple locations, even into a franchise. 
CTA: Need help tracking your members' behavior? Book a demo with us to learn more about ABC Glofox's business management platform. 
3. It's Time To Get Personal – Emma Barry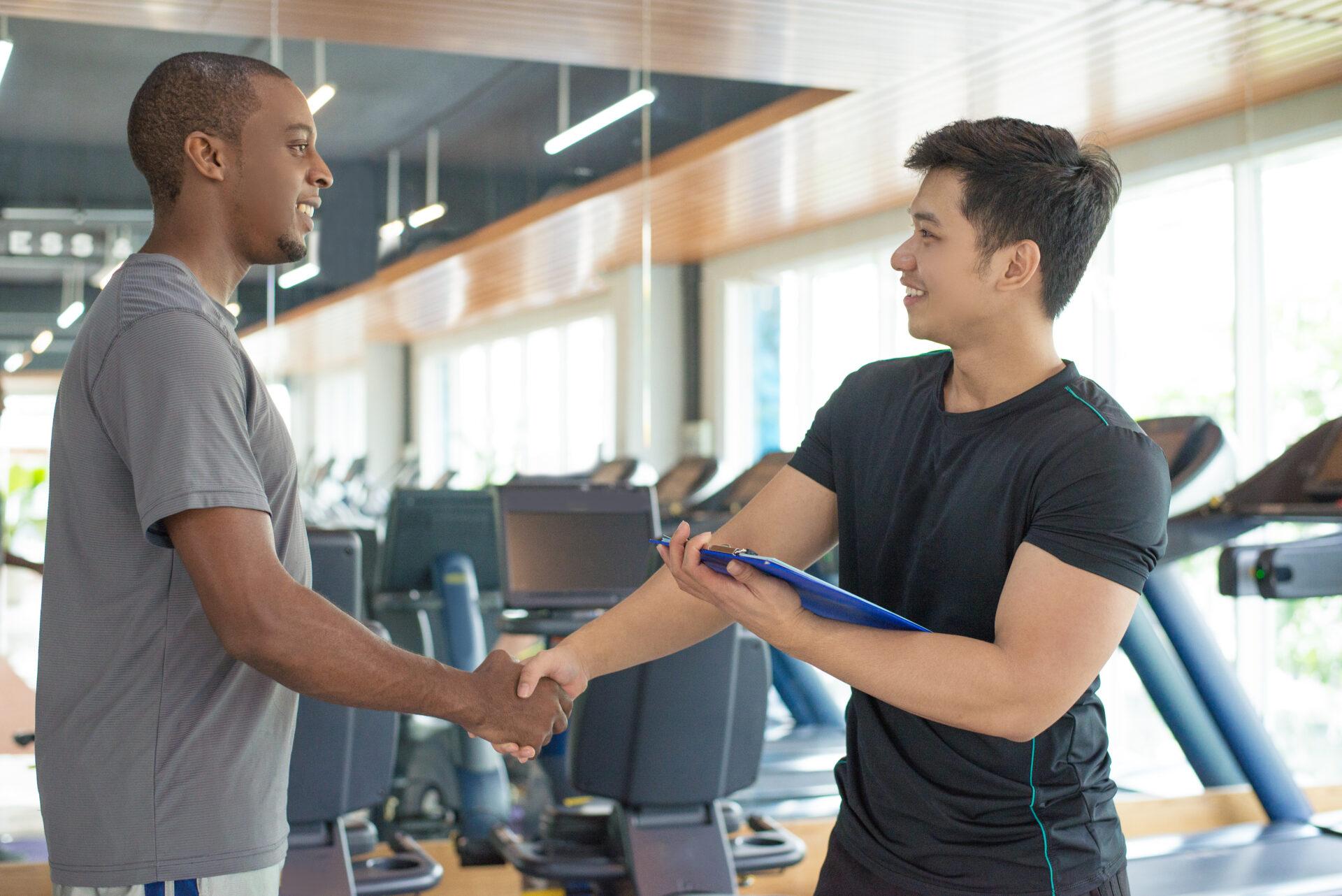 If you want an audience for your boutique fitness business, you have to speak to your ideal customer. With the tools available to you in the modern fitness industry, it's easier than ever to create a seamless, personalized experience for each one of your members. 
Emails beginning with their names or congratulating them on their birthday is a great start, but you can also begin to use metrics to understand their behavior, when they need a little push in the right direction, and when they're really loving your service. 
Take the time to build a personalized outreach and retention system that is entirely member focused. People want to feel listened to, and using fitness platforms to create a personalized experience is one of the easiest ways of achieving that. 
It's also important for you to get feedback from your members whenever you can. Creating feedback forms or even just approaching your members and asking for their thoughts on improvements can give you fantastic insight into your business. Implementing these changes also ensures that your members feel seen, heard, and catered to.
But how do you know how well your business is doing in this regard? 
Emma Barry created an in-depth scorecard that will allow you to see exactly where the gaps are in your business. 
 It's the little things in your business that will give your customers the strongest sense of belonging, such as: 
Personal outreach to clients, especially those who just signed up, or haven't shown up in a while 
Having a branded app to serve up programs 
Making it easy to book your favorite class (and spot)
Creating a comfortable and inclusive environment for everyone 
This is especially important for Gen Z gym-goers, who are far more likely to choose a gym that caters specifically to their needs while also providing a more holistic fitness approach. 
CTA: Not sure how to keep in active contact with your members? Learn more about how Glofox Amplify can help boost your member retention and engagement.
A Bonus at the Show:
Another great reason to attend the conference is to learn about emerging technologies or up-and-coming startups.
We all know how difficult it can be to motivate yourself for that 7 am class. Having a friend or gym partner to come with you is one of the easiest ways of motivating yourself while also boosting the experience of the class. 
I met with the founders of Sofiit, a company that pairs people with their ideal fitness partners based on your workout preferences. This way, you and your partner always have someone to go to class or a session with, and there is far more motivation to show up every time. This could also be a huge bonus to you as a gym or studio owner, because you're getting twice the number of people in the door. 
I loved how this aligns with ABC's vision, to create a world where everyone can be their best self and live their best life.
Don't Forget – Community is Everything
Creating a sense of belonging and a personalized experience for your members is one of the fastest ways to boost customer retention and loyalty. It's not just about keeping them "hooked" on the experience of your business, but creating a more holistic and positive experience for everyone. 
At IDEA World this year, these were the four things that I discovered will power the next generation of successful fitness businesses:
Personalized onboarding and messaging platforms
An all-inclusive, DEI-focused business
A realistic, analytical, and forward-thinking business model 
A database of tools that can help you become a better business manager
These are the foundations you can use to create a more personalized, all-inclusive fitness experience for your members. 
Just remember: community is everything. 
That's all I have for this year's IDEA World 2023 summit, but be sure to check back with this blog for my recaps on the next series of summits we attend. 
Thanks for reading! 
The 6 Crucial Steps to
Opening a Gym or
Studio
Starting a fitness business is one of the most
challenging and rewarding ventures that a person can
take.
Discover more