So, your business is succeeding. Your premises is at capacity and you have a waiting list longer than your arm. It's time to open your second location – but how?
The first thing you need to do is ask yourself if you really need to open a second location. There is a long, long list of tasks you need to check off before making the leap, and we'll go through every single one with you in this article.
According to IHRSA, 81% of fitness businesses fail within the first year. Although you technically have a winning formula and are on the right track, you still need to look at your second location as a form of new business. Just because it worked the first time doesn't mean it will the second. 
In this article, we will cover:
Why you should open a second location
The pitfalls to avoid in opening a second location
A word from the experts on how to make the most of your new premises.
How Do I Open a Second Location? 
Once your existing gym or studio has become a success, the temptation is often to open a second location and replicate this success. After all, the most well-known fitness brands in the world got to where they are by taking that leap and expanding out from their original studio – why not do that for yourself too?
This is the checklist you need to tick off before you take the leap into opening your second location.
The first location is a proven success: Your first location is making a profit and you have high retention rates. This proves your concept works and it can be applied to a second location. 
There is higher demand than you can handle: If waiting lists on your classes are common and your timetable is at full capacity, it may be a sign you need to open a second location to deal with the demand.
You have new ideas not suited to the first location: You may have new class ideas and concepts that aren't possible in your original location, which is the perfect opportunity to open new premises.
You're ambitious: It's simple – you aren't satisfied with one location, you want to build a fitness empire. If you can dream it, do it.
What the Experts Say: Mehdi Elaichouni
"My first location was kind of a proof of concept. It really gave me the confidence to open a second location."

Mehdi Elaichouni
Mehdi Elaichouni is the founder and owner of Carpe Diem BJJ. Based in Singapore, Mehdi saw an exciting amount of success in his first location and quickly opened up a second.
When he joined us on The Fitness Founders Podcast, Mehdi gave some great insight into the lessons he learned in gym expansion when he opened his second location.
Here are the key points he made:
Use the first location as a proof of concept: The first location is always going to be your proving ground, the place where you make the gambles and mistakes. Take some time to reflect on what the key success points of your first location are, and then build from there.
Standardization is crucial: People go to McDonald's because they know their food is going to taste the same in every location. Medhi looked outside the fitness industry to restaurant brands and saw that the key to their success was a standardized playbook for every location – this kept the quality of the product and the overall operations at a high level. 
Buyer Beware – How to Avoid Pitfalls in Your Second Location
Gym expansion is not a straightforward journey. While you may have produced a winning formula with your first location, new challenges can pop up with your second location. Before we continue, here are a couple of pitfalls you need to consider with your gym expansion plans.
1. Don't Stretch Yourself Too Thin
This is a common problem with opening a second location and it can lead to your resources being stretched to breaking point. As Medhi noted in his interview, you are going to be making a loss in the first year or two of business in your first location – this could happen in the second location. Make sure you have enough capital to fund your gym expansion.
2. Have a Playbook
Document every successful process from start to finish in your first location so this can be replicated in the second location. Even minor things such as class times, cleaning schedules, and messaging cadences are really important to measure in order to fully understand your business. You may have to tweak certain things based on the potential new market you're entering, but don't dive in without a proven roadmap written down.
3. Don't Overestimate the Market
While you may have hit on a winning formula with your original location, it doesn't mean it will automatically work again. This is especially true if you are opening in a new town, city or state. Do lots of market research as there might be differences in what kind of messaging people respond to.
4. Don't Scale Too Fast
Take your time. You want your business to keep going for decades to come, you have all the time in the world – just focus on the playbook and getting everything right the first time.
The Definitive Guide to Fitness Expansion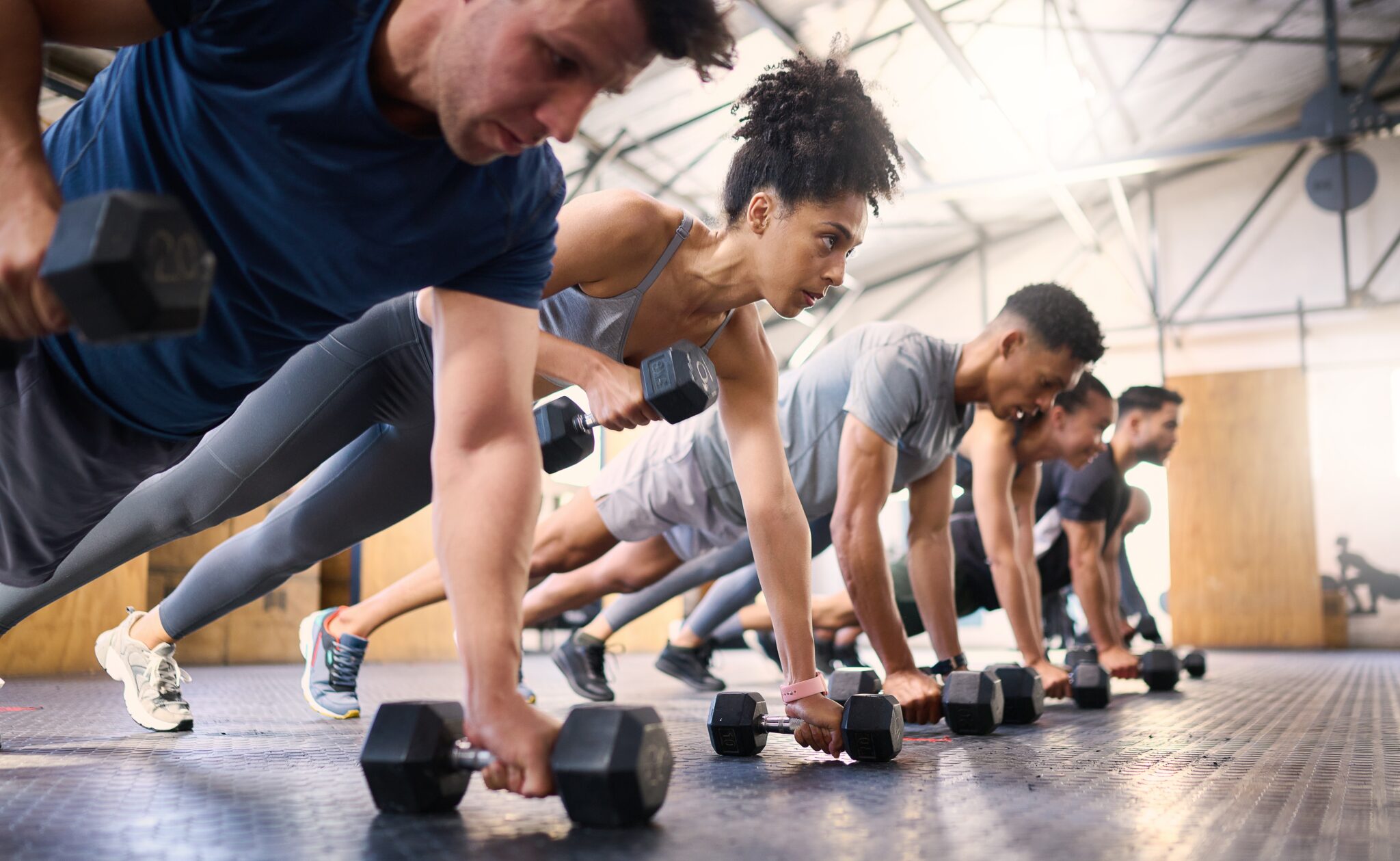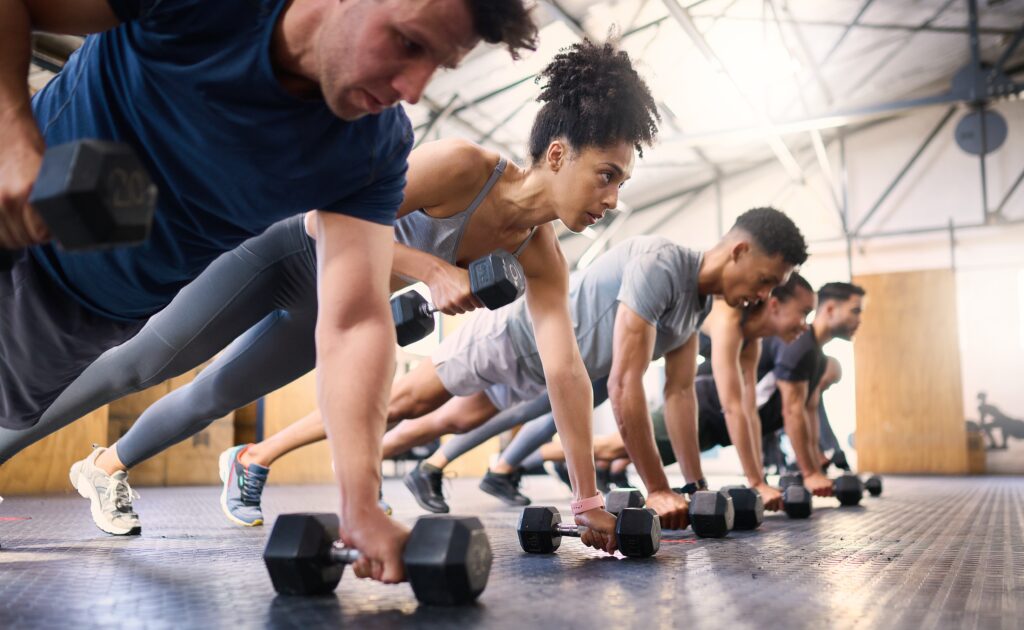 When Mehdi opened his second location, he applied all the lessons he learned from his first location and in a way sketched out a guide for every studio owner to follow. We've taken some of these insights and mapped out a proven step-by-step guide below.
1. Do Your Market Research
Before you open a studio or gym space, research the market you are entering. Even if you are opening a location in the same city, the demographics and competition may be different. Adapt your concept if necessary to ensure you have the right fit for the market you're entering.
An example would be if you are entering a more affluent area you may need to raise the price of your membership to reflect the higher standard of membership this kind of market prefers.
Also, don't just sit at your desk – go out into the world and talk to business owners. Visit gyms in the area, talk to members, and get an idea of what's missing in that corner of the world and how you can be the solution.
The Top 10 Barriers
Slowing Your Fitness
Business Growth
Discover more
2. Secure a Source of Capital 
Be ready to lose a lot of money.
Most second or third locations operate at a loss for at least a year, so make sure you've got plenty of runway.
When you're creating your budget for your second location, make sure you're as analytical as possible. Then, when you think you've accounted for everything, double the final amount, because there will always be something.
As with the first fitness center location, a lot of investment is needed upfront to cover costs such as rent, insurance, wages, and equipment. Remember, you could be making a loss in the first year or two before turning a profit – so you will need a source of capital to keep the business running.
Mehdi was able to fund his first location from his own resources until he turned a profit. For his second location, he secured investor capital. This was possible because he was able to demonstrate clearly his ability to run a profitable business in his first location, which made it easier to secure outside investors.
Before you go to the bank with your hat in hand, look around at your local community and see if there are any investors out there willing to work with you. If you have a proven track record of success and can sell yourself well, then it just becomes a numbers game. Cold call and reach out to as many investors as you can find – you may be surprised at how much feedback you get.
3. Make Sure Your Tax and Insurance are Immaculate
Your tax and insurance plans should be organized down to the finest detail because this is where businesses are really made.
Take your time, talk to the experts, and do your research – it could save you so much money in the long run.
Make sure, at a minimum, you have:
Insurance mandated by your landlord to protect everything on the premises.
Insurance to protect workers and raw materials during any renovation and construction you may do.
Insurance to cover accidents and injuries to staff and members when you're up and running.
No matter where you are in the world, it will largely be the same – check out the rules around insurance in your area. Another point, made by the Small Business Association in the US, is to check what taxes you need to pay in your new location as this may be separate from the tax you pay in your first location – this will be the case if you set up in a new state.
4. Start Pre-Sales Early
Pre-selling memberships is an incredibly important part of setting up any studio – it doesn't matter if it's your first location or your last. There are two key reasons for this:
Immediate Capital: If you start selling memberships early you are generating revenue before the doors open. This will significantly ease the pressure on you in those shaky early months.
Powerful Social Proof: If you open the doors and only two people turn up to your first class, your reputation immediately takes a hit. Full classes from day one can be the best indicator for members that your business is the one for them.
When Mehdi opened his first location, he started pre-selling a month out. He learned from this and expanded out the timeframe to 6 weeks so he could pre-sell more trials and memberships – generating more pre-opening revenue than he had for his first studio.
5. Decide Who Will Run the Second Location
Let's face it, you can't be in two places at once.
One of the challenges of running more than one studio location is spreading yourself too thin and burning out. As the owner of both locations you obviously want to oversee everything that happens as the responsibility for the business ultimately lies with you. However, it can be a good idea to step back and delegate some responsibilities in the new location.
Consider appointing a gym manager, either from within or outside, for your second location. This will ease the management burden on you and allow you to focus on the overall success of both locations. Give the manager of the second location the same responsibilities you would give yourself while also regularly checking in to give advice and support.
6. Use the Right Management Software
The foundation of every successful fitness studio around the world is robust gym management software. It needs to be able to give you the insights across all your locations so you can make the right decisions at the right time – and fast.
Check out how studio owner Victoria Thomas uses gym management software to run multiple locations successfully. By using powerful data-driven insights to keep her studios performing at a high level, she was able to increase revenue by 36% in the last 12 months.
Key Tip: Take Your Time
Opening up a second location can be a challenging and exciting prospect – but you need to make sure you are in the right place both financially and operationally to make this big next step in your fitness industry journey.
What Can You Do Now? 
The Top 10 Barriers
Slowing Your Fitness
Business Growth
In this e-book, we will list the most common barriers that
slow fitness business growth and list some of the tips to
help overcome them.
Discover more