The coronavirus pandemic has changed the way people exercise, but that doesn't mean that gyms are going anywhere anytime soon. What it does mean is that fitness businesses need to adapt to the changing situation to support their members and meet consumer demand. 
While some businesses have suffered irreparable financial losses, other brands have seen a considerable uptick in sales. So, how has fitness changed in 2020, and what does the future look like?
COVID-19 Has Impacted the Fitness Industry Forever 
With gym closures, reduced capacity operations, and some studios closing their doors permanently, the fitness industry has taken a hit this year. And while gyms and studios are re-opening, online classes and digital fitness are expected to make up a big chunk of fitness going forward. 
The pandemic has changed the way people exercise and brought an increased awareness of home fitness. While lockdowns are easing and guidelines changing, many people still feel anxious in these uncertain times and are not ready to jump straight back to the gym.
Digital fitness has seen a massive rise in interest this year. But it's not just apps, streaming, and on-demand fitness that's popular. Home fitness equipment is taking center stage. At the beginning of lockdown, there was a national shortage of fitness equipment like dumbbells and kettlebells. Of the equipment available, there was a big markup price as some businesses were looking to profit from the massive surge in sales. Now that supply issues have been rectified, the home fitness equipment market is thriving.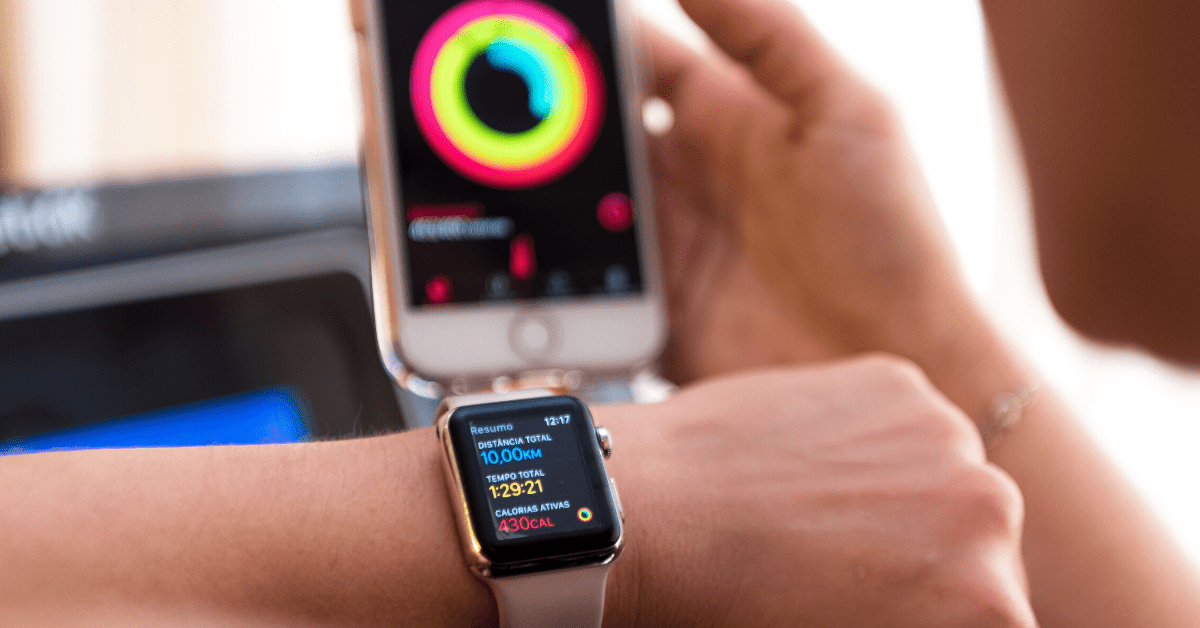 The home gym is getting a makeover thanks to startups like Tonal, Mirror, and FightCamp. Fitness brands are bringing technology into the home to level up fitness and help consumers exercise more effectively.  
Another area that's progressing more off the back of the pandemic is employee well-being. There is an increased focus on employee mental and physical health with more incentives for employees to work out and stay healthy. Many people have switched to home working, so well-being now needs to be accessible from anywhere. Whether it's subsidizing fitness memberships or providing access to digital fitness, employers are seeking new ways to keep employees healthy and happy at home. 
3 Areas of Fitness Coming Out on Top
While some businesses were able to pivot to home fitness and digital streaming quickly, others have fallen behind. This is the same in all industries. Let's take a look at some of the areas coming out on top.
1. Digital Fitness 
The pandemic is changing how people all over the world exercise. Digital fitness platforms are in a strong position to leverage changing consumer behavior and deliver an entirely new home fitness experience. In the quarter ending June this year, Peloton's revenue jumped 172% from last year. The company actually doubled its membership base. Many of Peloton's studio competitors like Barry's Bootcamp and Equinox swiftly transitioned to a digital fitness experience to keep up with demand and win over consumers.  
2. Bodyweight Workouts 
Lockdown was a shock for most, which meant that many people were unprepared and didn't have the equipment to work out. So, naturally, consumers looked for ways to work out effectively without needing a gym or equipment. Going forward, bodyweight training will be a popular option for at-home workouts. Gyms and studios can capitalize on this by including bodyweight-specific exercises and fitness training in their online offering.
3. Personal Fitness Equipment 
While some are happy to power through workouts with little to no equipment, others are investing and as a result, the home fitness equipment market is booming. From personal fitness trackers, like the Apple Watch, and fitness streaming platforms to high-tech home gym solutions, home fitness brands are seeing a rise in sales. Consumers are stocking up on gym essentials like yoga mats and weights and looking to things like indoor bikes, treadmills, and rowing machines. 
10 Ways Fitness Has Changed in 2020 
This year has seen a lot of changes across every industry. With the outbreak of COVID-19, many businesses have spent their time problem-solving and adapting to totally new circumstances. Next, we'll take a look at ten ways the fitness industry has changed as a result.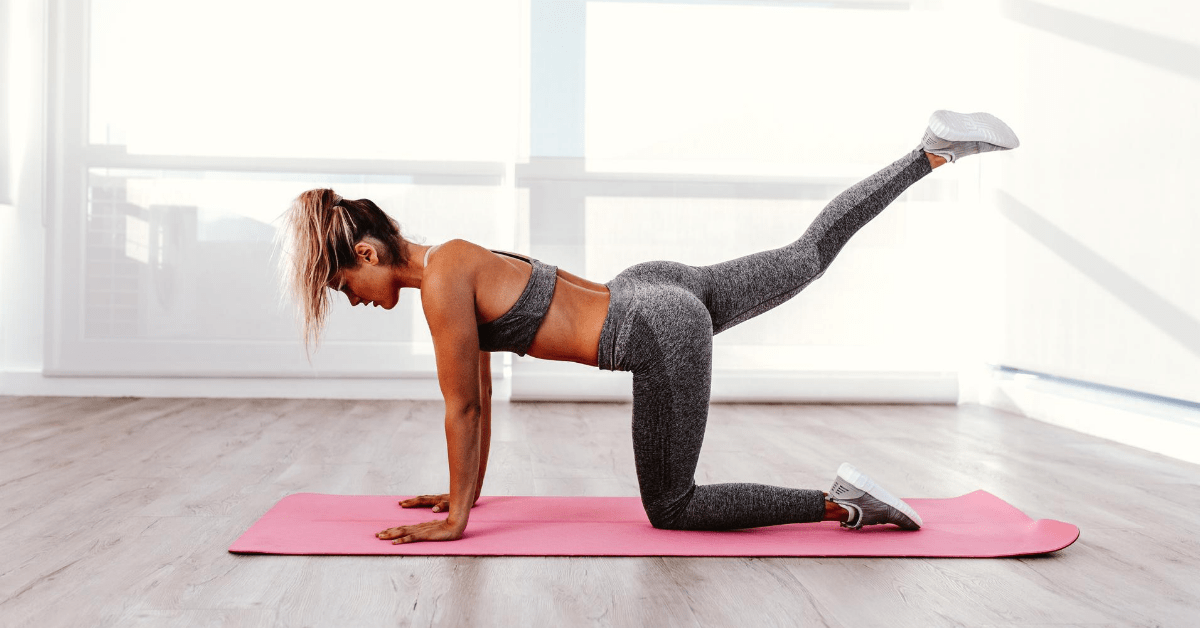 1. High Demand for Home Fitness Equipment 
Preventative healthcare, combined with the demand for home fitness, is driving the growth of the home fitness equipment market. Fitness equipment sales experienced massive spikes during the peak of lockdown. But that demand is still high. Consumers are looking for ways to get their cardio in and hit their fitness goals. 
Peloton and NordicTrack bikes and machines are more popular than ever. With consumers willing to pay for high-end equipment and fitness services, boutique fitness has officially landed in the home. You no longer have to stop Peloton classes if you're traveling or in a local lockdown; there's a 100% digital option. 
2. Surge in Outdoor Cycling 
More people are buying and fixing their bikes. Some bike shops have experienced a boom in sales during COVID-19. In the first few months of lockdown, it was hard to get your hands on a bike. With sales up massively, the cycling sector is clearly in a strong position to continue to perform well.   
There could be a few different reasons why outdoor cycling is seeing such a spike. One is that the public was discouraged from using public transport at times unless completely essential. People were looking for ways to get outside and be active while staying safe and following social distancing guidelines. It seems that a lot of people are more confident in outdoor exercise as a safe form of fitness for the whole family. 
3. Strict Safety and Hygiene Fitness Procedures 
A major force that is changing the way people exercise is new safety and hygiene procedures. With strict social distancing rules, extensive cleaning processes, and new hygiene procedures to follow, your typical group fitness class looks different. That means that classes are, generally, much smaller and with limited capacity. 
The Top 10 Barriers
Slowing Your Fitness
Business Growth
Discover more
Without a vaccine, hygiene and COVID-19 guidelines could stay in place well into 2021. This will be something that everyone has to adjust to. Who knows how long it will be around for. But the main point is that fitness will have to adapt to these guidelines in order to keep members safe and minimize the spread of the coronavirus.  
4. Fitness App Use Continues to Rise 
The health and fitness app market is a billion-dollar sector. Fitness app use has skyrocketed during the pandemic and that growth looks set to continue. A major driver behind fitness app use is, of course, home fitness. As the pandemic set in, many people turned to fitness apps to stay in shape from home. 
Off the back of this, fitness brands with in-person studios took the first step to running a hybrid business. With brands pivoting to digital fitness, creating apps, and allowing members to access live and pre-recorded workout videos from their smartphones. This has created a new level of connection between fitness brands and consumers. The need for convenience and flexibility cannot be emphasized enough when it comes to the consumer mindset.  
5. Streaming and On-Demand Fitness at Home 
As gyms shut their doors, governments continued to tell the public of the importance of exercise. This left a lot of people at home without any way to exercise as they couldn't pop to their usual fitness spot. As the public adjusted to a life indoors, fitness brands took the opportunity to support their members and continue to generate income. 
At first, social media became a hot spot for free fitness workouts. But then more and more digital fitness platformers launched. With brands like Obe Fitness, Peloton Digital, CorePower Yoga on Demand, Xtend Barre Online, subscription-based fitness looks here to stay.   
6. Creative Outdoor Fitness Classes 
In addition to launching digital fitness platforms, gyms and studios are getting creative with outdoor fitness classes. With outdoor bootcamp, Pilates, and HIIT classes, some members are much more comfortable heading outside for exercise. 
Outdoor fitness classes allow for better air circulation, plenty of social distancing, and bigger capacity. They also allow gyms and studios to continue to generate income while supporting members. Outdoor fitness is a popular form of exercise and has the potential to grow even more. If you're thinking about running outdoor fitness classes, check out this blog post for everything you need to get started. 
7. Athleisure Sales are Booming 
Amid a global recession and pandemic, Lululemon has reported an increase in sales of 68% in its first quarter of 2020. Despite financial uncertainty, a recession, and potential job losses, consumers are still spending money. It's normal for companies to struggle through a recession; however, some brands are actually growing. 
As interest in health and wellness rises, it's fueling the love of activewear. One thing to take away from the pandemic is that your health is a priority. More people are staying active. On top of this, people are staying home more and want to be comfortable. This is paving the way for an athleisure sales boom. 
8. Getting Outside for Your Cardio 
With many facilities closed across all industries, the public headed outside for their cardio, from running and cycling to yoga and strength training in the park. Getting outside is beneficial for both your mental and physical health. The running and cycling app Strava experienced a massive rise in downloads during the pandemic as more people took up running as a way to stay fit. 
Outdoor fitness is a big trend. Whether it's an outdoor boot camp, yoga in a forest, or just heading to your local park for a run, many people have a new appreciation for outdoor spaces, and this will help to craft the future of fitness.   
9. Increase in Awareness of Health and Well-Being 
The coronavirus crisis has raised awareness for health and well-being. The majority of people know to exercise regularly and eat a balanced diet. Although this is common knowledge, the pandemic pulled health and wellness into the limelight. 
Obesity and unhealthy habits may lead to a more severe case of coronavirus. Maintaining a healthy BMI (body mass index) and keeping your immune system in tip-top shape is a big motivator to work out and eat a healthy diet. 
10. Community is a Key Driver
With social distancing guidelines in place, a lot of people have been feeling lonely, and are seeking interaction outside the home. This means that community is a principal driver in many purchasing decisions. 
Some of the top fitness brands have an incredible community, both online and offline, and it's that community that has contributed to their success. Brands like SoulCycle and Orangetheory Fitness have built a cult-like following, one that gives members a sense of belonging, keeps them motivated, and helps hold them accountable.  
In Summary 
The pandemic has altered people's approach to fitness. You can feel this change in the economy and the fitness industry. As some gyms are struggling to stay afloat, digital fitness providers and home fitness equipment businesses are thriving. As the world continues to adjust to living with the coronavirus, no doubt, we will continue to see more changes in the fitness world. With community and health taking priority, businesses will need to adapt to a new way of working or risk falling behind.  
The Top 10 Barriers
Slowing Your Fitness
Business Growth
In this e-book, we will list the most common barriers that
slow fitness business growth and list some of the tips to
help overcome them.
Discover more