The global sportswear market has come a long way. Around 5 or 6 years ago, gym clothes were just that: clothes for the gym. However, the market now is expected to reach $108.7 billion by the end of 2025 and there's no shortage of options to choose from when it comes to gym brands.
Over the last decade or so, brands have diverged into what's known as 'athleisure wear' and the overwhelming popularity in this category has reshaped the activewear industry. 
In this article, we'll look at the athleisure wear boom and some of the great brands that are transforming the fitness apparel industry. Skip ahead to:
The Athleisure Wear Boom
Athleisure wear is based on a combination of both fashion and sports. No longer worn solely for a workout – gym clothes are now a larger part of people's everyday wardrobes.
Pioneering brands like Nike, Puma, and Reebok have stepped up their fashion game and are storming the market with stylish offerings. Activewear giant Adidas has recently taken this to the next level, revealing plans to join with the luxury fashion brand Prada to produce a limited-edition sneaker and sailing shoe. 
These brands show no signs of slowing down; according to its 2018 annual report, Nike generated about $36.4 billion in revenues last year, or just under $16 billion in gross profit. Following its recent earnings call, CEO Mark Parker noted: "The global shift toward more active lifestyles continues to accelerate, and demand for athletic product is high." 
Source: www.digidaily.com
However, in spite of the big brands adapting to keep up, the athleisure wear boom has paved the way for a host of disruptive new brands to meet consumer demand for practical but stylish gym gear. Athleisure is expected to surpass fashion as the largest footwear category in 2020 and the category brings something for every sport, exercise, and activity – almost 50% of women admit they wear gym clothes when they're not even working out.  
So it's time to swap your jeans for gym gear – we've rounded up 16 athleisure brands to take you to the gym and beyond. We've split the list into two categories to showcase the pioneers who've adapted and gone from strength to strength over the years, and the newcomers of the early noughties leading the way with innovation and new trends. 
The Pioneers
New Balance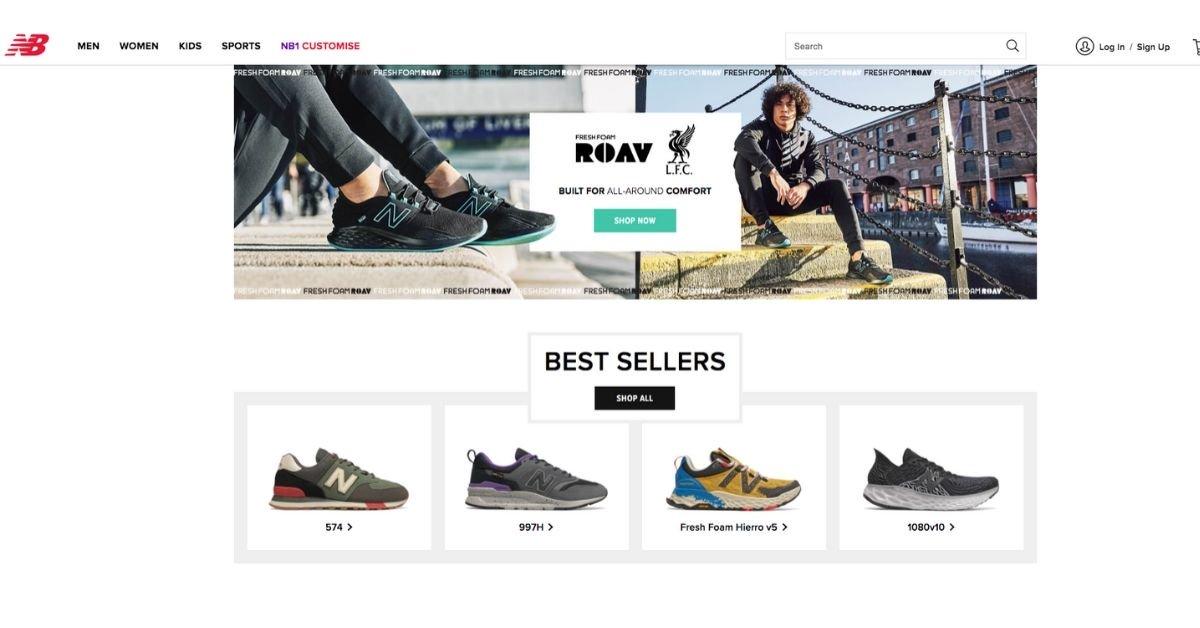 Founded 1906
For a shoe manufacturer as large as New Balance, it may come as a surprise to know that the brand didn't make shoes until 30 years after it was founded. New Balance originally sold shoe supports designed with 3 support points to help both shoe fit and comfort. Above all, the brand has always adapted to meet trends and consumer needs. New Balance has a wide range of high performing training gear that will keep you looking good and performing at your best. The brands' core goal is to help its customers reach fitness goals and push through the limits. 
Adidas 
Founded 1949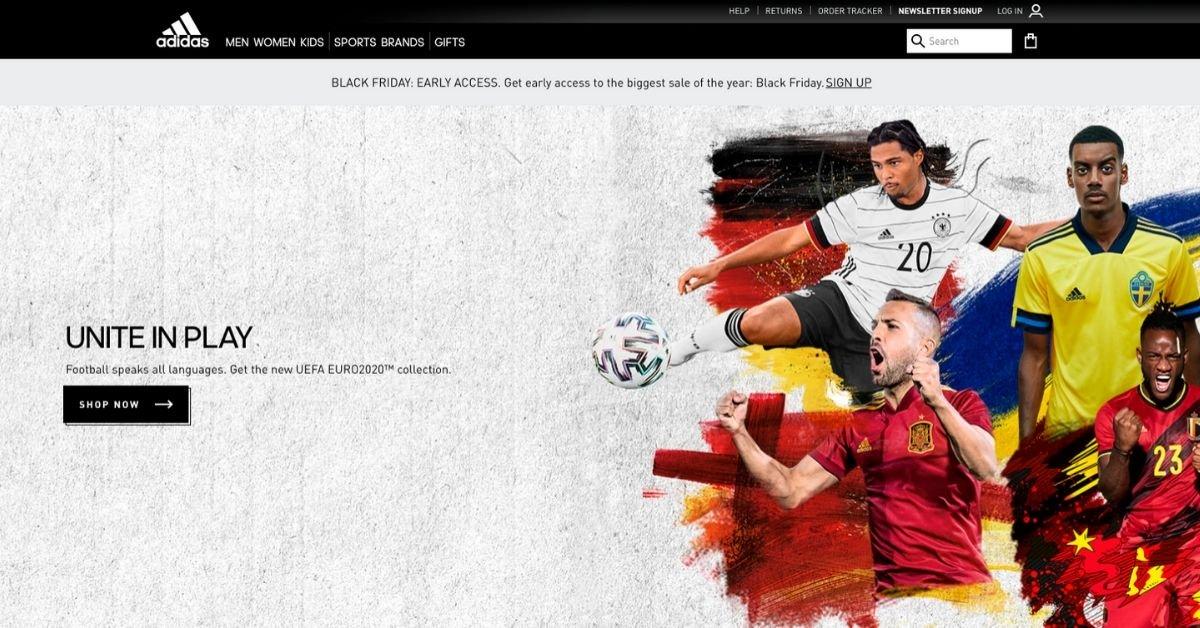 Adidas is popular with athletes and top tier football teams across the globe. Much like the evolving trends of the fitness industry, Adidas plans to utilize digital strategies to connect with its customers. Joseph Godsey, Global Head of Digital Brand Commerce notes this is a key priority for the brand in 2020, stating "We want to create a customer experience that is high-quality, connected and personalized." Expect designs to support training and keep you performing at your best.
Reebok 
Founded 1958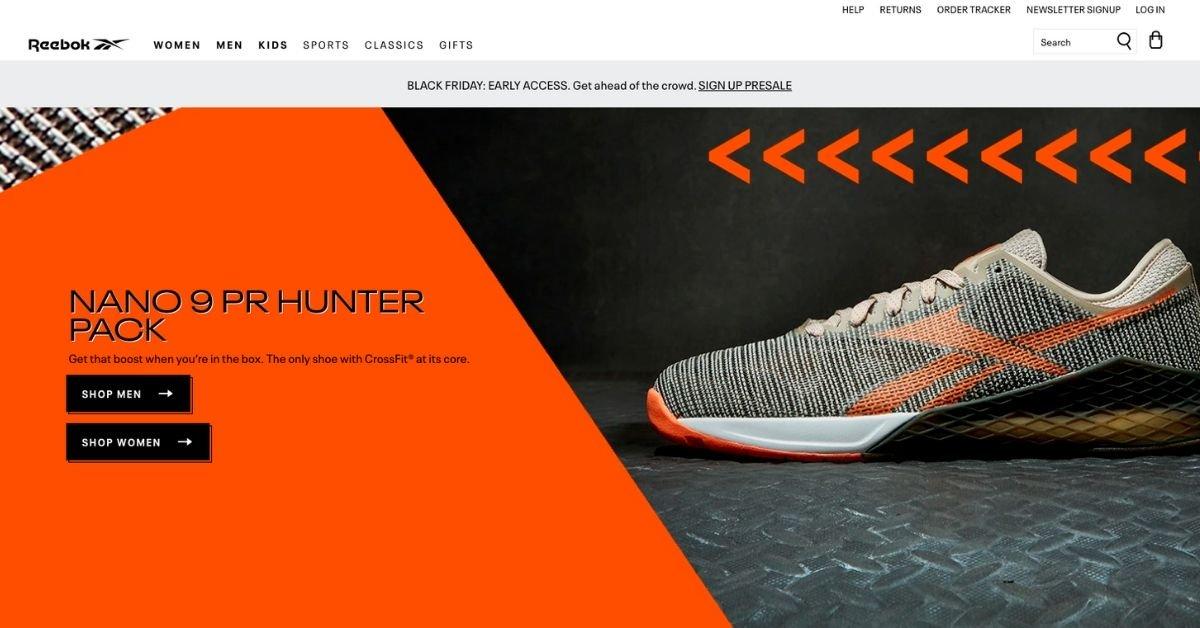 Reebok has been making waves since the brand cleverly took advantage of a niche opening in the fitness apparel market. In 2010, Reebok became the exclusive provider of footwear, accessories, and apparel for CrossFit. The partnership boosted sales figures and Reebok's CrossFit products are the brand's top-performing range. In 2014, the brand signed an exclusive six-year agreement with one of the world's most valuable sports brands – The UFC. While the deal sparked scrutiny on social media, the partnership boosted brand awareness and allowed the brand to tap into a whole new market. 
Nike
Founded 1964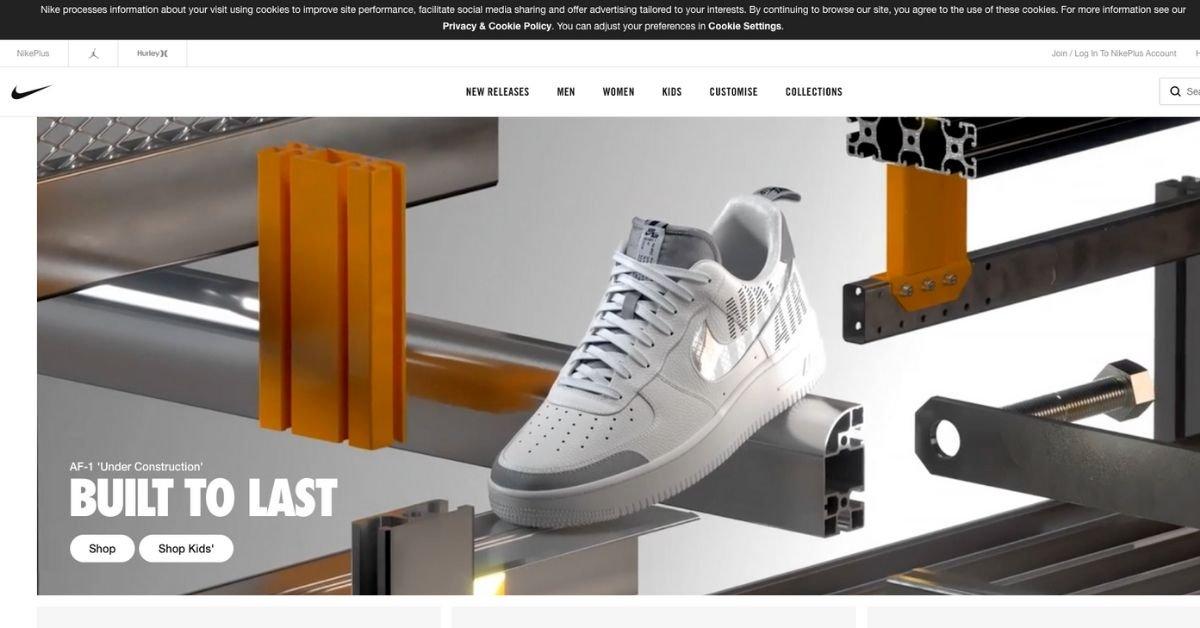 No list of gym brands is complete without mentioning the biggest sportswear brand in the world. A pioneer in its field, Nike is known for many things. From its 1984 Jordan Brand, which is still going strong today, to its popular running range, it has always been front and center of sports culture. The brand has most recently been in the press for breaking records with its 4% running shoe as part of the Breaking2 campaign that generated 84,459 mentions on social media in just two days.
Asics
Founded 1977
Originally founded in 1949 as Onitsuka Co, Asics began manufacturing basketball shoes. The range soon expanded and became particularly well known for its Mexico 66 design featuring the crossed stripes associated with the brand today. While Asics is still well-known for its trainers, today the products extend beyond shoes alone. The brand sponsors several major league rugby teams; this relationship has allowed the Asics to understand the requirements for gym clothing, and so all of the products are optimized for performance using high-quality materials. 
Under Armour
Founded 1996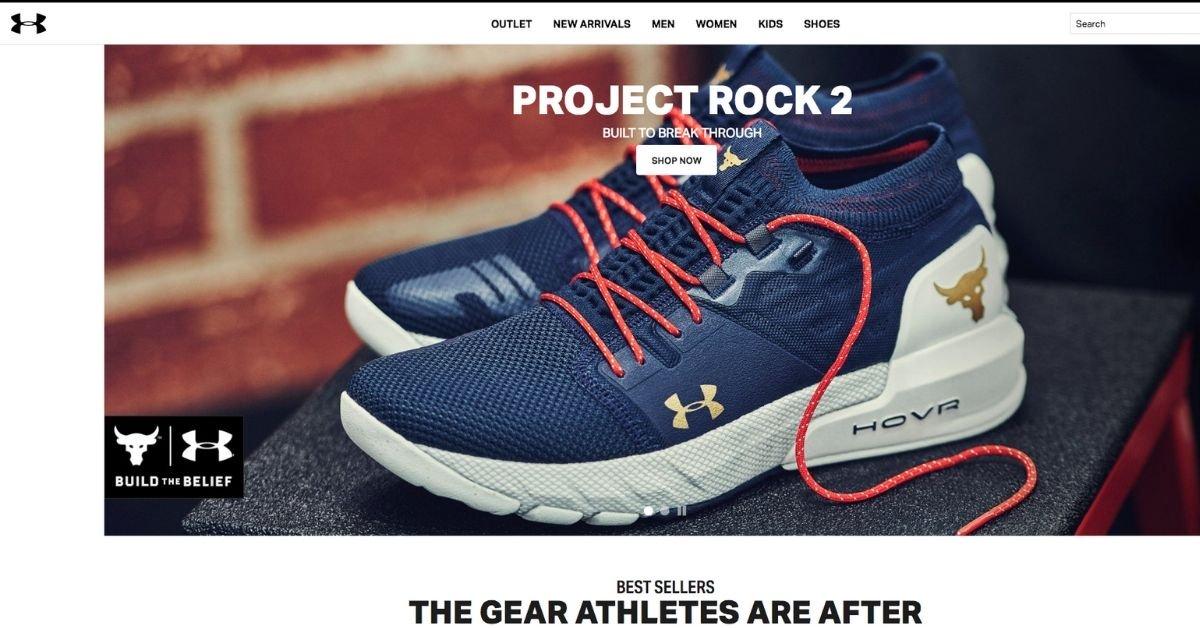 Under Armour was created to cater to the needs of football players. The brand designed a comfortable range of moisture-wicking under layers. Today, Under Armour uses the innovative HeatGear and ColdGear to provide excellent performance clothing for any training conditions. The brand combines style with function, with numerous gym clothing options as well as accessories categorized by activity. 
The Top 10 Barriers
Slowing Your Fitness
Business Growth
Discover more
Sweaty Betty
Founded 1998
London-based Sweaty Betty specializes in women's activewear. The brand focuses on its materials and fit, with an emphasis on fashion to keep customers looking and feeling great while they're breaking a sweat. A favorite with celebrities, Sweaty Betty's products are known for their steeper price tags, bold patterns, and stylish details. 
Lululemon 
Founded 1998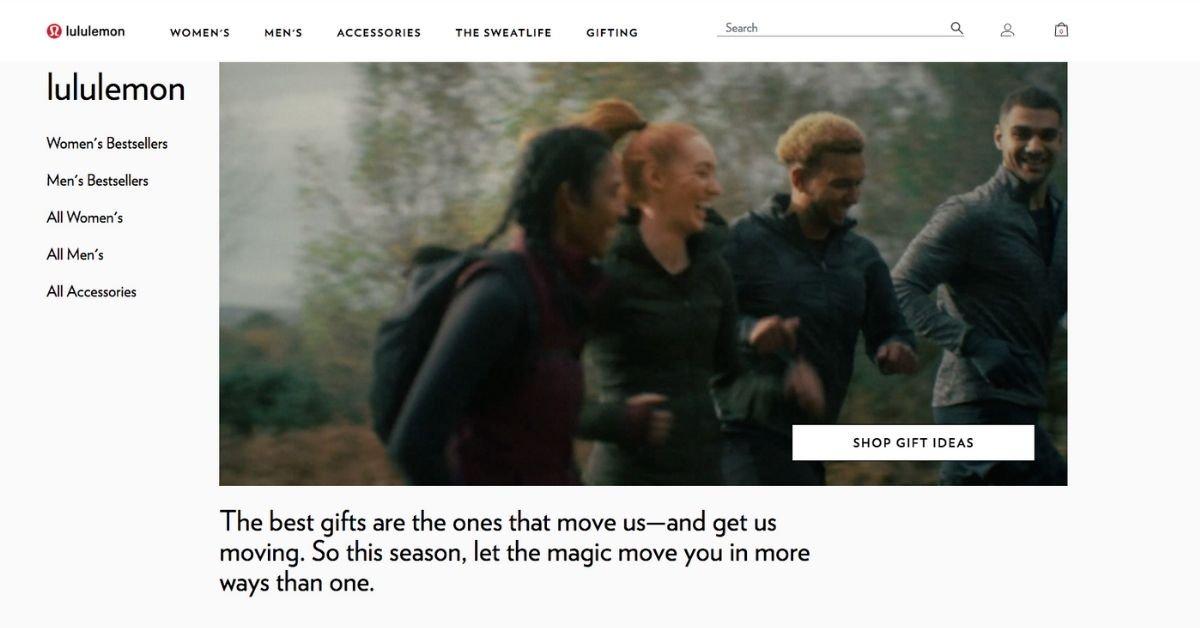 Lululemon has recently been named as the second-fastest rising brand across all categories in BrandZ's top 100 most valuable brands ranking. Originally made for yoga, the brand's clothing is breathable and comfortable to allow for flexibility. Renowned for their stylish look, the brand's leggings are a favorite among celebrities and have featured in the press on multiple occasions. 
The Newcomers 
Gymshark
Founded 2012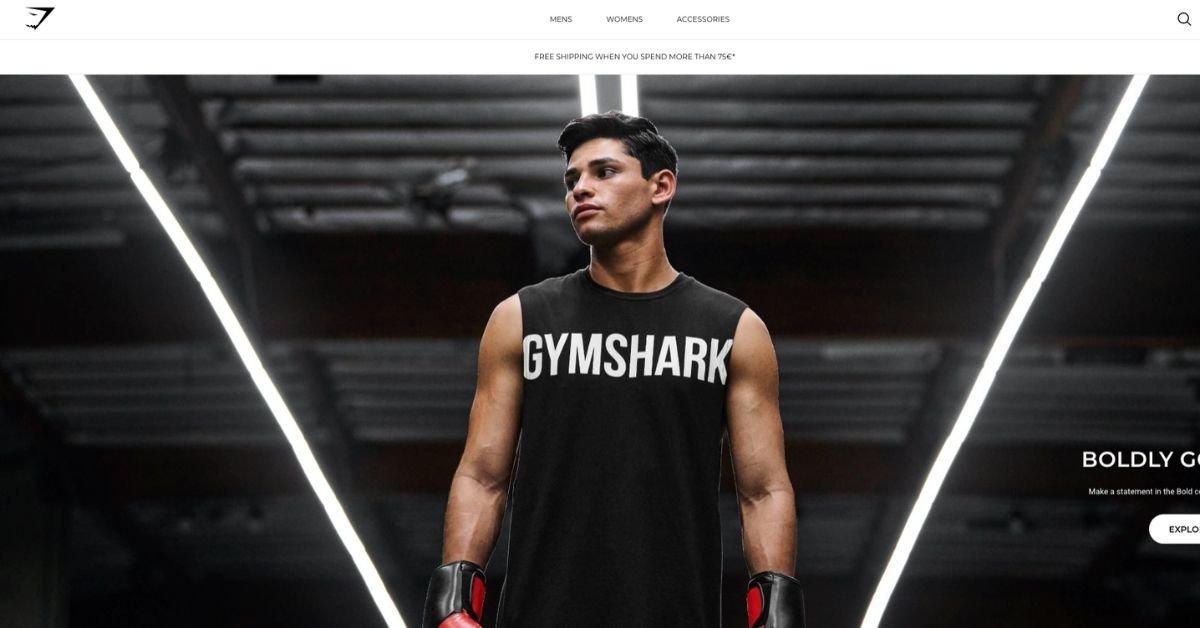 Gymshark has grown incredibly since its launch in 2012. Over the last 3 years, the UK based company has reported an annual growth profit of 152% and generated sales of over £100m in 2018. Founder Ben Francis created GymShark because of his passion for fitness and realized there was a gap in the fitness apparel market. He wanted to sell clothing that he would want to wear himself, and at the time, that didn't exist. So he invested in a screen printer and sewing machine and began creating it himself. With sleek designs, the brand's range is both stylish and comfortable and comes in at a very reasonable price point. 
Varley
Founded 2012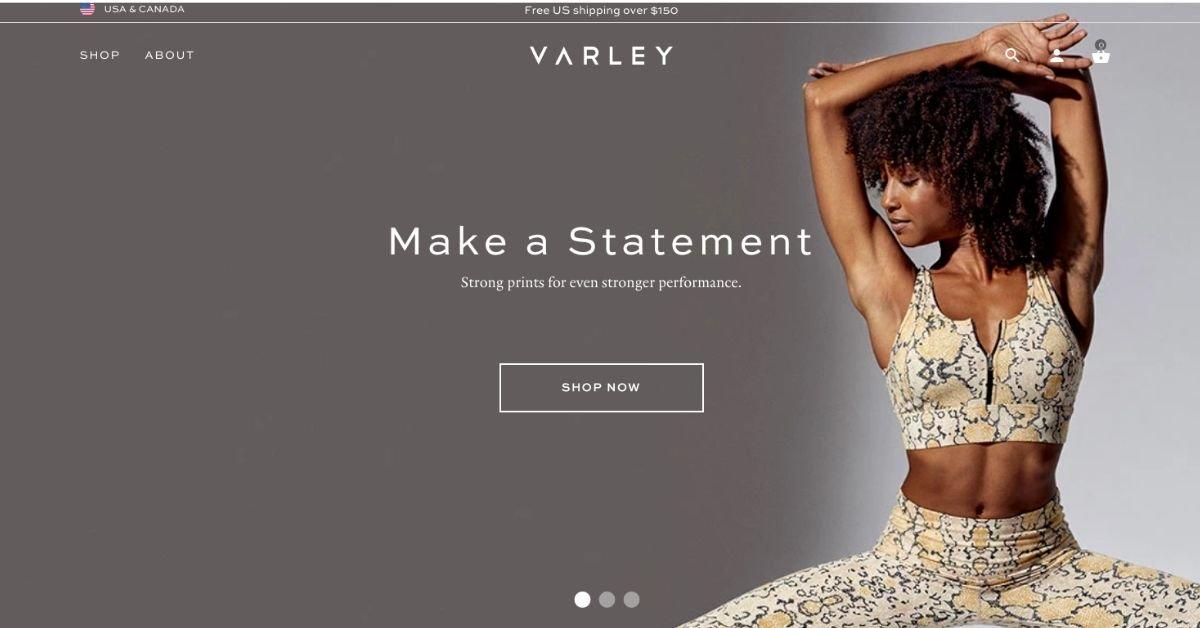 This brand is on a mission to lead innovation in the fitness apparel industry. Varley uses technology to influence its design, with patented tech in proprietary fabrics to enhance each movement. The brand's motto is 'good things come to those who sweat' and its products combine high-quality fabrics with stylish designs for training, yoga and running.
Outdoor Voices
Founded 2012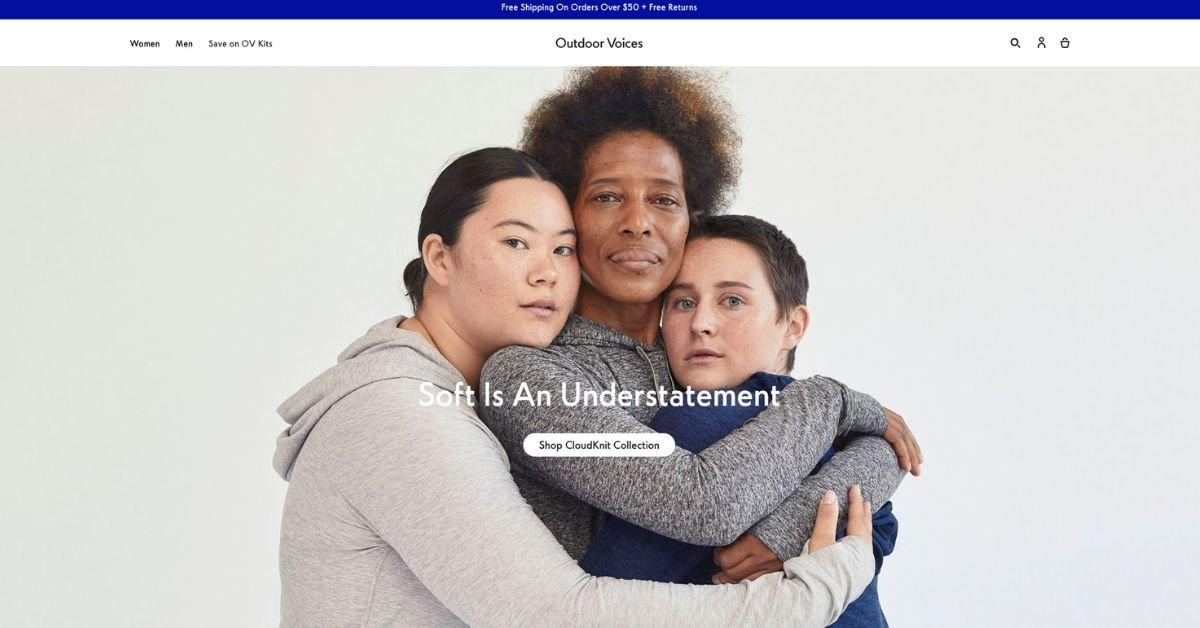 Outdoor Voices was created with a straightforward goal; to create the world's number one athletic brand. Founder Tyler Haney wanted to fill a niche in the market for activewear brands by designing stylish clothing for everyday exercises. A perfect example of this is the brand's latest launch, The Exercise Dress. In just 7 years, Outdoor Voices has positioned itself as an industry leader in fashionable activewear and has raised almost $57 million in venture funding.
Olivers Apparel
Founded 2013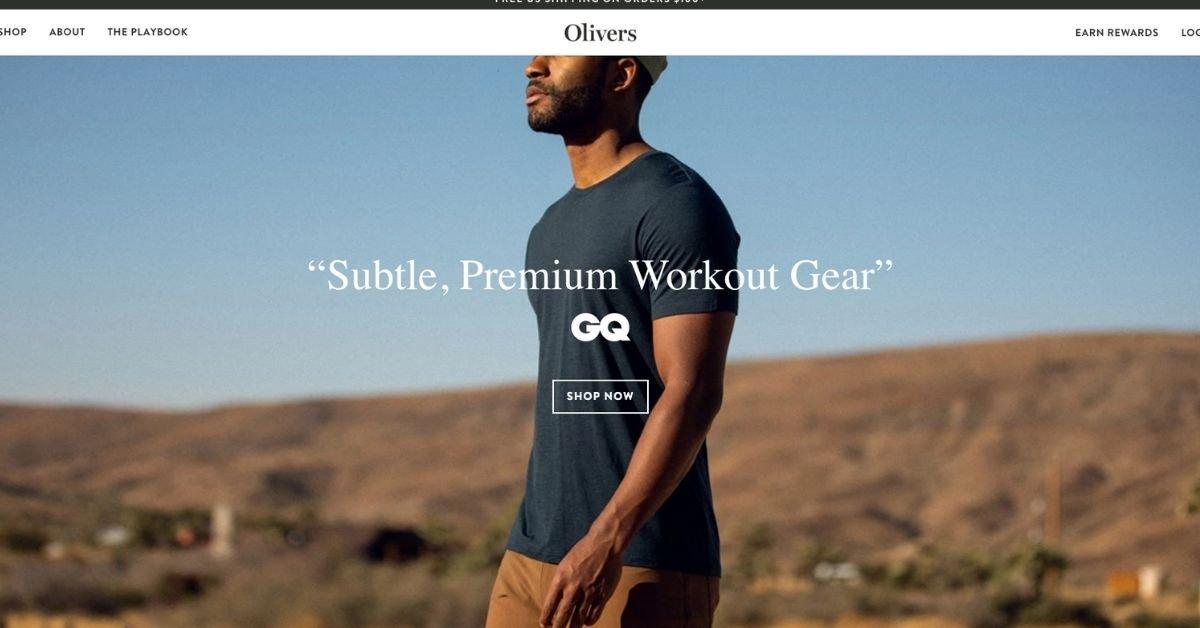 Described by GQ as "subtle, premium workout gear," Olivers Apparel takes a similar approach to its products as Outdoor Voices. Catering exclusively to men, the clothes are designed in LA for everyday activities. Classic styles with an emphasis on high-quality performance fabrics will keep you feeling and looking cool for years to come. 
Vuori
Founded 2013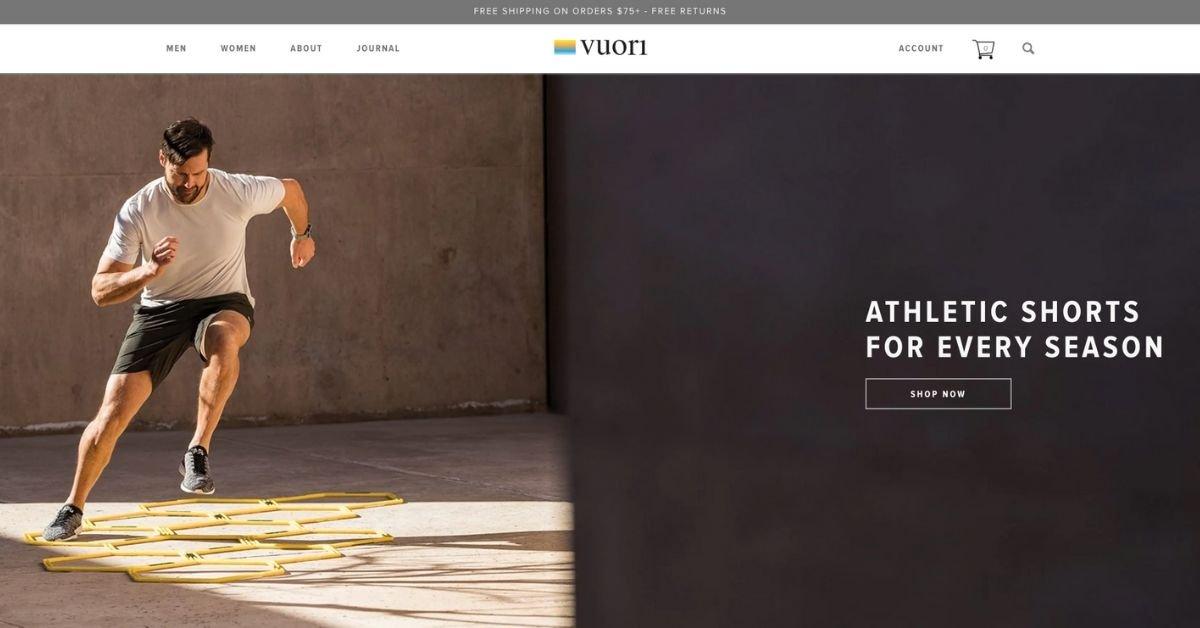 Vuori brings a new perspective on performance apparel. Founder Joe Julia created the brand to fit his versatile lifestyle, seeking a comfortable range that performed exceptionally well and didn't sacrifice style. The brand has since grown to include women's wear and 3 retail stores. With a wide range of activewear to choose from, you'll find support for a variety of workouts – or just at the coffee shop. 
Ten Thousand Gear
Founded 2014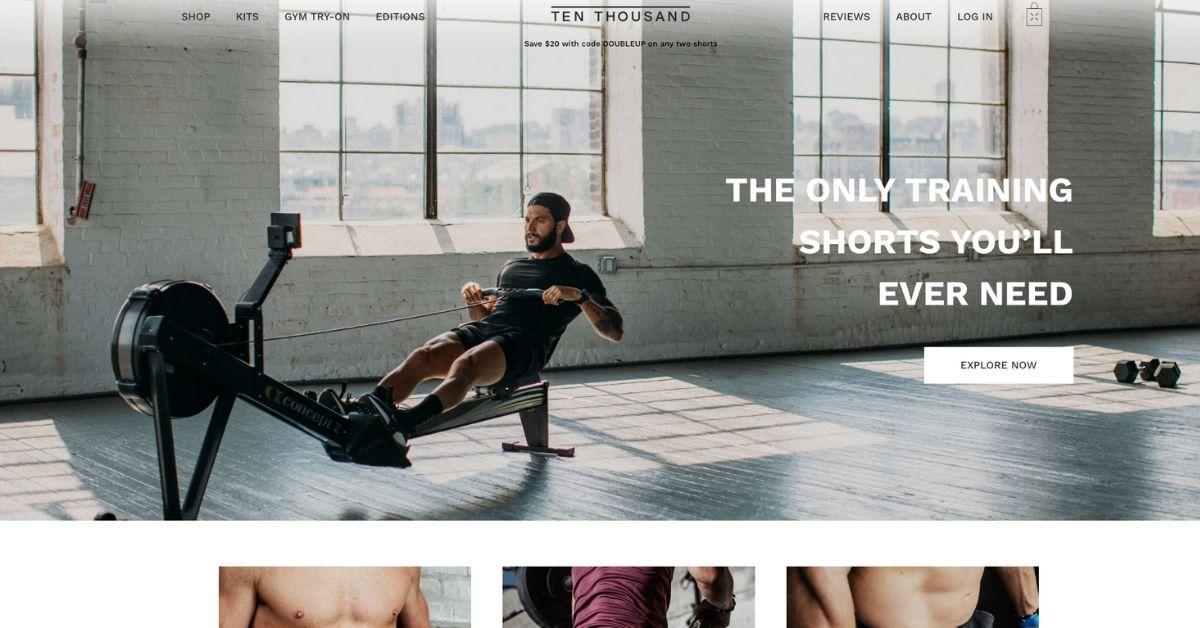 This brand has carved out a unique niche in fitness apparel with a core focus on men's workout shorts. Ten Thousand represents a dedication to continuous improvement; every day faster, every day stronger, every day better than yesterday. Priding itself on "No BS. No gimmicks" the brand's down to earth line includes the simple essentials and includes workout gear that's perfect for all training. 
Rhone
Founded 2014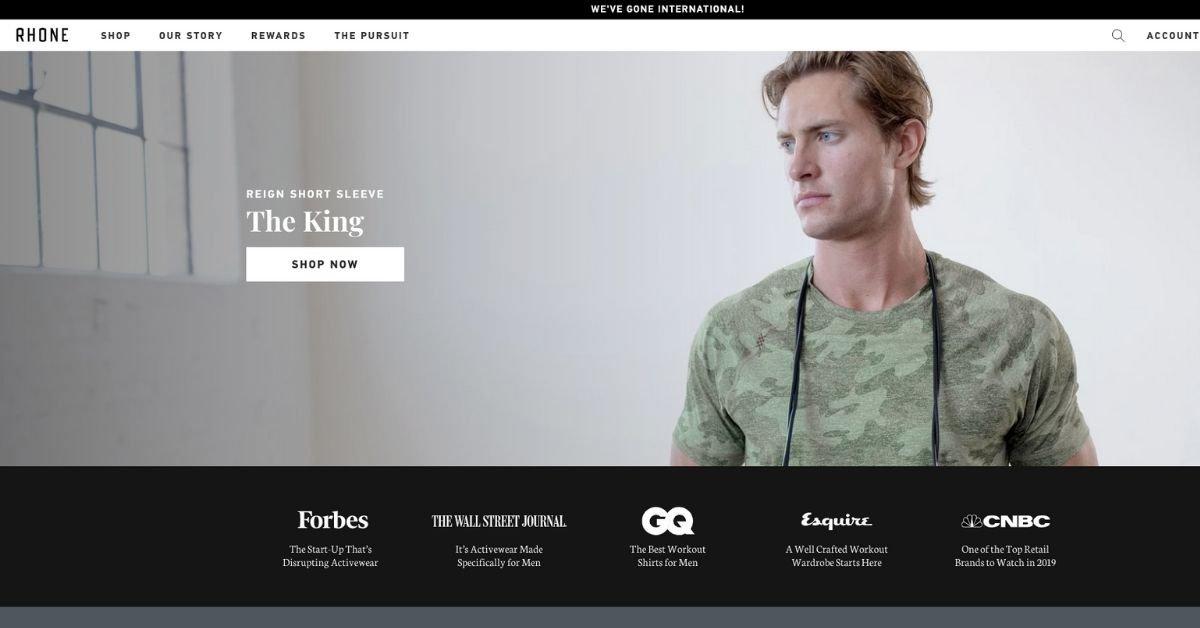 Rhone's activewear is specifically for men. With high-quality materials, the range is sure to stand the test of time and support your performance no matter what. Products seamlessly integrate fit, form, and function. Above all, the brand prides itself on being a brand that inspires men to live "healthy, strong and free" lives. With a focus on style, this brand promises to have you kitted out from the gym to the office. Categories range from training, running, and yoga, to accessories and commuting.
Yoga Democracy 
Founded 2015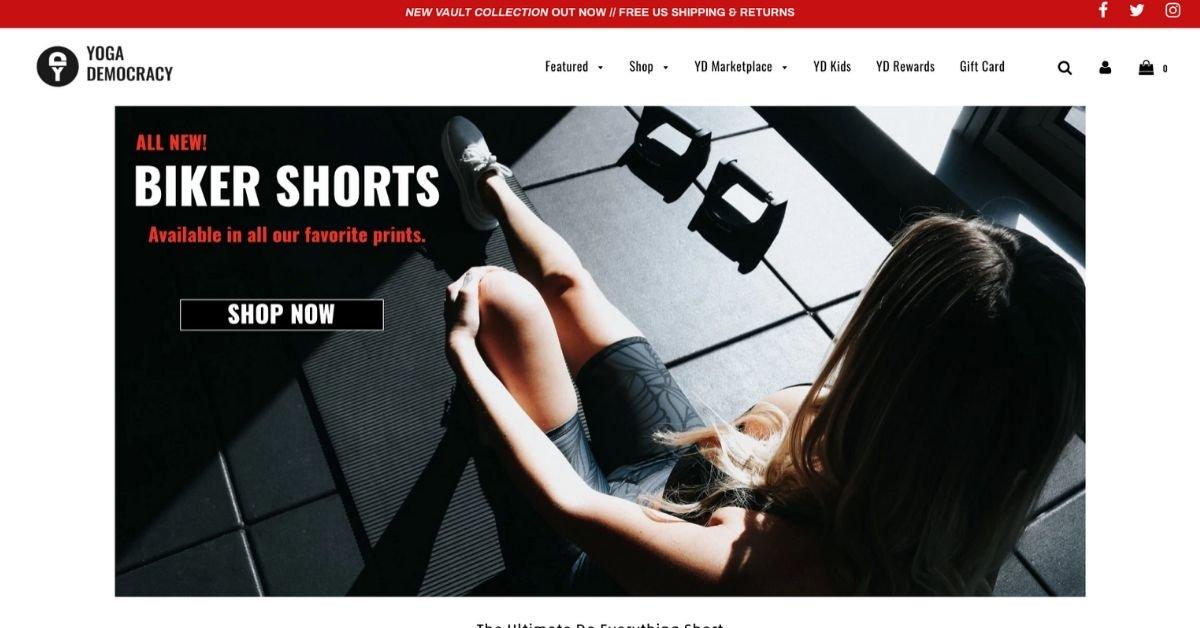 Yoga Democracy's eco-conscious activewear uses post-consumer plastic bottles and fishing nets. Almost all of their products are made from start to finish in the US. This local approach is helping to keep water waste to a minimum and keep the brand's carbon footprint low. Styles include bold colorful patterns in breathable, comfortable material.
The Top 10 Barriers
Slowing Your Fitness
Business Growth
In this e-book, we will list the most common barriers that
slow fitness business growth and list some of the tips to
help overcome them.
Discover more