With 1 billion monthly users, people are spending almost an hour a day on Instagram. The platform is full of inspiration, especially when it comes to fitness. From workout ideas, advice, and nutrition tips, and everything in between – it's an excellent platform for people to share their health and fitness journeys.
Everyone from pro-trainers and athletes to amateurs share photos of their training plans, workout ideas, nutrition plans, and even some great fitness fails to add a little light-hearted humor. 
On busy days where its a struggle to find time to get to the gym, sometimes a little inspiration is all you need. But trawling through the saturated fitness content on Instagram can be overwhelming when you're hoping to find something specific.
In this post, we've curated the best fitness Instagram accounts to fulfill your every fitness need. 
1. Emily Skye 
@emilyskyefit 2.5m followers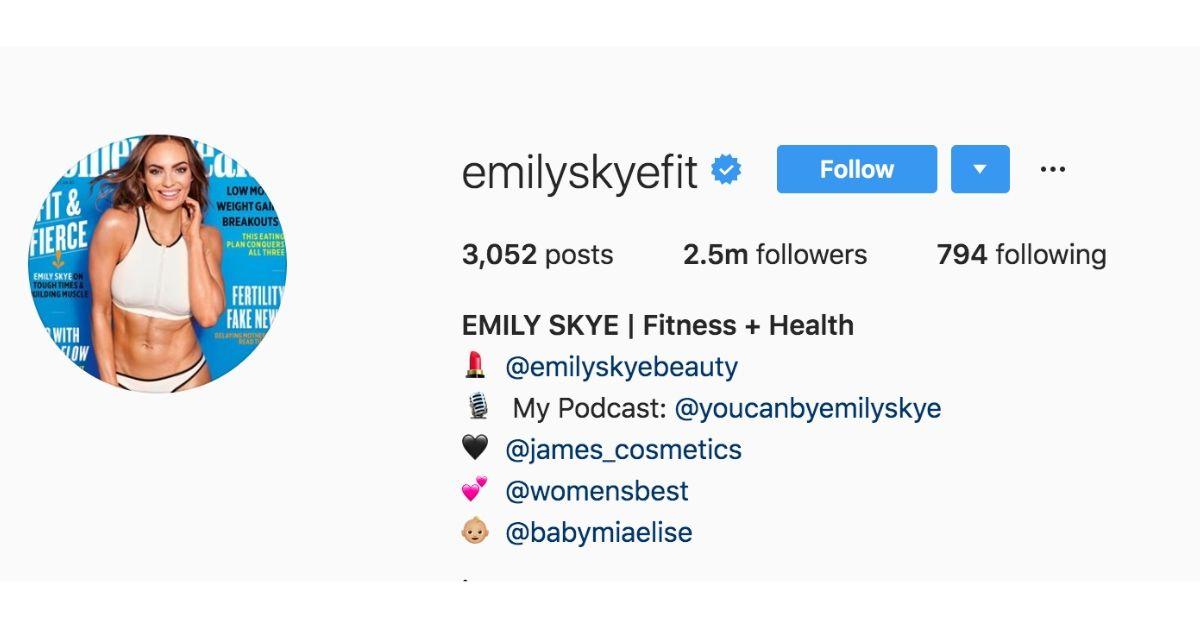 Emily Skye is an Australian fitness model that promotes the use of weight training amongst women, encouraging them to be the best version of themselves. She also writes a blog, offers online coaching services, is a make-up artist, and a global ambassador for Reebok. 
She is recognized for her straightforward approach to nutrition, training, and generally living a healthy lifestyle. Skye suffered from depression and faced numerous difficulties as a teenager. Her incredible transformation story has inspired many people all over the world. She recently became a mother and has been in the news discussing her route to bouncing back from pregnancy and childbirth. 
2. Joe Wicks
@thebodycoach 2.8m followers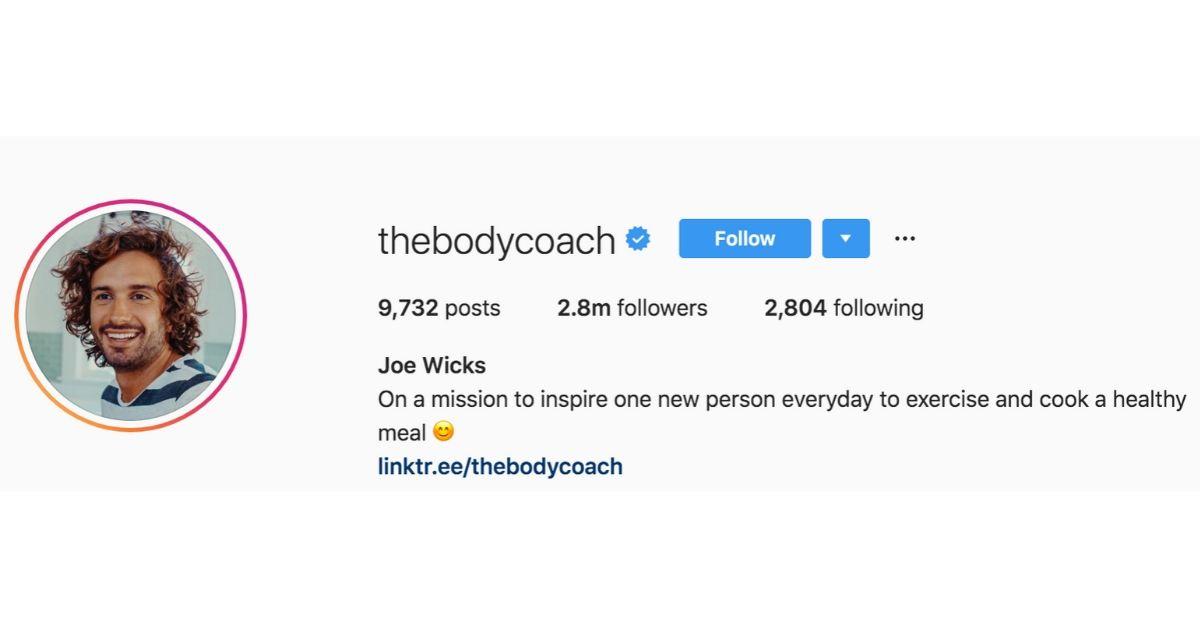 Better known as The Body Coach, Joe Wicks is a British fitness coach. He aims to show his followers how to utilize fitness and nutrition best to lead a healthier lifestyle. Wicks is the author of the best-selling cookbook Lean in 15, and has created a 90-day program that includes meal plans and workouts. His Instagram includes client transformations, workout ideas, and quick, healthy recipes.
3. Lotta Sebzda 
@lottasebzdayoga 155k followers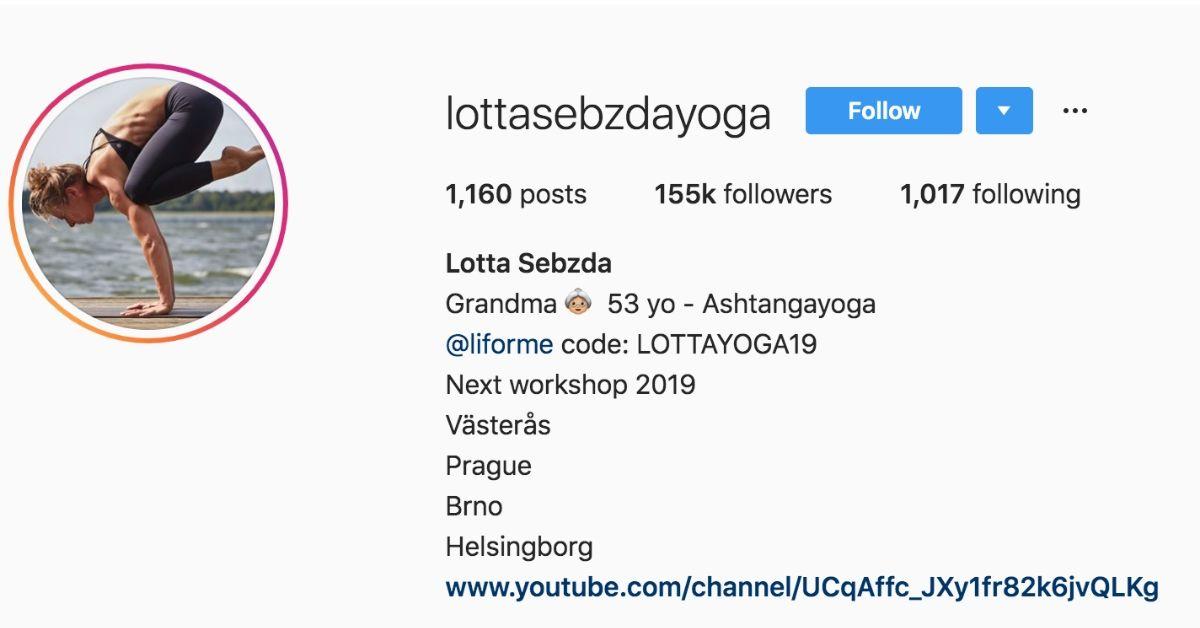 Lotta Sebzda is Instagram's coolest grandma! She is 53 years old and is spreading the message that you can practice (and be very good at) yoga at any age. She has been practicing and teaching yoga for over 19 years. Lotta posts a mixture of instructional videos and beautiful photos. Her husband, cat, and adorable grandson occasionally make guest appearances. She also has a YouTube channel with more detailed videos of her practice. 
4. Chris Ruden 
@chrisruden 62.8k followers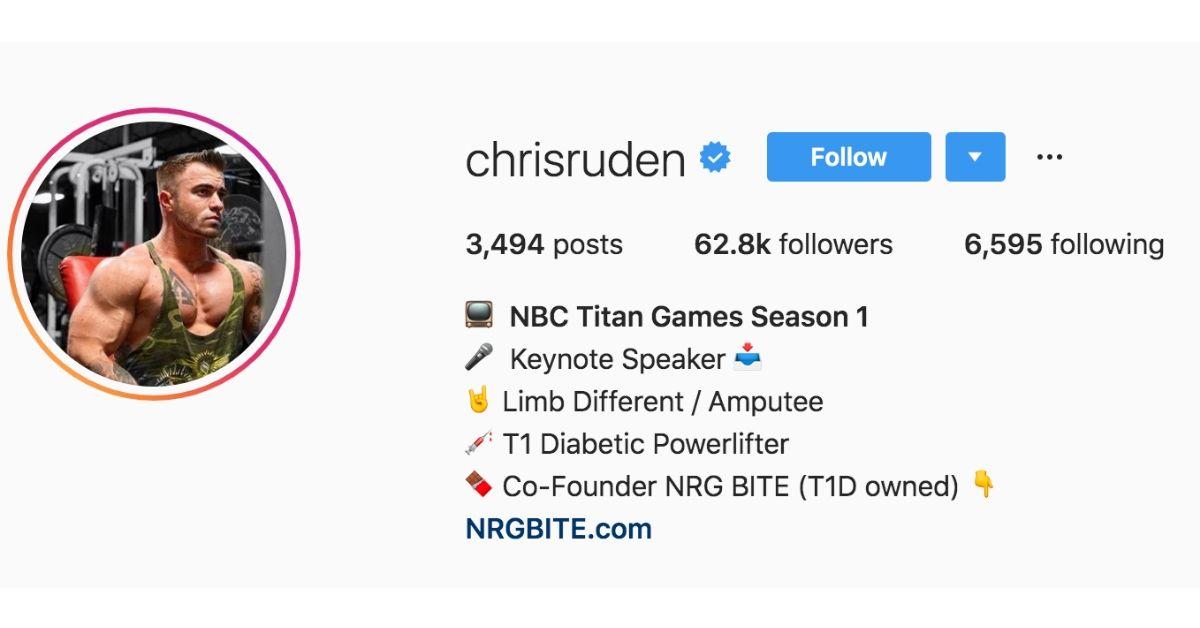 A birth defect left Chris Ruden with two fingers on his left hand, attached to a shortened arm. However, he does not let this stop him. "The only reason my type 1 diabetes or being born without a hand and shorter left arm doesn't stop me is because I CHOOSE to focus on what I can do with what I have instead of what I can't do or what I don't have."
Ruden is a powerlifter, weight loss coach, and motivational speaker. He uses his social media accounts to inspire followers to overcome any perceived limitations and to maintain a positive outlook. He discusses life with diabetes, nutrition, and how to lose body fat. 
5. Kayla Itsines 
@kayla_itsines 11.8m followers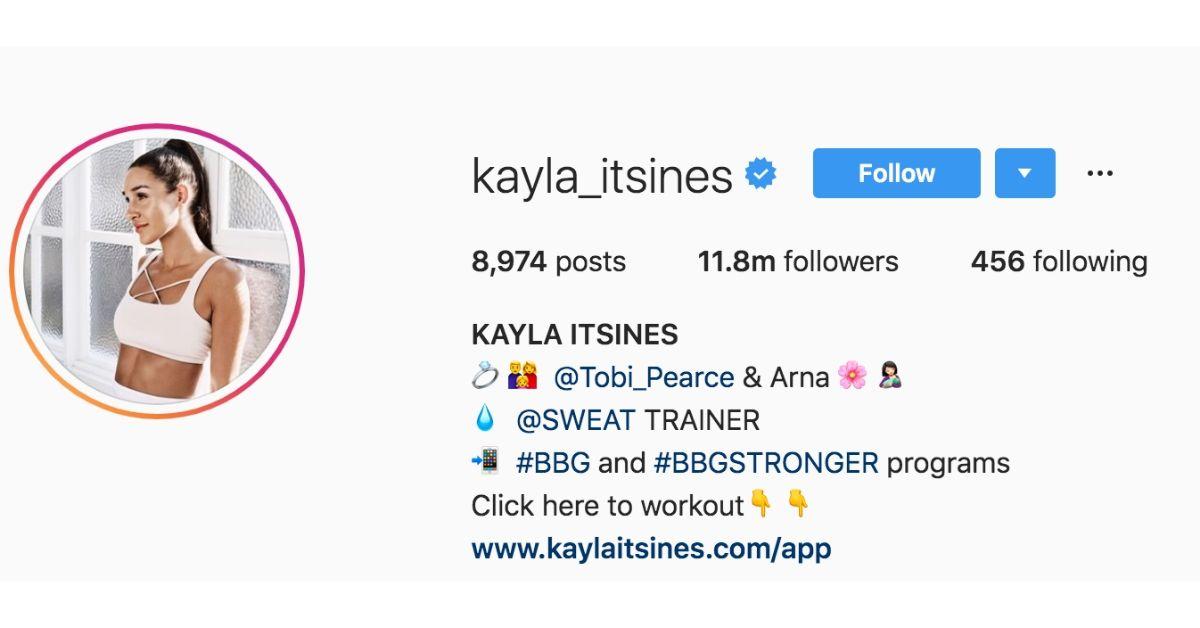 Kayla Istines is an Australian trainer, author, and entrepreneur. Her Instagram account gained momentum when she started posting amazing transformation photos of her clients. Her content shows women that strong is better than skinny and that the numbers on a scale are irrelevant. Kayla has written several fitness e-books, a full program which includes meal plans and training regimens, and branched out into the app world with her hugely successful 'Sweat with Kayla.' 
She recently became a mother for the first time and has shared her journey with her followers, along with some pregnancy-friendly training ideas. Her feed features a wide range of content that includes workouts, nutrition, transformations, and even some glimpses of what goes on behind the scenes. 
6. Rachel Brathen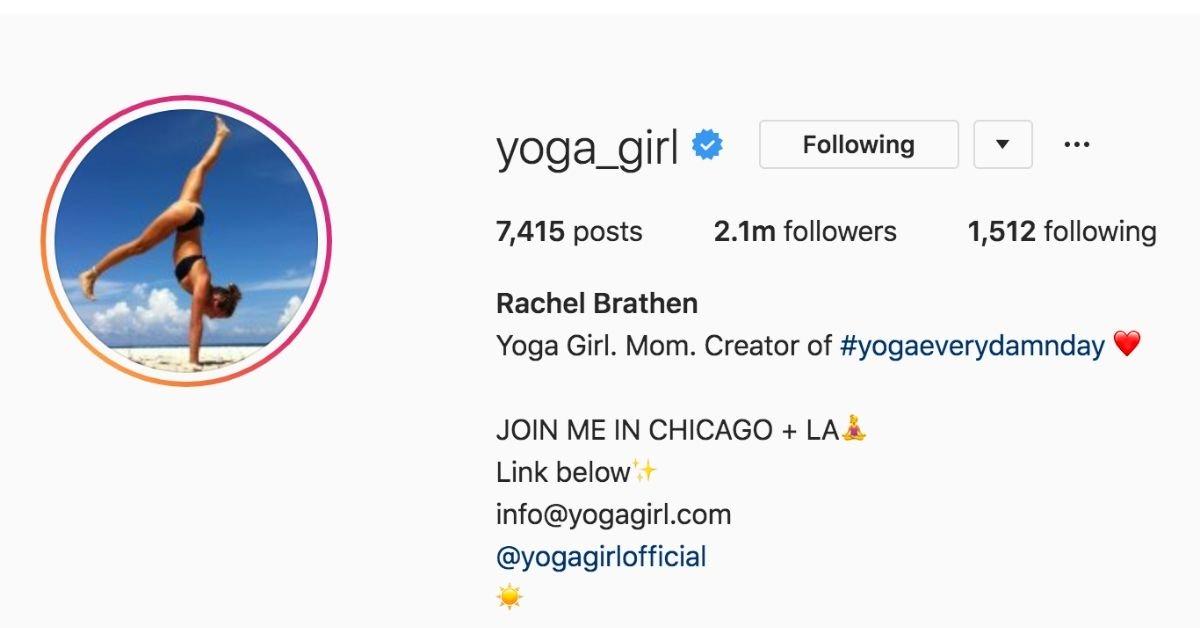 Behind the beautiful, strong Vinyasa flows is a strong mama, budding entrepreneur, non-profit running Swedish yogi. Brathen lives in Aruba, and her feed is full of gorgeous photos, but it is evident that she puts her heart and soul into writing her posts. Regardless of whether she is talking about the challenges of being a young mother, the difficulties of loss, or discussing positive body image, Brathen has a unique and charming outlook on life. 
Brathen also kickstarted the concept of #yogaeverydamnday 
7. DJ Townsel 
@dade2shelby 100k followers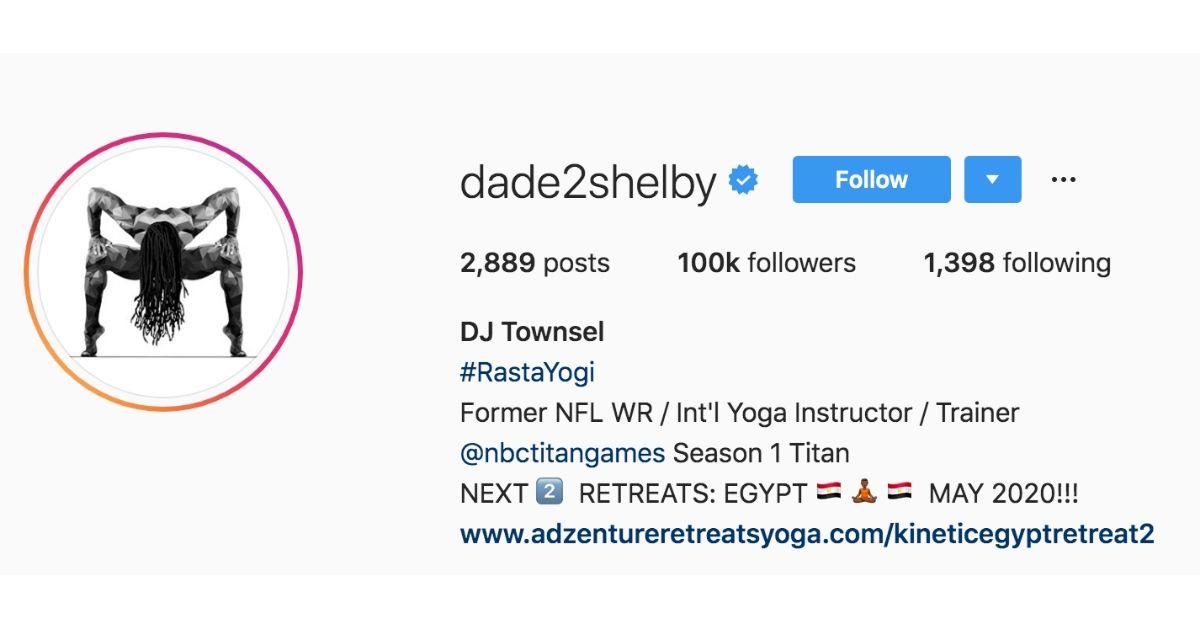 DJ, or the "Rasta Yogi," as he calls himself, is an ex-NFL player who took inspiration from the community of yogis on Instagram to learn yoga and eventually became a teacher himself. His fitness journey has been significantly powerful in influencing men and even people of color who had not yet committed themselves to both fitness and yoga. His Instagram profile is an excellent source of photos, tips, and inspirational posts, and it serves as a voice for the underrepresented voices of yoga. 
The Top 10 Barriers
Slowing Your Fitness
Business Growth
Discover more
Townsel's mission is to be "an inspiration to thousands who didn't think a passion for fitness or yoga could be a possibility for them, mainly men and people of color," according to his blog.
8. Lottie Murphy
@lottiemurphy_ 44.8k followers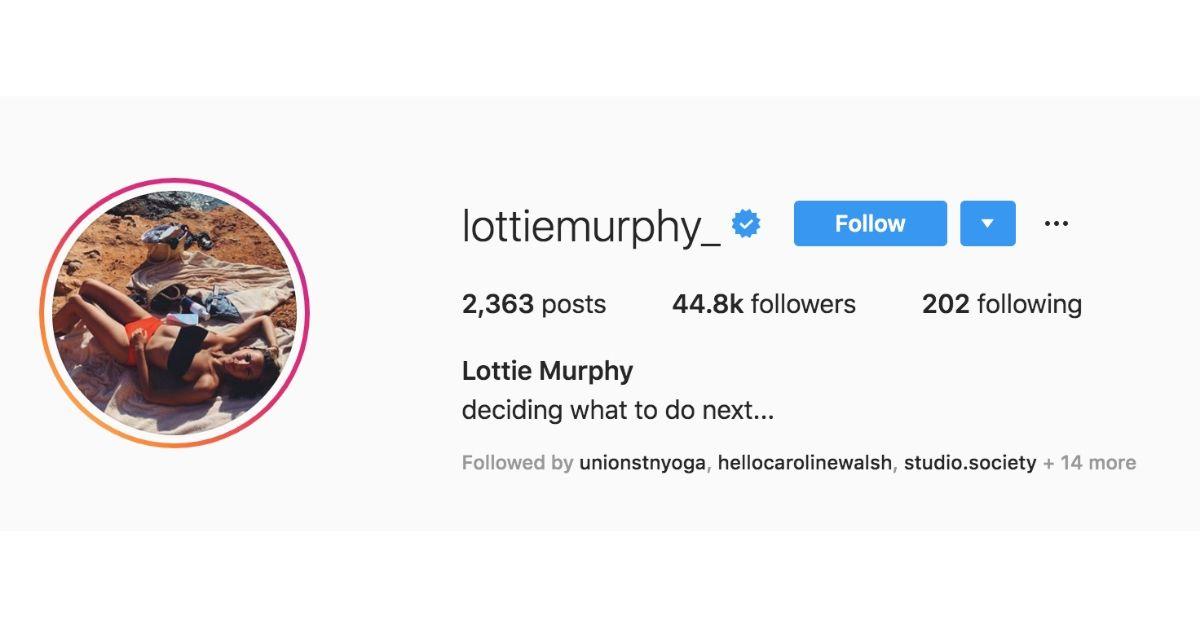 Lottie Murphy is one of Instagram's hottest Pilates It Girls. A young and dynamic Pilates instructor with expertise in both dance and body awareness, she has excellent content. She offers clients unique Pilates routines (both mat and floor) with a significant focus on correct alignment and proper posture. With instructional videos, activewear inspiration, and some fantastic recipes, this account is guaranteed to motivate. She has a blog and a YouTube channel where she expands on her ideas. 
9. Dr. Hazel Wallace 
@thefoodmedic 400k followers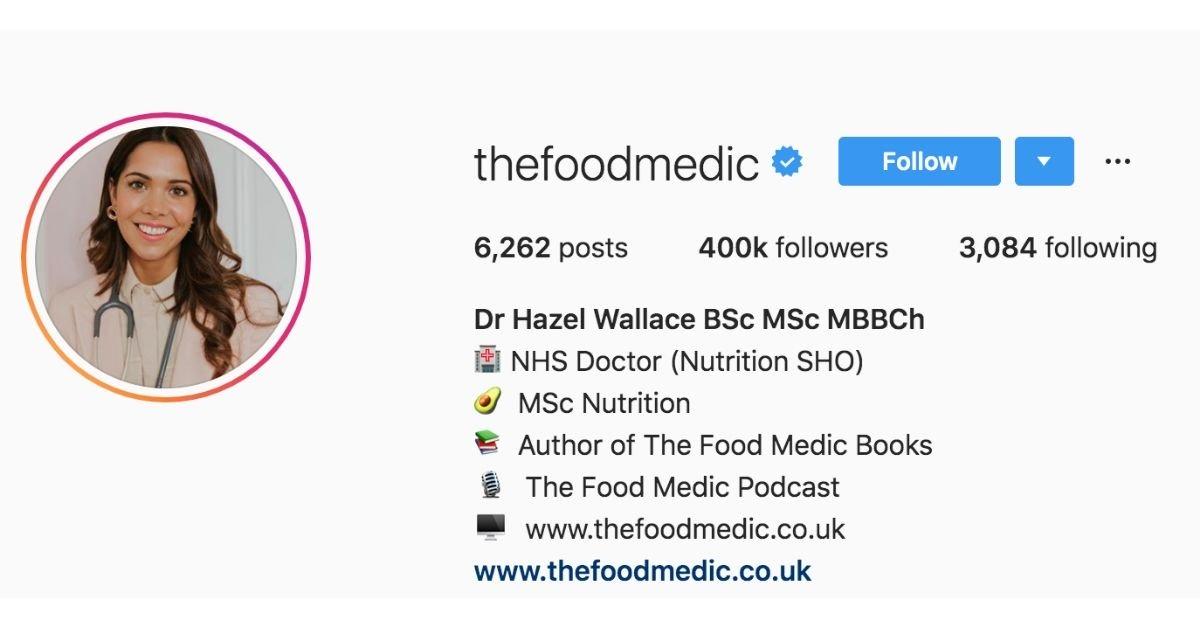 Dr. Wallace, aka the food medic, is a doctor, bestselling author, and health and wellness influencer. She runs The Food Medic – a website that aims to be an educational platform to bridge the gap between the old-school traditional train of thought and the more new school developments. Her account is full of delicious lunch ideas, quick workout plans, alongside more detailed entries about nutrition. Her Instagram account makes for a perfect stepping stone into further reading as she offers followers news on the latest wellness trends. 
10. Achieve Fitness Boston 
@achievefitnessboston 632k followers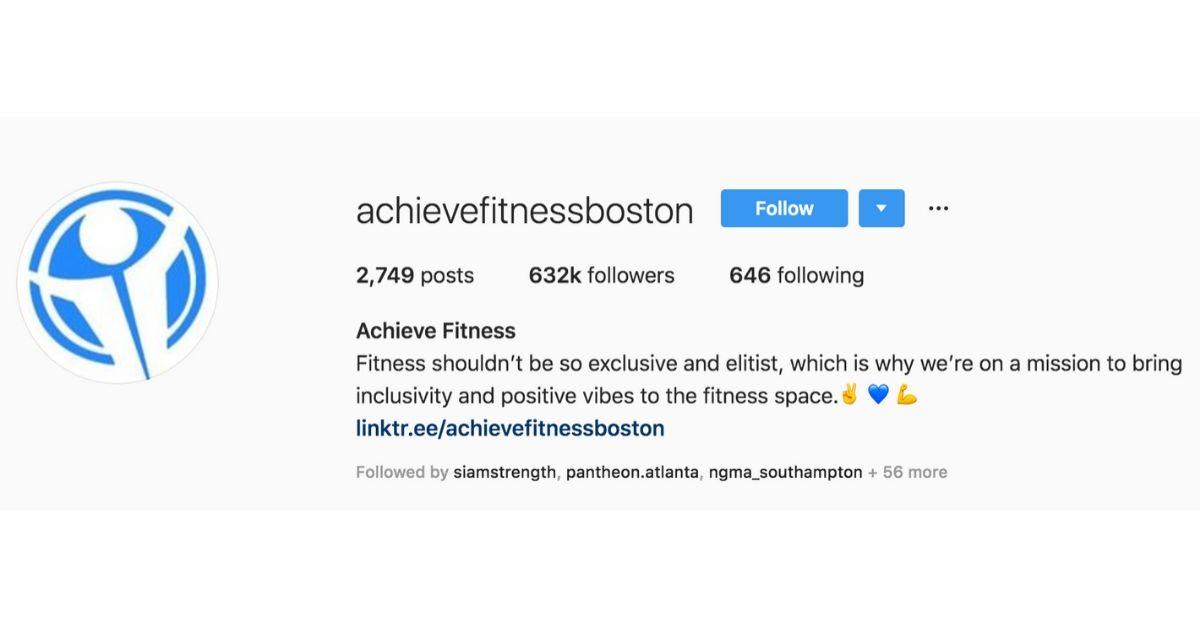 Achieve Fitness is the brainchild of Jason and Lauren Pak. Their goal was to start a company that would bring "inclusivity and positive vibes to the fitness space!" The account is full of fantastic tips and workout ideas; all of which are simple and achievable. They offer different levels for different skill sets, and most importantly, they do it all with a big smile. There is a lot of emphasis on correct form and on keeping joints healthy and happy. Their account truly offers something for everyone, whether you are overcoming injury, looking to gain strength, or trying to come up with some new and fun workout ideas. 
11. The Lean Machines 
@theleanmachinesofficial 109k followers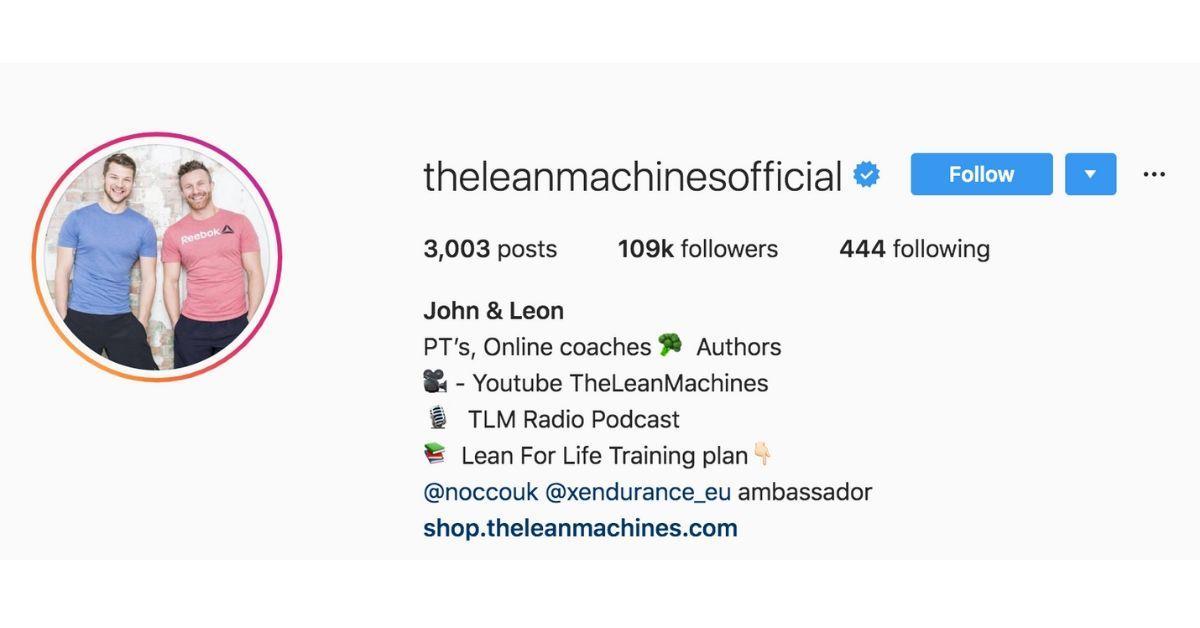 John Chapman and Leon Bustin are personal trainers, nutritionists, and the dynamic duo are also YouTube sensations. Their goal with their social media presence is to encourage as many people as possible to get fit and healthy. They add a touch of humor to everything they do, making their content fun, easy to digest, and certainly very watchable! They offer great workout ideas, partner workouts, challenges, and even nutrition advice. 
"There is so much conflicting advice out there that people are just really confused when often all they need is a bit of encouragement to tell them what they are doing is great. They just need some support, some ideas, and more knowledge that's easy to digest and watchable, which is where our boyish humor comes into play."
12. Phase SiX Fitness 
@phase6fitness 78k followers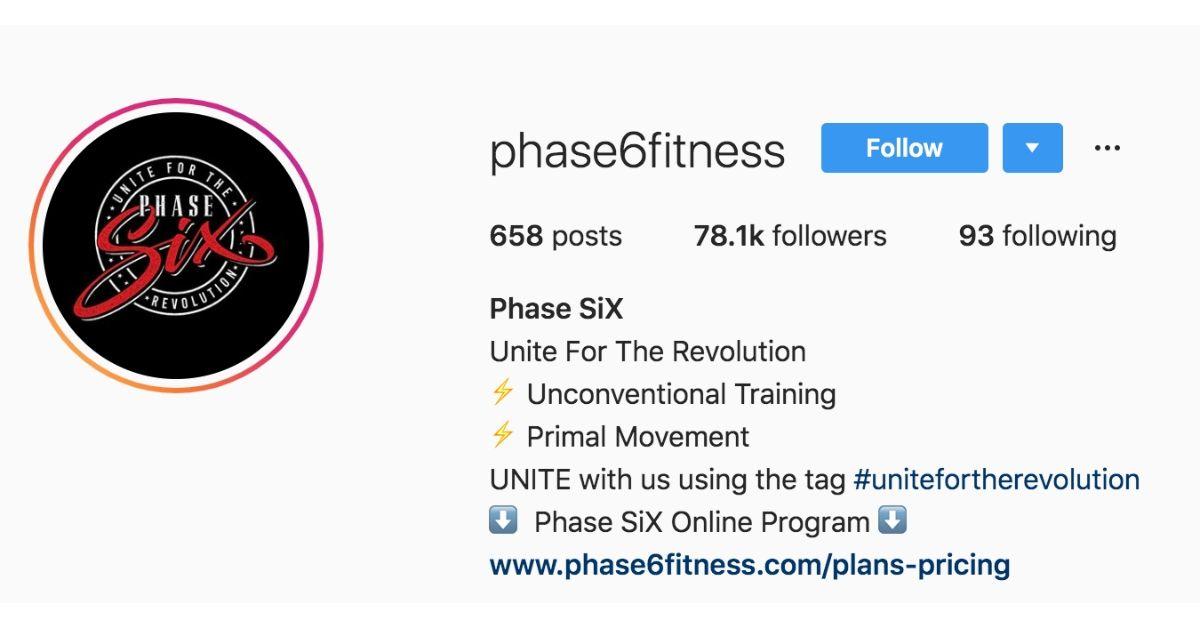 Steph and Jay Rose offer what they refer to as unconventional training. This fantastic couple takes followers through bodyweight flows, kettlebell flows, mobility work, primal movement, and more. They work with an excellent team and have self-explanatory videos, clearly showing their streams. They have fun and creative workout ideas and have a lot to share. Both Steph and Jay bring slightly different things to the table, and we can learn a lot from both of them. 
They promote a lot of functional fitness alongside lesser-known techniques and equipment with the goals of becoming more durable, building strength, training better, and achieving maximum results. 
13. Camille Leblanc-Bazinet 
@camillelabaz 1.3m followers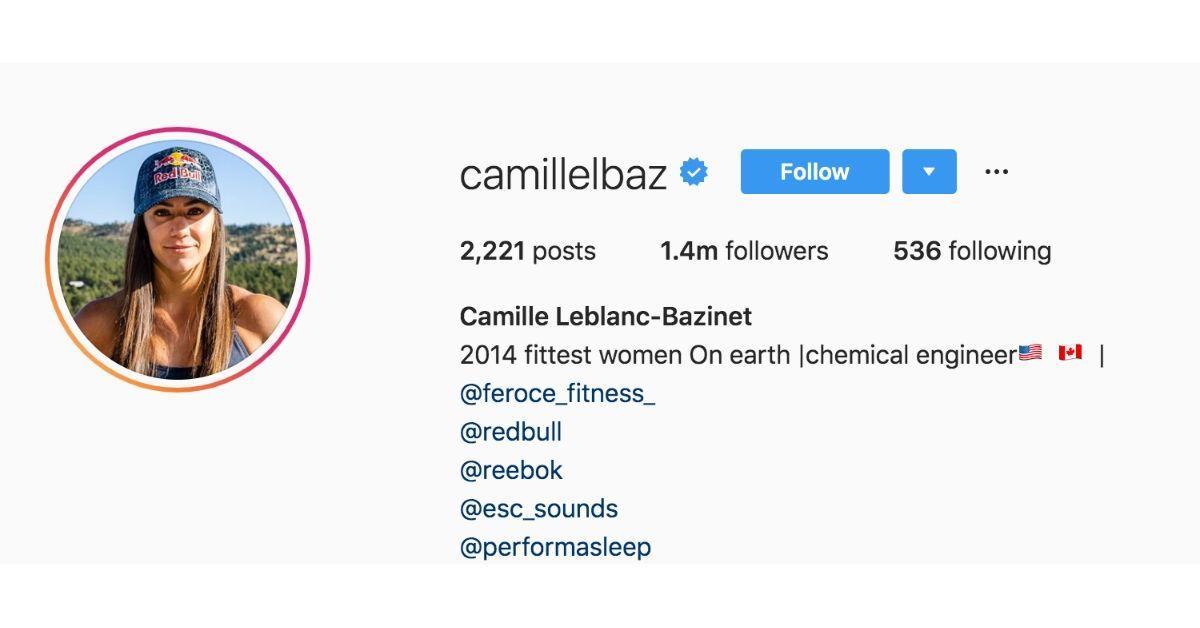 Camille Leblanc-Bazinet was celebrated as the Fittest Woman on Earth in the 2014 CrossFit Games. The Canadian fitness influencer was a former gymnast, a chemical engineer by trade, and one of CrossFit's most enduring athletes. She utilizes social media platforms to share some of her personal stories, training experiences, workout clips, diet, and meal plans, and much more.
14. Simeon Panda
@simeonpanda 5.5m followers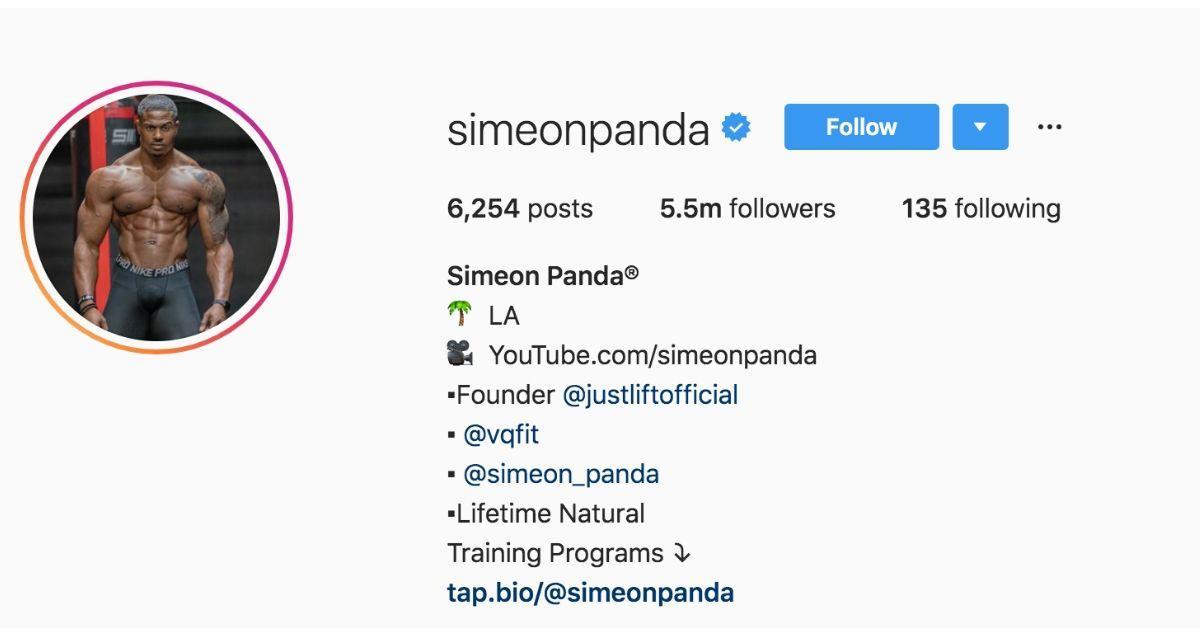 We couldn't create a list of fitness influencers without mentioning Simeon Panda. This British trainer, influencer, and entrepreneur is every aspiring bodybuilder's inspiration. Simeon is renowned for his training regimes, which encourage extreme fat burning and muscle gains. His feed is full of photos and videos of his workout activities and training. Each post offers simple tips on how to improve your gym routine. He also has a successful YouTube channel with more in-depth videos. 
In addition to his successful social media presence, Simeon also owns two sportswear brands: Lift and SP Aesthetics.
15. Daniella Pascente 
@daniellapascente 40.4k followers 
If you are on the hunt for an Instagram page that is relatable and genuine, Danielle is the girl for you. She is a personal trainer and sports model based out of LA. Daniella has no qualms about showing her vulnerability and sharing her journey with her followers. 
She posts fantastic workout ideas and fitness tips. Still, she also delves into nutrition, offering meal planning tips, as well as advice on stress management, digestive issues, and generally how to incorporate a healthier way of living. She is quirky and fun and is open about previous struggles and willing to help those in need! Let her inspire you to start being honest with yourself.
The Top 10 Barriers
Slowing Your Fitness
Business Growth
In this e-book, we will list the most common barriers that
slow fitness business growth and list some of the tips to
help overcome them.
Discover more