Hiring fitness professionals at your studio or gym is an important process. No doubt, you're on the lookout for experience, qualifications, and the right personality traits. But it's essential to check your trainers and fitness instructors have the knowledge and background to suit your business. 
Not all fitness certificates are created equal. There are a ton of different organizations that offer personal training education and certifications. However, some specific accreditations and certificates hold more respect and value in the fitness industry. In this article, we look at the fitness certificates you need to get and how to spot the best fitness professionals for your gym. Skip ahead to:
Choosing the Right Certification Program 
There are a ton of options when it comes to fitness certification programs. One of the most important things when choosing a fitness certificate or hiring a new personal trainer is that a recognized body accredits the certificate. The National Commission for Certifying Agencies (NCCA), the National Board of Fitness Examiners (NBFE), and the Distance Education Accrediting Commission (DEAC) are all considered the gold standard in health and fitness. 
Education for instructors and personal trainers isn't always regulated. There is nothing stopping a company from creating a course to "certify" trainers, which is why it's important to look for certifications from particular organizations accredited by the right fitness bodies like the NCCA or NBFE. There are several respected organizations to train with that provide a range of courses approved by the right body. Some of the top choices for organizations include:
The American Council of Exercise (ACE)
The National Academy of Sports Medicine (NASM)
The American College of Sports Medicine (ACSM)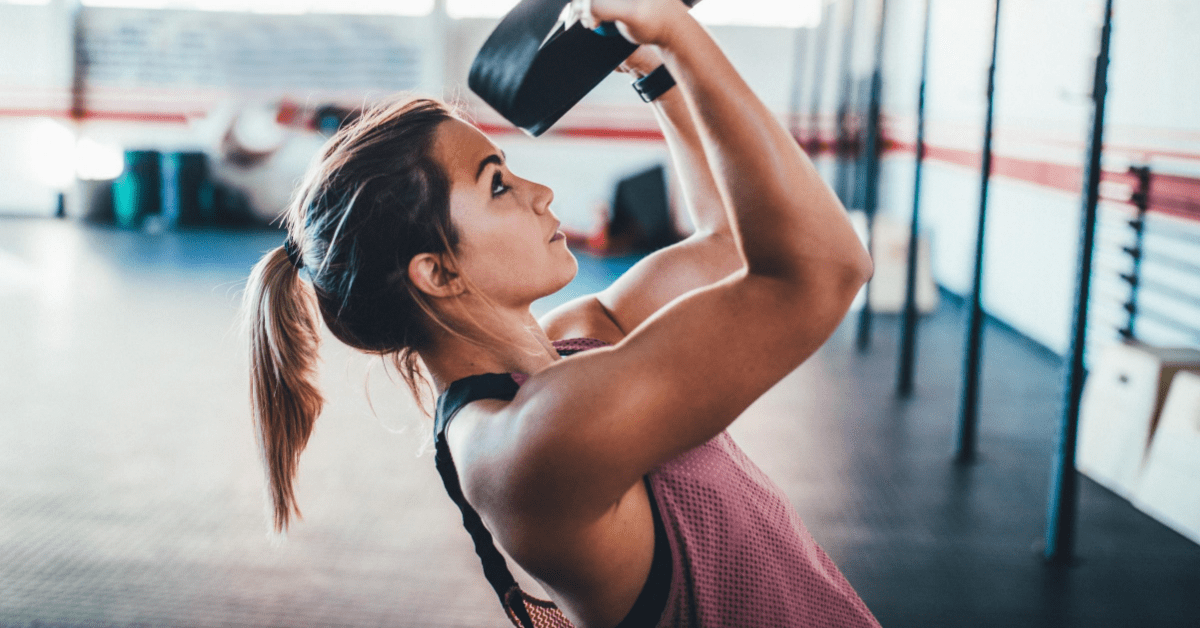 Every year, ACE certifies over 90,000 fitness and wellness professionals, all accredited by the NCCA. On top of personal training courses, you can also achieve specialized certificates such as group training or a senior fitness specialist. Depending on your niche, you may require a more specialized program like yoga teacher training or sports therapy. Certificates such as yoga take as long as two years to complete as you learn different methods, anatomy, and philosophy.  
When looking for the right fitness program, you need to look at the time required to pass. Many courses don't last long and throw you out into the real world before you're ready. A proper fitness certificate should include plenty of study hours and training as well as appropriate certification exams. This ensures that individuals have the knowledge they need to perform at your gym and really help others improve their health and fitness. 
With the move to do digital personal training, it's a good idea to keep in mind online personal training certificates. Being able to deliver fitness coaching effectively is valuable, especially when gyms and studios need to maintain social distancing and reduced capacity in-person. The Certified Personal Trainer Podcast has a great episode on the best online personal trainer certifications. The episode talks about the top five course options and the qualities that make them stand out from other training programs. 
8 Top Fitness Certificates You Need to Get for Your Business 
With so many options and thousands of courses to choose from, it's essential to get fitness certificates that are legitimate and will give your members the best results. Typically, gyms tend to hire professionals with certificates that represent proven and documented experience. 
1. The American College of Sports Medicine (ACSM)
When it comes to science-related certifications, they are not all the same. For example, if you want to be a personal trainer at a gym to help members transform their health and fitness, you would look for a certified personal trainer (CPT). Whereas, if you were looking to work with athletes to improve performance or in a more clinical setting, there are specific credentials for clinical exercise and athletic performance. 
The ACSM has a strong membership of fitness professionals, scientists, trainers, and health and wellness experts. The personal trainer certificate takes a deep dive into exercise science, covering anatomy and physiology. ACSM's program teaches you how to create an effective exercise program based on members' medical history, injuries, and health and fitness goals. They offer the following fitness certificates: 
Certified Personal Trainer 
Certified Group Exercise Instructor
Certified Exercise Physiologist
2. The National Strength and Conditioning Association (NSCA)
As the name suggests, the NSCA focuses on strength and conditioning. They are most known for their certified strength and conditioning specialist (CSCS) credential. However, they do offer a fully NCCA-certified personal trainer certificate, NSCA-CPT. Again, depending on what sort of business you run and what fitness you focus on, you may benefit from a fitness professional with a certificate from the NSCA. 
With such an emphasis on performance-based training, the NSCA personal training certificate is great for people working with athletes or performance-focused individuals. For example, if one of your members loves to run a marathon recreationally and wants to improve their personal best, this type of certificate would be ideal. Like many other fitness certificates, training from the NSCA covers legal responsibilities, and essential anatomy and physiology knowledge needed to train clients. 
3. The National Academy of Sports Medicine (NASM) 
The NASM is recognized by almost every gym in the US. It's a very highly regarded organization in the fitness industry. If you're looking for someone to train the general population rather than have a specialism such as athletic performance, then the NASM is an excellent option. It's broader than other programs and focuses on corrective exercise, injury prevention, and training methods for clients that are new to exercise and physical fitness. 
It's ideal for personal fitness trainers just starting their careers. The personal training certificate covers several areas, such as strength endurance, hypertrophy, and power. The learning material is all evidence-based and backed by science. The NASM is accredited by the NCCA and offers a few different types of learning, such as self-study, guided study, premium self-study, and all-inclusive. A lot of people tend to go for the guided study option as you gain access to a mentor and extra support throughout your learning. 
The Top 10 Barriers
Slowing Your Fitness
Business Growth
Discover more
4. The American Council on Exercise Certification (ACE)
The American Council of Exercise is one of the most recognized and respected organizations in the US for fitness professionals. It's excellent for studying additional specializations. Every year, ACE certifies thousands of fitness and wellness professionals. All certificates are accredited by the NCCA. On top of ACE's personal training certificate, you can then branch out into specific areas. For example, you can get your personal training certification and then specialize as a group fitness instructor. 
Each additional specification adds another notch to your belt as a personal trainer. Other training programs include senior fitness, behavior change specialists, and more. Whether you're a group instructor or a wellness coach, a fitness certificate from the American Council of Exercise will put you on solid grounding. It's a good idea to get the personal training certificate before you embark on additional specialisms. That way, you already have the understanding and knowledge to expand your learning and refine your expertise. Although you don't need to be ACE-certified to study additional specialisms, it's definitely helpful. ACE programs are based on scientific research and functional movement. 
5. Yoga Alliance Teacher Training 
If you're looking for a yoga teacher and want to expand your studio, yoga teacher training is a very specific qualification. You need to be fully trained and qualified to be a yoga teacher. Often this is through hundreds of hours in a teacher training course. There are countless yoga teacher training courses; however, they don't all result in an accredited certification. It's a good idea to check whether your yoga teacher training certifies you as a Registered Yoga Teacher (RYT) or an Experienced Registered Yoga Teacher (ERYT). Choose a teacher training program that is registered with a yoga association such as Yoga Alliance.  
Training courses tend to be grouped into 200 or 500 hours. The program should include a required number of class teaching hours needed on top of your teacher training to become fully qualified. You can also obtain certificates in specif types of yoga such as Hatha, Ashtanga, or Vinyasa. If you choose a yoga teacher training program in one of the most common types of yoga, you would be able to teach at a wide range of studios, gyms, and wellness settings.  
As the world comes out of lockdown, it pulls into question how fitness professionals will continue to train and learn. The Talking Yoga Podcast has a recent episode exploring the topic further. Paula Ahlberg from the Yoga Alliance discusses whether yoga teacher training should be held online and offers an in-depth discussion on the shift to online yoga. 
6. The International Sports Sciences Association (ISSA)
The International Sports Sciences Association is an excellent option for distance learning and moving at your own pace. One thing to note is that the NCCA does not accredit it, but it is accredited by the Distance Education Accrediting Commission (DEAC). It's also affiliated with several recognized organizations, including the International Health, Racquet, and Sportsclub Association (IHRSA). 
As a distance-learning option, the training program includes study materials, textbooks, practice final exams, online exercise lab, and an online student forum. The main benefit of the ISSA personal trainer certification is the ongoing support and option to continue learning. The course covers the latest science and research in exercise, health, and fitness. 
7. The American Professionals Fitness and Associates (AFPA).
You have the option to obtain both a personal trainer and an advanced personal trainer course with AFPA. It's important to note that certificates from AFPA are not as widely accepted as say ACM or NASM. However, the AFPA is still a recognized organization both nationally and internationally.  
The majority of AFPA courses are offered through distance learning. You also have the option to train for the Master Personal Trainer Certification. Depending on where you are in your personal training career, you have a few different options to choose from. The AFPA offer over 30 certifications in health, fitness, and nutrition such as a health coach or group fitness instructor. 
8. The National Federation of Professional Trainers (NFPT)
All personal trainers need to get a certain amount of continuing education credits (CECs). This is to maintain their certification and keep up-to-date with industry knowledge and training. Depending on where you received your accreditation from, your CEC requirements will be different. In general, personal trainers need roughly 20 to 45 hours of continuing education credits every two years. Recertification is essential for personal trainers. 
The NFPT is accredited by the NCCA and is a good option for continuing education. It can often be pricey to obtain continuing education credits; however, the NFPT has some free options for NFPT-certified trainers. So, this is something to keep in mind when you're choosing your fitness certificate. You can get about 10 hours of free CECs if the NFPT certifies you. If you want to continue adding to your skillset and staying on top of industry knowledge, NFPT is a good choice.  
In Summary 
The health and fitness industry is competitive. The demand for certified and qualified fitness professionals is on the rise. If you want to stay ahead of the competition, you need to hire certified professionals with fitness certificates from recognized and respected organizations. Fitness instructors and experts are an integral part of your business. The right instructor will keep members coming back again and again. 
Although there's an overwhelming choice of fitness certificates to choose from, always check for the accrediting body. You want to hire fitness professionals with a solid understanding so that they can really make a difference to your members' lives. 
The Top 10 Barriers
Slowing Your Fitness
Business Growth
In this e-book, we will list the most common barriers that
slow fitness business growth and list some of the tips to
help overcome them.
Discover more