Glofox empowers fitness entrepreneurs to build successful, growing businesses. From yoga and pilates to boxing and HIIT, and everything in between, our customers provide people with an exceptional service to help with their health, fitness, and wellness and improve overall well-being. 
This week marks Mental Health Awareness Week – the UK's national week to raise awareness of mental health and mental health problems and inspire action to promote the message of good mental health for all. This year's theme is kindness, and while mental health is essential to well-being all year round, it's all the more important right now as we navigate the uncertain terrain of COVID-19. 
In light of Mental Health Awareness Week, we wanted to share some of the things we've been practicing to help us stay connected, healthy, and happy in these challenging times. 
We function best when we function together, and this extends beyond the work we do at Glofox alone. We've been taking time to get involved in activities that bring us together, get us moving, and help us feel good. It's a reminder to be kind to ourselves and look after our well-being, something that forms an essential part of life at Glofox. So, here's what we've been up to.
Team Workouts
When you're at home all day, it's easy to spend a lot of your time sitting. It's your desk when you're working, the table when you're eating, and the sofa when you're Netflixing. But we all know that staying active is important for our health, and the more you move, the better you feel for it!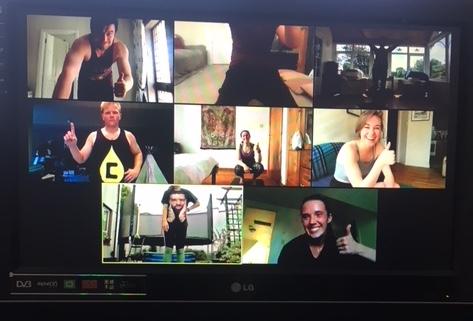 This week, our own Stuart Wilson has been running group workouts to get the team moving. We've had Fully Body HIIT at lunch on Wednesday, and we'll be punching it out with Boxing on Thursday. Since we've become a fully remote team, Stuart's also been encouraging everyone to get some movement into their day with fitness challenges – and he's pushed us hard! So far, we've had a 500 squat, and a 5-minute burpee challenge.
Staying Active
When it comes to mental health, sometimes it's the little things that make a world of difference. Team workouts aside, we've been keeping active in a few different ways in our spare time. Whether it's daily dog walks, a lunchtime run, a post-work bike ride when the sun is shining, or practicing yoga in the morning to get ready for the day.

Virtual Catch-Ups
It's not possible to see each other in person at the moment, so face-to-face video calls are essential for building and maintaining relationships. We have daily stand-ups, one-to-ones, and weekly company all-hands meetings. These meetings are generally for sharing company and team updates, shoutouts, celebrating work anniversaries, giving everyone a chance to see each other, and sometimes for performances. Last week's Friday all-hands featured a serenade from our SMB Customer Success Manager Marko…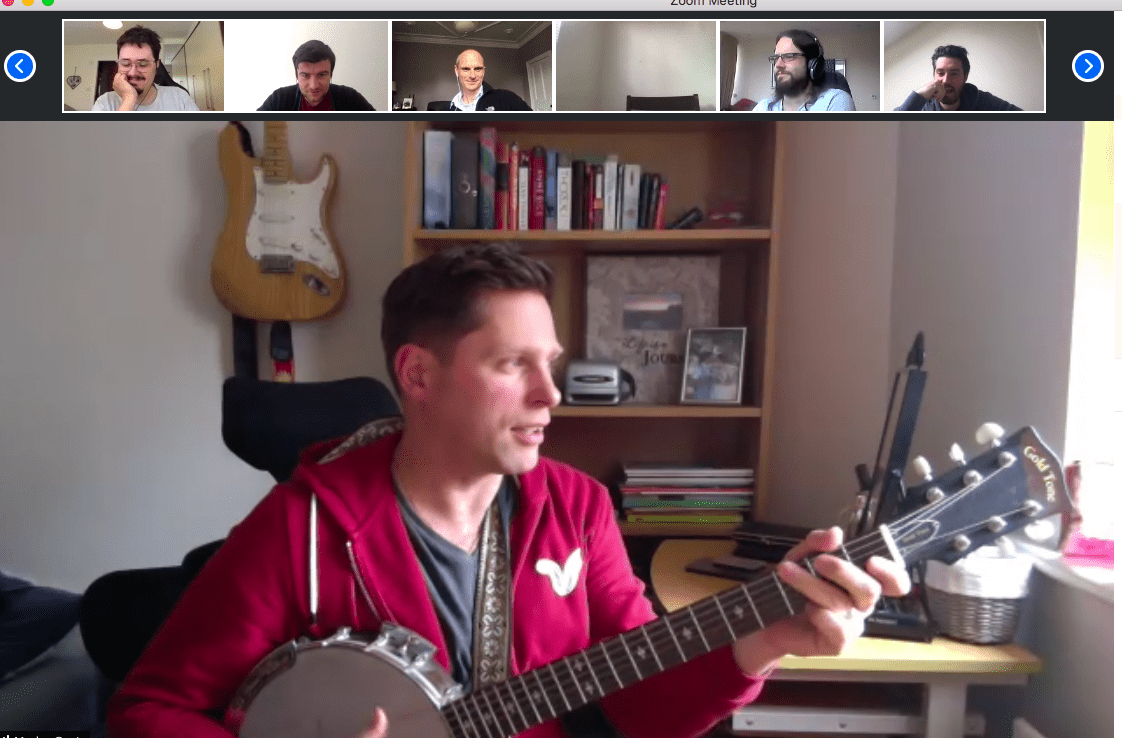 On top of our regular team meetings, we also use an app called Donut, which integrates with our office IM, Slack. Every Monday, the app pairs people up randomly with each other and prompts the group to arrange a Zoom catch-up later in the week. It's a nice way to break up the day and see some friendly faces.
Getting Some Headspace
Everyone in the team has free access to the Headspace app. We all try and take some time out to join in for the 'Everybody Headspace' meditation at 5 pm. Everybody Headspace is a feature on the app that streams real-time meditations. Running every half an hour, users from all over the world can join in and meditate together at the same time, bringing a sense of calm and community to the end of the day.
We cleared our heads at the beginning of this week with a 45-minute Yoga and Mindfulness class over Zoom led by David Mooney. Voluntary proceeds from the sessions were donated to Pieta House. This charity supports people and communities in crisis by providing free therapy to those engaging in self-harm, with suicidal ideation, or bereaved by suicide. It's a fantastic cause that relies heavily on public donations, so we were happy to show our support. David's session was a great way to bring the team together and get centered for the week.