Hello again!
We are back for another edition of our monthly Life at Glofox, and we can't wait to show you what we have been doing. March has been a busy and fast-moving month in the world of Glofox, and we are going to share with you some great stories and exciting updates from each department.
From talking about the future of boutique fitness in Singapore to our team showing off their talent inside and outside the office its been another interesting month!
And if you fancy joining in on the action, we are hiring right now for loads of positions in Ireland, Australia, the US and remotely as we continue on our mission to serve a more global market and bring our vision for boutique fitness to the world.
Talking the Business of Fitness at the Fit Summit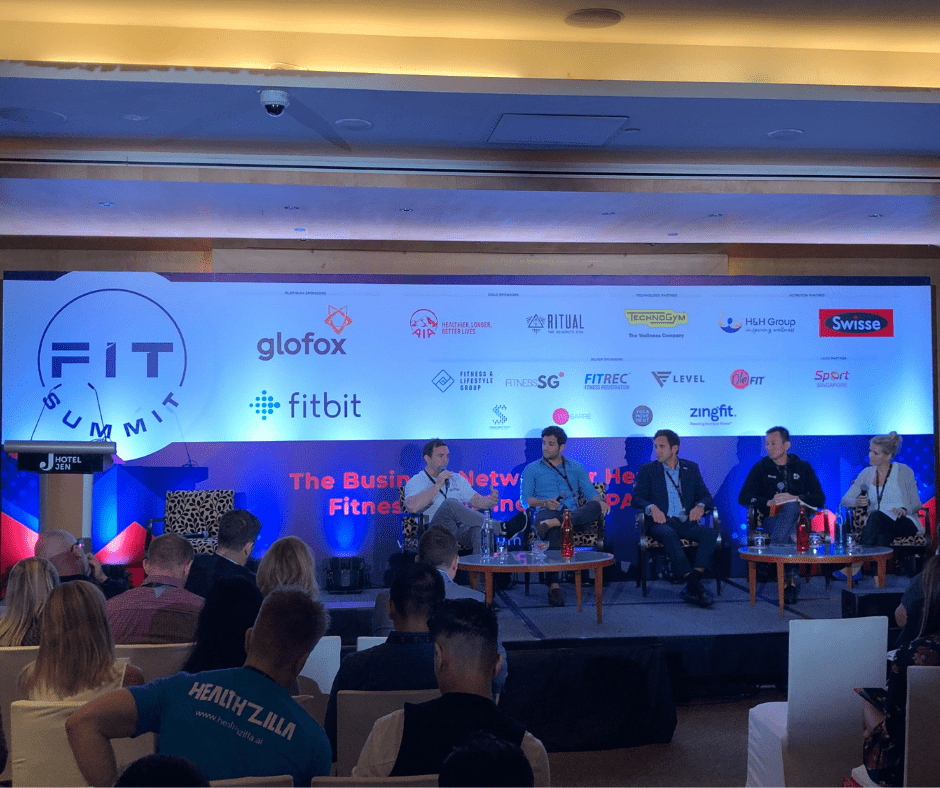 Before we get into the updates from each department, we want to talk briefly about the taking part in Fit Summit 2019 which took place from Wednesday 21st to Thursday 22nd of March in Singapore. We were proud to be a platinum sponsor of the event which brought together so many interesting people and innovative ideas in the health and fitness space.
Both Conor and Anthony took part in talks on topics around what is going on right now in the industry and where things are going in the future. The key takeaway from the event was that experience is everything when it comes to fitness, and that boutique is a change in the industry, not a trend. A huge thanks to Ross Campbell and the team at Fit Summit for a fantastic event. We can't wait until next year!
A blog on our Fit Summit experience is on its way next week! 
Engineering Profile: From Madrid to Galway to Hitting Headlines Worldwide
By Fernando Lafuente Saiz, Lead Mobile Engineer
Hello all,
So I was living peacefully in Madrid not long ago…
My wife woke up one morning and asked me: "How is it possible I feel we completed this game already? We have a fancy car, the brand new motorbike, a boring daily work routine and have just bought a lovely house."
"Is that all there is for us? Don't you miss a bit of adventure?"
Those words made me seek an adventure, one that not a single person would have believed back then. My interview at Glofox was more than a technical assessment; more importantly, they needed a culture fit. That was something I loved because at the end of the day you are interviewing someone with whom you'll share a desk with for the next few years!
I started working in the Dublin office as a Lead Mobile Engineer, but soon was offered the chance to move to the Galway office, seeking a better quality of life. Here I found in a lovely countryside house for my family and dogs withgreat  high-speed fibre broadband!!
After one year here I have been able to write the most frenetic chapter to the story of my life. Google me, and you'll find out how I made headlines all over the world!
Anyway working in the mobile team has been fantastic as we have multiple projects to work on and we keep iterating between them all. Some things we are working on right now are:
App building automation using Nodejs and chatbots.

Tooling to ease the developers work such as adding Automated testing.

Apps like the Member app or Admin app using React Native. 
I'd say the most fulfilling part of working at Glofox is that I am surrounded with people that love their work. As well as that there is the satisfaction of knowing the features I build help thousands of people each day. Recently the new apps have broken the million bookings mark with 1,017,674 successful bookings!
Sales Profile: A Great Team Striving for Success
By Ronan Cleary, Sales Development Representative
Hey guys,
Two and a half months ago I was invited to join Glofox. This was the start of fulfilling my ambition to work in software sales in a technology company. What impressed me about joining Glofox was the fact that it was an emerging company with a dynamic team, motivated to succeed and become the leading player in the fitness boutique industry.
This aligned with my ambitions as I believe success is built on three things,
Gain knowledge

Maintain energy

Maintain focus.
I believed I was bringing these attributes and that became very evident after a short time as I felt right at home with the team, and since then I feel I have grown into the company culture and ethics. It's a very open culture and a very fast paced environment.
My role here in Glofox is the first point of contact for the sales team. My job is to do the initial assessment of a prospective client, to discover their business model, their needs and if we can help. Naturally, I have always enjoyed dealing with people, so I find it easy to build a rapport with them. When I am satisfied, we have a good fit for our software solution, I set up a meeting with one of our Product Specialists. While the role is demanding with constant communication, updating and follow-ups, it is hugely satisfying and its a position I am enjoying.
In other news, we've had some changes in the team temporarily with Ed heading out to out to Los Angeles to start ramping things up there. Also a big shout to our Australian sales shark Tim Skarratt who visited our Dublin office for two weeks to do some fantastic sales training (and sample the local Guinness!). We learned lots from Tims years of sales experience, and it was a pleasure to have him over!
Finally, we have a new hire joining the team this month. Harry Uddoh has joined the sales team as a fellow Sale Development Representative and I confident he will be a fantastic addition to our team!
Australia Profile: Saying Goodbye to the Irish Glofox Family 🙁
By Joanna Zhu, Support Specialists
Hello from the amazing Sydney office!
So a bit about me. I joined Glofox in February. As a full-time student, I'm only at the office two days a week, but in a short period, I've already gotten a good feel for what the culture is like at Glofox: positive, dynamic and welcoming. I love the atmosphere here in the Sydney office – we work hard but also have a great time doing it together as a team!  
Glofox is such an integral part of the day to day running of many businesses. My job is to help make our customers' lives easier and equip them with all the information and support they need to ensure everything is operating smoothly. One of the best things about working at a start-up is being amid all the excitement and knowing that you are contributing towards a great period of growth for the company as they continue to improve their product and services to help small businesses thrive.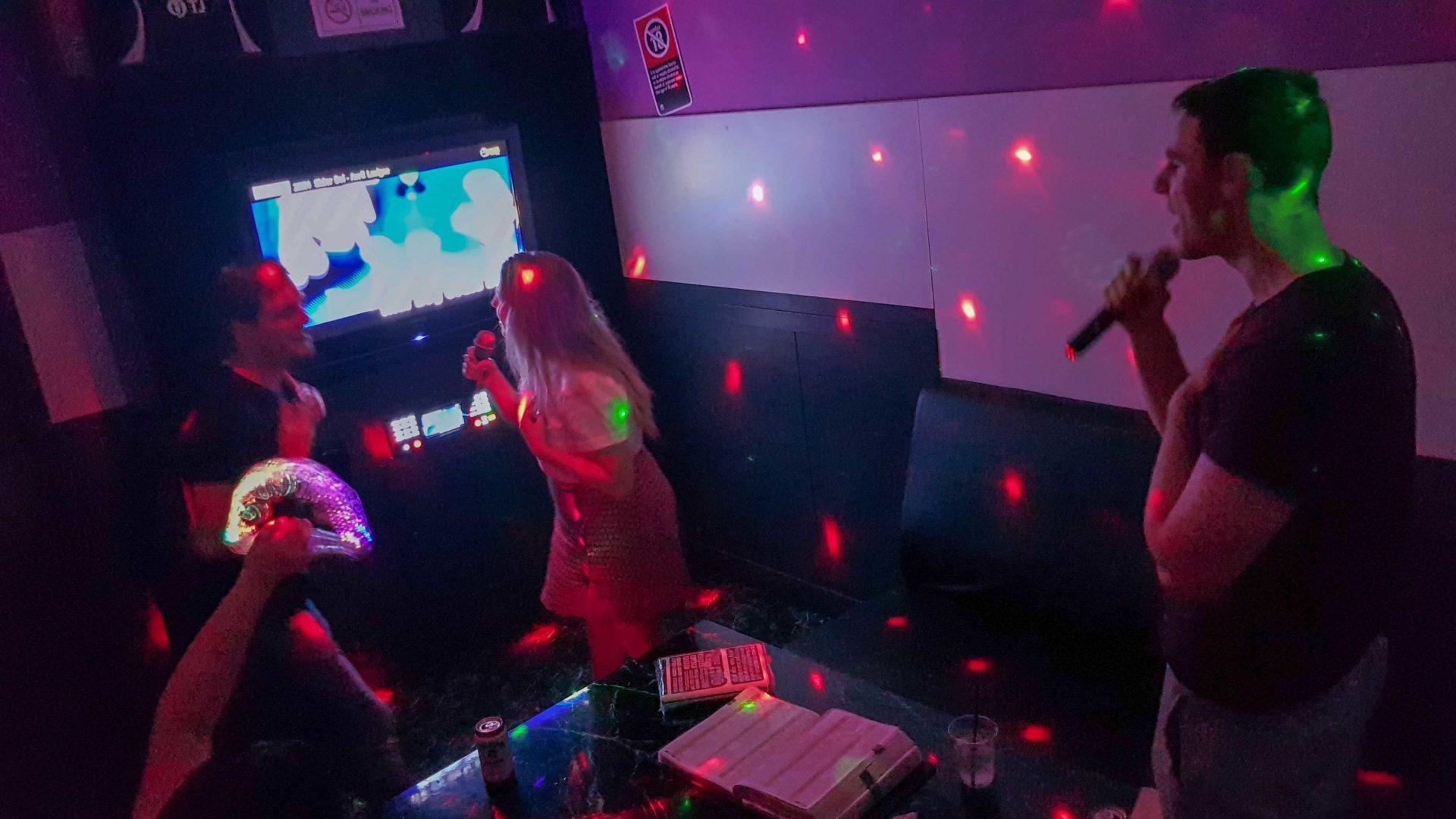 As the week comes to an end, we also bid farewell to some of our Irish Glofox family after a night of belting out tunes at karaoke. Adam and Roisin, two of our Customer Success Managers, and Anthony, our Chief Customer Officer, are hopping on a plane back to the Dublin office after two months in Sydney. We thank them for all the support and fun times – they really showed all the new hires at the Sydney office what working at Glofox is all about and will be missed!
Customer Success and Support Profile: Talent Inside and Outside the Office
By Adam McHugh, Senior Customer Success Manager
I've been working with Glofox since November 2016 – for the majority of companies, that's probably not a very long tenure. In a bustling start-up, however, the growth I've witnessed in this period even surprises me at times.
When I first joined, we were a team of around ten in a tiny basement office in Dublin. To see this grow to 50+ staff members with offices in Dublin (not a basement anymore!), Galway, Sydney, and LA is pretty insane, and a testament to the work put in by everyone right across the business.
Naturally, with this growth, comes big opportunities and a chance to work with some of the biggest fitness studios around the world. I've been working from our offices in Sydney for the last two months now, on a big project here in Australia.
Back in Dublin however one member of our team who has really made a name for himself is Jon Frawley. The office was amazed to find out a couple of weeks ago when he revealed he would be on an upcoming episode of Irelands Got Talent! Jon and his brother Dan impressed the judges with an excellent feel-good performance of Take On Me by A-ha. You can give it a watch here.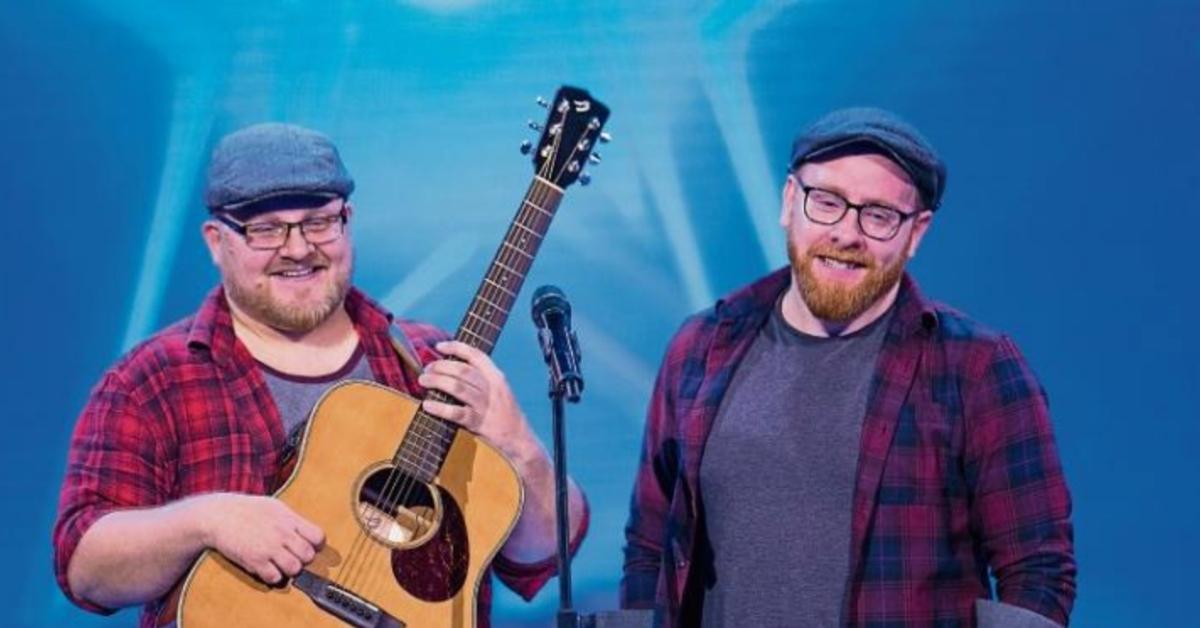 As well as that Jon welcomed a new addition to his family so we wish him the best of luck!
Marketing Profile: Sharing Best Practices with the Best in the Business
By Tara Ogawa, Senior Manager of Marketing Programs
Hey guys!
I joined the team here about a year ago now (time really flies!), leaving the world of big tech to try my hand at the startup life. It's been a crazy year of learning and growing, and a great decision to join such an innovative team here in our Dublin office. I'm originally from California and have been living in Ireland for the last four years – it's been a really cool experience to work for a company founded in Ireland that's making a name for itself in the US with my background in both countries.
We're working on some really exciting stuff in Marketing, and in true startup fashion – no two days are the same. We just relaunched our blog with new infrastructure and design which was a massive team effort and we hope you like it, and we've got the launch of a few exciting projects in the works (did someone say podcast?).
Earlier this month I was in London with Kevin Mannion, our VP of Marketing, for a jam-packed day of learning and planning. We stopped by to visit our friends at GoCardless, to talk through some of the cool projects we're working on to celebrate our newly launched integration – so keep an eye out!
Then we headed down to a meeting of the marketing minds hosted by Idio, one of our Notion Capital backed sister companies, to share some best practices with the best in the business and we came back to Dublin feeling inspired and motivated!
Product Profile: Meeting People from Around the Globe
By Timmy Fisher, Technical Product Manager at Glofox
Hi all,
I joined Glofox 5 years this month and have seen a lot of change in that time! When I joined, there were less than ten employees in a basement in Dublin. Seeing Glofox grow to 50+ staff members in 4 offices around the world has been amazing.
When I first started, I joined as a Junior Developer straight out of college. I moved into a Support/Customer Success role and then moved into the Product team.
In the Product team, we speak with clients and specify how features work to suit their needs. After putting a lot of work into a feature and then seeing it go live and have a positive impact on a clients business is a great feeling and really rewarding.
One of the best parts of Glofox's growth is meeting people from all corners of the world. Throughout my day I have meetings with staff in India, Poland, Brazil, and many other countries. Learning about different cultures is always interesting.
I'm proud of being part of Glofox for the last five years I'm looking forward to seeing how the team and Glofox grow in the future! We have also welcomed some great new additions to the product team: 
Carina Lins – QA Intern
Aifric Nolan – QA Intern
Welcome guys!
Finance and Operations Profile: Solving Problems Creatively
By Kate Blessing, FP&A Manager
Hey guys,
I started in Glofox 2 months ago. Before Glofox, I worked in PwC in Dublin where I qualified as an accountant and then in Warner Bros in London for a number of years.  I was delighted when the opportunity arose to work for Glofox as I had seen all the press surrounding Glofox's success and I wanted to experience life at the coalface of a start-up.
Working at Glofox can be challenging at times but also extremely rewarding. The role is what you make it and creativity and finding new ways of doing things are always encouraged by management.
I enjoy the unstructured nature of my role which comes with the territory, and I believe working in Glofox offers valuable learning and development opportunities, outside of just my job description.
It's been a hectic and exciting time for finance and as revenue grows, so do our reporting needs. Over the past few months, I have been drilling down into revenue growth and ensuring that our budget and forecasts are positioned to meet planned growth, along with providing management insightful analysis to make strategic and informed decisions and regular investor updates.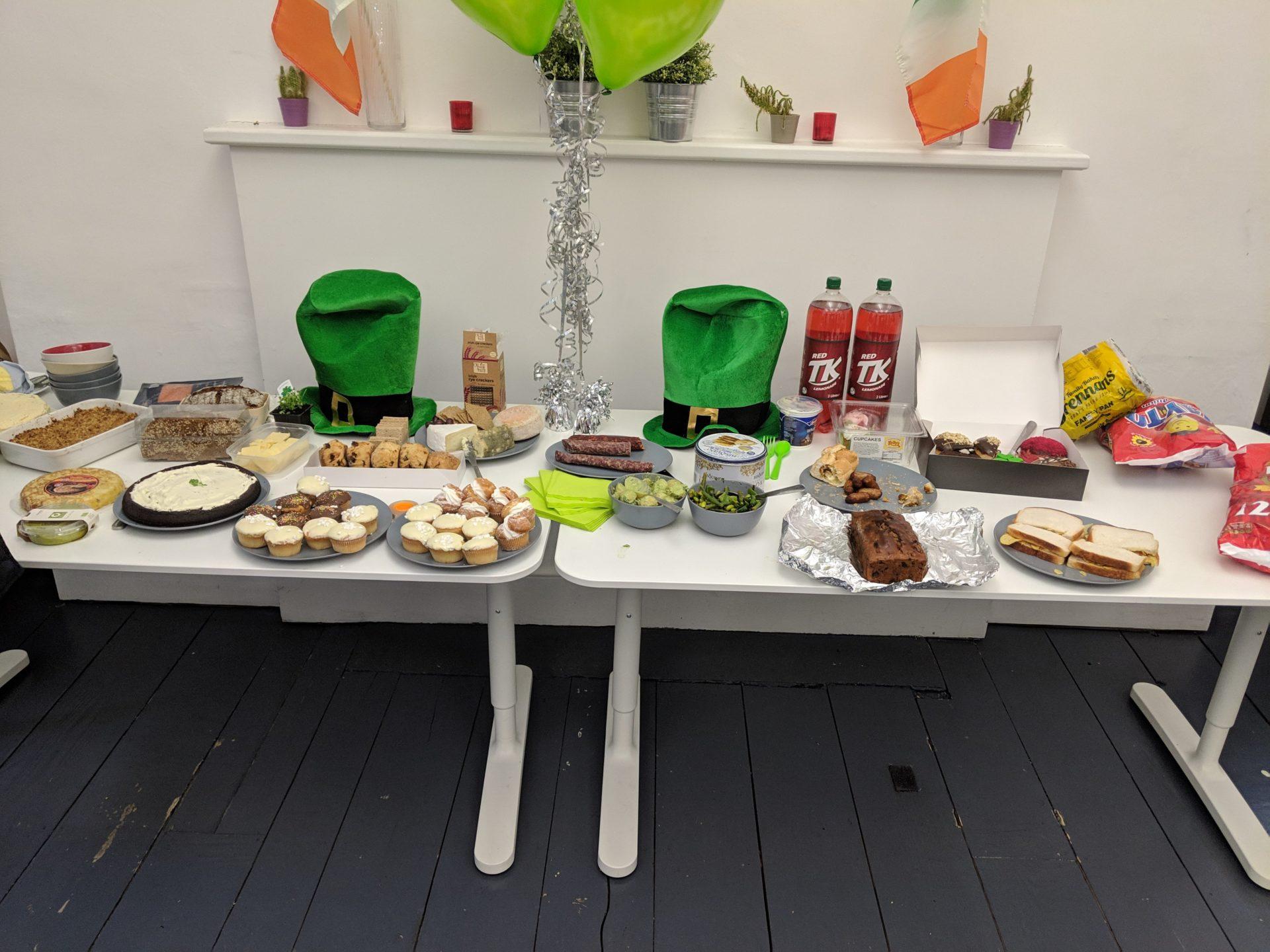 Our office manager Lynn organized an Irish themed pot luck lunch for St Patrick's day last week, and it was hilarious to see everyone's take on what constitutes Irish food! Lee's contribution was a tower of Tayto crisp sandwiches, and someone even brought in Spanish tortilla!