Are you thinking about opening a Pilates studio?
The Pilates and Yoga Industry has grown by 9.1% between 2014 and 2019. It is now expected to grow by 1.9% in 2019, showing that there is still a growing demand for this type of health and wellness experience. Both fitness disciplines have benefitted from the explosion in popularity of class-based boutique fitness in recent times. As well as that international sports stars like David Beckham, Serena Williams, and the entire All-Blacks Rugby Team have been using pilates to complement their regular training and prolong their career.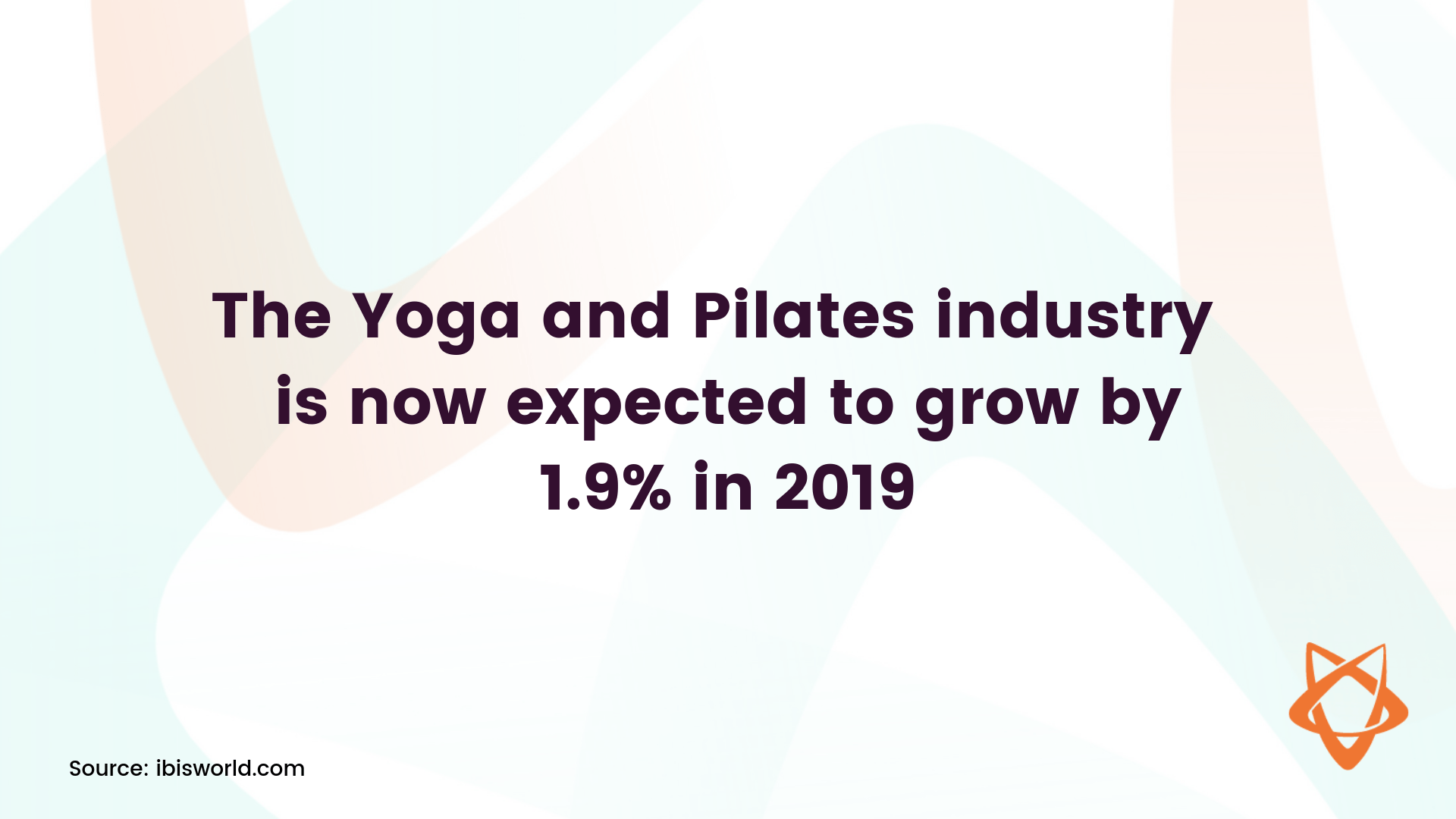 But it's not just small to mid-size pilates studios that are experiencing this success. Successful independent studios are regularly franchising their brands out in the same way their boutique brothers are. The best example of this American Pilates franchise Club Pilates, who have sold over 600 franchises across the country. They are currently selling franchises at a rate of 30 to 40 per week.
So really it's never been a better time to open a Pilates studio. The market is healthy for fitness studio's in general at the moment, and fitness studios of all shapes and sizes are popping up everywhere. However, despite the health of the industry, success isn't always guaranteed. Launching any studio takes a lot of hard work and mistakes along the way. 
In this blog, we will take a look at the basic things you need to know about opening a Pilates studio. From buying the right pilates equipment to planning your grand opening and getting your first members in the door, there is a lot to think about when starting up your own studio. As a Pilates studio owner, you have to be ready to wear many hats. This includes entrepreneur, teacher, marketer, and even cleaner(!). Eventually, you will need to entrust these responsibilities to other people as the company grows. 
With that in mind here are 8 Things You Need to Know About Opening a Pilates Studio:
1. Create a Business Plan
As with everything in life, the first step is always to make a plan! Plans are the foundation of every great business and are a surefire step in your business's path to success. Dreaming of being a business owner is admirable, creating a concise business plan is the first step to making this dream a reality. Think of the business plan as a blueprint and consider these key points.
The target market: Who are your ideal customers? The more information you have regarding this, the better equipped you will be to connect with any potential clients. 
Your competition: Research your competition, get an idea of what else is out there. Is there a gap that you see in the market? Who are your biggest competitors? Study them, add yourself to their mailing lists and learn their strengths and weaknesses. 
Initial Costs: Make a list of your initial start-up costs, don't forget anything, you don't want any surprises! Think about every angle of setting up your business and what it will entail. It is best to overshoot prices so that you can only be pleasantly surprised at the end. 
Budget: Once you have your costs, set yourself a budget, and stick within it. It is very easy for things to slip. 
Estimating how long it will take to break even: This is a significant factor in deciding whether or not your business is viable. We all know that it can take a while to turn a profit, but how long are you prepared to wait? 
The name your business: This can be a tricky one! Come up with an original, catchy fun name, and people will remember. It is always best to check if the name you choose for your company is available as a domain name and secure it early.
Marketing Goals: Having some clear set goals will facilitate the creation of your marketing plan. Try and set some goals that are both measurable and achievable. Doing this will make it a lot easier to track what is most successful for you, which will be very valuable in the future. 
We put together an article a while ago on writing a plan for a general gym or fitness studio which will help you to write your pilates studio business plan.
2. Create a Business Structure 
Writing your business plan is the very first and most crucial step towards your studio. Once you have completed that it is time to get started on the structure: 
Set up a legal entity: Establish a legal entity (an LLC, for example). 
Register for taxes: This will vary depending on where you are, but the point is to make sure you are correctly doing everything from day one. 
Open a business account: This will simplify your tax filing and will give you a clearer picture of the financial performance of your company. 
Keep detailed accounts of everything: Record all expenses and sources of income.
Obtain all necessary permits and licenses: Don't be forced to stop before you even get started! 
Business insurance: Avoid any complications and get your studio insured. 
It is also important at this stage to start thinking about your brand identity and to perhaps start working on your web presence. Let people know who you are and what to expect. 
3. Find a Space That's Right For You 
Now for the exciting part! Assuming you have an area in mind, it is time to select your spot. 
There are a few questions you can ask yourself before making any choices. 
How many classes or private sessions per day do you plan to host?
What is the maximum number of people in each group session?
Would you like to run multiple sessions simultaneously?
The Customer
Engagement Playbook
for Your Fitness
Business
Discover more
What kind of equipment will you be using?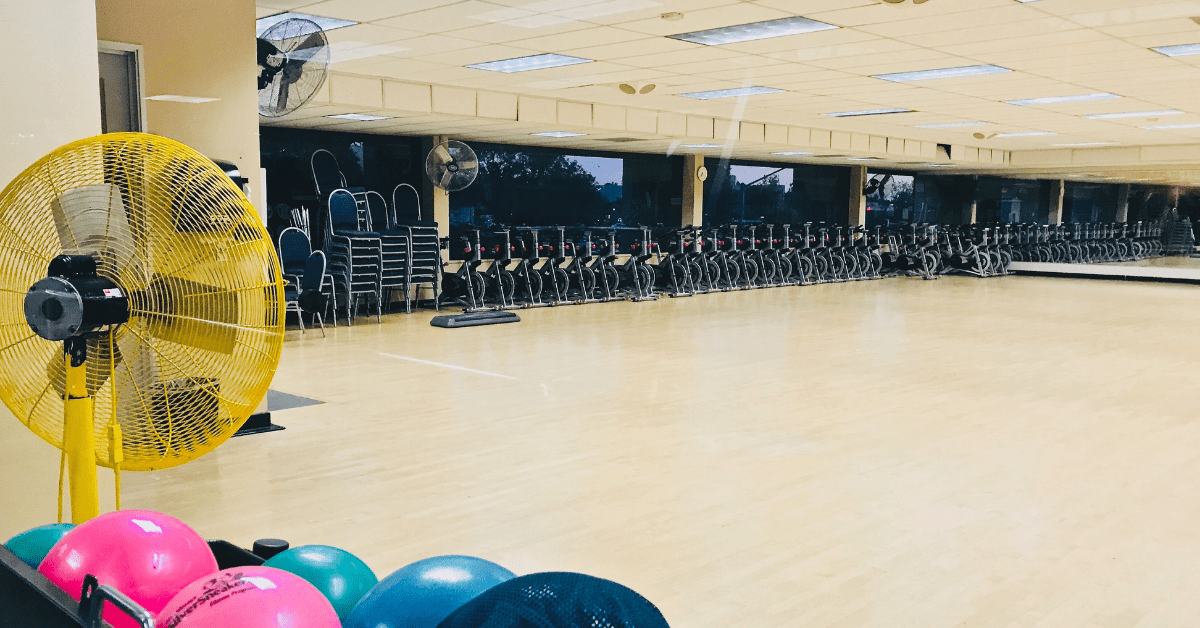 Your space selection will also primarily be based on your choice of equipment. Will you run Mat Pilates classes only? Or will you include Reformers? This will also go back to your budget. Reformers are expensive pieces of equipment and may well be out of your budget initially. Smaller studios often start with one or two Reformers that they use for private classes, with the intention of adding more as they grow. 
Consider how your customers will get to your studio. You might have the most wonderful space, but if it is hard to get to or there is no parking, many people will not come. Getting to a Pilates class needs to be easy for people.
4. Hire the Right People
Your team is part of your image, and ultimately, the brand, the quality of any staff will be critical to the ongoing success of your program. The nuances of Pilates are delicate but very significant; your instructors will need to be able to adapt exercises to meet the needs of customers. Encourage and assist your instructors in pursuing continued Pilates education. Any new drills or tips will keep your classes fresh, challenging and fun! 
As your customer base expands, so too will your need for further coaches. Some studios choose to take advantage of this growth and bring on specialized staff. Perhaps you can look for someone who has prior experience working with a particular group of people or physical conditions. We will go further into this below with program design. 
The quality of coaching that your clients receive can make or break your studio. A Pilates studio does not usually have the luxury of multiple classes and varied programming, and if your clients are not satisfied with the instruction they receive, they are unlikely to stick around. To add to this, Pilates studios are often more likely to sell blocks of classes as opposed to unlimited memberships. Once their block of classes has been completed, a customer has the option to purchase a new neighborhood or go somewhere else. This is something to keep in mind when hiring staff. 
5. Create an Interesting Program 
This is where your target market comes into play. Knowing your demographics will make program design a lot easier. Pilates exercises are incredibly versatile and can be adapted to meet the needs of pretty much everyone within a given community. Focus on who you want to work with. Do you want to work with an older population? Do you want to work on rehabilitation work or more fitness? Pilates is an excellent tool for women who are pregnant or who have recently given birth. Athletes can see significant benefits from Pilates too. Perhaps consider some specialty classes? Or maybe you prefer to keep it simple and stick to the basics? Some ideas for specialty classes: 
Pilates for expectant mothers 

Pilates for runners 

Kids Pilates

Men's classes 

Sport-specific Pilates classes (e.g., Pilates for cyclists) 
6. Pricing 
Pilates studios tend to offer smaller and more personal classes than health clubs and gyms, with more attention given to all students. This means that they can often charge more for their classes. 
The location will also impact your pricing. Research your competition locally, and in similar-sized markets, to understand the range you can set. Price your services competitively. 
Taking these factors into account, you can come up with some fair prices for your studio. Many studios also offer a package deal for multiple sessions that reduces the cost per class for customers making this a more appealing option. Depending on costs some studios also provide a first-class for free or at a discounted rate allowing clients to 'try before they buy.' 
7. Branding Your Studio
Another crucial step to starting your own business is to create a memorable logo and a website. Your logo is your brand identity and will be of the first things that people notice. You might want to work with a graphic designer to make sure your logo truly conveys your message. 
Next on the list of things to do is to create a website for your studio. It is vital to have a solid website and an online presence if you want to achieve your marketing goals and grow your business. Think of your website as the front door of your business. 
Your clients will check your website to:
Learn more about Pilates
Learn about your classes/instructors/Pilates styles and techniques
Find your studio's contact information
Book spaces in classes and events
Read reviews and testimonials
Creating a website doesn't need to be difficult. There are plenty of both paid and free platforms out there to help you make your own site and do not require any web design knowledge. 
8. Marketing
Having a website is fantastic, but it is merely a part of the bigger puzzle. There are many other elements to include in your marketing plan, and you should use as many of them as possible to really promote your studio. 
Word of mouth marketing: this may seem like a strange concept. How can you ensure this? The answer is simple: provide your customers with the best Pilates experience, atmosphere, and customer service possible. 
Content Marketing: This comes in many shapes and forms. Try writing a blog, using infographics, making instructional videos, encourage engagement. Promote all of this through social media.  
In House: promote new classes to current members, provide offers, e.g. 'Pilates with your sister day,' incentivize existing clients. Your existing customers will be the best marketing you can get. Give them the best customer service.
External Networking: Get out to local businesses, conduct demos, offer some 'drop-in passes,' host an open day, take part in local events and fairs. 
Start a Mailing List: Email marketing is very efficient, highly-economical, and allow you to reach out to a targeted audience, one that is genuinely interested in what you are offering.
It can be extremely daunting embarking on your own adventure. Don't forget why you started. It is helpful to look at other successful studios for inspiration, but you have to be authentic to who you are and what you want to deliver. That is what will attract people to you and what will ultimately be the reason for your success. 
The Customer
Engagement Playbook
for Your Fitness
Business
Customer engagement is the way in which a brand
connects with its customers on a deeper level than a
simple business and consumer relationship.
Discover more