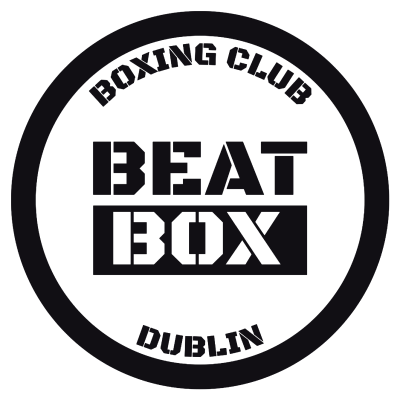 Location:

Two studios in Dublin, Ireland

Services offered:

Boxing & HIIT

Most-valued Glofox feature:

Glofox dashboard and Reports
About BeatBox
BeatBox Boxing Club is a community-focused boxing studio based in Ireland. Founded in 2019 by James Murphy, the studio offers a range of combined boxing and HIIT workouts across two locations in Dublin.
James has been a fitness entrepreneur for almost a decade, owning and running two personal training studios before founding BeatBox. While both businesses were successful, after eight years running studios in the personal training sector, James wanted to carve out a new niche; one that could provide more freedom and a wider opportunity for business growth.
After visiting various boxing studios across Europe for inspiration, James was inspired by the various concepts and business models he had seen. He quickly identified a gap in the market; BeatBox would be a unique concept and one of the first of its kind in Dublin.
Today, BeatBox has built up a loyal membership base, and despite a turbulent year for the fitness industry, the business successfully opened its second location in June. Low overheads at the new location have helped BeatBox expand rapidly, and the business has been very successful in its first year. As lockdown restrictions have lifted in Ireland, BeatBox is growing from strength to strength. The last week of August '21 was one of the brand's strongest over the last year. Compared to July 21, bookings were up by 23% and revenues increased by 13%.
"Glofox is so systematic it makes my life much easier. Right now, I'm focused on doubling down on growth. With Glofox, in theory, I'll be able to double the income without doubling the work."
The Challenge?
Finding an easy-to-use software solution to streamline operations and support a growing brand
With almost ten years of experience as a fitness business owner and ambitious growth plans for BeatBox from the start, James knew that he would need gym management software to streamline operations and began looking into different options:
"I considered a few options initially – the first software we went with was a bit overkill. There was too much information on it, so it was difficult to use."
The complicated user experience meant that James couldn't use the software to its full potential. So rather than supporting and accelerating BeatBox's growth, it was a hindrance to the business. James needed to find a different solution, one that could support the ambitions of a fast-growing studio.
How Has Glofox Helped? Providing easy-to-use features that streamline operations and deliver a seamless member experience
James had a clear vision for building the BeatBox brand, he wanted to create an inclusive fitness space that made everyone feel comfortable:
"We're a very free and open community that's inclusive to everybody. 90% of our clients are women and we invest in making everyone feel welcome and comfortable."
Being part of the BeatBox community means great workouts with like-minded people and feeling welcome from the moment you walk into the studio. Glofox provides a seamless booking experience for BeatBox members, enabling James and his team to focus on building and maintaining solid relationships with their community:
"I like the ease of use, especially for members. It's really easy for them to sign up – the whole process is very straightforward."
Streamlining the booking process with Glofox gives BeatBox members the power to manage their own bookings, and the personalized branding helps BeatBox stand out:
"The way you can change certain things on Glofox is great for branding; you can personalize the look and the font so once you embed it on your website, everything matches and the branding is seamless."
Branding and member experience aside, James relies on the Glofox dashboard for the insights needed to help maximize revenue potential:
"I like the day to day report on the main dashboard page. For me, I like to get overviews and see what I'm working off progression-wise for the day. The insights tell you the amount of people you've booked in, the money you've made for the day, current today vs previous day, current week vs previous week. It's what you need at a glance to spot areas for development."
Monitoring the attendance for each class through the dashboard helps James to drive sign-ups and see where the studio can tailor offers that will ensure every session is full:
"I can go into the dashboard and dig out any empty slots. An empty slot doesn't bring in any money for the business – so from there I can see what needs filling and tailor offers to send out to people to get those slots filled."
Through personalized automations with Glofox, BeatBox can effortlessly start building relationships with a member as soon as they sign up; it's a seamless journey for customers and a hassell-free process for James:
"Glofox just works really well; it's a great automated system that takes a lot of the hassle out of what you're trying to do. Like if I were to do the kind of stuff manually that I have Glofox automations for, it would take me a hell of a long time to do. So it just makes my life a lot easier.
What's Next for BeatBox?
James has ambitious growth plans for the business moving forward:
"I'm hoping to double everything – the number of people paying and training, do all that without all the admin. Glofox is so systematic that once you've set everything up in relation to your welcome messages and the emails that go out – everything is flawless. It's automated so it makes your life so much easier, you're able to get double the income without doubling the work."
With franchise plans and the goal to have four studios up and running by the end of 2022, James will also be focusing on growing the BeatBox brand presence on social media; influencer and celebrity marketing will play a key part in this growth, helping the business expand to between five and seven locations over the next five years.
Get a quote
Take advantage of our flexible pricing structure. We'll show you the product and answer all your questions in 30 minutes.
Cut costs by 50%. Save thousands with glofox, compared to other management platforms.

Increase revenue by 133%. Our average customer more than doubles their revenue within eighteen months of implementing our platform.

Easy to understand pricing with no surprises.