The global digital fitness market size is expected to reach an estimated $27.4 billion by 2020. It's no secret that the digital fitness industry has been booming for years. Brands like Peloton, Mirror, Tonal, and Strava have already found global success. 
Amid the novel coronavirus pandemic, digital brands such as Peleton have found themselves in a much better position than brick and mortar businesses such as gyms and studios. Digital fitness brands are already equipped to offer remote services and on-demand home workouts. Peleton shares have increased by 9.2%, and app downloads are up five times from February to March. In this article, we will talk about how gyms can learn from the digital fitness market in a time where remote services and home fitness is in high demand. Skip ahead to:
Huge Growth in Digital Opportunities 
The digital fitness market involves the addition of technology and digital applications to health and fitness. It includes things like smartwatches, other wearable devices, digital apps, and smart wear, including head-wear and leg-wear. The smart clothing global market alone is projected to reach $5.2 million by 2024. 
One of the major drivers for growth in this market is the increasing awareness of health and physical fitness. There's a demand for user-friendly and self-monitoring devices. With more health-conscious consumers than ever, people are looking for convenient ways to stay fit and healthy. That's where technology and data come in, and they create substantial digital opportunities. 
Over the past couple of weeks, many digital fitness platforms have seen an increase in demand, such as Les Mills and Aaptiv. An increase in customers is always welcome, but some brands are not focusing on business or financial gain. For example, Joe Wickes is hosting free live PE sessions on YouTube for children at home. Although the classes are free to join, Wickes is benefiting from a ton of social media engagement and brand awareness, making it a genius move.  
4 Key Players in the Digital Fitness Market 
Digital powerhouses like Apple and Samsung are significant players in the digital fitness market. Big technology companies are already fully integrated into the health and fitness world. They are jumping on the opportunity that technology creates in the industry. Here are four key players in the digital fitness market. 
Apple, Inc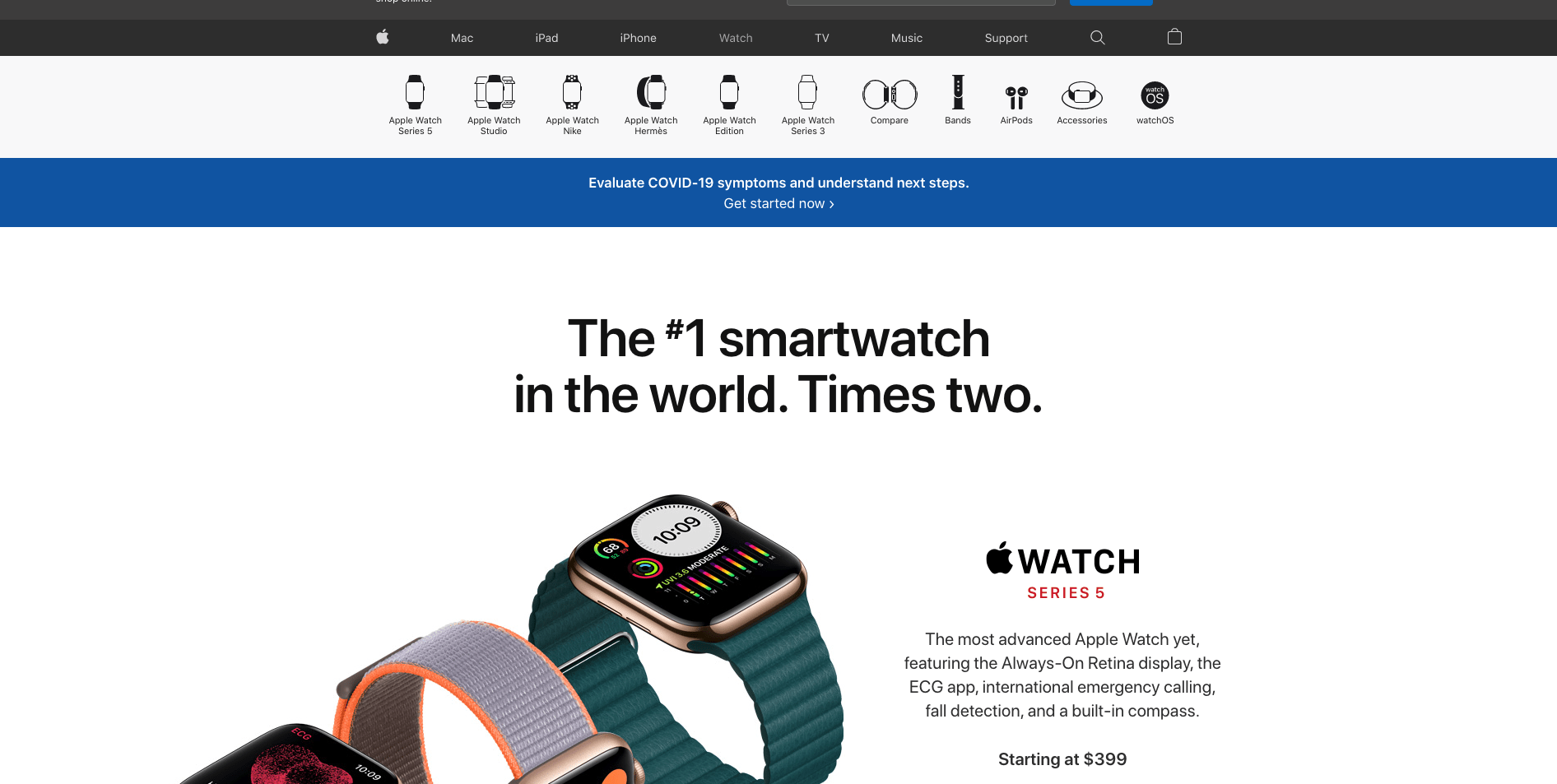 With Apple Health and Apple Watch, Apple heavily dominates the wearable fitness market with a 37.9% market share. Apple shipped 2.9 million Apple Watches in the United States and Canada during Q2 in 2019. The Apple Watch sits in the high-end of the wearable market, with customers willing to pay anything from $400 for a watch. It fully integrates with fitness products like smart scales, personal air purifiers, and smart foam rollers, sold exclusively by Apple. 
Samsung Electronics Co 
Samsung Electronics is a global leader and one of the most valuable technology brands. With multiple smartwatches and fitness trackers, Samsung has a ton of options when it comes to fitness tech. The Samsung Galaxy Watch Active is one of their most popular options featuring a heart rate monitor, built-in GPS, and fitness tracking. 
Adidas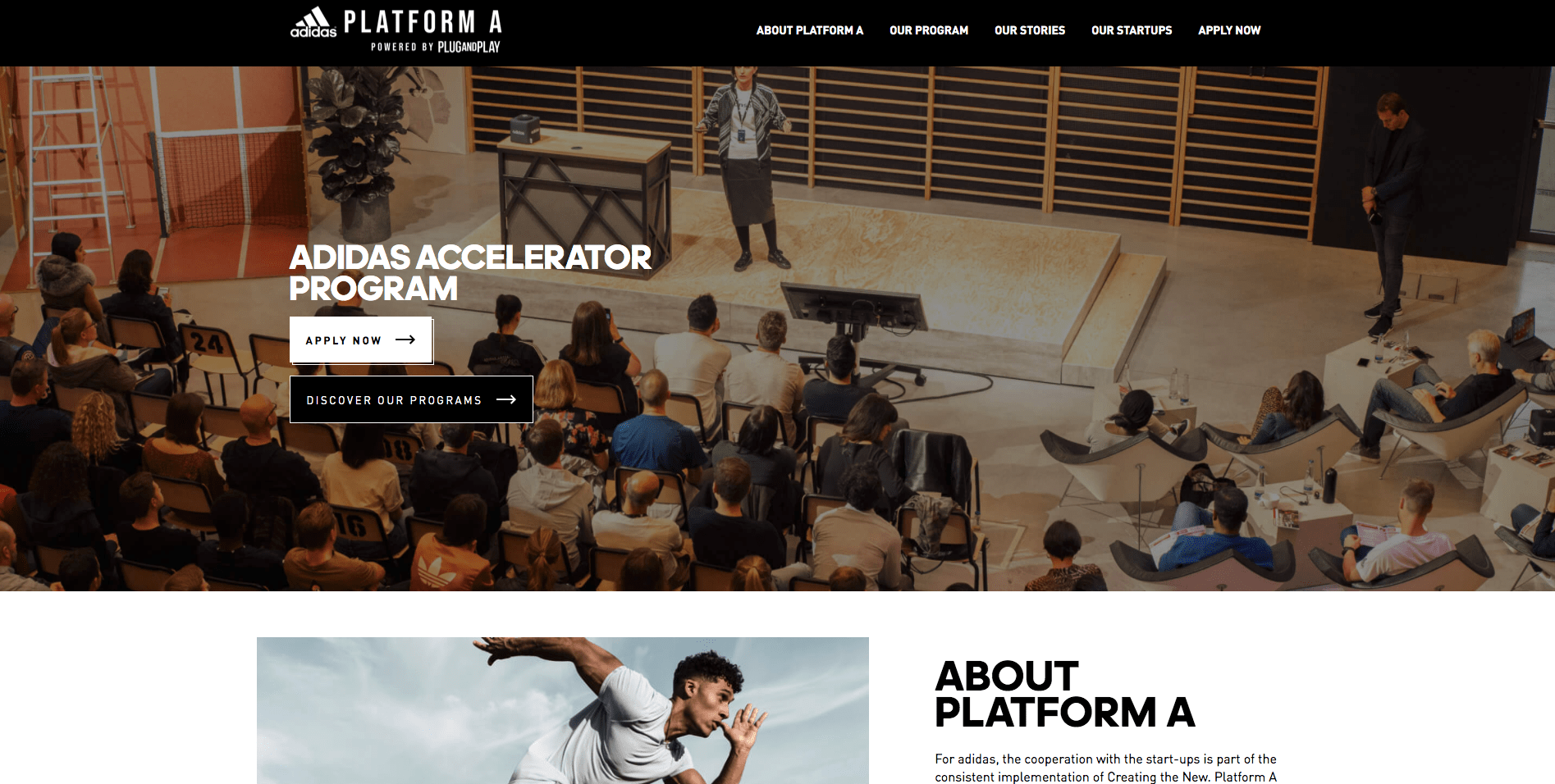 The multination fitness cooperation launched its new sports accelerator program "Platform A" in January 2019. The program aims to develop innovative products and business models for the digital fitness industry. The company is looking to offer the best digital innovation in sports over the coming years.  
Fitbit, Inc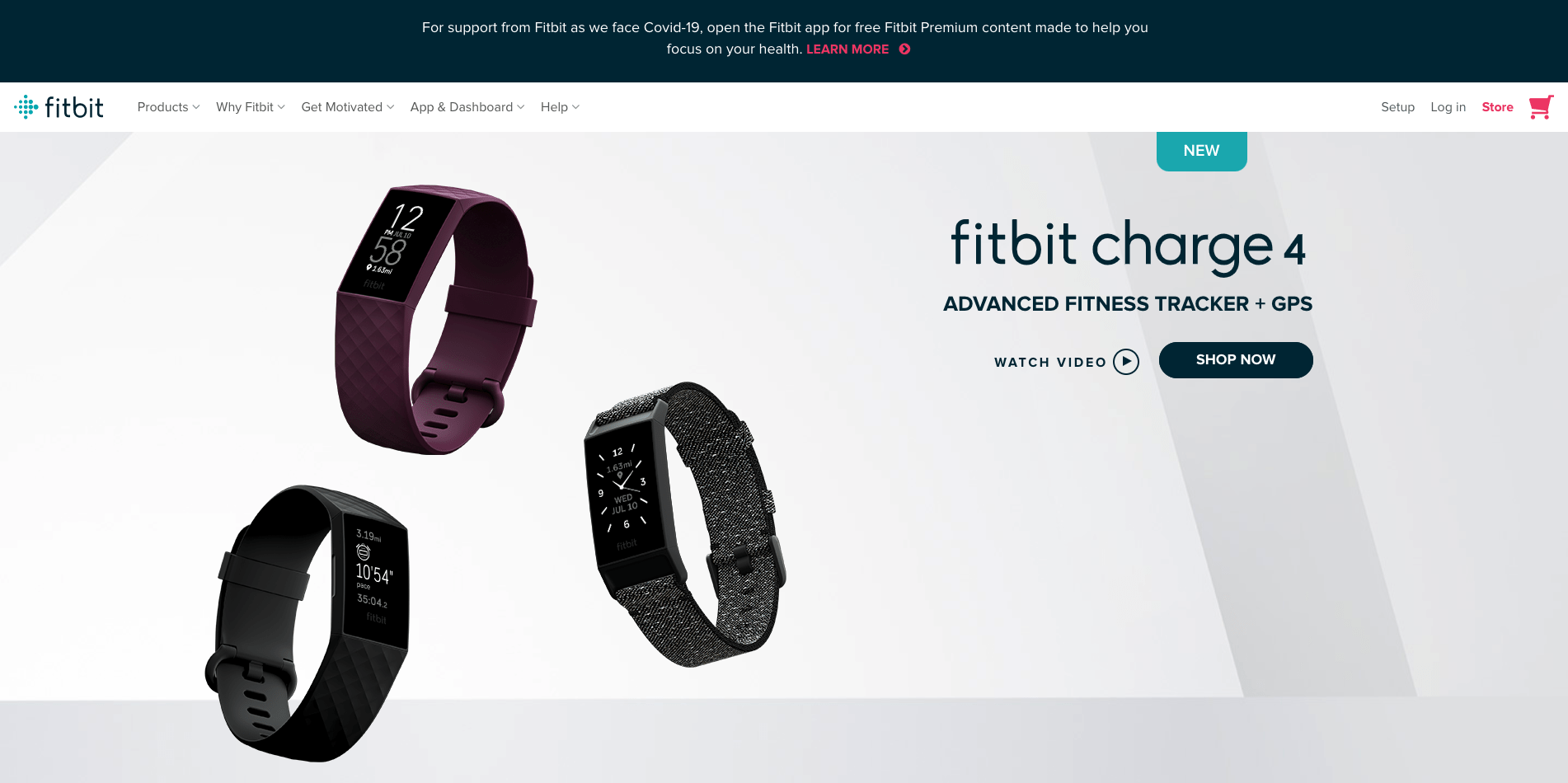 The US-based digital fitness leader announced its collaboration with Google in 2018. The Google partnership allowed for more lucrative opportunities for Fitbit in the digital marketplace. With the integration of Google's user data with digital fitness devices, the company can offer more personalized fitness and transform the future fo digital fitness.  
10 Lessons Gyms Can Take Away From the Digital Fitness Market 
Fitness giants like Nike and Adidas have popularised fitness devices and data through partnerships with Google and Fitbit. Some digital brands are already providing gym-quality workouts in people's living rooms. With the acceleration of digital fitness and home workouts suddenly pushed into full power, let's take a look at the lessons gym can learn from the digital fitness market. 
1. Working Out at Home Is Not a Fad  
Technology has completed transformed at-home workouts. Although more people are working out at home than usual right now, home workouts had already arrived on the scene well before the coronavirus pandemic. With online streaming, on-demand classes, and emerging technology, working out at home is here to stay. 

When it comes to home fitness, smart technology like rowing machines and Peloton bikes are allowing for creative and exciting workouts. But it's not just smart fitness equipment that's taking the limelight. The demand for non-equipment training programs is higher than ever. Expert-led workout apps are providing advice and fitness programs for all audiences. 

Even though it takes time and effort to set up either on-demand workouts or record live training sessions, this is something that you will benefit from once everything goes back to normal. Home workouts offer flexibility and convenience, which always be attractive to your members. 
2. Community is a Top Motivator 
With the emergence of digital fitness comes digital communities. Digital fitness platforms like MyFitnessPal and Jefit leverage their customer base to create online communities. This can help members feel motivated remotely. Although this is helpful during times when we are social distancing, online communities are useful to stay connected while on the go. 
Online communities create a place of support and motivation. This group mentality can give members the motivation they need to get moving. Digital fitness fosters more online social interactions and provides motivation and accountability. If you can create a feeling of community, it can do wonders for motivation, and in turn, customer retention and acquisition. 

For more excellent advice on motivating and retaining your members online, listen to this episode of The Fitness Founders Podcast with Brittany Welk, owner of LadyStrong Fitness. In the pivot to virtual workouts, LadyStrong Fitness has retained 100% of its current members and Brittany has some great insights to share. 

3. Consumers are Driving Fitness Technology Growth 
Consumers are driving technology development in health and fitness. With more and more people taking an interest in their health, there's a generation of health-conscious warriors who are looking for the easiest and most convenient ways to stay healthy. Health and wellness is a crucial driver for fitness technology. 

The Customer
Engagement Playbook
for Your Fitness
Business
Discover more
With the rise in health awareness, consumers are more likely to increase their spending capacity. They are willing to spend on luxury goods like smart home gym equipment if it means that it could boost their health and wellness. 

Your members are at the heart of your gym. Technology has a huge part to play in the health and fitness of your members. It can help to personalize fitness and offers new digital growth opportunities to help your clients. Devices like fitness trackers and smartwatches are becoming part of day-to-day living. Think about how you could use that kind of fitness data to improve your services and provide a package your members would love.   
4. The Era of On-Demand Fitness is Here 
On-demand fitness is all about accessibility, convenience, and flexibility. At a time where gyms are closed, the ability to be able to deliver digital fitness puts you in a strong position. Many fitness brands with physical locations also have a library of on-demand fitness workouts to provide extra value to their members. With expert trainers at your fingertips, the digital fitness era is not just coming; it's arrived. 
Some of the most popular on-demand fitness streaming platforms include:
Fiit
Beachbody on Demand
FightCamp
By offering on-demand fitness, you can tap into a different part of the market. You can help people overcome hurdles that have stopped them from signing up for the gym in the past. Things like perceived cost, time, and convenience often stand in the way of committing to a gym membership. By using technology, fitness clubs and gyms can reach new audiences, expand the fitness market, and ultimately get new members through their doors.   
5. The Importance of Data and Experience 
Technology has already disrupted the fitness industry and revealed the importance of data. As the fitness industry continues to digitize, vast troves of data are becoming available to health clubs and gyms daily. Things like performance data from smartwatches and connected equipment, usage time, attendance rate, and wearable data have transformed the way gyms can personalize and create the user experience. 

Staying connected with members and retaining them is a vital part of success in the fitness industry. By utilizing the power that data has, gyms and fitness brands can create specialized fitness programs and have customers coming back again and again. Consumers truly value unique member experiences, and data can play a considerable role in nailing that experience from start to finish.  
6. Virtual Training Adds Variety and Flexibility 
Currently, you can only reach your members digitally. Online training is a fast-growing part of the digital fitness market. With virtual personal training sessions, workout apps, and streaming programs, virtual training adds another level of value to your services. 
The benefits of digital training not only applies in the current circumstances but also applies to members who are short on time and struggle to make it to your gym physically. They may want the expert advice but at a time that is convenient to them; enter virtual training.    
7. The Digital Member Journey is Essential 
The digital journey is the process a customer goes through with your brand. From browsing your website and interacting on social media to purchasing a product on your website – think about all the ways a customer interacts with your brand digitally. 

It's crucial to create an incredible customer experience for your members, and their digital experience forms part of that. Everything from your website to your app should feel consistent and seamless.   
8. Leverage Influencer Content 
Many digital brands already leverage influencer content within their marketing campaigns including brands such as Nike, Fitbit, and 8Fit. Gymshark's success is built largely on influencer marketing. and it's a strategy that every fitness business can utilize.  With many people at home scrolling through social media, consumers are looking to fitness influencers for content on self-care, wellbeing, and fitness. 
For influencers who previously created gym-focused content, they have the opportunity to pivot to home workouts and no-equipment training programs. Amid coronavirus, users are craving light-hearted guidance, full-body workouts, and tips for mental health and wellbeing. This creates the perfect opportunity to leverage influencer content. Collaborate with on-brand fitness influencers to raise brand awareness while helping people in their time of need. 
9. Create Opportunities for Online Customers 
No doubt, it's a worrying time for brick and mortar businesses in the fitness industry. Luckily, through technology, you can reach your customers digitally. It is possible to offer your fitness services at home through digital channels. Many fitness companies in the industry are trying their best to create new opportunities for online customers. 
Whether you're live streaming daily workouts in real-time, starting an online fitness challenge, or can sell your protein powders through contact-free delivery, technology creates options. All these things can sound overwhelming, especially if you're new to streaming or have never recorded your own workout. Social media makes streaming much more accessible. All you need is your phone and a stable internet connection. 
10. Find New Ways to Reach Your Audience 
Despite your doors being closed, it's essential to find new ways to reach your audience. Investing in more digital solutions allows you to connect with your members. Digital fitness brands are great at using different digital platforms to communicate with their audience. Whether you push out free weekly Facebook videos or are looking to create a membership-only workout library is down to you. Depending on your resources and time available, you can get creative and use digital platforms to reach and communicate with your audience.   

To help you make the most of online opportunities, we talk to Alex Hormozi in our latest episode of The Fitness Founders Podcast. Alex is the founder and owner of Gym Launch. In the episode, Alex offers advice on how to drive revenue online.  
In Summary 
The digital fitness market is already booming, and there's a reason for that. Technology can provide a convenient and user-friendly way to maintain members' health and fitness. Gyms have the chance to learn from digital fitness brands to create new online opportunities and still provide members with value during this unpreceded time. By supporting your members and users through any means necessary, you can keep them motivated, healthy, and loyal to your brand. 

The Customer
Engagement Playbook
for Your Fitness
Business
Customer engagement is the way in which a brand
connects with its customers on a deeper level than a
simple business and consumer relationship.
Discover more