#1

Rated Gym & Studio Management Software
The Fitter Faster Alternative to Mindbody
If you want to boost your brand and cashflow, and provide members with a better service, but are overstretched with too many responsibilities – it's time for a change.
Why choose Glofox?
Focus on building a loyal community
No additional cost for live streaming & on-demand functions
Easy to integrate with your social media platforms
Ability to integrate with an extensive list of payment providers
*This is a comparison made in 2020
Trusted by studios, and global gym chains.
Build your business with an all-in-one
platform, responsive support, and
branding unique to you
Grow Your Community With a Branded Member App
Build a strong online and offline following, and provide a streamlined member experience with our branded app. Give your members an engaging experience that keeps bringing them back to your gym or studio.
Glofox is not a marketplace. Once a customers signs into your gym or studio, they only see you. We not not advertise other gyms or studios to your members.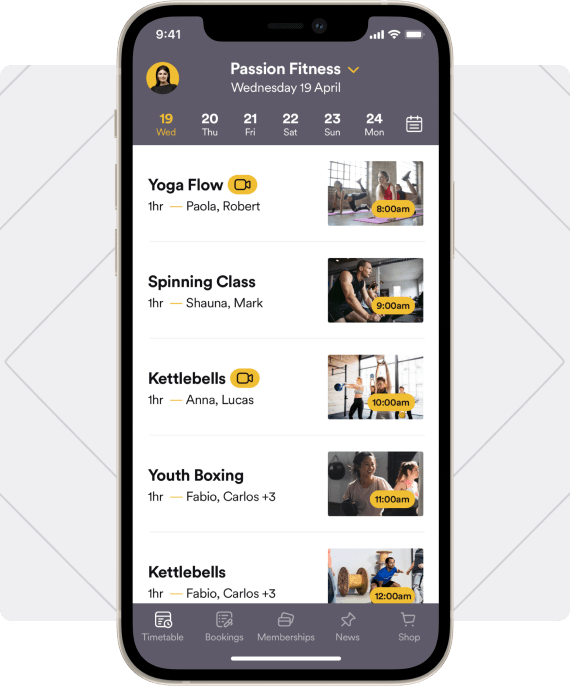 Boost Your Cashflow and Save Time with Automated Recurring Payments
We operate in over 60 countries, giving you the ability to start a business and take payments almost anywhere in the world.
Our platform is build on Stripe, ensuring expired credit cards are automatically refreshed, failed payments are retried automatically, and we're beating our competitors failed payment rates by up to 50%.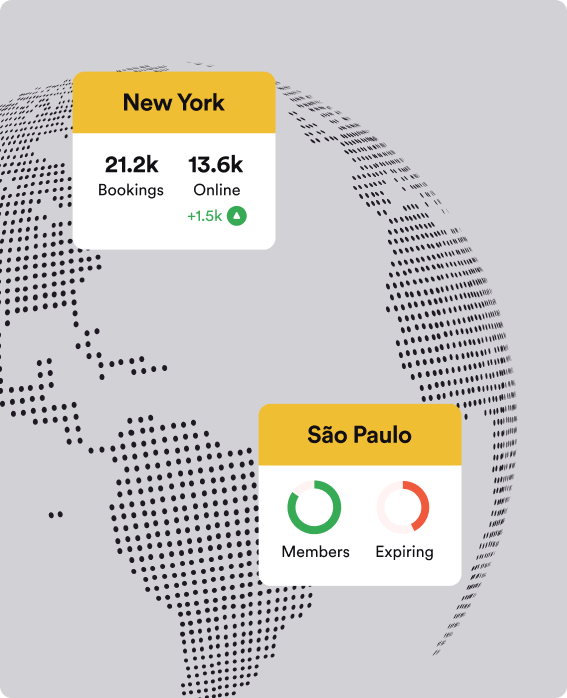 Make Better Decisions with Simple and Reliable Reporting
Get a complete view of your business on one dashboard. Take action to deliver the best classes, retain members, and grow margins. Easily monitor the operations of your business.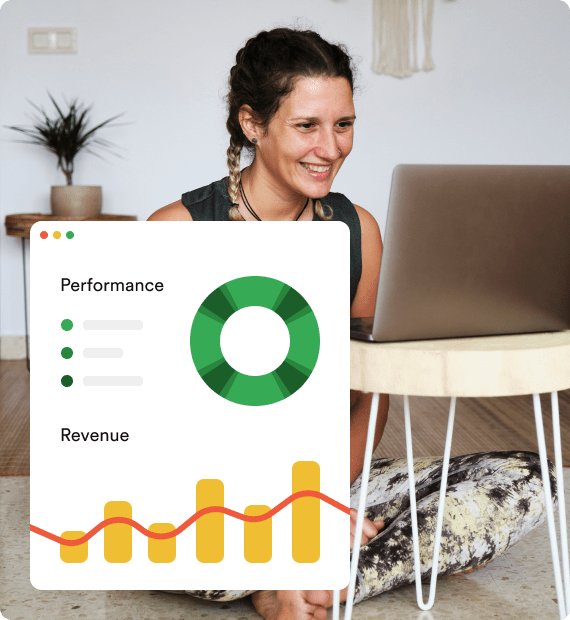 "We want to open one platform and have that platform do everything - Glofox is a one-stop-shop for managing and growing my business."

36%

increase in revenue in 12 months

"The Glofox Pro App is very helpful to me. I'm on the go all day, and it's easy for me to look at my phone. Every day I can check to see who's coming into which classes, and it means I can stay on top of preparing the studio."

110%

increase in class attendance
Still unsure? Talk to one of our team to learn more.
Learn how you can boost your brand, save time, and generate more revenue for your business with one of our specialists.
Cut costs by 50%. Save thousands with glofox, compared to other management platforms.

Increase revenue by 133%. Our average customer more than doubles their revenue within eighteen months of implementing our platform.

Easy to understand pricing with no surprises.
Frequently Asked Questions