Glofox vs. Mindbody
We offer scalable solutions so you can focus on marketing, sales and client relationships to increase retention. Radically simpler than Mindbody and with a more intuitive user experience for both members and staff.
Why Choose Glofox?
Flat pricing. One low monthly price. No hidden fees.
Specifically designed for gyms & fitness studios
Modern, user-friendly interface
Aligned with small business goals
This is a comparison made in 2022
Trusted by studios, and global gym chains
Scale your business with Glofox, the all-in-one software designed for gyms and fitness studios.
Enhance your members' experience with your own fully branded native mobile app they can use to book classes, make purchases, and engage with your studio.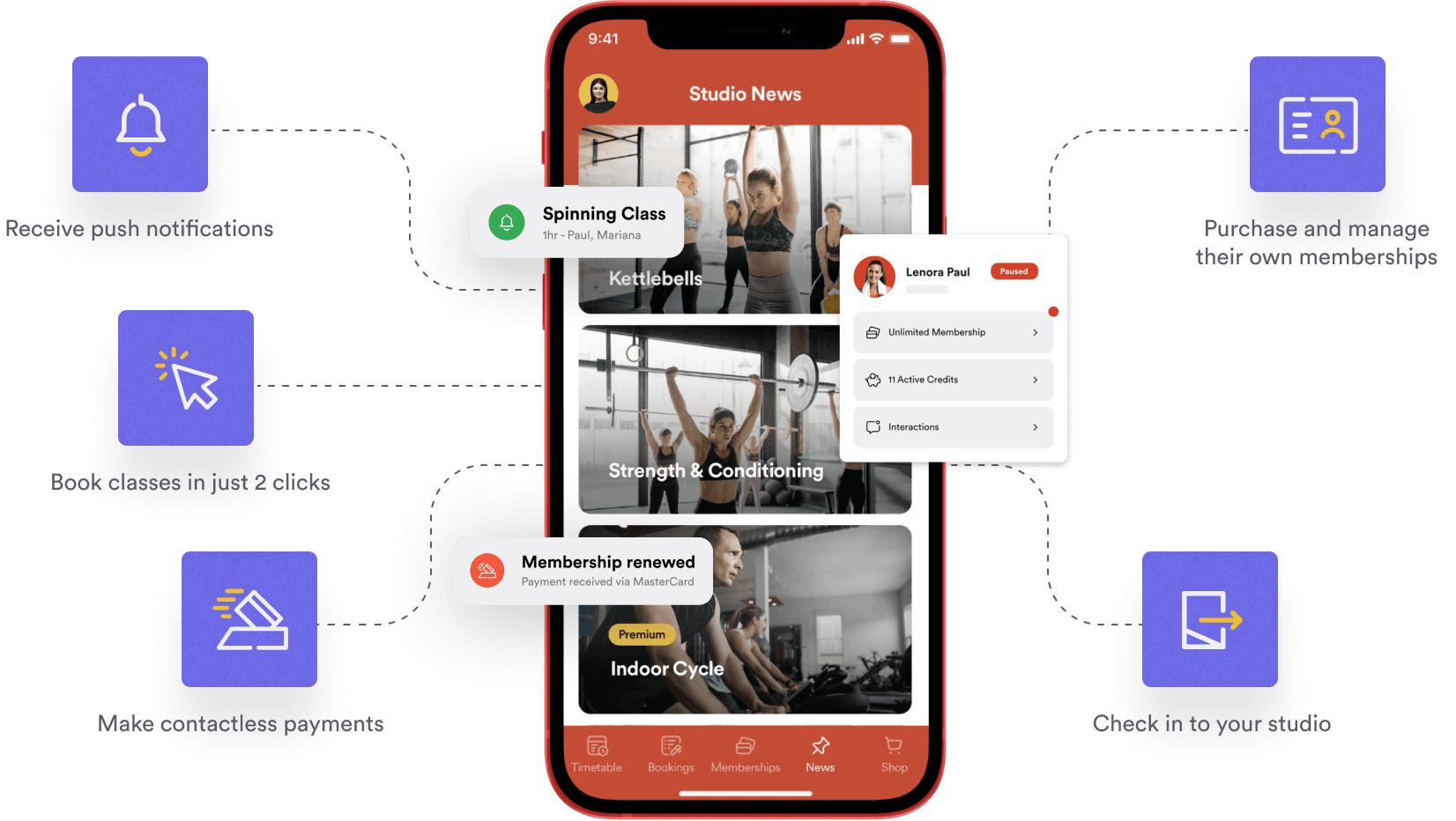 Elevate your brand by having a global presence in the
App Store and Google Play.
Glofox builds you a fully customized app, unique to your facility, complete with your logo and colors.

"We want to open one platform and have that platform do everything."
Accelerate growth, work efficiently and deliver a well-branded member experience with Glofox. Our platform takes the hassle out of managing a fitness business with intuitive and dynamic management, sales, marketing, retention, and reporting functions that give you and your staff the tools to be successful.
In just two years, JourneyFit has grown from one studio to four thriving locations with seamless payment processing, powerful membership management tools, and performance insights.


36%
Revenue Increase in the past 12 months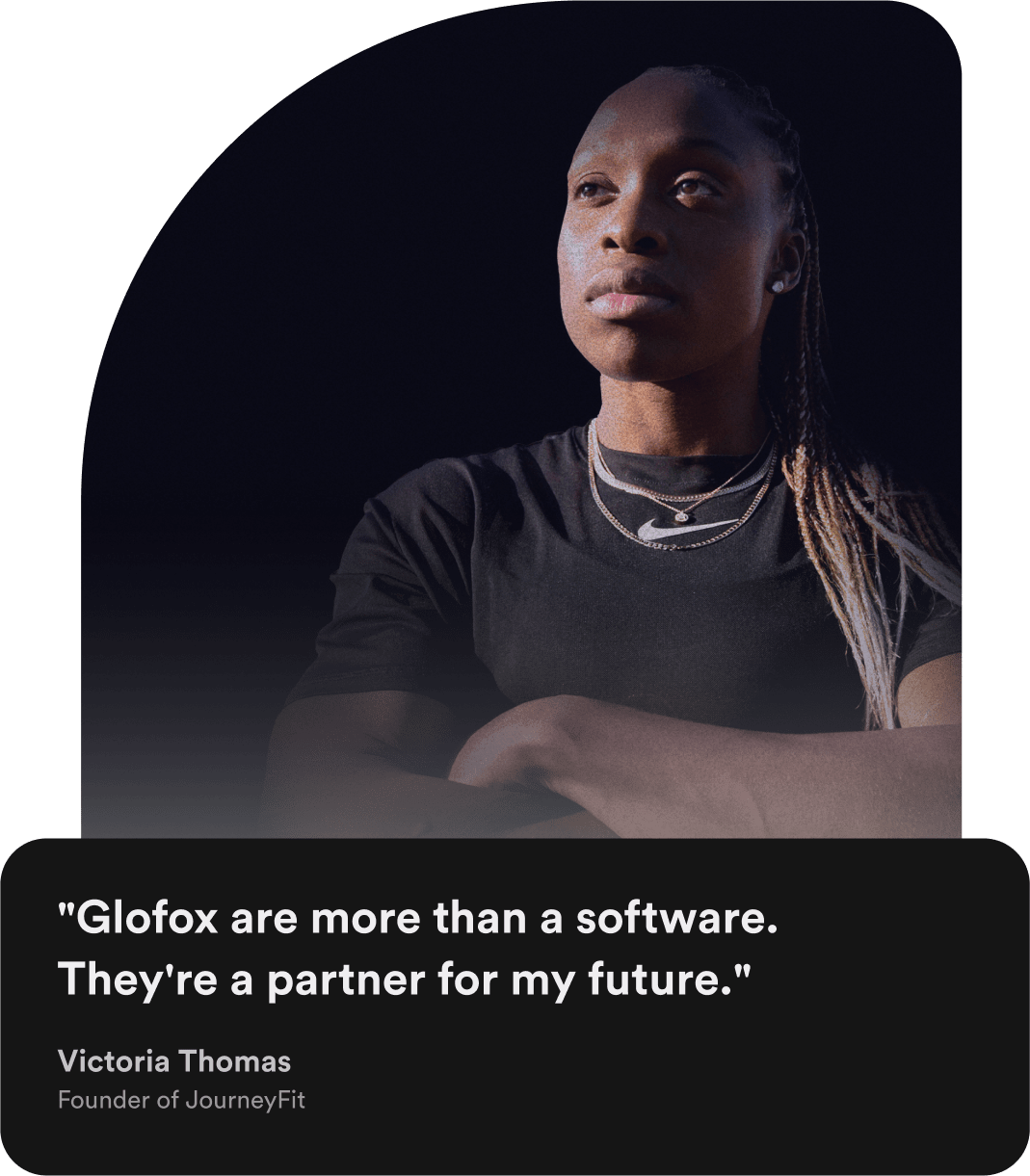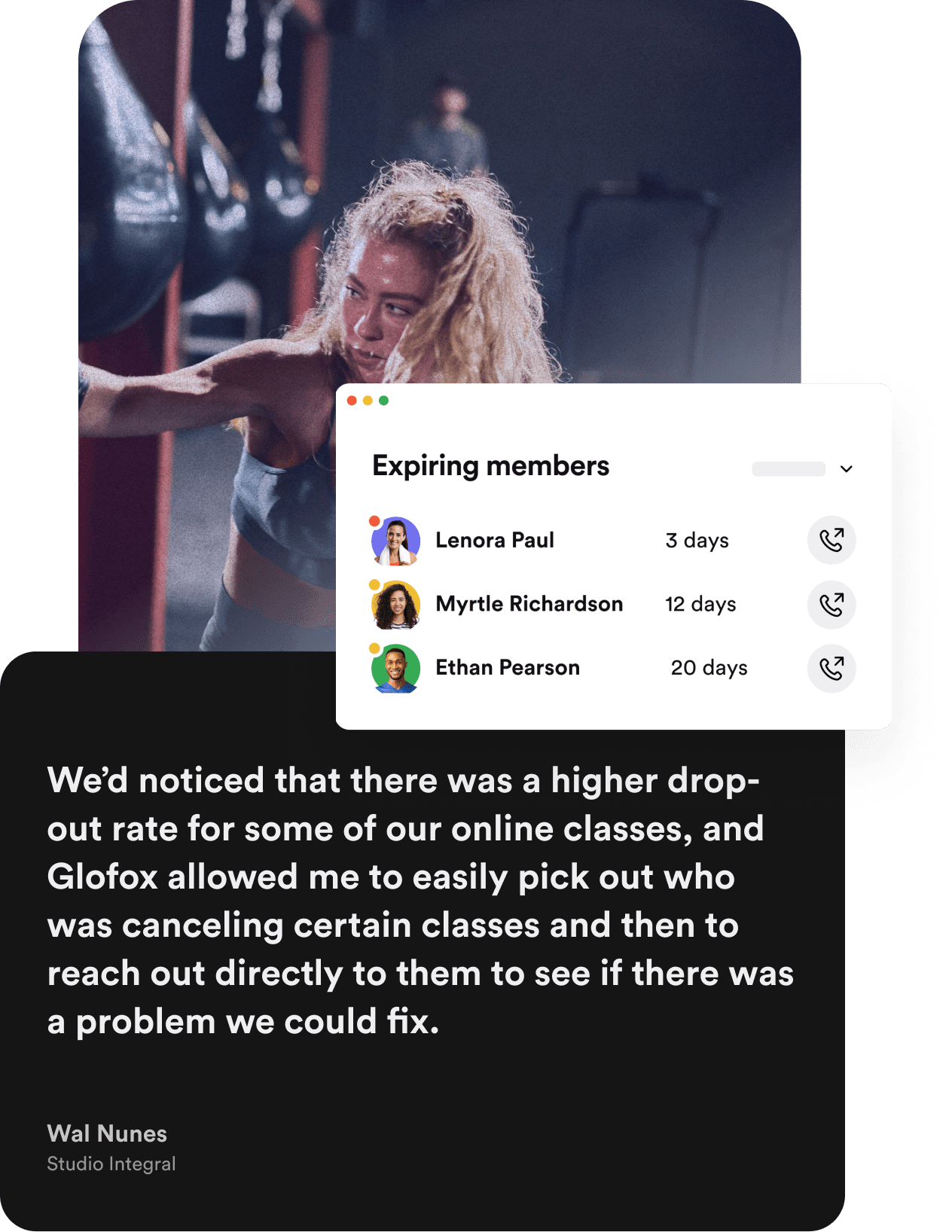 Increase member retention.

Engage with at-risk members with the right tools at the right time.

Keep the attention of members that are at risk of leaving with tools such as SMS and push notifications to boost client motivation and reduce last-minute drop-outs or cancellations.

Use data-driven insights to find out what matters most to your members and engage with them individually to increase performance and provide a personalized experience.
Still unsure? Talk to one of our team to learn more.
Here's what customers who moved from Mindbody to Glofox have to say:
Saved 44% of their time on average and spent 75% less time on training.
84% of Glofox customers actively saved money on a monthly comparison.
Nearly 90% said switching to Glofox positively impacted their member experience.
Frequently asked questions
Learn how you can boost your brand, save time, and generate more revenue for your business with one platform.
Talk to one of our experts now to see if Glofox is the right fit for you and your business!